In cities where demand for property outweighs supply, a Leasing Consultant becomes a trusted resource for both lessee and property owner. This is a job which requires you to strike a balance between the parties involved. You are tasked to have the properties leased but you must do so to qualified tenants. Given the importance of this job, our Leasing Consultant resume sample can help you get noticed by agencies and property owners.
As a Leasing Consultant, you need to show prospective employers or clients that you are qualified for the job in terms of competencies, experience and character.
A Leasing Consultant is sometimes referred to as a Leasing Agent. He or she is a person tasked to lease residential properties that include apartments, houses and condominiums. In some cases the Leasing Consultant will be asked to lease an empty lot or mobile homes.
Leasing consultants frequently meet with prospective lessees. They conduct preliminary interviews and receive all the required documentation for review and verification. Once a lessee or tenant has been approved, the Leasing Consultant shall be in charge of collecting all deposits and completed lease forms.
Commercial property developers especially those involved in the construction of malls also hire Leasing Consultants to help them evaluate potential tenants for their establishments.
If you are interested in getting the job opening you just came across, review our Leasing Consultant resume sample carefully. It has all the details you need to submit a resume that catch the attention of your next employer.
Leasing Consultant Resume Sample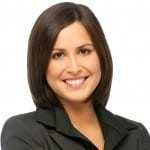 Camille B. Davidson
Address: 2794 Kailua, Honolulu, HI
Phone: (808) 38-6498
Email: [email protected]
Current job: Leasing Consultant, Big Kahuna Development Corporation, Honolulu, HI
---
Objective
A compassionate Home Health Aide with 5+ years of experience in caring for geriatric, disabled and terminally ill patients, seeks an opportunity to join Bright Wellness Center's Home Health Aides Team, in providing patients first-rate in-home health care.
---
Skills
9+ years work experience in real estate industry

Licensed Leasing Consultant

Licensed Real Estate Agent

Bachelor of Science degree; Marketing

Certified; Real Estate Market Analysis
Certified; Property Management

Certified, Real Estate Contracts and Agreements

Excellent communication skills

Professional approach to work

Consistently delivers results

Pleasant disposition

Highly organized

Punctual
---
Work Experience
Leasing Consultant, 2015 to Present
Big Kahuna Development Corporation, Honolulu, HI
Duties and Responsibilities
Reviews all applications for tenancy in the company's various development projects.

Verifies all required documents for leasing properties and spaces.

Conducts interviews and meetings with all pre-qualified tenants.

Schedules site visits to company's current projects.

Discusses leasing contracts with prospective tenants.

Represents the company in contract negotiations with prospective tenants.

Collects deposits and completed contracts from approved tenants.

Trains and orients new leasing consultants.

Prepares client status reports on a daily basis.

Updates CRM.
Leasing Consultant, 2015 to 2015
Santos and Santos Residential Developers, Honolulu, HI
Duties and Responsibilities
Reviewed all offers submitted to the company by interested clients.

Pre-qualified offers and extended invitation to select applicants.

Met and conducted interviews with pre-qualified tenants.

Received all requirements, conducted verification process and due diligence work.

Worked to match tenant preferences and needs to availability of properties.

Scheduled visits to available properties.

Frequently met with property managers to double check state of tenability of all projects.

Conducted discussions with tenants on all matters related to the leasing contract.

Prepared status reports on all tenants and applicants under review.
Real Estate Agent, 2017 to 2015
9th Wonder Real Estate Ventures Incorporated, Honolulu, HI
Duties and Responsibilities
Managed the agency's portfolio of properties.

Responded to online inquiries on specific properties.

Met with interested buyers and sellers of property.

Scheduled visits to properties of interest.

Assisted clients during Open Houses or Auctions.

Represented the client during sales negotiations.

Updated all of the company's online accounts in various realtor websites.

Verified all documents including land titles.

Provided regular consultation to clients regarding current developments in the property market.

Arranged, organized and promoted Open Houses.
---
Education
University of Hawaii
Bachelor of Science Degree, Marketing
Honolulu, HI
2016 to 2017; 3.7 GPA
Roosevelt High School
High School Diploma
Honolulu, HI
2015 to 2016, 3.5 GPA
---
Certifications
Certified; Real Estate Market Analysis

Certified; Property Management

Certified, Real Estate Contracts and Agreements
---
Personal information
Single

Date of birth 12/04/87

Hobbies include swimming, surfing, paddleboard
Resume Writing Tips for Leasing Consultant Job Positions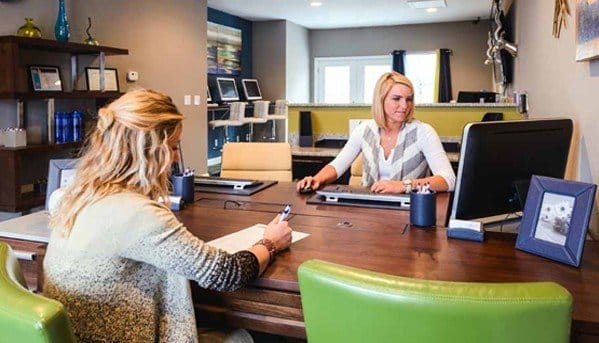 In the real estate industry, having the right attitude is often the key to a successful career as a Leasing Consultant. There are many tasks you have to attend to and these can be quite varied in terms of scope and responsibility. You also come across different people at work and as prospective buyers or sellers.
In our Leasing Consultant resume sample, the applicant Camille made sure she presented her skill set in an organized manner. If you noticed, it reads as if she wrote them in the order she would do them in a day. This tells the agency or potential employer that Camille is highly organized and that she knows her job by heart.
You will also note from our Leasing Consultant resume sample that Camille's work history clearly shows her transition from standard work responsibilities to those which require someone of management stature. In her most recent work experience, Camille was already representing the company in the negotiating process and training incoming leasing consultants.
Thus, it is evident that Camille is eyeing a managerial position in the real estate industry. She probably saw a job post that indicated an opening for Head of Leasing Department in a Commercial Property development company.
We also used a variety of action words in our Leasing Consultant resume sample that are closely associated with the real estate industry:
Reviews

Verifies

Conducts

Schedules

Represents

Collects

Arranged

Scheduled

Prepared
When writing a resume that has been customized for a specific position, you normally should not include experience that is not related to the job you are applying for.
You may have noticed that Camille also included her experience as a real estate agent. Obviously, the job or a real estate agent is similar to that of a Leasing Consultant.
However, Camille's decision to include this particular experience is to show the employer she took the real estate licensure examination for a reason and that is to establish a career in the industry. It tells the employer that Camille is fully invested in her career and can be trusted for long-term tenure.
What to Write in a Leasing Consultant Resume Objective
You will notice right away that Camille started out her Leasing Consultant resume objective by stating she is a licensed Leasing Consultant and real estate agent. Generally, you are not required to be licensed as a Leasing Consultant. However, some states require it. Hawaii, where Camille is based, does not require licensure.
So why did Camille take the licensure test, probably to improve her value proposition and expand her prospects to other states that may require Lease Consultants to be licensed?
She also indicated her years of experience which can be considered extensive as these were all spent in the real estate industry.
Lastly, Camille used her 3 strong attributes: drive, determination, and focus, to frame her value proposition to her potential employer and that is to deliver results.
What to Write in a Leasing Consultant Resume Skills Section
As a Leasing Consultant, you need a diversified mix of hard and soft skills if you want to succeed in your profession. It is not enough to be competent in the various disciplines required of a Leasing Consultant. You should also have the right attitude for the job.
Here is a list of qualifications that you should include in your Leasing Consultant resume skills section:
Educational Attainment.

You don't need a college degree to become a Leasing Consultant although it would be a definite advantage over others. Always include your highest educational attainment. And if you did not complete high school, you should at least present a GED score.

Licensure.

As mentioned earlier, you don't have to be licensed as a Leasing Consultant although some states or cities may require it. Check with your state if a Leasing Consultant license is required. If you have a license as a real estate agent, you should include that in your resume skills section as well.

Certifications.

Like all jobs, any proof of certification in a related discipline is a big plus. It shows the Hiring Manager how serious you are about your career. It also saves the company more money as they don't have to spend as much training resources on you.

Professional Approach to Work.

The word "Professional" is a broad term but generally, it best describes a person who takes his or her job seriously. You want to represent your company in the best way possible. A person who is professional is always early for work and punctual when it comes to meeting clients. He or she is 100% prepared to make amazing presentations every single day. They are also respectful and courteous to everyone in the organization and to all prospects.

Consistently Delivers Results.

The lifeblood of any organization is sales. You can generate this by creating new markets or maximizing opportunities with existing markets. An effective Leasing Consultant is someone who delivers results by capitalizing on his or her assets. They find ways to deliver results on a consistent basis by closing new deals or extracting additional business from the current portfolio of clients.
In your Leasing Consultant resume, you should not focus on just your technical and fundamental skills. You have to take time and share experiences on your approach to work.
Leasing Consultant Resume Format
This job values experience. Use the reverse chronological for your Leasing Consultant resume format. We did exactly this in our resume example for Leasing Consultant.
Recruiters love this format. It makes it easier to assess your current skill levels and experience. You have to start with your most current information before working your way back.
Don't include information that is not relevant. This will only serve as a distraction to the recruiter.
Take note of the way we arranged the sections of the resume:
Contact Information
Objective Statement
Skills
Work Experience
Education
Certifications/Licenses
Personal Information
We want to build up interest by having the previous sections support work experience. Make sure you have complete details in your contact information. Not having your email or residential address is a red flag.
Entry Level Leasing Consultant Resume
If you have an entry level Leasing Consultant resume, you can still get the job. Check with your state if a license is required. Getting certified will be a step in the right direction.
Another option is to get experience as an agent. This is another option you can take. Property developers may accept real estate work as credible experience. You can offer your services to homeowners as a start. It may be difficult but it will add value to your resume.
Next, shift to the functional format. Our sample template for Leasing Consultant resume will look like this:
Contact Information
Objective Statement
Skills
Certifications/Licenses
Education
Work Experience
Personal Information
Leasing Consultant Job Seeking Tips
As the population continues to grow and as businesses expand on a global level, you should expect more property development projects to come up. This means higher demand for leasing consultants.
You can always check the local newspapers for job openings but there are other avenues you can use to find work opportunities.
Come up with a list of property development companies that you want to work for and give a cold call to their Human Resources department. Ask for job openings that fit your qualifications.

Start pounding the pavement by identifying upcoming high-rise projects. Ask the person in charge of the job site if you could leave your resume. If not, find out where the head office is located so you can hand carry the application yourself. There are some work sites that post openings around the periphery.

Connect with people in the industry by using social media platforms such as LinkedIn. With LinkedIn, all you need to do is a transition to a monthly subscription. From there you can manipulate the parameters of your search and send a customized invitation to key people in the industry.
Related Resume Samples