Medical Coding Specialist Resume Sample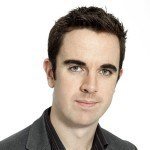 Peter S. Livingston

Address:            947 Granite Way, Carson City, NV   
Phone:                (775) 448 6314
Email:                  [email protected]
Current job:      Medical Coding Specialist; Health First Medical Center, Carson City, NV
---
Objective
AHIMA-certified Medical Coding Specialist with more than 8 years experience is seeking a career in the field with Carson City General Hospital. My tenure is proof that I am passionate about my work and have the right attributes to excel in the profession. I am proficient with the following Medical Coding software programs: Total MD, Insta HMS, and Intelligent Medical Software.
---
Skills
Certified as a Medical Coding Specialist by the American Health Information Management Association (AHIMA).

8+ years as a Medical Coding Specialist

Proficient with Total MD, Insta HMS, and Intelligent Medical Software coding programs.

Detail-oriented

Expert analysis

Patient

Ability to work long hours; willing to work overtime

Excellent communication skills
---
Work Experience
Medical Coding Specialist, 2017 to Present
Health First Medical Center, Carson City, NV
Duties and Responsibilities
Reviews all patient medical records for completeness, accuracy, and compliance with federal, state, and local accreditation agencies.

Monitors for deficiencies; applies deficiency code and identifies physician on record.

Codes diagnoses and procedures of all discharged outpatients' records using an approved coding system.

Collates data from medical records; uploads data unto the medical coding system for the purposes of billing and reimbursement.

Coordinates with nursing and medical staff in the event clarifications are needed on key documentation.
Medical Coding Specialist, 2015 to 2017
Hillsborough Health Specialists; Carson City, NV.
Duties and Responsibilities
Assured quality of data encoding through detail-oriented accuracy, consistency, and precise completion of abstraction procedures.

Applied all relevant and updated federal and state rules and statutes on record retention and patient confidentiality.

Consistently maintained accurate and updated coding and abstraction manuals.

Compiled and submitted accurate patient records to supervisor on a daily basis, including work production.

Communicated with insurance companies to validate information and to address any discrepancies in payments.
Medical Coding Specialist, 2013 to 2015
Lancaster Medical Clinic; Carson City, NV.
Duties and Responsibilities
Performed functions as a second-tier review and decision-maker on medical record documentation for claims and appeals.

Maintained incoming pended claims, electronic inquiries, and medical records work in a proper and organized system.

Completed worksheets that would be needed by the Medical Director to review claims in a timely manner.

Read and interpreted medical procedures and terminologies by thoroughly reviewing notes.

Analyzed and made a proper determination of appropriate reimbursement on submitted claims.
---
Education
Western Nevada College
Associate Degree – Healthcare Administration
Carson City, NV
2009 to 2013
Pioneer High School
High School Diploma
Carson City, NV
2005 to 2009
---
Certifications/ Professional License:
Certified as a Medical Coding Specialist by the American Health Information Management Association (AHIMA), 2016
Personal information
Single

Date of Birth: 02 August 1989

Hobbies include swimming and trail biking
Medical Coding Specialist Skills List
Medical Coding Specialists are like the roots of a tree. You don't see them but they play an important function to the tree. You need to have a well-balanced Medical Coding Specialist skills list.
Education. You can become a Medical Coder even with a high school degree. However, you should take up short courses on relevant subjects. There are schools and agencies that are accredited to give short courses on the Medical Coding.You may also want to consider getting an Associate Degree. In our sample resume for Medical Coding Specialist, Peter has an Associate Degree in a related course. The course in Healthcare Administration. A 2-year course will be a big plus on your resume.
Certification. You are not required to be certified as a Medical Coder. However, certification will open up more opportunities. Find out which agency is the regulating body for Medical Coding in your state.In our resume sample for Medical Coder, it is AHIMA. This is the American Health Information Management Association.
Knowledge With Computers. You will do your work by operating coding programs. Try to learn 1 to 2 of the most popular coding software. The company may also have proprietary software. Familiarity with other software will make it easier to adapt to a new program.
Typing Skills. You will do work that is comparable to a data encoder. It is important to be fast but accurate. Speed is important. However, quality should be considered above all. In this job, mistakes can be costly.
Detail-Oriented. You have to constantly review patient information. If there is anything wrong, you must be able to identify it. Then, take the necessary measures to fix the problem. You cannot rush the job. Patience is a virtue for Medical Coders.
Knowledge in Terminologies. This is one reason why you should take up relevant courses. You should have an understanding of medical terms. In most cases, you will review the doctor's notes. Having a good foundation of understanding will help you analyze claims.
Medical Coding Specialist Resume Objective
Keep your Medical Coding Specialist resume objective short but concise. The requirements for this position will vary much from job-to-job. Companies know what skills they need.
Just the same, review the job post. A key qualification is a tenure. Does the company prefer longer tenured coders? Another skill to look out for is computer knowledge. Is there a specific program you need to be proficient in?
Whether it is stated or not, if are certified, flaunt it. This is a difference- maker. We did this in our sample resume objective for Medical Coding Specialist.
Last but not least, list down your key attributes. Let the recruiter know how you approach the job.
Medical Coding Specialist Resume Format
If you have a good experience, use the chronological for your Medical Coding Specialist resume format. It will be easier for the recruiter to read your resume. Likewise, he/she can assess your qualifications right away.
How should you arrange its contents? Follow our sample resume template for Medical Coder:
Contact Information
Objective Statement
Skills
Work Experience
Education
Certification
Personal Information
With the chronological, work experience will be in the middle of your resume. This will allow the other sections to give it supporting content.
When using the chronological, start with your current employment. If you are not employed for the moment, start with your last job. Only include relevant employment. Don't put in work that has nothing to do with the coding job. It will only distract the recruiter.
Entry Level Medical Coding Specialist Resume
In healthcare, Medical Coding could be considered entry level. So don't worry if you have an entry-level Medical Coding Specialist resume. Chances are you won't be the only one.
Your objective should be to stand out from the rest. Here are tips on how you can do it:
Build up your skill level. Take additional courses.
Get certified. Read up on the requirements for certification. In some states, it may require 2 years experience.
Study other coding software programs.
Apply to Medical Coding jobs that do not require experience.
If you can't get a job, there's another option. Go for freelance work. Many hospitals outsource Medical Coding. You get to work from the house. At the same time, you build up your skills.
Medical Coding Specialist Resume Writing Tips
Don't submit your application. Not until you've read our Medical Coding Specialist resume writing tips.
No Errors – You're supposed to be detail-oriented, right? Errors in spelling and grammar will be hard to overlook. Don't take chances. Always review your resume. Use software programs that check for these types of errors. For some recruiters, wrong grammar and misspelled words are unforgivable.
Make It An Easy Read – Write in a conversational manner. Don't try to impress the recruiter with buzzwords. Describe your job as if you were talking in a coffee shop. Recruiters don't spend much time in a resume. If they feel a dictionary is needed, that could be it for you.
We are sorry that this post was not useful for you!
Let us improve this post!
Tell us how we can improve this post?