Contract Specialist Resume Sample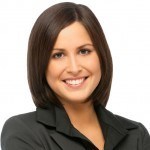 Patricia B. Tagle

Address: 5671 Girvan Road, Red Hill, SC.
Phone: (803) 478 9645
Email: [email protected]
Current Job: Contract Specialist; Rhino Food Services, Red Hill, SC.
---
Objective
NCMA Certified Contract Specialist with additional certification as a Legal Transcriber is desirous of joining your legal team at Anderson Medical Supplies. I have 2 years of work experience as a Contract Specialist and I have complete confidence in my ability to negotiate the best arrangements for your company.
---
Strengths/Core Competencies
Contract Review and Analysis
Negotiation
Dispute Resolution
Legal Transcription
Research
---
Work Experience
Contract Specialist; 2018 to Present
Rhino Food Services; Red Hill, SC.
Responsibilities:
Review the current provisions of the company's supply chain contracts.
Update provisions that do not conform to new legislation and industry standards.
Review the production and delivery schedules and the product specifications that are provided by the client.
Propose amendments to the standard supply contract to accommodate the business needs of the client.
Negotiate the intended provisions of the contract.
Work to arrive at a win-win-win proposition; the third party being the end-user or the client's customers.
Resolve pending disputes.
Draft the final version of the contract.
Perform a check and balance to ensure that both parties abide by the provisions of the contract.
Market Research; 2014 to 2018
Rhino Food Service; Red Hill, SC.
Responsibilities:
Conduct research on the food retail industry; trends and developments.
Transcribe legal audio into text format.
Run surveys on consumer demand via email marketing and social media channels.
Provide research as required by the legal department.
Prepare all reports as requested by Operations and Food Production departments.
---
Education
Education
College
Bachelor Degree
Economics
University of South Carolina
Columbia, SC
2010 to 2014
High School
Wando High School
Pleasant Hill, SC
2006 to 2010
Certifications:
NCMA; Contract Specialist – 2017
GB Court Reporting; Legal Transcriber; 2016
---
How To Write A Good Contract Specialist Resume
As a Contract Specialist, you can have a career in government service or with a private corporation. Because of the high salary, you can expect tough competition from other applicants. It's not enough to just submit a resume – you have to submit a good Contract Specialist resume that will get the interest of the recruiter.
Choose the Right Format
If you're like most applicants, you might be using the reverse-chronological format for your resume. This is arguably the most commonly used format by job seekers because it emphasizes the work experience section.
The structure of the reverse-chronological format is as follows:
Contact Information
Objective Statement
Strengths/Core Competencies
Work Experience
Education
Certifications/Licenses (if any)
However, if you don't have much work experience or if you have an unemployment gap that exceeds 4 months, the reverse-chronological format might not be the best option to use.
For those without much work experience or for entry-level applicants, the functional format might be the better option. For those with extensive experience but in another industry and who want a change in career, the combination format will be more ideal.
The structures of both the functional and combination format are the same. The difference is in the content. The functional format highlights skills and other abilities that will qualify you as an ideal candidate.
The combination format also showcases the skills and other qualifying abilities but features a more comprehensive work experience section. When using the combination format, focus on the duties and responsibilities that are similar to the work of a Contract Specialist.
Include a Section on Core Competencies
Employers will hire contract specialists for different reasons. A government agency may be looking for a candidate who has experience negotiating with big utility companies or foreign investors that want to bid for public projects.
In contrast, a food retail company may prefer a Contract Specialist with experience reviewing supply contracts.
To make it easier for the recruiter to evaluate your resume, include a section on Core Competencies. You're summarizing your strengths as a Contract Specialist.
Here's an example of a Core Competencies section for a Contract Specialist:
Core Competencies:
Contract review and evaluation
Negotiations with multiple parties
Research and analysis
Contract modifications
Resolution of contractual disputes
No Errors in Spelling and Grammar
While errors in spelling and grammar are acceptable in some occupations – not so for contract specialists.
When reviewing, analyzing, and negotiating contracts and their provisions, you have to be detail-oriented. Mistakes in spelling and grammar show otherwise. You'll be flagged by the recruiter for these types of mistakes.
Always review your resume for errors in spelling and grammar before submitting it to the employer.
Keep it Organized
A recruiter can qualify you based on how your resume "looks". He doesn't have to read its contents to know if you can make the cut or not.
If your resume looks disorganized and cluttered, chances are the recruiter won't even give it much thought. Your resume can reflect who you are and your approach to work.
Keep your resume organized by following these simple tips:
Use a professional font style such as Calibri, Arial, Helvetica, or Cambria.
Use a font size that makes your text readable.
Use subheadings; use a larger-sized font and bold-faced for the subheadings.
Use bullet points to summarize your key information.
You can use Justified or Left-Aligned for your resume structure.
Contract Specialist Skills List
What does it take to get hired as a Contract Specialist?
Recruiters have a qualifying standard for the candidates they hire. For sure, the recruiter wants to see what abilities are on your Contract Specialist skills list.
Education – A Bachelor's Degree in a business-related field such as Economics, Business Management, Finance, Accounting, or a law-related field like Political Science is preferred. Some companies might consider only candidates with a Master's Degree.
Certifications/Licenses – If you don't have a Bachelor's Degree, you can still become a Contract Specialist by getting certified as one.You can sign up for courses offered by the National Contract Management Association (NCMA) or the International Association for Contract and Commercial Management (IACCM).

Another route you can choose is to take up paralegal courses so you can learn how to read, analyze, and negotiate contracts.

Business Acumen – To become effective in your job as a Contract Specialist, you have to know how business works.Contracts are written to protect the interests of the parties involved. But there are provisions that may seem onerous. It will help the negotiation process if you understand the purpose or the "why" of the provision which is usually deep-rooted in the nature of the business.

You should also be familiar with the key areas of a business: Finance, customer service, sales, marketing, and operations.

Communication – Excellent communication skills are very important during the negotiation process. You want to clearly articulate your analysis of the contract to avoid misunderstandings and to move the process faster.You'll also be dealing with people who have different competencies and specializations as you.

Effective communication means having the ability to listen well, process the information, and articulate clearly through proper feedback.

Detail-Oriented Approach to Work – The provisions that you find in a contract are often open to interpretation. As a Contract Specialist, you have to be detail-oriented.If you don't understand a provision in the contract, you should do research or seek clarification. Once the matter is resolved, again, you have to be sure that there's no misinterpretation by having it re-worded in a clearer manner.

It may take more time but miss out on a few details and this might lead to bigger problems in the future.
Contract Specialist Duties And Responsibilities For The Work Experience Section
Contracts are important for businesses. These documents summarize the professional arrangements between 2 parties. The Contract Specialist is hired to make sure the interests of both parties are protected through negotiations. Recruiters want to make sure that the person they hire as the Contract Specialist has the right skills and experience to get the job done.
The work experience section gives recruiters insights on what you have done and what you can do. If the Objective Statement is the sales pitch, the Work Experience section is the proof of product. It houses the details that validate your claim of being the best candidate for the position.
Here's a list of typical Contract Specialist duties and responsibilities:
Review contracts; study and analyze its stated provisions, conditions, and addenda.
Study the attached proposals for scope of work and procurement schedule.
Analyze the effects of the provisions including risks to both parties.
Negotiate points of contention between both parties.
Resolve outstanding disputes.
Manage all documents related to the contracts and other agreements.
Finalize the formal version of the contract after securing approval from both parties.
Ensure that both parties abide by the provisions of the contract.
Don't copy and paste these duties and responsibilities to your work experience section. Instead, use them as reference points.
Make a list of the duties and responsibilities you currently manage or have managed from your previous employers. Then, rewrite them to make each work experience unique.
You want your job descriptions to be:
Complete with details.
Short but concise.
Far-ranging; cover a wide range of duties and responsibilities.
Around 5 to 8 job descriptions should be enough. You can add more but make sure these tasks are relevant to the position.
Don't include any work experience that's not related to the profession of a Contract Specialist.
Entry-Level Contract Specialist Resume
Companies are open to hiring applicants with an entry-level Contract Specialist resume. It's not that work experience isn't important – it is. But there are companies and some government agencies that want to hire entry-level Contract Specialists to work and train with their legal department.
Some employers prefer entry-level candidates because they can mold them according to their needs. The challenge is how to get noticed right away. For sure, you won't be the only rookie applying for the same position.
Use the Functional Format
As we discussed in the chapter "How to Write a Good Contract Specialist Resume", the functional format shifts the recruiter's focus away from Work Experience and toward your skills and abilities as a Contract Specialist.
If you did some volunteer work as a Contract Specialist, include this in your work experience section.
Highlight Your Technical Skills
Did you take up legal transcription? Did you attend and complete special courses that are relevant to the job of a Contract Specialist? Highlight these skills in your resume.
Summarize them in the Objective Statement or create a new section for them, "Certifications/Licenses" and place it right after the Objective Statement.
Write an Engaging Objective Statement
Why do you want to become a Contractual Specialist? What skills do you possess that best qualify you for the position?
The Objective Statement is the section where you get to show the recruiter the other important type of skill set you need to possess – Soft Skills.
How you write it and the behavioral attributes that you choose to describe your approach to work will give the recruiter an idea of who you are.
Here's an example:
Detail-oriented, hard-working, and dedicated, I'm interested in joining your legal team as a Contract Specialist. Proof of my dedication and commitment to the position is that I have invested and acquired certifications in relevant and useful skills such as Review and Analysis of Legal Contracts, Basics of Business Law and Contracts, and Legal Transcription. I believe my skill set and personality attributes make me the best candidate for the position.
Follow the tips we provided and reference our example of a resume for a Contract Specialist and you could be on your way to a career in the legal field.
We are sorry that this post was not useful for you!
Let us improve this post!
Tell us how we can improve this post?