Forklift Operator Resume Sample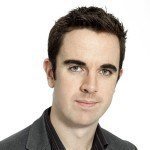 Benjamin J. Cosentino
Address:        4561 Southstone Lane, Irving, TX..
Phone:           (214) 635 9741
Email:            [email protected]
Current Job: Forklift Operator; Desert Lion Construction and Property Developers, Dubai, UAE.
---
Objective
Certified Forklift Operator and Occupational Health and Safety Specialist with more than 6 years experience including 2 years working overseas seeks to secure a position with Aurora-Newcastle Corporation as Forklift Operator and Heavy Machinery Supervisor. My track record in the profession is supported by years of operating equipment safely and responsibly through the implementation of regular maintenance procedures. Inherently strong leadership skills have greatly contributed to the accomplishment of company goals and initiatives.
---
Skills
Certified Forklift Operator and Occupational Health and Safety Specialist – Forklift University, Austin, Texas, 2016.

Can handle other types of equipment: cargo trucks, shrink wrap machines and tank trailers.

Proficient with iWarehouse software solutions program and MS Excel.

Capable of conducting minor repairs, troubleshooting and maintenance procedures.

Capable of working overtime; extended hours even on weekends and holidays.

Strong leadership qualities; thrives within a team environment.

Physically strong; Powerlifting background allows me to carry more than 50 pound packages easily.
---
Work Experience
Forklift Operator; 2015 to 2017
Desert Lion Construction and Property Developers, Dubai, UAE.
Duties and Responsibilities
Handles forklifts up to 16-tons in weight; operates shuttle lift, understands hooking, rigging and loading capacities.

Positions forklifts, lifting platforms and other lifting equipment under, over or around loaded pallets, skids, products and other materials.

Unloads and stacks materials by raising and lowering forklifts.

Conducts regular maintenance procedures such as lubrication, fuelling and cleaning.
Maintains a safe working environment by ensuring all safety guidelines are updated according to city standards and having these strictly implemented throughout job site.

Trains and orients incoming forklift operators and drivers on managing heavy equipment.
Forklift Operator; 2013 to 2015
Trans-Atlantic Manufacturing Company; Dallas, TX.
Duties and Responsibilities
Organized and loaded products on outbound delivery trucks using forklift.

Arranged crates in designated warehouse locations or according to lane assignments.

Handled various equipment to move/ transfer/ relocate items: Forklift, stand-up lift, pallet jacks, order pickers, walkie-riders and tip carts.

Regularly monitored and audited safety work environment conditions for OSHA-compliance.

Performed PIT equipment checks as required by certification.
Forklift Operator; 2012 to 2013
Zesty Flavors Beverages Corporation; Irving, TX.
Duties and Responsibilities
Assigned to handle forklift and other industrial vehicles and heavy machinery.

Transported raw materials, full goods and finished products to designated areas within the facility.

Loaded and unloaded designated trailers and route trucks.

Performed regular upkeep and maintenance procedures including minor troubleshooting and repairs on designated equipment.

Reviewed all safety work environment guidelines and made sure these conform with local government standards and compliance codes.
---
Education
High School
Ranch View High School
Irving, TX.
2016 to 2017
Certifications:
Certified Forklift Operator and Occupational Health and Safety Specialist -Forklift University, Austin, Texas, 2016.
---
Personal information
Status: Single
Date of Birth: April 14, 1988
Hobbies include Powerlifting, Functional Training.
Forklift Operator Resume Skills List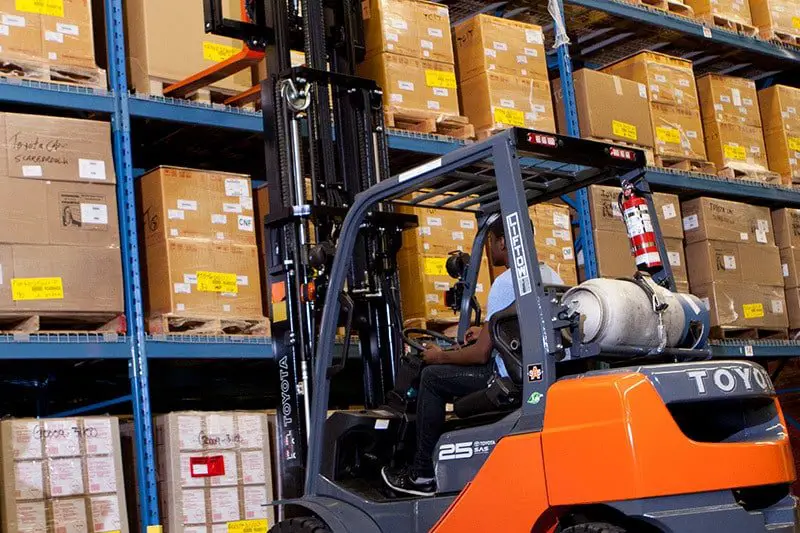 If you think you can operate a forklift because you drive a light truck, think again. It takes skill to handle a forklift. And most likely, you will be asked to run other heavy transport machinery as well. This is a physically demanding job that requires mental power as well. In order to land the job, you have to beef up your Forklift Operator skills list.
Education.

A high school diploma or the equivalent of a GED score will be enough to get you started on this career. Most of the training will be specific to the job itself.

Certification.

This is the meat and potatoes of your hard skills list. You have to be certified to handle a forklift and other machinery. As you have read in our sample job description for Forklift Operator, getting certified in safety standards are a big advantage. Manufacturing, construction, transport and moving companies in the United States are required to pass through OSHA standards. OSHA stands for Occupational Safety and Health Administration act of 1970. You should likewise be familiar with these guidelines so you can check and upgrade the company's safety standards.
Ability to Run Different Equipment.

Even if you've been hired as a Forklift Operator, you will be asked to handle other equipment as well. You can note in our example of a resume for Forklift Operator, the candidate Benjamin, included a summary of the different types of machinery he can handle in the Skills and Work Experience sections. Companies put a premium on versatility. If you can run a variety of equipment, you should definitely capitalize on this qualification.

Computer Literacy.

Every job in any industry will require you to computer literate. Being a Forklift Operator is no exception. You will not just do the heavy lifting. There is quite a good number of administrative work that you have to do. In the manufacturing industry, you will manage most of the delivery orders from suppliers. You will organize the receipts and input the numbers in a spreadsheet. Also, some companies use a warehousing software which keeps track of inventory. You will have to learn how to use these customized types of software programs. 

Physically Fit.


You won't depend on the Forklift to do all the heavy lifting. A big part of the job involves manual lifting of packages or boxes that weigh in excess of 50 pounds. Some of these boxes are loaded by on delivery trucks using sheer muscle power.
Forklift Operator Resume Objective
With your Forklift resume objective start out with your certification. You will not be considered for the position unless you can prove you are qualified. Otherwise your application will find its way inside the filing cabinet.
Once you've firmed up your certification as a Forklift Operator move on to at least 1 to 2 more strong points.
In our sample resume objective for Forklift Operator, we placed emphasis on Benjamin's 6 year tenure including his time overseas in Dubai. This bit of information will tell the Hiring Manager that Benjamin has no qualms about working in a different environment.
It also hints that he can work with people from other cultures. The immediate assumption would be Benjamin will not be a difficult person to manage.  
Forklift Operator Resume Format
It will not take much time to complete a certification course in operating a Forklift. But it takes the experience to become an effective Forklift Operator. Recruiters prefer someone with extensive experience; not necessarily in terms of years but in the types of work they did as Forklift operators. This is why you should use the reverse chronological for your Forklift resume format.
With the reverse chronological format, the focus will be on your work experience. You may have observed that we placed work experience in the middle of our sample template for Forklift Operator resume:
Contact Information

Objective Statement

Skills

Work Experience

Education

Certification

Personal Information
Next, write your work experience beginning with your most recent or current employment. Keep in mind recruiters only scan resumes. With the reverse chronological approach, you can be assured they will see right away your experience level in the present day.
Entry Level Forklift Operator Resume
As long as you passed and received your certification, you should not worry about landing a job even if you have an entry level Forklift Operator resume.
Getting certified is half the battle won. The next step is to find ways to convince the Hiring Manager to give you a chance even if you don't have the experience. And that's what it should be all about if you're trying to secure your first job as a Forklift Operator.
Focus on jobs that are cut out for novice Forklift Operators. Most job posts will indicate the required experience level. Some may even indicate "no experience necessary".  
Look at it from the point of view of gaining experience. Once you've gotten more mileage under the Forklift, you can try out for more challenging assignments.
Beef up your entry level Forklift Operator resume by adding new skills and certifications. For example, take up short courses on OSHA compliance procedures and Workplace Safety.
Forklift Operator Resume Writing Tips
Handle your application the same way you would a Forklift or other pieces of heavy machinery: with care and precision. This is why you should take a few minutes reading our Forklift Operator resume writing tips:
Don't Forget the Details –

So you disclosed that you are certified as a Forklift Operator. That by itself is not enough. Indicate the certification agency and the date you received it. Companies take such crucial information seriously. You have to validate information that pertains to your qualification.

 
Use Appropriate Verbs –

As mentioned this job is physically demanding. Describe your tasks using the appropriate verbs; those that conjure images of hard work and the handling of heavy machinery. Examples would be handled, loaded, maintained, conducted, transported, assembled and arranged.
We are sorry that this post was not useful for you!
Let us improve this post!
Tell us how we can improve this post?