Engineering Resume Sample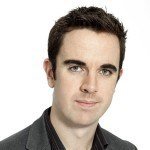 Thomas R. Jordan
Address:          1151 Acacia Ave., Los Angeles, CA
Phone:              (323) 804-3758
Email:                [email protected]
Current job:    Mechanical Engineer at Evergreen Manufacturing Corporation
---
Objective
To contribute my skills, experience and expertise to build strong, sustainable and dependable equipment and products that will introduce efficiencies in manufacturing.
---
Skills
10 years+ experience as Mechanical Engineer

Certified; licensed Mechanical Engineer

Background in computer design/ programming

Experienced in conducting project studies

Certified in various technical competencies

Experienced in dealing with people in the value chain

Excellent communication skills

Goal – oriented

Highly organized

Punctual

Great ability to work with a team
---
Work Experience
Mechanical Engineer 2016 to Present
Evergreen Manufacturing Corporation, Los Angeles, CA
Duties and Responsibilities
Conceptualizes and implements new equipment designs to improve productivity

Reviews and implements improvements to current equipment and infrastructure for greater and more efficient function

Develop, test and evaluate theoretical frameworks and processes

Design, test and implement systems

Oversees current systems and conducts assessment with various department heads

Ensures reliability of all proposed systems and other improvements

Conducts project studies

Reviews operating budgets and relevant Financial Statements

Leads brainstorming sessions with team
Mechanical Engineer, 2012 to 2013
Power Lift Development Corporation, Riyadh, Saudi Arabia
Duties and Responsibilities
Identifies company's various business processes

Finds solutions that are sustainable and competitive

Analyses and documents all data and information

Reviews operating efficiency of equipment and infrastructure

Reviews and analyses effectiveness of current systems

Designs new frameworks and processes

Conducts audit of current technical systems of the company

Makes recommendations to existing operational and technological frameworks
Mechanical Engineer, 2016 to 2017
Twin Dragon Property Developers, Philadelphia, PA
Duties and Responsibilities
Reviews current operating systems

Designs new operating frameworks and processes

Oversees  mechanical designs of commercial establishments

Conducts safety and reliability tests on designs

Ensures strict compliance with building and city regulations

Conducts project studies

Reviews all mechanical drawings and specifications
Coordinates with city engineers, 3rd party engineers for all site inspections
---
Education
College, University of California
Bachelor of Science, Mechanical Engineering
Berkeley, CA
1999 – 2015, 3.8 GPA
Stockdale High
High School Diploma
Bakersfield, CA
1995 – 1999, 3.5 GPA
---
Courses
Licensed Mechanical Engineer, 2016

Certification, AutoCAD

Certification, SolidWorks

Certification, Python

Certification. C+ Programming

MS Office
---
Personal information
Married, 2 children

DOB 04/08/82

Hobbies include running, travel, cooking
Engineering Technician Resume Sample
Name: Lewis Riddle
Address: Lake Mary, FL 32746
Phone: (855) 595-7727
Email: [email protected]
Current job: Engineering Technician at Jaskolski – Auer
Objective
I am a recent graduate of The University of Texas at Austin with a Bachelor of Science degree in Mechanical Engineering Technology. I am currently searching for a position as an Engineering Technician to utilize my skills in mechanical engineering to contribute to a team of engineers.
Work Experience
Engineering Technician, 2018 – present
Cartwright Inc
Duties and Responsibilities:
Assist engineers with engineering projects
Perform tests and measurements
Troubleshoot and maintain equipment
Plan and execute safety procedures
Design, develop and improve manufacturing processes
Plan and execute work schedules
Engineering Technician, 2014 – 2018
Deckow – Klein
Duties and Responsibilities:
Troubleshoot and identify problems
Perform various tasks to solve and resolve engineering-related problems
Assist with developing engineering relationships with customers and vendors
Develop engineering specifications and work orders
Perform design verification, including calculations, tests, and inspections
Apply engineering principles to resolve engineering problems
Create new test procedures, aids and devices
Conduct engineering design reviews
Perform product inspections and tests
Prepare reports to document
Entry-level Engineering Technician, 2012 – 2014
Jaskolski – Auer
Duties and Responsibilities:
Work with engineers to design and maintain the mechanical equipment for a warehouse
Design and install equipment that is used to feed and store inventory in the warehouse
Work with management to maintain a safe and comfortable work environment for all employees
Skills
Ability to solve problems logically and rationally
Knowledge of quality management systems and principles
Ability to speak and write fluently
Ability to read and comprehend technical procedures
Knowledge of team-building skills
Ability to use a computer
Knowledge of social media
Ability to perform manual labor
Ability to use tools appropriate for the job
Ability to work well under stress or deadlines
Senior Engineering Technician Resume Sample
Name: Killian Wells
Address: Saint Johns, FL 32259
Phone: (715) 711-8002
Email: [email protected]
Current job: Senior Engineering Technician at McCullough and Sons
Objective
Professional, analytical and detail-oriented senior engineering technician with over a decade of experience in various construction projects, heavy industry and mining operations.
Experience in engineering design and project management. Able to take on multiple tasks simultaneously and organize workload to meet deadlines.
Proficient in Microsoft Office tools such as word, excel and powerpoint, as well as AutoCAD, PowerPoint and JPG formats.
Work Experience
Senior Engineering Technician, 2018 – present
Gorczany – Casper
Duties and Responsibilities:
Make drawings, sketches and calculations for engineering purposes
Design equipment and machinery
Prepare operational and maintenance manuals, specifications, and engineering reports
Supervise engineering technicians and other engineers
Review engineering drawings and specifications
Direct, schedule, and assign work to engineers and other staff members
Work with other companies to provide bids on projects
Make recommendations to management regarding design and construction of facilities
Senior Engineering Technician, 2014 – 2018
Dickinson Group
Duties and Responsibilities:
Design, develop and maintain computer-based systems for commercial and government entities
Develop design specifications for computer-based systems
Design, develop and maintain computer-based systems for commercial and government entities which include hardware, software, firmware, and operating systems
Entry-level Senior Engineering Technician, 2012 – 2014
McCullough and Sons
Duties and Responsibilities:
Analyze test results and determine the next steps
Coordinate with engineering and quality teams to create plans to resolve product issues
Plan and schedule maintenance, repair, and calibration of equipment
Design and develop new products
Create reports for management
Perform analysis using statistical software packages
Create training materials for new engineering technicians
Design new experiments, methods, and tests
Skills
Proficient in Microsoft Office suite
Capable of reading and understanding engineering drawing
Familiar with AutoCAD, Inventor, and Catia CAD software
Experienced in designing and drafting assembly drawings for sheet metal fabrication
Proficient in metal fabrication techniques, including welding and cutting techniques
Skilled at using hand tools to measure and inspect parts
Knowledgeable of Metallurgy, metal properties, and metal production processes
Engineering Job Description

Our Engineering resume sample is structured to highlight your strengths and work experience which are the sections most recruiters will focus on. Given the vast field of Engineering, we have included sections on Engineering Job Description and Engineering Ideal Job Qualifications so you will have great reference points on how to craft and present your resume.
Technology continues to evolve at a rapid pace to keep up with changing trends and demand patterns. As business has become global, the level of competition has also risen. Companies are always looking for new ways and means to increase productivity; to get things done faster and with higher efficiency. This is why every industry needs engineers.
Systems are constantly changing with new frameworks and processes being developed. The primary objective of engineers is to ensure the systems in place are working efficiently to sustain the required level of productivity and accommodate an increase in the level of output.
The growing demand for engineers worldwide is the number one reason why in 2017, engineering was the most popular career choice for high school students in the United States. Another reason is pay. The engineering profession has one of the highest median wage rates in the global job market. For example, in the United States, the median wage rate for engineers is at US$42 per hour.
Based on surveys, the three most popular fields of engineering are as follows:
Civil Engineering.

Focuses on designing, building and improving infrastructures such as roads, bridges, and railways.
Mechanical Engineering.

Provides efficient solutions to existing processes and products ranging from small to large scale equipment.
Industrial Engineering.

Find ways to improve efficiency; eliminate wasteful or unproductive processes within the system.
Among the fastest rising fields of engineering are:
Petroleum Engineering.

Employed by oil companies to study, design and test effective methods of extracting petroleum from the earth and seafloor.
Biomedical Engineering.

Analyzes and designs possible solutions to problems in biology and medicine with the overall objective of improving healthcare.
Regardless of your specialization, every industry will have demand for engineers. You should expect demand to rise exponentially over the next few years as technology continues its evolution.
Engineering Ideal Job Qualifications
If you plan to have a career in Engineering you should possess the following qualifications for the job:
Creativity.

Engineers may be well-versed in theories and principles but these are used as references to create potential solutions to problems. Application of these principles depends on a great deal of creativity; the ability to find a structure where there is none and develop solutions.
Problem-solving skills.

An engineer must have high levels of proficiency in mathematics, mechanical systems and computer programming systems which are required for the comprehensive analysis of problems. You must have an analytical mind; able to break down problems and come up with prospective courses of action.
Ability to work with a team.

Engineers work with people of other disciplines. As mentioned, systems are networks of processes and operating frameworks. Some of these will require specific disciplines and the engineer must work closely with them to conceptualize solutions.
Great communication skills.

Communication is a two-way street; you must be a good listener and able to articulate instruction. This is critical when working with a team and managing system improvements. One mistake due to miscommunication could prove costly to the company.
Experienced in project management.

Engineers have their plate full every day with a myriad of tasks and responsibilities. He/she must have the ability to organize these tasks and accomplish them according to schedule within an 8-12 hour work schedule. To do this, the engineer must have impeccable time-management skills and a great ability to work with people.
A career in Engineering carries bright prospects for a successful and rewarding occupation. While it is in demand, it remains highly competitive. The first step in the process is to get the first interview and this is where our Engineering resume sample can get you a step ahead of the rest.
You can craft an effective, attention-grabbing resume by using our sample and integrating the ideas from our Engineering job description and Engineering ideal job qualifications sections.
We are sorry that this post was not useful for you!
Let us improve this post!
Tell us how we can improve this post?