Construction Worker Resume Sample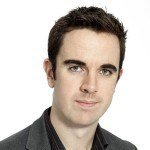 Frank C. Casteliogne
Address:            232 Blue Castle Lane, Cloverleaf, Houston, TX
Phone:              (713) 441 8974
Email:               [email protected]
Current Job:    Construction Worker; Boom Town Property Developers, Houston TX
---
Objective
General laborer with more than 10 years experience in construction, conducting repairs, handy work, plus conducting work site inspections seeks to become Construction Site Manager for Jackson De Mille Construction and Property Development. I will bring onboard proven management/ leadership skills and 10-year expertise in construction work and foremanship.
---
Skills
10+ years experience in construction.

College background; 2nd year Major in Business Management.

Construction skills: Brick and block laying, mixing/application of concrete, plumbing, limited electrical works, and setting of finishing materials.

Management skills: Foreman work; site inspection, preparing work shifts, and equipment inspection.

Bilingual – Italian, Spanish, and English.

Computer literate – MS Word, Excel, and email.

Familiarity with OSHA procedures.

Ability to work with large teams.

Physically- fit.
---
Work Experience
Construction Worker; 2020 to Present
Boom Town Property Developers, Houston TX.
Duties and Responsibilities
Works as lead coordinator for the construction team; supervises 30 workers per assigned shift.

Assists Site/ Construction Manager on evaluating construction progress.

Prepares and oversees all construction materials delivered for use on site.

Coordinates with the Site Manager to make sure construction team meets production goals as designated per group.

Performs tasks as assigned by Site Manager; handles different areas of construction: foundational work, carpentry, mixing and application of cement, painting works, and minor electrical, plumbing works among others.
Construction Worker; 2017 to 2020
DMG General Contractors; Houston, TX
Duties and Responsibilities
Worked in various projects of the company; office buildings, residential homes, and small/ medium sized buildings.

Carried out tasks as assigned by Project Manager; mostly focused on setting up frames, carpentry, painting and concrete works.

Received and accounted for all construction materials that were delivered on site.

Organized all documents received on sites such as invoices, delivery receipts, and quality assurance reports.

Assisted Project Manager by performing foremanship tasks in his absence.
Construction Worker; 2015 to 2017
Contractual/ freelance; Houston, TX.
Duties and Responsibilities
Worked for various construction companies and general contractors on a contractual basis.

Projects worked on include residential homes, commercial complexes, schools, office spaces, and buildings.

Performed different types of work: setting up of building a foundation, frameworks, carpentry, mixing and application of cement, preparation of bricks and hollow blocks, concrete works, and minor plumbing duties.

Provided assistance as needed to the electrical and plumbing department.

Designated foreman on residential projects.
---
Education
High School
North Shore High School
Houston, TX

2011 to 2015
---
Construction Worker Skills List

Knowing basic tasks is good to have on your Construction Worker skills list. This job entails different types of work. Companies want someone who can go from one task to the next. However, the work is not all physical. You also have to think on your feet and work with others.
Education

A high school diploma will do. If you did not finish high school, take the GED. Companies prefer workers who can take instruction. In some jobs, workers are asked to take exams. The reason is to assess work knowledge. It will be to your benefit to have experience in classroom settings. Certifications. Unless required by the employer, no certification is needed. However, if you have limited formal education, certification courses will boost your resume. Take short courses in Math or Science. You can also take specialized courses in welding, carpentry, and other related skills.

Special Skills

If you have special skills that are transferable to construction work, put these on your resume. In our sample resume for Construction Worker, we highlighted two special skills.The first is knowing 3 languages. The second is being computer literate. In a construction site, you will be working with people of different nationalities. Of course, some reports have to be made with a computer.

Physically Fit

Lifting heavy objects. Climbing frameworks. Walking on top of steel girders. Plus, the work hours can be long. You cannot be an effective construction worker if you are not fit.

Ability to Work with a Team

Construction work can be stressful. You will be working with other people. Time-tables have to be met. If you can't get along with your team, you will hinder progress. You should have good people skills. Learn to accept differences and just focus on the work at hand. You should be ready to help others when needed.
Construction Worker Resume Objective
Keep your Construction Worker resume objective short and simple. The work demands for construction are pretty much cut and dry. You should still review the job post before writing your objective statement.
In our sample resume objective for Construction Worker, we led off with Frank's tenure. 10 years is proof that Frank knows the job very well. It was also indicated as the number 1 priority in the job post.
Then we listed the types of work that he has done in construction sites. Finally, he states what he wants from the company and his value proposition. You don't have to go fancy or technical with your resume objective. Recruiters just want to know how you can help the employer get the job done.
Construction Worker Resume Format
If you have experience, use the reverse chronological for your Construction Worker resume format. This is what we did because Frank has 10-year tenure.
Recruiters love the chronological format because it is organized. It is easy for them to assess your capabilities. You have to begin with your current employment then work your way back. Only include relevant experience. Assuming Frank worked as a baker, this should not be part of the resume.
How do you set up this format? Take note of our sample resume template for Construction Worker:
Contact Information
Objective Statement
Skills
Work Experience
Education
Personal Information
Entry Level Construction Worker Resume
You won't be the only one with an entry-level construction worker resume. There will be others too. So how will you stay ahead and get noticed?
If you've done volunteer work, include this as part of work experience.
Do you have special skills? Did you take up certification courses for specialized hard skills? Highlight these details.
Again, being physical- fit is important. If you are into sports that require more ability, include this in your Personal Information. Companies would love to hire those who are good at Parkour!
Use the functional format if you are certified in special skills. By doing so, our example of a Construction Worker resume will be rearranged like this:
Contact Information
Objective Statement
Skills
Certifications
Education
Work Experience
Personal Information
Construction Worker Resume Writing Tips
Just because this is blue collar work does not mean your resume will not need time and attention. You have to construct the best one to get the job. And like a tall building with different floors, it will take time. To be sure, read our Construction Worker resume writing tips:
Be Detailed In Your Scope of Work. Construction jobs may be similar. However, the application could be different. In our sample job description for Construction Worker, we did our best to differentiate Frank's work. For example, we distinguished residential from commercial work. This shows that Frank can shift from one type of work to another. We also listed the tasks he had done. As physical work, companies want to know what your skills are.
Showcase Your Other Talents. As we said, it's not all physical. You might be asked to do paperwork. This includes taking care of invoices or preparing reports. The company might assign you to do inventory work. It is also likely to be assigned foremanship duties. The idea is to show that you have a lot to offer the company.
Highlight Your Ability to Work with a Team. This is important. Companies don't like head cases. You should show the employer you can work with people. Job sites have their own culture. If you cannot adapt, you might be destructive. Companies will hire those who will fit with the team.
Lastly, don't submit the same resume for other employers. Recruiters know a generic application if they see one. If they notice yours was hastily put-together, that will be a red flag. It will show a lack of effort. Don't worry about running out of ideas.
We are sorry that this post was not useful for you!
Let us improve this post!
Tell us how we can improve this post?