Forklift Driver Resume Sample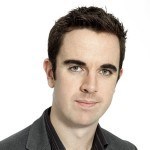 Thomas F. Wellinger
Address: 35123 Hollywood Drive, Pittsburgh, PA.
Phone: (412) 776 5478
Email: [email protected]
Current Job: Forklift Driver; Steel City Warehouse, Pittsburgh, PA
Objective Statement
Certified Forklift Driver with 4 years of work experience seeks to assume the Forklift Driver position in Delta Power Generation Company.
Strengths/Special Skills
Certified Forklift Driver – Brentmore Heavy Equipment Company (OSHA-accredited)
Knowledge of Computers
High-level of focus
Patient; disciplined approach to work
Willingness to work long hours
Work Experience
Forklift Driver; 2018 to Present
Steel City Warehouse; Pennsylvania, PA
Responsibilities:
Receive the delivery of materials and supplies to the warehouse.
Inspect the quality of the materials and supplies.
Prepare a report to the Purchasing Department if there are damages to the goods or discrepancies in the quantity.
Load and unload deliveries of materials.
Maintain and update records of deliveries.
Move and relocate packages to designated spaces in the warehouse.
Inspect the working condition of the Forklift.
Perform troubleshooting or minor repairs, if necessary.
Maintain a safe and orderly work environment.
Forklift Driver; 2016 to 2018
Prime Property Developers; Dubai, UAE
Responsibilities
Prime Property Developers is a real estate development company that builds commercial high rises and a few residential areas in Dubai.
Clear construction site of debris and trees using various heavy machineries such as wheeled carriers, tree shears, and deck mowers.
Receive and inspect deliveries of construction materials on site.
Transfer various construction materials such as logs, cement, steel girdles, and heavy mixes with the Forklift.
Oversee the repair and maintenance of the heavy equipment.
Education
High School
Talor Alderdice High School
Pittsburgh, PA
2008 to 2012
How To Write A Good Forklift Driver Resume
As a Forklift Driver, you will be operating expensive machinery and tasked to move products or raw materials of the company. Mishandling the Forklift could lead to expensive repairs and damaged products that would cost the company thousands of dollars.
A good Forklift Driver resume is one that convinces the recruiter you are 100% capable of operating heavy equipment and the company's products are in reliable hands.
Here are 3 tips on how to write a Forklift Driver resume that can lift the worries and concerns of the recruiter.
State Your Qualifications Right Away
The recruiter will look for proof of competency at the top-third section of your resume. The top-third includes the following sections:
Contact Information
Objective Statement
Strengths
Among these 3, the Objective Statement is the ideal section to disclose your qualifications. In some resumes, they replace the objective statement with a summary of qualifications and give a rundown of the certifications they acquired.
We recommend the Objective Statement because it's short and written in a conversational manner. When writing your Objective Statement, lead-off with your qualifications.
For example:
Forklift Driver with 7 years of work experience in the manufacturing industry and OSHA certified under the Convergence Training Company is interested in working for Glendale Warehousing and Logistics Services. I am confident in my abilities as a Forklift Driver and I can assure you that the items in your warehouse will be safely transported without issue.
Use the Combination Format
Many job seekers use the reverse-chronological format to shine the spotlight on their work experience. While this is correct, the combination format may be more effective because it can also highlight your acquired skills and advanced training.
With the combination format, the information in the work experience and education sections are presented in reverse-chronological order. However, information about your knowledge and technical skills are presented earlier.
For example, if you completed advanced courses in Forklift and heavy machinery operations or attended seminars, these details will be placed ahead of work experience on your resume.
The idea is to let the recruiter know you have extensive knowledge of forklift operations – perhaps even more than the rest of the applicants.
This is the standard arrangement of sections for the combination format:
Contact Information
Objective Statement
Strengths
Certifications/Licenses
Seminars Attended
Work Experience
Education
Include a Balance Between Hard Skills and Soft Skills
To become a valuable Forklift Driver, it's not enough to have the right hard skills. This job can be very demanding and stressful. Are you someone that the supervisor or project engineer works with? Or are you someone who cannot take instruction and give everyone a hard time?
Recruiters pay attention to the soft skills of the applicant. Soft skills refer to your personality attributes that may influence your performance or behavior on site.
The work experience section is the ideal section to share your soft skills with the recruiter. Don't just focus on the technical aspects of the job. Give examples of how you approached your tasks as a Forklift Driver. A good idea would be to cite examples of how you resolved problems or situations that came up during work.
Forklift Driver Skills List
It's not enough to know how to drive a Forklift. Otherwise, the position wouldn't be scrutinized by OSHA – Occupational Safety and Health Administration. The Human Resources Department of the company you're applying for will have their list of Forklift Driver skills that should be on your resume.
First, let's talk about the technical or Hard Skills needed to become a Forklift Driver.
Education – You don't have to be a college degree holder to become a Forklift Driver. A high school diploma or GED score will suffice. What's important is that you have good comprehension and at least Grade 8-level Math skills to help you calculate weight loads.
Certification – The employer will ask for proof that you completed formal training in Forklift or heavy machinery operation from a company with a program that conforms with OSHA's guidelines.
Licenses – In some states, certification is not enough. You will be asked to undergo comprehensive training, pass its exams, and become licensed as a professional Forklift Driver.
Specialized Training – Not all forklifts are the same. Check the job ad and read the work description carefully. The type of Forklift that you will use should be indicated.
Knowledge of Computers – No need to be a computer genius. Basic knowledge of running standard computer programs and the ability to learn software programs on inventory management systems will be enough.
Next, let's find out what the ideal personality attributes or soft skills are needed to become a successful Forklift Driver.
High-Level of Focus – The machine does all the heavy lifting but it's your mind that controls everything. You need a high level of focus to become good at this job. The Forklift becomes an extension of who you are. One mistake can lead to a very expensive disaster.
Effective Communication – Forklift Drivers are constantly communicating with co-workers, supervisors, and suppliers. To avoid costly mistakes, you must have the ability to listen, articulate ideas, and ensure smooth feedback.
Professionalism – You should be on your "A-Game" every day. Come to work early, run a quick inspection of the Forklift, review the scope of work for the day, and do a great job for every second that you're on the clock.
Ability to Adjust and Adapt to the Environment – As a Forklift Driver, your day can change without warning. The schedules of deliveries could change. The Warehouse Manager may implement adjustments in stocking procedures. New technologies could be adapted. You have to be ready to meet the demands of the job.
Forklift Driver Duties And Responsibilities For The Work Experience Section
The duties and responsibilities of a Forklift Driver will depend on the industry. Forklift Drivers in the power generation industry will have a different scope of work versus those who work in a warehouse.
The recruiter will focus on the work experience section because this is where he will assess your competence and qualifications for the position.
How do you come up with a work experience section that gets you the job interview?
Be as Detailed as Possible
This is a technical job. The position of Forklift Driver is still considered blue-collar but it doesn't mean you submit a resume that reads as it came off the assembly line.
If you worked with 2 employers, differentiate the job descriptions by giving intricate details that define one job from the other.
Cover All Aspects of the Job
A Forklift Driver doesn't just drive a Forklift. He also has other tasks related to the job of an operator or heavy machinery.
In the work experience section, cover all aspects of the job to show the recruiter that you're ready to go to work.
Here's an example:
Perform an inspection of the Forklift on a daily basis.
Conduct troubleshooting and repairs if necessary.
Run a complete list or pre-operating functions before operating the Forklift.
Report all faulty equipment that can only be fixed by the service and repair contractor.
Load and unload all crates from the warehouse.
Transport and re-locate crates in their designated locations.
Safely and securely pack and transport all products in crates.
Weigh all products and input the numbers accurately on their respective product labels.
Maintain a clean, safe, and secure environment at all times.
Review production and delivery schedules.
Don't Include Irrelevant Work Experience
If you previously worked as a mailman or aquarium cleaner before you became a Forklift Driver, there is no need to include these types of information in your work experience section.
Irrelevant work experience will only make the job of the recruiter more tedious and lengthen your resume unnecessarily.
Use the Right Verbs
Use the right verbs to make your work experience section read more relevant to the position of Forklift Driver.
Here's a list of the best verbs for your Forklift Driver work experience section:
Transport
Review
Report
Transfer
Deliver
Sort
Pack
Organize
Clean
Load
Unload
Receive
Maintain
Study
Prepare
Identify
Perform
Conduct
Weigh
Entry Level Forklift Driver Resume
Can you get the job if you have an entry-level Forklift Driver resume? Yes! Experience might be a key qualification but there are employers who are open to the idea of hiring rookie Forklift Drivers.
Follow our 3 simple tips to help your entry-level resume get noticed by the recruiter right away.
Use the Functional Format – The functional format follows the same arrangement as the Combination format. The difference is that your work experience section will not be extensive or comprehensive enough.

With the functional, highlight the formal training you received including certifications and licenses required to qualify as a Forklift Driver.

Include On-The-Job and Volunteer Work – Did you participate in OJT programs at warehouses or manufacturing facilities? Did you work in a friend's or family member's company as a Forklift Driver in the capacity of a volunteer?

These may not be paid formal work experiences but nonetheless these experiences gave you the opportunity to put theory into practice. Include them as part of your work experience.

Choose the Right Jobs – To improve your chances of getting hired, choose the job ads that explicitly state they are looking for entry-level applicants or those without work experience.

Perhaps these are small companies that have a tighter budget or are businesses that want to develop rookies into experienced Forklift Drivers.

If the calls or email responses don't come in right away, don't be discouraged. Keep networking and applying to job ads that fit your current level of skills and abilities.
We are sorry that this post was not useful for you!
Let us improve this post!
Tell us how we can improve this post?