Welder Resume Sample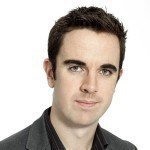 Edward G. Davis
Address:   345 Dorris Ave., Fresno, CA
Phone: (855) 906 789
Email: [email protected]
Current Job:   Structural Welder, Blue Dot Construction Company
---
Objective
A precise Certified Welder with 6+ years of experience and a Commercial Diving Certificate, seeks an opportunity to join your company as Underwater Welder. Willing to take an overseas assignment.
---
Skills
Associate Degree in Welding Technology

AWS Certified Welder

Certified Underwater Welder

Certified Commercial Diver

Adept at different welding techniques including SMAW, MIG, FCAW, and TIG

Proficient in interpreting blueprints

Skilled troubleshooter

Meticulous and patient

Member of American Welding Society since 2016

Proficient in SmartDraw, MITCalc-Welded Connections, and Weldshop software.
Additional Skills:
Underwater Welding Certificate obtained from CDA Technical Institute, 2017


Commercial Diving Certificate obtained from CDA Technical Institute, 2016

Welder Certificate obtained from American Welding Society, 2016
---
Work Experience
Welder, 2015 to 2016
Blue Dot Construction Company, Fresno, CA
Duties and Responsibilities
Analyzes blueprints, sketches and product specs to determine the correct welding techniques and work sequences.

Marks dimensions and reference lines on materials.

Operates fabricating machines including shears, presses, forming rolls and routers

Mounts assemblies in a supportive framework based on blueprints

Secures parts for welding using bolts, tack welds or clamps.

Performs quality control tests on completed welds
Welder, 2016-2017
AMEX Industrial Corp., Bakersfield, CA
Duties and Responsibilities
Performed routine service, maintenance, and repair of tools and equipment.

Examined and measured welded pieces to ensure they conform to specifications.

Controlled dimensional requirements by clamping workpieces and assembling jigs and fixtures.

Operated bending, twisting, shear and punch press machines.

Planned layout, assembly and welding methods based on schematics, blueprints, and specifications.
Welder, 2017-2015
JC Welding Inc., Fresno, CA
Duties and Responsibilities
Repaired defective welds by dismantling, straightening, reshaping and reassembling parts.

Reduced costs of repair by endeavoring to salvage as many parts as possible.

Welded metal parts in flat, horizontal, vertical and overhead positions.

Removed and repaired defective welds using air arc and grinder to upgrade quality.
---
Education
CDA Technical Institute
Underwater Welding Program
Jacksonville, FL, 2016
Fresno City College
Associate Degree in Welding Technology
Fresno, CA,
2017-2016; GPA 3.7
High School:
San Joaquin High School
Fresno, CA, 2017-2016
High School Diploma; GPA 3.8
---
Personal information
Single
Date of Birth: 5/4/1988
Hobbies include swimming and rock climbing
Welder Resume Skills List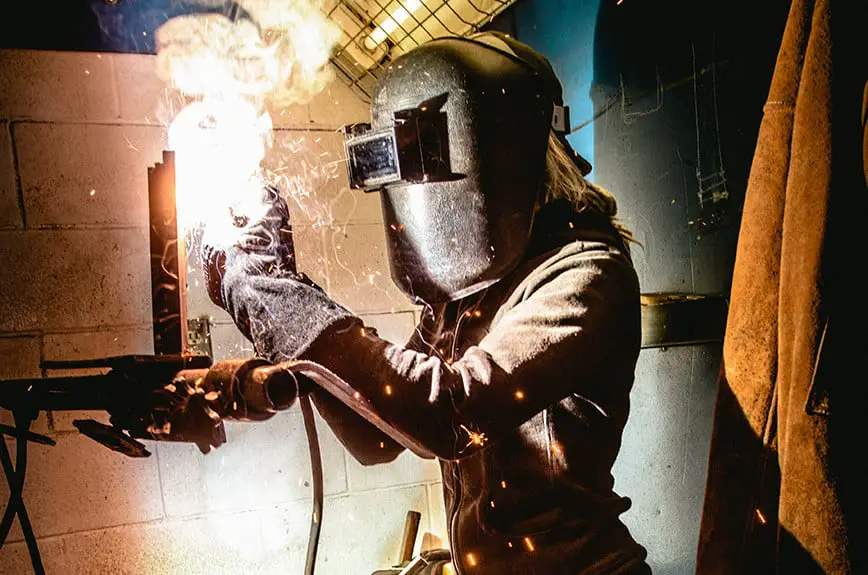 Companies are looking for skilled welders and you need to convince the prospective employer that you are capable of getting the job done. When you write your resume, make sure that the following skills sections will not be lacking in relevant information.  
List your key credentials on the Skills section in grab the recruiter's attention then pound out the details in the skills section. Remember to back up your skills with hands-on experience.  
Educational Attainment. 

As a technical vocation, you don't need a college degree to become a Welder. However, you must undergo specialized training to open up more career opportunities. Welding has many applications. You can be a welder in the manufacturing or construction industry. You can be a sea-based welder. You can be a welder who can operate handheld or large scale welding machines. There are technical schools that offer different programs. You can find community colleges that offer welding or related courses as an Associate Degree. Find out where you want to specialize and gain proficiency. If you have these qualifications, indicate your formal training in the Skills section and provide more details in the educational attainment section.
Certification

.

 

Enumerate the training programs and list your certifications to validate your expertise. There are more opportunities for work when you are certified. Companies regularly provide employees refresher courses and seminars on new but related competencies. Include an additional certification that you earned from your previous employers. It is more enticing for companies to hire well-trained employees because it lowers their cost of training.

Additional Skills. 

Employers have specific job requirements, however, there are skills that can come in handy at work and improve your performance. In our Welder sample resume, Edward indicated his proficiency in SmartDraw, MITCalc-Welded Connections, and WeldShop software. As industries become more technology- intensive, his knowledge of these work-specific programs will definitely earn him more points from the Hiring Manager.

Administrative Skills. 

Welders do not only deal with metal sheets and soldering tools.  You have to be good in math and science for accurate interpretation of blueprints, templates creation, and measurements of welding parts. You might be asked to create and submit reports or write manuals and guidelines. Welders must also be good in problem-solving, planning and organization. Match the required skills of the employer and incorporate your administrative skills in your work experience.

People Skills. 

Although Welders have little interaction time with colleagues, they still need people skills in order to perform efficiently.  You need to be a good trouble-shooter, patient, meticulous, creative and reliable.  
If you're good, the company may ask you to start training people. That is always a welcome sign. It is a strong indication that the company may want you to become a core member of their team.  
Welder Resume Objective
The resume objective is one of the key areas because the recruiter will surely go through it before he or she finds your sections on work experience, education, and skills.
How you write your welder resume objective is important because this is where you introduce yourself and at the same information, the company that you have the qualifications stated in the job post. Human Resource professionals scan resumes by looking for specific keywords. And those stated qualifications are keywords. Remember that this is the first entry in your resume so be bold and use it to gain momentum.
Take a look at the objective stated in our welder's resume. Edward wrote:
"A precise Certified Welder with 6+ years of experience and a Commercial Diving Certificate, seeks an opportunity to join your company as Underwater Welder. Willing to take the overseas assignment."  
Trust us, the Hiring Manager will not let go of Edward's resume after reading his objective.  It is strong, confident and inviting.  He presented his top 3 credentials – Precise, Welder Certification and Commercial Diving Certificate, which creates a good first impression.  It makes him a potential candidate right off the bat.
If the company does offshore projects, the mention of overseas assignment could seal the deal. Welders are in demand worldwide. Shipping companies regularly look for qualified welders to work for their foreign principals six months out of the year.
However, remember to keep your objective statement brief and concise.  Your goal here is to grab attention and compel the company to want to get to know you. Your Welder resume objective can fast-track your chances for the all-important interview.
Welder Resume Format
Most welding jobs are contractual. The usual arrangement would be to hire you for a specific period usually covering the duration of the project. Thus the ideal welder resume format is one that would allow you to soften the impact of having gaps in your work experience.
Welding is also a job that demands high-level skill. Companies rely on welders to comply with the completion schedule outlined by the Project Manager. Delays could mean additional costs in terms of out-of-pocket expenses or foregone revenue. Having the right training and certifications are a big plus to get your resume on top of the list.
Given these 2 factors: the contractual nature of the job and the demand for highly-skilled candidates, the ideal resume format for a welder would be the functional type.
Using the functional format, your resume should be structured as follows:
Personal/ Contact Information

Objective

Skills

Skills/ Qualifications

Education

Work Experience

Personal Interest
With the functional format, you can bring attention right away to your strengths, skills and other relevant qualifications. Once the person reviewing your resume sees that you have the skills needed for the job, it would be easier to piece together the gaps in your work history.
Entry Level Welder Resume
The first rule for entry-level welders is "never bite more than you can chew." It's great to be confident about your skills but unless you have had an extensive practical application of welding techniques, look for jobs that you are confident of handling. The functional format can downplay your lack of work experience but not hide it. But if you play it right, it may not matter to the recruiting manager.
Hit them where it will get their attention: the Resume Objective! Start out with the qualifications that are in line with what they need then shift to the all-important soft skills. State that you are "determined", "willing to put in long hours" and "undaunted and ready to take on the projects nobody wants."
If you have sporadic work experience, you can cover it up by simply not indicating the inclusive months.
Welders Resume Writing Tips
Welding encompasses many industries. You can be an underwater welder for offshore oil rigs, a structural welder for construction, operator of automated welding machines in car manufacturing or elite welder in outer space.
There is a high demand for skilled welders, but competition can be tough. Companies will trust their projects only with steady, trustworthy hands. Whether you are applying for the first time or seeking career advancement, your resume is the key that will open this door of opportunity. Optimize your application by following our sample Welder resume and formatting tips.
Two important qualities that a skilled welder should have are precision and attention to detail. The most experienced Human Resource managers can tell if you have these qualities based on how you write and structure your resume.
The first thing you have to keep in mind when writing your resume is to customize it according to the requirements of the job post. Hiring managers already know what they have to look for. If you have these skills and qualifications, make the recruiter's job easier by putting them front and center in your resume.
When coming across a job post that interests you, take note of the important details. Review your qualifications and highlight the ones that correspond to the stated skill requirements and preferences. Emphasizing these details in your resume will help you stay ahead of the competition.
The job of a Welder is quite technical. Don't hesitate to go into detail with your previous scope of responsibilities. You have to be thorough with your work experience.
Break down the specifics of your duties and responsibilities. List down the types of welding equipment you used. This gives the recruiter an idea of your level of proficiency.
We are sorry that this post was not useful for you!
Let us improve this post!
Tell us how we can improve this post?