Architect Resume Sample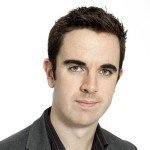 Wilson R. Hume
Address:   7941 Trout Avenue, Forest Park, Portland, OR
Phone: (503) 452 7812
Email: [email protected]
Current Job:   Commercial Architect; Uniworld Property Developers; Portland, OR
---
Objective
Professionally licensed Architect with a Master's degree in Architecture and more than 10 years experience designing commercial buildings, offices and residential homes seek to transition to public infrastructure architecture. I am a certified expert in AutoCAD, AutoDCR, Bridge Designer and Vertex BD Architectural. Problem-solving and critical thinking are my 2 strongest qualities which are highly important when looking for solutions that benefit the general public.
---
Skills
Professionally licensed Architect.

Master's Degree in Architecture

Certified; AutoCAD

Certified; AutoDCR

Certified; Bridge Designer

Certified; Vertex BD Architectural

10+ years experience

Problem solver

Critical thinker

Highly creative

Great Listener

Effective Communicator
---
Work Experience
Commercial Architect; 2019 – Present
Uniworld Property Developers; Portland, OR
Duties and Duties and Responsibilities
Functions as the lead Architect for public commercial projects from early concept and throughout the design development process.
Oversees preparation of design drawings specific to the instructions outlined in the construction documents.
Designs and documents for both commercial and industrial construction projects.
Presides over group's preliminary meeting with clients to determine their needs and wants.
Conducts preliminary research and architectural studies for new public infrastructure projects.
Enacts changes in plans and design drawing under close consultation with a client, government agencies, suppliers, and contractors.
Consults regularly with a client on budget adjustment or realignment.
Commercial Architect 2015-2019
Blakely and Associates Architectural Group; Portland, OR.
Duties and Duties and Responsibilities
Tasked as the primary Architect for the firm's development projects in Salem Port Town, Oregon from 2014 to 2015.
Designed the Main Administration Office, Port Town Outlet Center, Beer Grills Extreme Dining Experience, Adventure Town and the Salem Museum of Local History.
Represented the firm when working with local government agencies and offices.
Organized all government secured licenses, permits, and contracts.
Scheduled meeting with prospective clients for the firm and handled the preliminary interview and screening procedures.
Prepared all design drawings for firm's priority projects.
Residential Architect 2011 – 2015
T.C. Carpio Design and Associates; Portland, OR.
Duties and Duties and Responsibilities
Designated as the Lead Architect for the firm's residential development projects in Eugene, Oregon. These projects were Fairmont Green Acres, Summit Sky Town, and The Grand Terrace Villas.
Prepared all design drawings; inspected and approved all construction materials.
Conducted inspections with city government engineers.
Worked on site with contractors, construction team, engineers and various suppliers.
Ensured correct permits, licenses, and deposits were paid and secured.
Reviewed and tasked to pre-approve all submitted engineering, electrical and mechanical works.
---
Education
Master's:
Master's Degree in Architecture
George Fox University
Portland, OR
2007-2011, GPA 3.61
College:
Bachelor Degree; Architecture
George Fox University
Portland, OR
2003 – 2007, GPA 3.68
High School:
David Douglas High School
Portland, OR
1999 – 2003; GPA 3.6
Certifications:
Professionally licensed Architect.
Certified; AutoCAD
Certified; AutoDCR
Certified; Bridge Designer
Certified; Vertex BD Architectural
---
Architect Resume Skills List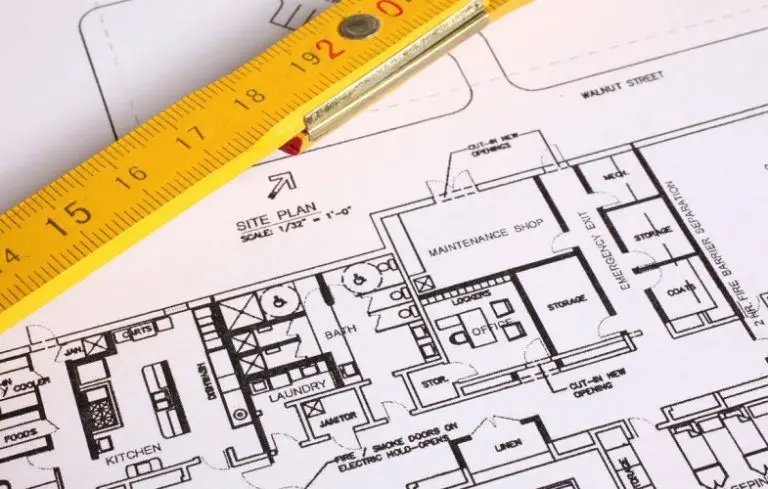 Many people are afraid of taking up architecture because they think you have to be a wizard at Math or a Van Gogh in the art to succeed. While you should be good in both, you don't have to be genius or a prodigy. Your Architect skills list should include the usual set of competencies but the most important one is something you develop throughout your entire life: Problem Solving.
Architects should know how to calculate square footages but not structural load balances. That is the engineer's job. Architects don't draw in the traditional sense. Instead, they express their ideas through sketches. Besides, there are software programs that can do 3D rendering.
But Architects are hired to solve problems. They have to build a structure that meets a specific function. How will you put all the component parts together? And of course, it must fit the budget.
That is why Architects spend nearly a lifetime of learning. Not only do courses take 4 or 5 years but there are various programs you have to undertake and a licensing exam to hurdle. Here are skills architects can put on their resume:
Education

If you want to be an Architect, take up architecture in college. But if you want to be well-equipped to handle the biggest projects, you should include a Master's Degree.
Certifications

You cannot practice as an Architect. You must take the licensing exam and pass. Otherwise, you could have a career as a draftsman.
Internship

ProgramsThere are some firms that will require an internship before hiring you full-time. If they don't offer in-house programs, look for another company that does.
Computer Literacy

You should be familiar with standard software programs that are used in architecture such as AutoCAD, CorelDraw, and AutoDCR.
Local Government Laws

Putting up buildings and houses require permits and procedures for securing these documents and licenses can vary state-to-state. You should know the process flow chart, the correct contact people, and the required fees.
Soft Skills

In addition to being a good problem solver, you must also be creative in visualizing ideas and an effective communicator so you can articulate your vision to your co-workers with great success. You should also be a good listener so you can accurately incorporate the needs and wants of your client into your design.
All of these skills are clearly identified in our Architect sample resume.
Architect Resume Objective
In a profession which pays out between $85,000 to $90,000 annually, you can be sure to compete with a good number of architects. If you get promoted to become a lead or senior architect or partner you can be included in the firm's profit-sharing program. You should use your resume objective to create distance from the competition.
In the resume objective for Architect Wilson R. Hume, in our sample, he started out by confirming his professional licensure and stating that he has a Master's degree in Architecture. These two pieces of information automatically remove all doubt on Hume's technical and fundamental qualification.
He then leverages on his more than 10 years experience and identifies the types of projects he has handled. Hume makes sure he differentiates each project and starts out with commercial buildings before moving down to public infrastructure. Why? Because that is the job he is applying for.
Hume wants to work in an architectural firm that handles public infrastructure projects such as bridges, roadways, and buildings. You can see that he listed a wide range of graphic design and architecture software that he is familiar with.
He closes out his objective statement by identifying his strongest attributes as problem-solving and critical thinking both of which are integral in Architecture.
If your resume functions like marketing copy, the objective is your sales pitch. Give it a lot of thought and make it effective. It may be enough to convince the Hiring Manager to proceed further with your resume.
Architect Resume Format
The reverse-chronological is the best way to set up your Architect resume format. Just like a well-designed building, it maximizes the functions of the resume, presents a good, efficient structure and is the favored format for many hiring managers.
In our sample, Architect Wilson Hume's resume was arranged the following way:
Contact Information
Objective Statement
Skills
Work Experience
Education
Certifications
Personal Information
The reverse chronological format allows you to come up with a smooth and efficient way to tell a story. The objective statement acts as your introduction to the potential employer. It summarizes your various selling points: qualifications, hard skills, soft skills and states your purpose for applying for the job.
Your work experience lends substance to your objective statement and Skills by providing both qualitative and quantitative examples of your skills and achievements.
Finally, by having education and certifications at the tail- end, you give the person reading your resume something to think about: That you are well qualified for the job!
Entry Level Architect Resume
If you're looking to break through the industry, lack of experience may make it difficult to land a job but not impossible. Assuming you have complied with all the requirements: Bachelor degree in Architecture, professionally licensed Architect and possibly even a Master's Degree, you will be in good shape!
But if your experience is quite limited, choose the functional format for your entry level Architect resume. It focuses on skills and accomplishments which may draw attention away from lack of tenure.
Assuming Wilson is just starting his career, his Architect resume would be formatted as follows:
Contact Information
Objective Statement
Skills
Education
Certification
Work Experience
Personal Information
If you've done apprenticeship or internship work and even freelance architectural work, include these as part of your work experience.
Architect Resume Writing Tips
Approach your resume as if you were solving an architectural problem. Your purpose is to win the job opening and your problem is how to present your resume in the best and most effective way possible. As you can see from our sample resume of an Architect, the solution can found by following these tips:
Lead off with your qualifications in your objective statement. This means your professional license, college course, and Master's degree if available.
Highlight your certifications in related areas of study such as in graphic design software programs.
Go into detail in your scope of responsibilities and include facts and figures when applicable.
Don't forget to mention your key soft skills.
Use the reverse chronological format for better organization.
Lastly, don't be concerned so much about the length. Chances are the person reviewing your resume has a background in architecture or a related field. Focus more on the relevance of the content on your resume.
We are sorry that this post was not useful for you!
Let us improve this post!
Tell us how we can improve this post?