Pipefitter Resume Sample
Sandra K. Langley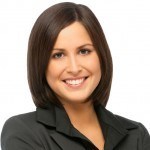 Address: 4741 Dutton Drive, Lafayette, LA
Phone: (337) 978 4574
Email: [email protected]
Current Job: Pipefitter; Petrolco, Lafayette, PA
Objective Statement
Certified Pipefitter with more than 2 years of work experience including 1 year in Saudi Arabia seeks to become a Pipefitter for Landville Oil Company.
Strengths/Special Skills
Certified Pipefitter – New Orleans Pipe Trades Institute
International experience
Knowledgeable with computers
Experienced handling various types of power tools including welder's gauge, fitter's grips, pipe wraps, and magnetic centering heads.
Work Experience
Pipefitter – 2019 to Present
Petrolco; Lafayette, LA
Responsibilities:
Survey the project area.
Remove all debris and obstructions.
Review the piping layout plan.
Perform a theoretical study on the proposed system; identify potential problem areas.
Study the blueprints of the piping layout.
Review the calculations for the pipes and the estimated levels of pressure.
Inspect the pipes that were procured for the project.
Set aside the pipes that have to be fixed or remeasured.
Recommend repairs, revisions, and improvements to the blueprints.
Maintain the top performance of the piping system.
Pipefitter – 2018 to 2019
SEMCO; The Kingdom of Saudi Arabia
Responsibilities
Fabricate pipes for the piping system.
Run pressure tests on the fabricated pipes.
Review piping layout blueprints.
Collaborate with the site engineers to run tests on the hydraulic system.
Perform daily maintenance checks on the piping system.
Assist in the welding, assembling, and lubrication of pipes.
Handle various tools such as the pneumatic drill and power saw.
Review measurements and estimates of pressure levels.
Education
High School
Comeaux High School
Lafayette, LA
2000 to 2004
How To Write A Good Pipefitter Resume
A good Pipefitter resume is one that puts to rest your qualifications for the job from the get-go. It must be well-organized and easy to understand because recruiters don't spend too much time on a resume. Here are tips on how to turn your Pipefitter resume from so-so to outstanding.
Organize Your Qualifications
Review the job ad and take note of the specific qualifications for a Pipefitter. The scope of work of a Pipefitter will vary from industry-to-industry. The company will summarize the requirements needed for the position.
Types of equipment to handle.
Types of power tools to use in the job.
Required certifications, if any.
Software programs needed to prepare reports or store data.
Professional licenses; driving, handling of heavy machinery.
Minimum years of work experience.
Which of the qualifications do you have? You can summarize these qualifications in the objective statement. For professional licenses, you can indicate them as early as the Contact Information section.
Use the Combination Format
The combination format combines the best features of the reverse-chronological and functional format. Why is this ideal for the Pipefitter resume?
The reverse-chronological which presents your work experience from most current to earliest makes it easy for the recruiter to assess your present level of qualifications.
The functional format summarizes all of your relevant hard skills and other strong points and positions them in areas on your resume where they can be immediately seen by the recruiter.
With the combination format, the sections of your resume will be arranged this way:
Contact Information
Objective Statement/Career Objective
Strengths
Certifications
Licenses, if any
Training Programs/ Relevant Courses Undertaken
Education
Work Experience
Give Detailed Job Descriptions
The work of a Pipefitter is very precise. Other than ensuring that the pipes can handle the pressure of gasses, air, and water, you will have to manipulate metal to conform to guidelines and industry standards.
The recruiter would want to be assured that you know the duties and responsibilities of a Pipefitter like the back of your hand. The best way to do this is to give detailed job descriptions in the work experience section.
Mention the tools and equipment you handled. Go through the entire step-by-step process. If applicable, include situations or problems that you were involved in and how you were able to resolve them.
Keep Your Resume Short
Unless your work experience exceeds 10 years, keep your resume down to one page.
As mentioned, a recruiter will not spend a lot of time reading your resume. He will only scan it. Make his job easier by keeping your resume short by following these tips:
Summarize key information with bullet points.
Give detailed job descriptions -yes, but keep them concise.
Write in a conversational manner.
Don't include irrelevant information such as work experience that's not related to being a Pipefitter.
Pipefitter Skills List
You can become a Pipefitter with a high school diploma or the equivalent GED score. That doesn't mean the job is easy and anyone can do it. There are specific abilities that should be in your Pipefitter skills list.
Ability to Handle Specific Tools and Equipment
Pipefitters work with tools all the time. A typical toolbox may include a welder's gauge, Pipefitter's square, fitter grips, 2-hole pin pipe fitting tool, pipe wraps, magnetic centering heads, and magnetic flange aligners.
To handle these tools like a pro, you must undergo formal training. If you did, indicate the name of the technical school you attended and specify the tools you learned.
Ability to Read Diagrams and Blueprints
Proper pipe installation requires you to read diagrams and blueprints on the area where the pipes will be fitted. You can't misread the blueprints as mistakes in this line of work can be very costly to the company.
Not only should you have the ability to read diagrams and blueprints. In some companies, they will require you to draft them.
Excellent Math Skills
Even without the benefit of college education, you will develop excellent Math skills when you study to become a Pipefitter.
Math is a very important skill because you have to be precise when calculating how much pressure piping systems can withstand. You will also have to be accurate when fabricating pipings, tubings, and other parts to make sure they fit correctly.
Knowledge of Computers
Pipefitters also work with computers on a daily basis. You should be able to understand and operate CMMS or Computer Maintenance Management Systems. The CMMS maintains a database of information regarding the company's processes.
You don't have to be an I.T expert to become effective as a Pipefitter. A good grasp of spreadsheet and word processing software is also a big plus.
Desired Soft Skills
You can have the hard or technical skills for the job but if you don't have the right attitude, you won't be able to perform consistently for the company.
"Attitude" refers to soft skills; the attributes that make one Pipefitter a "better fit" than another.
What are the most desired soft skills for a Pipefitter?
Meticulous; detail-oriented approach to the job.
Professional; comes to work on time, adheres to policies and respects everyone at work.
Excellent communication skills.
Good listener; takes and responds to instruction very well.
Ability to articulate opinions and suggestions clearly.
Ability to manage stressful situations.
Team-oriented.
Can manage deadlines and time-tables effectively.
Pipefitter Duties And Responsibilities For The Work Experience Section
The duties and responsibilities of a Pipefitter will vary depending on the nature of the project. When writing your job descriptions, make it unique to the particular work experience.
Give as much detail as possible. Your objective is to convince the reader of your Pipefitter resume that you can assume the job right away.
In addition to the job descriptions, we presented in our example of a resume for a Pipefitter, here is a summary of the duties and responsibilities that you can consider. All you have to do is expound and put in more detail.
Inspect the work area; clear debris and other forms of obstruction.
Review and study blueprints; prepare planning for the installation of piping systems.
Re-calculate the numbers on the maximum and minimum pressure levels for the pipes.
Inspect the quality and dimensions of the pipes that have been procured for the project.
Review the list of equipment to be used for installing the pipes.
Set aside the pipes that have to be re-fitted.
Conduct frequent inspections and random audits on the performance and maintenance of the piping systems.
Assemble and weld pipe components and systems.
Run functionality tests on hydraulic systems.
Inspect safety equipment that will be used by the team for the project.
Ensure a clean and safe working environment.
Strictly observe and adhere to industry standards and mandated safety regulations.
Entry Level Pipefitter Resume
There are plenty of opportunities for those with an entry-level Pipefitter resume as long as you have the skills and qualifications. You will be in competition with other entry-level Pipefitters.
Here are 3 proven tips to help you stay ahead of the competition:
Use the Functional Format
If you don't have work experience or if you do but there is an unemployment gap that exceeds 4 months, the functional format will be the ideal template for your resume.
The functional format will shift the attention of the recruiter away from your lack of work experience and toward your hard skills.
Work the Objective Statement
Imagine yourself in the interview room. The Hiring Manager asks you, "Why should we hire you?"
The objective statement or career objective statement summarizes your skills and other strengths within 3-4 sentences. This is where you "sell" your abilities – what makes you better than the other candidates?
Here are 3 tips to help you make a powerful objective statement:
Start off with the required hard skills – certifications, licenses, and knowledge of tools.
Follow up with at least 3 soft skills.
State your objective – Why do you want this job? Don't say "to make money", that's a given. All jobs pay a salary. Be honest. For example, you can say, "To start a career and hopefully work my way up in your company."
Here's an example:
"Certified Pipefitter with 7 years of work experience handling key tools in the trade such as magnetic centering heads, pipe wraps, and flange aligners. I hope to be given an opportunity to work as a Pipefitter in your company and eventually find myself in a supervisory position in a few years."
Include Informal Work Experience
Did you work as a Pipefitter as a summer job or as a volunteer? This can be included as work experience because it gave you an opportunity to practice your skills.
Include informal work experiences such as apprenticeships or On-The-Job training programs.
You might also want to consider overseas work assignments. Oil-rich countries such as the Kingdom of Saudi Arabia, Dubai, and Brunei have a lot of projects that require talented technical personnel. These companies have openings for both experienced and entry-level Pipefitters.
We are sorry that this post was not useful for you!
Let us improve this post!
Tell us how we can improve this post?