Car Salesman Resume Sample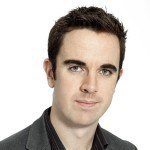 Daniel Q. Quarrie
Address:         505 N.Walker Street, Bronson, MI.
Phone:            (517) 746 3784
Email:             [email protected]
Current Job:  Bronson Quality Cars; Bronson, MI.
---
Objective
Results-driven, goal-oriented and dedicated Car Salesman with great interpersonal skills and more than 5 years experience matching customers with their dream car seeks to become part of RBC Auto Emporium's sales team. I am a proven performer; consistently hitting quotas 80% of the year.
---
Skills
5+ years experience as Car Salesman.

Proven Performer; Car Salesman of The Year in 2017, 2016, 2017.

Highly knowledgeable on different types of cars.

Interpersonal skills.

Customer service skills.

Proficient in MS Office.

Familiar with various Point-Of-Sale programs.
---
Work Experience
Car Salesman, 2016 to Present
Bronson Quality Cars; Bronson, MI.
Duties and Responsibilities
Generates new customers for company by implementing a combination of digital and traditional marketing strategies such as email campaigns for existing clientele, new model launches and promotions via social media and managing chat support channels in social media and the company website.

Assists all walk-ins; invites them for a quick discussion about their needs and wants in a vehicle, provides suggestions and advises them of monthly promo.

Develops corporate packages for companies that plan to offer car benefits for higher management and officers; reaches out to prospective B2B clients and conducts PowerPoint presentation.

Updates knowledge on automobiles by studying capabilities of current models; researches on competition and developments in the industry.

Car Salesman of The Year for Bronson in 2016 and 2017 by hitting quota 22 of the 24 months. Quota is set by the company at $25,000 per month.
Car Salesman; 2017 to 2016
Michigan Motor Sales; Bronson, MI.
Duties and Responsibilities
Qualified potential buyers by conducting research on possible personas. Research is conducted through social media, website analytics, marketing analytics and online/ offline surveys.

Designed and managed email campaign to generate more leads, create brand awareness, introduce referral system and encourage repeat sales from existing clients.

Conducts demonstration of car's specific features; schedules test drives and explains all warranties, servicing requirements and company's financing programs.

Prepares sales and other reports as required by management.

Top Seller/ Car Salesman of the Year in 2017; generated record sales of $55,000 in September 2017, hit quota 10 out of 12 months. Quota was set at $25,000 per month.
Car Salesman; 2015 to 2017
King's Court Car Dealership; Bronson, MI.
Duties and Responsibilities
Attended to walk-in customers; provides answers to inquiries and takes them to a tour of the showroom.

Responded to inquiries through chat services, inbound phone calls, social media and email.

Prepared traditional marketing collaterals for distribution: flyers, posters, brochures and business cards.

Reached out to local community groups and businesses to offer corporate/group discount packages for potential car plan programs.

Created business page in various social media platform to promote brands, launch promos, discounting programs and share usable information on popular car models.
---
Education
College:
Associate Degree – Business Administration
Glen Oaks Community College
Bronson, MI.
2015 to 2017
High School:
Bronson High School
Bronson, MI.
2017 to 2015
---
Personal information
Status: Single
Date of Birth: November 17, 1992
Hobbies include soccer, chess and reading.
Car Salesman Resume Skills List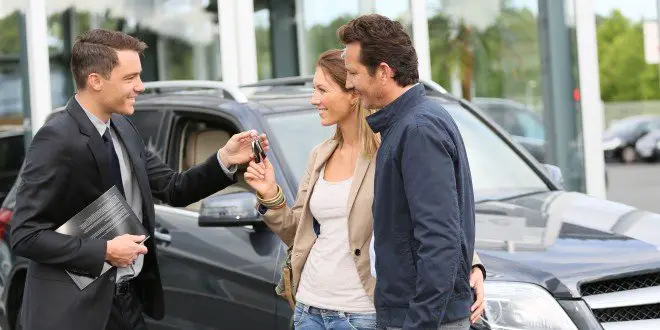 Sure a car is a necessity but it's still not an easy product to sell. For one thing, even with financing programs available, buying a car can be a drain on savings. It's not true that people are born to be great in selling. But your Car Salesman skills list must have the experience, expertise and correct attributes to be successful in this profession.
What kind of skills do you need to become an effective Car Salesman?
Education.

College will teach you the fundamentals of marketing and sales. But there people who became successful selling cars straight out of high school. It's great to know basic principles in marketing and selling products and services. But selling just like all skills takes practice. Practical, hands on experience is something you won't learn from school but in real life. The best sales people honed their craft actively marketing, promoting and selling cars to customers.

Certification.

Check with your local government if you need to be certified as a car salesman. Some states and cities do but as you have read from our sample job description for Car Salesman, the state of Michigan does not require one to be certified.However, it will improve your chances of getting hired and the probability of making a sale if you take up certification courses in skills that are transferable to the job of a car salesman. These skills include: customer service, negotiation, marketing and salesmanship.

Interpersonal Skills.

The moment you try to push the most expensive brand in the showroom, expect the customer to go straight out the door and head over to the next car dealer. Selling is all about finding a need for the product. You have to allow the prospect to share what he/she is looking for and most importantly, the purpose for acquiring a car. It's a major expense, so expect people to take their time in making a decision. In the meantime, show them you are the right person to identify the best car to meet their needs. Instead of pushing them to part ways with their hard earned money, guide them in making the right decision. 

Knowledge With Cars.

How can you sell a product if you don't know everything about it? Before you even attempt to sell one car, you must be confident in your product knowledge. A successful car salesman learns everything he/she about the car and even does additional research to make sure no question will be left unanswered.

Persistence.

In sales, people expect you to be persistent. That is how you move potential customers down the sales funnel. But being persistent is not the same as being annoying. You have to follow up with your prospects every few days or weeks to keep the interest in the car still warm. Be persistent in your efforts but don't be insistent and utilize hard sell techniques to land the sale. That will almost always never work. 
Car Salesman Resume Objective
For car dealerships, it's all about performance. What can you do for them? You have to sell cars before the model becomes obsolete or they become too old and lose value. It comes down to the key attributes that make you a good salesman. This is how we started our Car Salesman resume objective.
We identified Daniel's strongest qualities as results driven, goal oriented and dedicated because we know he can validate these traits with actual numbers. You just can't say you're results driven if you can prove it with real performance. Once the Hiring Manager gets to Daniel's work experience, he/she will see his accomplishments as a Car Salesman.
To conclude his objective statement, we added another statistic to further compel the Hiring Manager to review Daniel's work experience:
"I am a proven performer; consistently hitting quotas 80% of the year."
Car Salesman Resume Format
As we mentioned earlier, selling is a learned skill. You have to keep working at it which means experience is important. For your Car Salesman resume format use the reverse chronological.
With the reverse chronological, you start out with your latest or most recent experience. This applies to work, education and other types of training or certification programs you may have taken up.
The reason for this is because recruiters don't spend a lot of time reviewing resumes. They just scan the contents looking for keywords or specific information. The reverse chronological puts your current skills levels and accomplishments  front and center.
Entry Level Car Salesman Resume
If you have an entry level Car Salesman resume, you can still get considered for the job as long as you have transferable skills and experiences.
Does your current job involve selling?

Did your previous employer ask you to meet and negotiate with suppliers or vendors?

Are you good at making product presentations to groups of people?

Were you actively involved in selling when you were in school?

When you were working, were you also selling part-time?
Make an inventory of your skills list and see which ones are applicable to selling cars. Other than the ones mentioned in Car Salesman Skills List, you can also include customer service, communication and social media marketing.
Then use the functional format which will rearrange the sections in your resume this way:
Contact Information

Objective Statement

Skills

Educational Attainment

Certifications (if any)

Work Experience

Personal Information
Unlike the reverse chronological format, the functional will put more emphasis on your skills and other qualifications rather than work experience.
Car Salesman Resume Writing Tips
Don't just submit any resume. Submit the one that best highlights your skills and abilities. Here are a few Car Salesman resume writing tips that will show the car dealership owner you are the right person for the job:
Prove Your Accomplishments –

When it comes to sales, companies want people who can produce results. If you are a proven performer, showcase your achievements and accomplishments in your resume. Car dealers want all-star caliber sales people.

Keep Your Resume Short –

Most if not all recruiters or hiring managers will not scrutinize your resume from top-to-bottom, side-to-side. They just want to know what you can do and how you can help them generate sales. Keep your resume short; no more than 1 page and focus only on the important details.
Proofread your resume before submitting it. Make sure there are no grammatical and spelling errors. 
Last Updated on July 19, 2021 by Felix Tarcomnicu