Fashion Designer Resume Sample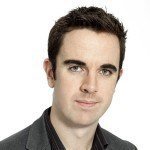 Anthony S. Rhoades
Address:            4015 Elleby Road, Atlanta, GA
Phone:              (404) 457 9632
Email:                [email protected]
Current Job:    Fashion Designer; Stark Contrasts LLC., Atlanta, GA
---
Objective
Creative, highly visual fashion professional with more than 6 years experience and who can brilliantly mix and match the technical expertise and intuition like fabric and color seeks to become the latest Fashion Designer for La Vie En Rose in New York. I believe my skills and talents blend exquisitely with the innovative concepts La Vie En Rose is known for.
---
Skills
Bachelor of Arts degree; Fashion Design, Savannah College of Art and Design.

Apprenticed for 4-time Top Designer Jean Luc Simon in 2015.

Proficient in various fashion design software: Kaledo by Lectra, Cameo v5, and PhiMatrix Professional.

Diverse skill set; designed for clothing, footwear, and accessories.

Creative talent; a great eye for color, shape, and styling.

Innovative; desires to explore the possibilities of fashion design.

Fashion-focused and driven; willing to relocate destinations and work long hours to get the job done as scheduled.
---
Work Experience
Fashion Designer, 2017 to present
Stark Contrasts LLC, Atlanta, GA
Duties and Responsibilities
Spearheads design team; creates and introduces new groundbreaking fashion designs and concepts with the intent of inspiring shock and awe.
Oversees production of all merchandise and customized clothing lines including the Stark Contrast signature series.
Works with the production team and Fashion Editor of several reputable publications such as Elle, Vogue, and Glamour during the fashion shoot.
Company designated consultant and representative to clients, fashion and trendsetting publications.
Manages company blog page.
Presides over meetings with clients, events and fashion show organizers as well as established influencers in the industry.
Fashion Designer, 2015-2017
Atlanta Lady Design Statements, Atlanta, GA
Duties and Responsibilities
Produced design concepts for Atlanta Lady's signature series and off-the-rack clothing lines.
Designed footwear for Atlanta Lady's Athleisure and High Society shoe collections.
Designated as Project Manager for several of the company's high profile ventures such as "Fashionista Week", "Atlanta Lady Spring Collection" and "Summer Fashion Festival".
Tasked with qualifying, evaluating and selecting a choice of fabric from various suppliers.
Designated to collaborate with local clothing, fashion and accessory designers for Atlanta Lady's Celebrate Talent collection.
Fashion Designer; 2014-2015
Tres Chic Fashions; Atlanta, GA
Duties and Responsibilities
Sketched designs for Tres Chic by hand or through Computer Aided Design software.
Assisted Tres Chic during on-location fashion shoots.
Worked with the design team for off-the-rack collection.
Sourced and qualified fabric suppliers for Tres Chic.
Oversaw quality assurance on all designs prior to final production.
Education:
College
Bachelor of Arts in Fashion Design
Savannah College of Art and Design
Atlanta, GA
2015-2016; GPA 3.7
High School
Mays High School
Atlanta, GA
2017-2015; GPA 3.54
---
Personal information
Status: Single
Date of Birth: 29 July 1989
Hobbies include Pilates, painting, poetry
Fashion Designer Duties And Responsibilities
Fashion designers are hired by apparel manufacturing companies, fashion retailers, film production companies, theater groups, and fashion design agencies. The duties and responsibilities summarized in your work experience section should match the needs of the client and the demands of the job.
Let's assume the following job post caught your eye:
Marciano House of Style and Fashion
For Immediate Hiring
In-House Fashion Designer
Duties and Responsibilities
 Conceptualizes and Develops Designs
 Collaborates with Design Team
 Maintains Relationships with Company Value Chain
 Designs Fashion Accessories for Mass Distribution to Retail Chain
 Works with Marketing Team to Develop Promotional Strategies
How would you come up with a Fashion Designer work experience section that will capture the fancy of the Hiring Manager?
First, you have to evaluate your own skill levels. If you were attracted to the job post, surely you must be confident enough in your abilities to want to apply for it. Therefore, you must have the experience and expertise that will qualify you for the job.
If so, list down the duties and responsibilities that you handled from your previous employment and find out which ones are relevant to the company's job description.
Second, go into detail when writing your job descriptions. If possible, break down the processes into a step-by-step format in order to convince the Hiring Manager that you know the job very well.
It would also be to your advantage to give a brief description of your previous or current employer. By describing your employer, it shows a good level of understanding of what the company does and an interest in the business side of the being a Fashion Designer.
Third, open up your job descriptions but don't be redundant. In other words, don't repeat the same responsibility every time. Try to differentiate what you did for your previous employers.
By applying these 3 simple rules, you can come up with an effective Fashion Designer work experience section that will get you the job interview:
In-House Fashion Designer; 15 March 2015 to 14 March 2018
Bakhari Fashion Statement; Los Angeles, CA
Bakhari is a fashion design agency owned by Aman Bakhari, one of the leading fashion designers from Mumbai. Bakhari has successfully introduced a trend that combines traditional Indian clothing such as the kurti with modern fashion apparel.
Developed and manifested ideas into designs with the use of handmade drawings or Computer-Aided Design (CAD).
Studied and analyzed design from the technical perspective; the process involved the choice of materials, design patterns, and other specifications.
Collaborated and consulted with the in-house design team to finalize types of materials, suppliers, and production timetable.
Established strong and trusting relationships with suppliers, third-party designers, buyers, production teams, and customers to come up with pricing strategies that guarantee affordability without compromising quality and the brand value proposition.
The above job description directly responds to the list of responsibilities outlined in the company's job post. It shows that the candidate has the knowledge and experience to meet expectations for the position of in-house Fashion Designer.
Lastly, the detailed job description particularly on what the company does presents proof that the candidate fully understands the nature of his job and what he is expected to do.
Fashion Designer Resume Skills List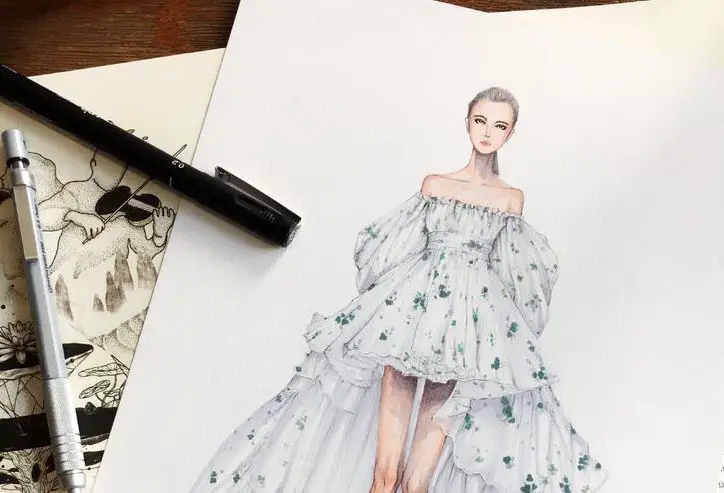 If you watch the reality show "Project Runway", you'll have a good idea of what you need to include in your Fashion Designer skills list. Many people dream of becoming a Fashion Designer but only a few actually succeed because this is a profession that demands a good mix of hard and soft skills.
Education.

A college or associate degree in Fashion Design will surely help build an appreciation of history, theory, and technique. You will have a better fundamental understanding of key design elements such as color, texture, and fabric. But it is not a prerequisite for success. Iconic designers like Karl Lagerfeld, Coco Chanel, Cristobal Balenciaga and Michael Kors dropped out of school but had highly successful careers. However, if you have the opportunity to learn from a respectable and reputable fashion institute, take it. Having a degree or certification will put you ahead of those who did not have formal training.


Sketching Skills.

Contrary to popular belief, fashion designers did not start out as artists. A good number of them never took formal art lessons. What they do is sketch. Fashion designers have the ability to transpose their concepts onto paper. These start out as rough drafts that eventually fill out as the designer adds more detail.


Creativity.

To the untrained eye, the fashion styles showcased on events such as Victoria's Secret Fashion Show or Henrik Vibskov's events are wild, crazy and purely for entertainment. "No one in his or her right mind would wear that." But to become a fashion genius you must be out of your mind; that has the ability to extend creativity beyond borders. Creativity in fashion is regarded as proof of genius.


Excellent Interpersonal Skills.

Some designers such as Balenciaga, Ma Ke, and Rei Kawakubo are considered reclusive but they are excellent collaborators. In fashion, you often have to work with other designers and style icons to come up with interesting new concepts and styles. Having excellent interpersonal skills will make the collaborative effort go smoother. In our fashion design resume, you can see that Anthony cited several instances where he collaborated with a team or with other people.


Business Acumen.

Just like other businesses, you must be well versed in all aspects of running an enterprise. Creativity is great. Innovation is wonderful. But if you cannot handle the financial side of funding your ideas into a reality, you might end up bankrupt.


Computer Literacy.

Nothing beats putting ideas on paper using a pen. But to make the job move faster and more efficiently, you should know how to use computer-aided design software like Cameo v5 and PhiMatrix Professional.
Fashion Designer Resume Objective
When applying for a job at a fashion retailer, often it would be the owner or the lead designer who will review your resume. Use the objective statement to tease the reader about your ability to create.
For the objective statement in our fashion design resume sample, Anthony showcased his colorful and witty personality with this line:
"Creative, highly visual fashion professional with more than 6 years experience and who can brilliantly mix and match the technical expertise and intuition like fabric and color…"
In a resume, the objective statement is your way of formally introducing yourself to the potential employer. Make sure he or she will never forget you. In fashion, the best designers are those with the most memorable and colorful personalities. It is the ideal section to let your true personality shine through.
Fashion Designer Resume Format
If you have a good deal of experience and formal education in fashion, the reverse chronological format is the best choice for a fashion designer resume.
The sections would then be arranged like so:
Contact Information
Objective Statement
Skills
Work Experience
Education
Personal Information
In this setup, we are able to organize the skills in a way that gives the person reading the resume a better appreciation of your work experience. The reverse chronological is also easier to follow.
Entry Level Fashion Designer Resume
However, if you don't have much experience or it is sporadic at best, a functional resume format is recommended to use.
The functional format would follow this pattern:
Contact Information
Objective Statement
Skills
Education
Work Experience
Personal Information
The purpose of the functional format is to place more focus on your stronger qualities such as skills, pieces of training, certifications and formal education. This may encourage the business owner or lead fashion designer to at least consider you for an opportunity.
Fashion Designer Resume Writing Tips
The fashion industry is known to be cutthroat. Success is more than about having talent and the right tools. It is also about having the "right stuff". You should be ready to compete at the highest level and willing to push the boundaries of creative expression.
This is an industry which has more designers than job openings. If you can't catch a break, make one for yourself.
Work as an apprentice for a renowned designer.
Design and create clothes for your friends.
Volunteer your skills to small startup fashion retail businesses to get a start.
Create a portfolio with the fashion designs that you have made and attach this to your resume. Better still, put up a personal website and feature your designs in an "My Design Portfolio" web page.
We are sorry that this post was not useful for you!
Let us improve this post!
Tell us how we can improve this post?