Logistics Resume Sample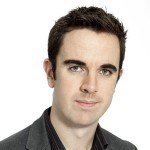 Jordan G. Jackson
Address:         882 Highway 17, Glendive, Bloomfield, MT.
Phone:            (406) 997 6475
Email:             [email protected]
Current Job:  Logistics Coordinator; Pacific Connection Logistics Solutions, Bloomfield, MT.
---
Objective
Logistics Coordinator with more than 6 years experience seeks to become the new Logistics Manager for Trans-Logistics International. I am proficient in ePROMIS, LogiNextMile and Excalibur WMS logistics software. I have a valid Import-Export trade certificate and over the years have exhibited valuable communication, coordination, critical thinking and customer service skills.
---
Skills
6 years experience as Logistics Coordinator.

Valid Import-Export trade certificate.

Associate Degree – International Business.

Proficient with various logistics software: ePROMIS, LogiNextMile and Excalibur WMS.

Excellent communication skills.

Experienced in customer service.

Critical thinker.

Highly organized.
---
Work Experience
Logistics Coordinator, 2015 to Present
Pacific Connection Logistics Solutions, Bloomfield, MT.
Duties and Responsibilities
Advises Project Management group about correct shipping materials and required documentation and coordinates special arrangements with couriers.

Conducts research by collating relevant data from Project Management on contents, site lists during the protocol design process then calculates shipping quantities over the expected life of the study.

Oversees preparation of commercial invoices, letters of instruction and letters to other organizations and agencies involved in the successful transportation of packages including airport police.

Ensures that all specimens will be delivered in compliance with each country's regulations and the courier's specifications.

Manages all courier systems to prepare package address labels, invoices and other required documentation correctly, professionally within the prescribed timeline.
Logistics Coordinator; 2013 to 2015
CCP Manufacturing and Logistics Corporation; Bloomfield, MT.
Duties and Responsibilities
Maintained all shipping machines, address databases and regularly kept information and programs updated.

Coordinated with courier's IT department to ensure all system upgrades are implemented without compromising the conduct of business.

Implemented Quality Control procedures prior to shipping to make sure they are processed and transported according to specifications and without delay.

Monitored inventory level requirements diligently and worked to ensure a minimum stock level for all materials are maintained.

Trained and oriented new personnel in the proper operation of all courier systems.  
Logistics Coordinator; 2012 to 2013
Bellevue Logistics; Bloomfield, MT.
Duties and Responsibilities
Monitored processes and procedures with Logistics for the purpose of increasing productivity and efficiency of current frameworks.

Managed all courier manifest reports and ensured these are properly organized.

Maintained a record of all returned and damaged shipments and made sure appropriate claims are addressed.

Prepared monthly metrics reports as required by the Logistics department.
Updated current knowledge of customs and import/export shipping regulations; effectively cascaded changes to appropriate departments.
---
Education
College:
Associate Degree – International Business
Dawson Community College
Glendive, Bloomfield, MT.
2013 to 2015
High School:
Dawson County High School
Glendive, Bloomfield, MT.
2015 to 2016
Certifications/ Licenses:
Import/Export Trade Certificate – ICC Academy; 2016.
---
Personal information
Status: Married with 1 child
Date of Birth: July 18, 1990
Hobbies include soccer, rollerblading and paddleboard.
Logistics Resume Skills List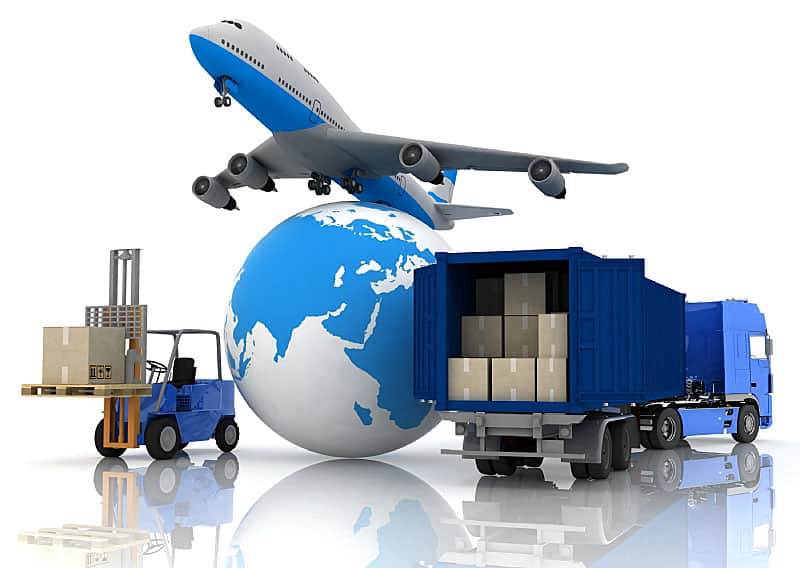 The job of Logistics isn't cut and dry. There's more to it than just organizing goods and delivery schedules. This is why you need a Logistics skills list that proves you can manage the details and everything else that comes in-between.
What types of skills should you highlight in your Logistics resume?
Education

You should have a keen understanding of the basic principles of logistics work. This includes international business, import/export trade processes, supply chain management and shipping/ transportation guidelines and regulations to name a few. A four-year college degree in a relevant field of study is preferable but an Associate degree will also do.
Certification

If you were only able to attain a high school level of education, the next step is upgrade your competencies by signing up for short courses. There are community colleges, skills training agencies and even online courses that offer advanced studies on logistics work plus other relevant disciplines such as communication, accounting and customer service. Degree holders should consider getting an import trade certificate to add more value to your application.
On-The-Job Training

Another option for those who only completed a high school level of education would be to sign up for on-the-job training programs offered by logistics company. You may even be guaranteed employment after you complete the training. Of course, it would depend on your overall performance. The tradeoff is that most jobs from OJT programs do not open the candidate to management opportunities.
Organizational Skills

As you have read in our sample job description for Logistics resume, a day in the life of a Logistics coordinator could be packed from sun up until sun down. In order to stay productive, you need good organizational skills so you can plan your daily schedule more effectively.
Customer Service Skills

Everyday, Logistics coordinators and managers are meeting and talking to people and companies that are part of the company's value chain. You have creditors, contractors and of course, customers. These are your clients/ customers and all of them may have concerns and issues that have to be brought to your attention. You should have the ability to find resolutions within an appreciable time whereby the situation would no longer inconvenience the customer.
Computer Skills

Efficiency is important to stay productive. In Logistics, you should be familiar with the latest software programs that are used in the industry. The company may have its own proprietary software. Being familiar with computer programs will make learning much easier.
Logistics Resume Objective
Logistics is about getting things done in the smoothest, fastest and most trouble-free way possible. The same thing can be said about your Logistics resume objective. Be more direct; keep the objective statement short but concise in content.
So that you won't be running around in circles looking for the best ways to phrase your objective statement, take the time to review the job post. When a company places an ad, it will include requirements, qualifications, desired skills, competencies and attributes. These are keywords that should appear in your resume objective.
In our sample resume objective for Logistics, we assumed just that. The job post placed a premium on experience and familiarity with specific software programs that the company uses for Logistics work.
It also cited the ideal attributes for the job: communication, coordination, critical thinking ability and customer service skills.
Logistics Resume Format
Use the reverse chronological for your Logistics resume format if you have uninterrupted tenure or if any unemployment gap does not exceed four months. Hiring managers prefer the reverse chronological format because it is more organized and easy to follow.
Those with more than five years experience will greatly benefit from this type of format because it highlights your most recent achievements, accomplishments and levels of skill.
Start out with your latest or most current attainment in work, education or in additional courses. This allows the Hiring Manager to assess if you have the skills and competencies the company is looking for.
Please keep in mind to include only information that is relevant to the position. If your first job was as a Telemarketer, then you should not present that in your resume. Irrelevant information may only serve to distract the Hiring Manager.
Entry Level Logistics Resume
Logistics is a broad field. Many industries need people who are skilled in this field. Among the potential employers include specialist distribution companies, manufacturing, the military, commercial establishments and retailing groups. Thus have no fear if you have an entry level Logistics resume. There are opportunities waiting for you.
Like our example of a resume for Logistics, you can apply for the position of a coordinator. Another possible entry point is that of a Distribution Assistant or Distribution Officer.
You may also wish to consider the option we discussed at the section, Logistics skills list and that is to come in via an OJT program. Once you are inside the organization, you can work toward getting a two – year Associate or four-year Bachelor degree so you can enhance your career path opportunities.
As far as format, use the Combination which will rearrange the format of our sample resume for Logistics. With the reverse chronological format, the section on Work Experience is found in the middle of the resume. When using the Combination, it will be placed toward the end like this:
Contact Information

Objective Statement

Skills

Certifications

Education

Work Experience

Personal Information
For your resume objective, share your reason for wanting a career in Logistics to give the Hiring Manager an idea of your mindset, perspective and goals in the future.  It will give him/her a better frame of reference when reviewing the rest of your resume.
Logistics Resume Writing Tips
Being detailed oriented is important in Logistics. One mistake can send your resume to the filing cabinet. Before you send it out, take a few minutes to review our Logistics resume writing tips:
Open Up Your Work Experience –

A job in Logistics covers many different tasks and the job description would depend on the industry. Don't settle for a Work Experience in monochrome. Color it up by being dynamic in the way you present your different skills and responsibilities. Each entry in your work experience must show a different set of competencies.

Keep It Organized –

Recruiters will start formulating opinions the second they lay eyes on your resume. Even before they read it. Just the visual appearance would trigger cues that will tell them who you are and how you approach the job.
If your resume appears cluttered, they will think you are the same at work. Keep your resume organized by using bullet points, using short but descriptive sentences and easy to read font styles.
Remember every resume you submit must be different. It must be written specifically for the company you are applying to. Don't worry about running out of ideas.
We are sorry that this post was not useful for you!
Let us improve this post!
Tell us how we can improve this post?