Patient Transporter Resume Sample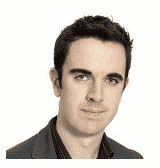 Paul G. Carruthers
Address:              4298 San Pablo Avenue, Fresno, CA
Phone:                  (559) 761-4932
Email:                    [email protected]
Current job:      Patient Transporter; Blessed Rose Community Hospital, Fresno, CA
---
Objective
5-years experience as a Patient Transporter with certification from NAHTM seeks to fill in a position in the same capacity at South Bay General Hospital. Physically-fit, positive disposition, great interpersonal skills, great at giving encouragement to patients and their families at their time of need.
---
Skills
5-years experience as a Patient Transporter
Certified Healthcare Transporter by the NAHTM – National Association of Healthcare Transport Management; 2015.
Physically-Fit; ability to sustain the effort needed to transport patients and supplies throughout the day.
Excellent time management skills; punctual and attends to all tasks in a timely manner.
Positive disposition; maintains pleasant and professional decorum when performing various duties.
Great interpersonal skills; keeps the morale of patients and loved ones up during difficult situations.
Great customer service; responds to all questions, inquiries, and concerns from patients in a professional and precise manner.
---
Duties and Responsabilities
Patient Transporter; 2016 to Present
Blessed Rose Community Hospital, Fresno, CA.
Duties and Responsibilities
Attends to patient's needs; conducts a preliminary check on patient's condition, and reviews the patient's record prior to loading the patient on a stretcher for the ambulance.
Performs limited first aid or assists the paramedic in applying specific procedures on the patient to ensure safety and health while on transit.
Observes proper technique and guidelines when placing the patient on a wheelchair prior to transport to another area in the hospital.
Lends assistance to nurses and orderlies when changing the position of the patient on the bed or when placing the patient on a movable bed.
Picks up the hospital's requisitioned supplies from the designated place and transports them to the assigned treatment areas.
Attends to all the questions, concerns, and inquiries fielded by patients and their families.
Provides consolation, words of encouragement, and aspires to create a positive/optimistic environment to help patients and their families through difficult times.
Patient Transporter; 2012 to 2013
Trenton First Responders Hospital; Fresno, CA.
Duties and Responsibilities
Assisted the nursing team and orderlies when moving patients to the designated treatment area or operating room.
Picked up and transported specimens from the laboratory to the designated doctor's office or clinic.
Transported the bodies of deceased patients to the mortuary.
Maintained cleanliness and safety of work area by strictly following the guidelines set by the local health authorities and the federal government.
Answered all questions from patients and their families in an accurate and professional manner.
Patient Transporter; 2016 to 2017
Longshore Medical Center; Fresno, CA
Duties and Responsibilities
Transported patients from the ambulance to the Emergency Room.
Provided assistance to patients from their car or taxi to a wheelchair.
Transported patients to the designated treatment center in the hospital.
Assisted the Nurse on duty when moving patients on the hospital bed.
Attended to requests from doctors, hospital personnel and staff to pick up supplies and/or lab specimens.
---
Education
Clovis Community College
Associate Degree
Medical Technology
Fresno, CA
2013 to 2015
High School
Bullard High School
Fresno, CA
2015 to 2016
---
Certification
Certified Healthcare Transporter by the NAHTM – National Association of Healthcare Transport Management; 2015.
---
Patient Transporter Skills List
Being able to handle the demands of such a physical job should be made clear in your Patient Transporter skills list. There is a lot of pushing, pulling, and lifting to be done. However, the most important muscles may not be the ones on your biceps. Instead, it is your heart. You will be dealing with patients who are incapacitated or high risk. Having the right personality will help you go a long way in this job.
Education. A GED score will suffice. After all, the hospital or healthcare center may provide the training for Patient Transporter work. It will be to your advantage if you completed a 2 or 4-year course that is related to healthcare. In our sample resume for Patient Transporter, Paul has a 2-year degree in Medical Technology.


Certification. You can also take up certification courses in Patient Transporter training. In our resume example for a Patient Transporter, Paul was certified by the NAHTM. Review the job post and find out if certification is required.


Physically Fit. In some hospitals, there are strength requirements. For example, the hospital may require their Patient Transporters to be able to lift 25 to 50 pounds.

A common way to describe the job of a Patient Transporter is that you are on your feet 90% of the time. With all the pushing and lifting you have to do, you should be physically fit.


Great Interpersonal Skills. When you are transporting a patient to a treatment area, you will be the only person anyone can talk to.

The patient and his/her family could be worried or concerned about the treatment. As a Patient Transporter, you should address these questions as directly and accurately as you can. At the same time, you should find ways to help ease their anxieties or fears.


Time-Management Skills. If you're not helping patients from the ambulance, you could be assisting them while getting out of the car. You could also be wheeling patients who have passed away to the morgue.

Sometimes the attending physician or facility will instruct you to get the specimen at a specific time. You will need excellent management skills to get everything done right away.
Patient Transporter Resume Objective
The best Patient Transporter resume objective is one that is simple, concise, and straight to the point. However, the basis should always be the job post. It has all the requirements needed for the job.
For example, some hospitals are looking for candidates which specific years of work experience. There may also be skills that are needed such as knowing how to perform first aid.
In our sample objective statement for Patient Transporter, we started out with Paul's impressive tenure which is a strong selling point. From there, we ran off a list of his best attributes which were likely identified in the job post.
Don't forget to state your objective. This is the "why" in your objective statement. In our resume objective, the "why" is answered by "To fill in a position in the same capacity at South Bay General Hospital.
Patient Transporter Resume Format
Do you have experience? If yes, use the chronological for your Patient Transporter resume format. This makes it easier for the Hiring Manager to assess your current skill level and experience as a Patient Transporter.
Please take note of how we arranged the sections in our sample template for a Patient Transporter resume:
Contact Information
Objective Statement
Strengths
Work Experience
Education
Certification
Personal Information
When writing your "Work Experience", start with your most recent or current employment. Be as detailed as possible in your job description. This is especially true for the first entry under Work Experience because the recruiter will be focused on that.
Entry Level Patient Transporter Resume
If you have an entry-level Patient Transporter resume, experience will not be on your side. This does not mean you won't get the job. Here are a few tips that will add muscle to your resume.
First, use the Combination format. The objective of this format is to shift the attention away from your lack of Work Experience and toward your other qualifications.
The Combination format will be arranged in this manner:
Contact Information
Objective Statement
Strengths
Education
Certification
Work Experience
Personal Information
If you are certified, you can place the section right below the "Strengths" section in order to give it more focus.
Second, use the resume objective to tell your story. Let the recruiter know why you wanted to become a Patient Transporter. Make sure it is truthful and not intended merely to tug at the heartstrings! Keep the resume objective short.
Finally, look for a job that does not require experience. It will be easier to get in. The pay may not be much, but at least you can get your career started.
Patient Transporter Resume Writing Tips
Treat your resume like your patient – with care and respect! Take the time to read our Patient Transporter resume writing tips:
Keep It Organized – Your resume is a reflection of your character. If it is cluttered or disorganized, the employer will think you are disorganized. Use bullet points to describe your job or when enumerating other details.
Keep It Relevant – There is no need to include any type of work experience that is not related to the job of a Patient Transporter. These irrelevant details might only distract the recruiter.
If you are applying to multiple hospitals, don't submit the same resume. Always customize the resume according to the needs of the employer.
We are sorry that this post was not useful for you!
Let us improve this post!
Tell us how we can improve this post?