Logistics Manager Resume Sample
Contact Information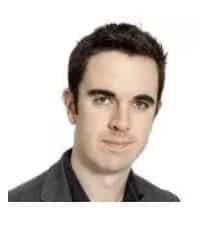 Name: Phillip O. West; CSCP
Address: 31256 Jermaine Drive, Columbus, OH.
Phone: (614) 787 6547
Email: [email protected]
Current Job: Logistics Manager; First Navigation Logistics, Columbus, OH
Objective Statement
Certified Supply Chain Professional by APICS with 7 years of work experience seeks to bring his knowledge, expertise, and accomplished tenure onboard Swing-7 Logistics.             
Strengths/Special Skills
Bachelor's Degree in Supply Chain Management.

APICS CSCP 

Knowledgeable in Ramco Logistics and Logitude World software programs.

Highly accomplished in workforce management and customer service

Excellent interpersonal skills

Ability to organize and manage pressure.

Good level of business acumen
Work Experience
Logistics Manager – 2018 to Present
First Navigation Logistics; Columbus, OH
Responsibilities:
Introduce product diversification and market penetration strategies that increased sales by an average of 74% per annum.

Design and develop new procedures on procurement that contributed to improving the bottom-line by 56% in 2019.

Prepare vessel freight logistics contracts and negotiated these with the accredited shipowners to fortify the supply chain.

Coordinate frequently with suppliers and equipment managers to streamline cost parameters without compromising delivery schedules.

Review and reconcile monthly expenditures reports,
Logistics Manager – 2013 to 2018
Western Pacific Transportation Services; Columbus, OH
Responsibilities
Review and update database on ocean freight and costs of trucking services.

Negotiation on supply contracts contributed to reducing costs by US$750,000.

Research, review, and introduce automation processes in the logistics and planning systems that increased output by 81%.

Recruit, select, and train personnel on supply chain procedures.

Track quotas; monitor and revise forecasts as necessary to stay on top of variances in equipment and supplies.
Education
College
Bachelor's Degree
Supply Chain Management
The Ohio State University
Columbus, OH
2007 to 2011
High School
Hamilton Township High School
Columbus, OH
2003 to 2007
How To Write A Good Logistics Manager Resume
Organizing and getting the supply chain in order requires constant communication with various 3rd parties. You have to stay on top of demand and track the company's inventory. Then, there's the matter of properly maintaining all pertinent documentation.  All for one purpose: to ensure customers get their orders on time. 
With the high salary comes big responsibility. Recruiters may only scan resumes but they are looking for qualifications that are specific to the job. To write a good Logistics Manager resume, you have to customize it to fit the requirements of the employer.
Review the Job Ad – What Are the Requirements?
Logistics Managers are needed in different industries. Among these industries are telecommunications, oil and gas, warehousing and storage, and aerospace manufacturing just to name a few.
The demands and requirements for the position of Logistics Manager will vary from industry to industry. 
Read the information provided in the job ad carefully and take note of the qualifications that you have. If you believe you have what it takes to be considered for the position, then, proceed to tailor your resume to meet the needs of the company.
Put Your Certifications Front and Center
Studies have shown that Logistics Managers who are certified in Supply Chain Management get paid 19% more than those who aren't. Furthermore, those who have acquired 2 or 3 certifications are paid higher by 39% and 50% respectively.
3 of the most respected certifications in Supply Chain Management include:
APICS Certified Supply Chain Professional (CSCP)

ISM Certified Professional in Supply Management (CPSM)

SOLE Certified Professional Logistician (CPL)
If you have these certifications, place them front and center on your resume. You could indicate them in the Contact Information section.
Keep It Organized
If there was a profession where your resume would represent who you are, that would be as a Logistics Manager. 
You are tasked with overseeing and managing a multitude of tasks, departments, and people. If you can't even organize your resume, how can you expect the recruiter to trust you with the company?
Here are some helpful tips on getting your resume organized:
Organize the summaries with bullet points.

Write short sentences and short paragraphs.

Avoid using technical terms; make sure your resume is an easy read.

Use the appropriate font and in a readable size. For example, use Calibri in size 14 font. 

Unless your experience extends more than 10 years, keep your resume down to one page.

Don't include information that is irrelevant to the position.
Come Up With a Rockstar Work Experience Section
We will devote an entire section on how to write an effective work experience section. Suffice to say, you should focus on creating one that proves to the recruiter you are the only person for the job.
The work experience is often the difference-maker between candidates who have very similar qualifications. At this point, the tie-breaker could in the details. 
How bad do you want the job? Oftentimes, it will come down to who wants it the most. Don't leave anything to chance and write a rockstar work experience section. 
The good news is we'll show you how to write one!
Logistics Manager Skills List
"Do you think you have what it takes to be the new Logistics Manager?"
The truth is, it's not enough to think that you have what it takes – you must have the right Logistics Manager skills to assure the company you can do the job.
What skills are recruiters looking for in this position?
The Basics
Companies will prefer candidates who have a Bachelor's Degree in Supply Chain Management or a related course because this means you are grounded in solid fundamentals – the basics. 
As mentioned in the previous section, getting certified as a professional Supply Chain Manager is a big plus to have in the resume. For the employer, hiring a candidate with solid fundamentals in Supply Chain Management reduces training costs. 
Hard Skills
The job of a Logistics Manager can be quite challenging. It is a balancing act – you shift from one function to another to ensure the efficiency of the supply chain. You need the right hard skills to manage several key areas of responsibility effectively.
Hard skills are the technical skills that are acquired from formal education, training, and work experience. 
While the duties and responsibilities will change from one industry to another, essentially, the following are the hard skills recruiters are looking for:
Business Planning

Process Improvement

Purchasing

SAP

Scheduling

Contract Management

Contract Negotiations

Procurement

Personnel Management

Accounting

Enterprise Resource Planning (ERP)
Business Acumen
Business Acumen is another important skill that is sought-after by potential employers. They want a candidate who understands how business works – someone who realizes the importance of managing the supply chain so consumers can get their products. 
In addition to the hard skills listed above, recruiters will also look for these qualities:
Research – Updated knowledge on the latest trends and developments in the industry.

Networking – Ability to expand his network of contacts in the industry.

Knowledge of the latest regulations governing the industry.

Stays updated on pricing trends of key products and services.

Information Technology – Explores the newest innovations in digital technology that can improve the efficiency of supply chain operations. 
Soft Skills
Companies are also looking for people they can work with; potential talent whom they can invest resources into and develop into future leaders of the organization. These qualities are known as soft skills – the behavioral attributes that best define who the candidate is as a person.
Here are the top soft skills recruiters are looking for in a Logistics Manager:
Excellent communication skills

Ability to work with other people

Ability to manage pressure

Ability to motivate people

Highly-detailed approach to work

Excellent problem-solving skills

Creative thinker; ability to think "outside the box" for potential solutions
Logistics Manager Duties And Responsibilities For The Work Experience Section
All sections of the resume are important because they provide insights and information that the recruiter needs to evaluate your overall qualification for the position. However, of these sections, it is your work experience as a Logistics Manager that probably carries the most weight.
Because of the duties and responsibilities managed by the Logistics Manager, companies prefer candidates who have notched up at least five years of work experience on their belts. 
If you have impressive tenure, don't get complacent because the other candidates may have more experience – and accomplishments –  than you. The last thing you want to do is to submit a generic summary of your duties and responsibilities. 
Use the Reverse-Chronological Format
The majority of resumes are written using the reverse-chronological format. In this format, you lead off the work experience section with your current or most recent employment and move back to the earliest but relevant tenure.
Recruiters prefer the reverse-chronological format because they can focus on the candidate's present level of qualifications. When using this format, the sections of your resume will be arranged as follows:
Contact Information

Objective Statement

Strengths

Work Experience

Education

Certifications
However, the reverse-chronological format is not for everyone. Do not use this format if you have an unemployment gap exceeding 4 months or if you no work experience at all.
Present Your Duties and Responsibilities in Chronological Order
Take the recruiter to a typical day in your life as a Logistics Manager by presenting your duties and responsibilities in chronological order. 
Here's an example:
Open the warehouse; review the inventory checklist from the previous night.

Perform a quick but accurate audit of the current inventory level; note down variances.

Prepare an inventory report for the attention of the warehouse manager.

Review the delivery schedule of materials for the day.

Monitor all inbound and outbound deliveries.

Supervise warehouse logistics, transportation, and plan plot routes.
Presenting your duties and responsibilities in chronological order creates imagery that makes it easier for the reader to understand your job as a Logistics Manager.
Include Your Accomplishments
The popular interview question, "Why should we hire you?" can best be answered by your accomplishments as a Logistics Manager. 
Were you able to improve delivery turnaround time?

Were you able to lower costs by successfully negotiating terms with suppliers and qualifying new vendors?

Were you able to increase sales through improved client retention?

Did the company become significantly more profitable under your watch?

Were you able to reduce wastage?
Nothing catches the eye of a recruiter more than numbers. Make sure to validate your accomplishments with actual statistics. 
Touch on All the Duties and Responsibilities 
You don't need an extensive amount of duties and responsibilities in the work experience section to impress the recruiter. Five to eight duties are good enough. Quality of information is more important than the number of duties and responsibilities that you provide. 
The important thing to remember is to cite instances of your work that touched on all of your key areas of responsibility. One example of each task is good enough.
Entry Level Logistics Manager Resume
It may be tough to get the position if you have an entry-level Logistics Manager resume because, in this line of work, companies prefer candidates with solid experience.
Tough; yes, but not impossible. You can still be considered for the position even if you have not accumulated tenure under your belt. 
Here are a few ways to help you contend for the job of Logistics Manager:
Highlight your strong qualifications such as having a Bachelor's Degree in Supply Chain Management.

Are you certified? Even without experience, being certified as a Professional Supply Chain Manager will get recruiters interested.

Use the resume objective to share your story with the recruiter – "Why do you want to become a Logistics Manager?"

Indicate your technical skills – What software programs are you familiar with? Are you bilingual? Can you operate heavy machinery?

Did you undergo "On-The-Job" training or an apprenticeship? Indicate these experiences in your resume.

Apply to jobs the specify "Entry-Level Applicants Only" or "No Experience Required".
If you want to get the job, be ready to fight for it. When matched up against more experienced candidates, focus on your strongest skills, and sell them to the recruiter.
We are sorry that this post was not useful for you!
Let us improve this post!
Tell us how we can improve this post?