Dispatcher Resume Sample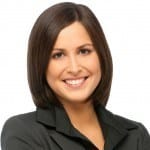 Sarah L. Jones
Address:         678 Twin Oaks Drive, Los Angeles, CA
Phone:            (213) 478 9758
Email:             [email protected]
Current Job:  Public Safety Dispatcher, Los Angeles County, CA
---
Objective
A dedicated certified ENP and Emergency Medical Dispatcher with 7 + years of work experience seeks the opportunity to join California Police Department as a Senior 911 Dispatcher.  Committed to the highest standards of professionalism and service.
---
Skills
Certified Emergency Number Professional (ENP)

Certified Emergency Medical Dispatcher (EMD)

CPR/First Aid Certified

Dispatcher of the Year Awardee- 2016, 2017, 2016 and 2017

Ability to think clearly, decide promptly and respond quickly under pressure

Efficient and composed multitasker

Excellent written, verbal and interpersonal communication skills

Multilingual – English, Spanish & Mandarin

Punctual, reliable and on call 24/7

Net typing speed 85 wpm
---
Work Experience
Public Safety Dispatcher, 2017 to present
Los Angeles County, CA
Duties and Responsibilities
Operates a 911 multi-line phone system to do computer aided dispatch of patrol officers, firefighters and ambulance units throughout Los Angeles County
Analyzes information, prioritizes calls for assistance and immediately takes necessary actions
Mentors and trains new dispatchers on how to operate the County's Computer Aided Dispatch (CAD) and use Records Management System (RMS)
Expedites requests, enters queries and monitors data/messages from local, federal and international computer systems then relays information to the proper personnel
Updates service area maps, business security files and contacts list
Public Safety Dispatcher, 2016-2017
University of Washington Medical Department, CA
Duties and Responsibilities
Determined the nature of calls received and dispatched police mobile units or referred calls to the proper authorities
Prioritized and routed emergency calls to medical emergency, fire or police services
Trained new employees on different dispatching procedures and methods as well as department regulations
Operated multiple phone lines, requests from in-house officers, county residents and maintained direct contact via radio with up to 40 Law Enforcement officers and 20 Ambulances at a time, to ensure their location and safety
Dispatcher of the Year Award in 2016 and 2017
Public Safety Dispatcher, 2017-2015
County of Lake, CA
Duties and Responsibilities
Used radio codes to dispatch police personnel response units to calls that came from 911, non-emergency and radio calls
Analyzed information derived from calls, determined dispatch priority and assigned personnel plus resources required
Entered details of incidents into the Computer Assisted Dispatch (CAD) and supportive systems which processed information
Monitored emergency alarm panels, city alarms and camera surveillance systems
Coordinated emergency calls and forwarded information and assistance requests to appropriate agencies
---
Education
Emergency Medical Dispatcher Certificate Program
National Academies of Emergency Dispatch (NAED), CA
2017
Public Safety Dispatcher's Basic Course
Commission on Peace Officer Standards and Training (POST), CA
2016
CPR/First Aid Certificate Training Program
American Red Cross
2016
Associate of Arts in Criminal Justice
Bakersfield College, Bakersfield, CA
2017-2016; GPA 3.7
High School
St Claire's High School, San Diego, CA
2016-2017; GPA 3.6
Certification:
Emergency Number Professional (ENP) Certification by National Emergency Number Association (NENA), 2015
Emergency Medical Dispatcher (EMD) Certification by National Academies of Emergency Dispatch (NAED), 2017
Cardiopulmonary Resuscitation (CPR) and First Aid Certifications from American Red Cross, 2016
---
Personal information
Status: Single
Date of Birth: July 10, 1985
Hobbies include Archery, Yoga and playing guitar.
Dispatcher Resume Skills List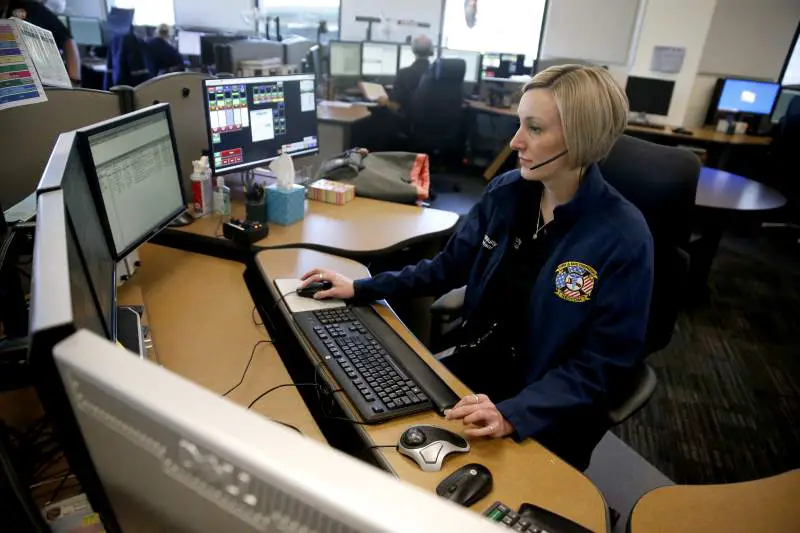 Dispatching is no easy feat.  Employers look for people who have what it takes to hold on to this demanding job. In order to strike a good impression you should include the following qualifications in your Dispatcher skills list.
Education.


The education required varies based on the industry you aim to join. For transportation dispatchers, most companies prefer to hire applicants with associate's or bachelor's degree in logistics or transportation.  

For public safety dispatchers such as 911, applicants who completed a two or four year degree in criminal justice, communications or computer science are favored.  If you intend to become a dispatcher, obtaining a relevant degree will prepare you better for this extremely demanding job and increase your chances of getting hired.
Certification.


In most states public safety dispatchers (police, fire, medical and 911) are required to obtain Public Safety or Emergency Telecommunicator Certifications. As you have read in our example of a resume for Dispatcher, Sarah has the required certifications.

In transportation, flight dispatchers are required to have an FAA Aircraft dispatcher Certificate (License). In public safety, you need to be a certified Emergency Dispatcher.  Those who are aiming for higher level positions need to work on their Professional Certifications in order to qualify for promotions.
Decisive.

A dispatcher must have the ability to make decisions based on very limited information received and act on them immediately. One cannot afford to lose focus since the responder and the caller will rely on your good judgement.

Ability To Work In A High Pressure Environment.

There is a very strong sense of urgency in this line of work.  Do you think you can manage to keep your wits together when unforeseen circumstances pile up?  There will be a lot of calls coming in and it is up to you to respond effectively to each one.  If you are the type to blackout when things go out of control, this job is not for you.
Excellent Listening Skills.

Do you think you can handle 4 conversations simultaneously?  Dispatchers deal with multiple phone lines and getting mixed up is not allowed on the job. Your listening skills should be above par so you will be able to accurately type information and forward details to responding units.

Strong Communication Skills.

A good dispatcher knows how to converse well with both parties during tensed situations, give directions clearly to mobile units and draw out as much information from people in various emotional states. For example, you must have the ability to calm down a caller who is in a state of panic.

Knowledge of city geography.

How's your map reading skills? As a dispatcher you will provide the best routes to the responding unit so it is necessary for you to be very familiar with your city's road maps, landmarks and perimeters.

Technical Skills.
If you are an entry level applicant it is best to take up the Emergency Dispatcher training course prior to application in order to familiarize yourself with a variety of equipment and technologies you need to use for dispatching. This will give you an advantage over other applicants who do not have prior training.
Typing Speed.


A minimum typing speed of 40 words per minute is frequently required.

 

A good dispatcher can type accurately while listening to the 2 or more callers. This skill is a basic requirement for dispatchers so make sure to learn how to type at an acceptable if not better rate.

Fluency in foreign languages.


Although this skill is not strictly required many organizations prefer to hire applicants who are bi- or multilingual. Do not forget to include this skill on your list of Skills and specify the languages that you can speak fluently.
Dispatcher Resume Objective
You need to write an eye catching Dispatcher resume objective to ensure that your resume will be read in its entirety. Use your brief introduction to set the right tone for your resume so the hiring manager will hold onto it longer than 8 seconds.
Review the job post very well and highlight the key credentials and skills that you need to include in your objective. Begin with your strongest trait. A fitting adjective will be dedicated, committed or compassionate. Take your cue from the job post and look for qualifying traits that match yours.
Next, mention that you are a certified dispatcher.  We started out our sample resume objective for Dispatcher by confirming that Sarah is certified as an ENP and an EMD.
Follow it up with your years of experience; if you have any. Move on to writing the specific position you are aiming for and lastly state what you intend to bring to the company. Focus on what makes you the best person for the job.
Dispatcher Resume Format
We suggest that you use the reverse chronological for your Dispatcher resume format.  Begin with your current job position and go backwards. List your Educational Background in the same manner. Begin with your latest certificate training course and end with your high school diploma.
Take a look at how we arranged the sections in our sample resume template for Dispatcher:
Contact Information

Objective

Skills

Work Experience

Education

Certification

Personal Information
This type of arrangement with Work Experience in the middle of the resume places more emphasis on what you have done during your career. And by starting out with your most recent employment, hiring managers can see where your skill levels and accomplishments are at the time where they are looking for someone to fill a position.
Entry Level Dispatcher Resume
If you have an entry level Dispatcher resume, having a lack of experience may work against you. The best way to overcome that shortcoming is to place emphasis on your skills and training.
It may be a good idea to get certified as Dispatcher. At the very least, employers will know you have the technical and fundamental competencies to do the job. They might just ask you to work under the guidance of a more senior Dispatcher until you gain enough experience and run the shift on your own.
Once you receive your certification, use the functional format instead of the reverse chronological so that there will be less focus on your lack of work experience.
The functional format will rearrange our Dispatcher resume example this way:
Contact Information

Objective

Skills

Education

Certification

Work Experience

Personal Information
Dispatcher Resume Writing Tips
Don't send out your application until you are confident that you have packaged your qualifications the best way possible. Take the time to review our Dispatcher resume writing tips to find out if your application is on point:
Disregard Irrelevant Information –

Did you work as a pen salesman before you became a Dispatcher? If so, is there any connection or relevance between the job of a pen salesman and a Dispatcher? If the skills or experiences are not transferable, leave them out of your resume.

Keep It Organized –

Use bullet points to make your resume look neat, clean, organized and easy to read. Keep sentences short, concise and without grammatical and spelling errors.
When the different sections of your resume seems to be all over the place, the hiring manager will lose interest somewhere down the line. It is important to make sure that your resume is cohesive. The train of thought should be continuous from top to bottom.  
We are sorry that this post was not useful for you!
Let us improve this post!
Tell us how we can improve this post?