Logistician Resume Sample
Contact Information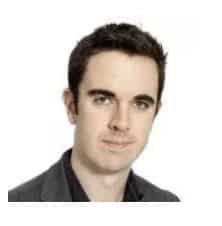 Name: Martin H. Kramer
Address: 22156 W. 30th Street, Jacksonville Beach, FL.
Phone: (940) 998 4765
Email: [email protected]
Current Job: Logistician; Fine Foods Incorporated; Jacksonville Beach, FL
Objective Statement
Well-experienced Logistician with 5 years in the food refining business. I am desirous of joining the supply management team of Brahma Meat Refinery and contribute my knowledge and experience. Presently, I am studying to become a CSCP.          
Strengths/Special Skills
Bachelor's Degree in Supply Chain Management.

Computer literate – Proficient in LogiSys and ArcGIS

Team Player

Ability to perform during pressured situations

Excellent communication skills
Work Experience
Logistician – 2016 to Present
Fine Foods Incorporated; Jacksonville Beach, FL
Responsibilities:
Negotiate pricing with suppliers and vendors that improved margins by 45% and eased cash flow.

Design a delivery and tracking system that improved delivery time to clients by 78% and customer retention by 95%.

Review financial statements; discuss revenue targets and cost parameters with operations, manufacturing, and purchasing departments to arrive at quotas and new procedures.

Coordinate with importers on shipments and delivery schedules; make sure all potential problems are identified and resolved.

Collaborate with engineering, research and development teams to develop new products and new market acquisition strategies.
Logistician – 2015 to 2016
JBZ Whole Foods Group; Jacksonville Beach, FL
Responsibilities
Review product matrix; analyze costing and retail pricing as a basis for negotiating pricing agreements and contracts with suppliers.

Coordinate deliveries of materials to the manufacturing plant.

Plan delivery schedules of finished products with the Logistics and Transportation team.

Monitor inventory levels; coordinate with the Purchasing department on the placement of orders.

Organize all documentation that is pertinent to the supply chain.
Education
College
Bachelor's Degree
Supply Chain Management
Jacksonville University
Jacksonville, FL
2009 to 2013
High School
Broach School
Jacksonville, FL
2005 to 2009
How To Write A Good Logistician Resume
Logisticians manage several key areas of responsibility for a company. These key areas include accounting, purchasing, shipping and transportation, inventory, delivery, and warehousing operations. A good Logistician has the ability to manage these tasks seamlessly and effectively.
Similarly, your resume has several key sections – Contact Information, Objective Statement, Strengths, Work Experience, Education, and Certifications, if applicable. 
A good Logistician resume is one that has all the pertinent information organized and presented in a clear, concise, and easy to read format. For recruiters, your Logistician resume is representative of your approach to the job.
Keep It Organized
A recruiter browses through your resume. He will not spend a lot of time perusing your information. Make his job easier by keeping your resume organized:
Present your strong points; skills and abilities in bullet-point format

Keep your sentences short

Write in a conversational tone

Use a professional-looking font such as Arial, Calibri, or Cambria

Use good-sized fonts to make your resume easier to read
Include Your Certifications 
Having certifications gives you more credibility. If you have acquired a Bachelor's degree in Supply Chain Management, certifications make you a more attractive candidate.
You can take certification short courses that are relevant to the industry you want to work for. 
Here are a few popular certification courses to consider:
Foundation Certification in Freight Forwarding

International Business Operations and Management

Maritime Shipping

Global Logistics

Logistics for Small or Micro-Business
Highlight Your Achievements
If you want to improve your chances of getting the all-important job interview, highlight your achievements in the resume. 
How did you contribute to the success of your employer? Did your recommendations help the company streamline the cost of operations? Did your efforts increase the company's revenues?
Indicate these types of information in the work experience section. To make your achievements more believable and impressive, support them with actual numbers or statistics. 
Make Your Work Experience More Dynamic
As we mentioned earlier, a Logistician attends to various areas of responsibility. Don't just focus on a few of them – present the entire list of duties and responsibilities that you handled. 
Give more accurate detail; try to be as comprehensive as possible when describing the work that you managed from one employer to another.
No Errors in Spelling and Grammar
Small mistakes can lead to big, costly mistakes for the company. The recruiter is aware of this and will prequalify candidates based on the appearance of errors in spelling and grammar in their Logistician resume. 
Having errors in spelling and grammar in your resume is a major red flag for recruiters. It tells them that you are not detail-oriented or meticulous in your approach to work. Worse, the recruiter will think you are irresponsible.
Review your resume for errors. Use spelling and grammar checking software to be sure. 
Logistician Skills List
What Logistician skills should you possess to be effective in your job?
Knowledge of Computers
Like other professions, the majority of your work as a Logistician will be done on computers. It will be to your advantage if you are familiar with software programs that are popularly used for logistics work such as:
Logi-Sys

Logitude World

LogiNext Mile

ArcGIS

Route4Me
Creative Thinking
What makes the job of a Logistician is you face different challenges almost on a daily basis. Not surprising because you are overseeing multiple areas of responsibility. 
Sometimes regular procedures and processes will be ineffective or inefficient. The best Logisticians are creative thinkers; they have the ability to find solutions when most would think they have arrived at a dead-end.
Effective Communication
Logisticians correspond with various departments every day. You will meet with people from different backgrounds, competencies, and experiences. 
To ensure the smooth operation of the supply chain, your flow of communications must likewise be smooth. 
A good Logistician has the ability to clearly articulate his instructions, opinions, and suggestions. At the same time, he must be a good listener and consider all ideas without bias.
Interpersonal Skills
Interpersonal or people skills come into play during the negotiation process. Having excellent communication skills won't be enough if you don't have the capacity to consider the interests of others. 
The most successful negotiations are taken from a "win-win" perspective, not from a "Winner takes it all" mindset. You should be understanding and considerate when dealing with other people.
Interpersonal skills are also key when resolving conflicts within the organization. It allows you to be fair and clear-headed when arriving at solutions that benefit the parties concerned.
Time Management
To be organized is an important skill for all types of logisticians. And at the heart of being organized is having excellent time management skills.
When you're aware of time, particularly of timelines and development schedules, organizing all tasks, duties, and responsibilities becomes second nature. 
You understand the value of time and take the necessary steps to ensure every second is not wasted and is instead, maximized. 
Pressure Player
When you are asked "Do you have what it takes to become a Logistician?" the question does not only refer to possessing the right skills. More importantly, the recruiter wants to know if you can handle the pressure that comes with the position.
As we mentioned in the previous section, time is money. Companies cannot afford delays. Customers can become disgruntled if they do not get their products on time.
There will be days where it will seem that nothing goes as planned. A Logistician who is a pressure player can think clearly through a crisis and remain focused on what needs to be done to finish the job. 
Logistician Duties And Responsibilities For The Work Experience Section
To stay ahead of the competition, you need a solid work experience section in your Logistician resume. Recruiters will just scan your information for a few seconds but they will know within that period of time if you're an ideal candidate or not.
A recruiter's mindset will be "Can this candidate provide the skills we need right now?"
The answer to this question will depend on the duties and responsibilities that you list down in the work experience section.
Review the Job Ad 
The job ad will list a summary of the duties and responsibilities for the position. Take note of the details and assess your current and previous work experience. Did you handle these types of responsibilities? 
If yes, identify the responsibilities and prioritize them in your work experience section. If no, list down the duties and responsibilities that are similar to those listed in the job ad. 
Use the Reverse-Chronological Format
Arrange your experiences starting with the current or most recent one then move back to the earliest but relevant tenure. There is no need to include work experience that is not relevant to the job of a Logistician.
With the reverse-chronological format, recruiters can immediately assess your present level of qualifications. HR officers will focus on the first entry in your work experience section.
However, the reverse-chronological format works best if you have continuous tenure. If you have unemployment gaps that exceed 4 months or if you have zero work experience, you may have to shift to the functional or combination formats. 
The reverse-chronological format will arrange the sections of your resume in this manner:
Contact Information

Objective Statement

Strengths

Work Experience

Education

Certifications
You can also place "Certifications" right after "Objective Statement". If you are a Certified Supply Chain Professional, indicate "CSCP" right after your name in the "Contact Information" section.
Use Keywords
The company may be using an Application Tracking System ( ATS) to pre-qualify the candidates. The ATS works by identifying keywords on the resume. 
To pass the ATS, review the job ad and look for the keywords. These keywords could be the specific hard skills for the position or a prefix before the term "Logistician" A prefix could be a soft skill such as "Well-Experienced" or "Accomplished". 
Use the Right Verbs
Verbs are great because they can make your descriptions more dynamic. Likewise, the right verb can initiate imagery in the mind of the person reviewing your resume.
Here is a list of the right verbs to use in your work experience section:
Organize

Coordinate

Collaborate

Manage

Review

Evaluate

Perform

Conduct

Monitor

Audit

Assess

Introduce

Create

Develop

Design
Give In-Depth Detail
The deal-maker could be in the details. This is where jobs are won or lost. If you give generic-reading descriptions that are very generalized, the recruiter will assume you didn't give your Logistician resume much thought or effort. 
Getting to the next step – the job interview – may come down to the Work Experience section. How bad do you want the job? Give in-depth detail of your duties and responsibilities to impress the recruiter.
Cite Your Accomplishments
Strengthen your claim to the job by citing your work accomplishments. To add more credibility, support your claims by including numbers.
For example:
Increase productivity by 21% by changing the work shift schedule to a 4-day workweek.

Lower attrition rates by 40% by incorporating a values-based selection process.

Introduce site-based automation systems to decrease data transmission costs and delivery lags.
Entry Level Logistician Resume
Companies will prefer candidates with good tenure. But make no mistake about it, there are opportunities in the job market for those with an entry-level Logistician resume.
1. Focus on Your Hard Skills – Are you certified as a Professional Supply Manager or Logistician? Do you have a Bachelor's degree in Supply Management? Are you certified in programs that are used in Logistics work? 
These are hard skills that you should emphasize in your resume. If you're lacking in work experience, shift the focus on the hard skills that make you a great candidate for the position.
2. Maximize the Power of the Objective Statement – Why do you want to become a Logistician? Why a change in career? Share your story with the recruiter in the Objective Statement section. 
This is a great way for the recruiter to get an idea of your soft skills and who you are as a person.
3. Focus on Relevant Work Experience – If you've never worked in the capacity of a Logistician before, identify duties and responsibilities that you handled in your previous jobs that are similar to the demands of the position. 
You can also indicate your experiences in On-The-Job training, summer apprenticeship programs, and management training programs.
We are sorry that this post was not useful for you!
Let us improve this post!
Tell us how we can improve this post?