Travel Agent Resume Sample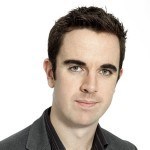 Kevin G. Sanders
Address: 4567 Knuth Lane, Land O' Lakes, WI
Phone: (715) 458 8912
Email: [email protected]
Current Job: Travel Agent; Blue Sky Travel; Land O'Lakes, WI
Objective Statement
Certified Travel Agent with 4 years of work experience wants to share his passion for travel and leisure with the customers of Mile High Travel Agency. In addition to getting my certification from The Travel Institute, I am also fluent in Spanish.
Strengths/Special Skills
Passed; Certified Travel Associate's program from The Travel Institute, 2017.
Associate's Degree in Tourism from Rasmussen College.
Level 9 Spanish – Conversant in Spanish; fluent in writing and speaking.
Excellent communication skills.
Impressionable.
Great interpersonal skills.
Positive disposition.
Work Experience
Travel Agent; 2017 to Present
Blue Sky Travel; Land O' Lakes, WI.
Responsibilities:
Provide assistance to customers in planning a travel itinerary that fits their budget.
Conduct research to find the best tour deals for travel, hotel accommodations, and transportation arrangements.
Coordinate with the customers when booking flights, hotel accommodations, transportation arrangements, sightseeing schedules, and other special requests.
Recommend the best restaurants, shopping destinations, and must-do activities for the client.
Assist customers in having their passports renewed and in securing Visas in foreign countries.
Receive and organize all the required travel documents from customers.
Attend to various concerns and problems faced by customers such as change of flight schedule, lack of available flights, and issues in transportation and hotel accommodations.
Actively promote and sell the different tour packages offered by the agency.
Consistent top performer; hit monthly sales quota of US$5,000 the previous 6 months.
Travel Agent; 2016 to 2017
Seven Seas Travel Experts; Land O' Lakes, WI
Responsibilities
Attend to all inquiries, concerns, and requests forwarded by customers via email, phone, and chat support.
Review the monthly sales quota and design strategies to help attain those targets.
Discuss with the customer his plans and budget for travel and come up with the best possible package.
Create a database of the most reliable providers of transportation services.
Conduct research on the best hotel accommodations around the world covering first-class and for those on a tight budget.
Make recommendations for the customer's travel itinerary.
Attend to requests for special accommodations – people with special needs, the elderly, and very young children.
Education
Associate Degree
Tourism
Rasmussen College
Land O'Lakes, WI
2013 to 2015
High School
Lakeland High School
Land O'Lakes, WI
2009 to 2013
How To Write A Good Travel Agent Resume
Given the sluggish demand for travel agents, agencies are on the lookout for the best ones in the industry. To offset the popularity of these online booking engines, agencies want travel agents who are highly engaged and enthusiastic about the planning process. A Travel Agent who works this way makes customers feel more confident and important.
To create this type of impression, you have to focus on writing a good Travel Agent resume. What are the key elements of a convincing resume?
Choose the Right Format
There are 3 formats you can use for your resume. Choosing the right resume format can improve your chances of being considered for the job. However, if you choose the wrong format, it could bring potential red flags front and center.
What are the 3 resume formats and which one should you choose?
Reverse-Chronological Format – The most commonly used format but the reverse-chronological works best if you have a good level of experience and if you don't have an unemployment gap of more than 4 months.
Functional Format – The functional format is ideal for those who have no formal work experience as a Travel Agent but may have the requisite skills to be good enough for the job.
Combination Format – If you're planning a change in career, use the Combination format.

With the combination, your work experience and education sections are presented in reverse-chronological order but they take a back seat to other sections such as "Certifications", "Licenses", "Seminars and Training Attended".
If you choose the reverse-chronological format, the sections of your resume will be arranged in this manner:
Contact Information
Objective Statement
Strengths
Work Experience
Education
Certifications/Licenses
Seminars Attended
The Functional and Combination formats are similar in the way your sections are presented:
Contact Information
Objective Statement
Strengths
Certifications/Licenses
Seminars Attended
Work Experience
Education
The difference lies in the purpose of the resume.
With the Functional format, your purpose is to show the recruiter that while you don't have the necessary work experience, you have the skills that will allow you to flourish on the job.
With the Combination format, you want to convince the recruiter you have extensive work experience in jobs that are similar to a Travel Agent and have acquired the requisite formal training and education.
Create a Compelling Objective Statement
"Why would you want to become a Travel Agent – at this time?"
There are plenty of career opportunities for sure, but the recruiter would want to know why you would choose the career of a Travel Agent.
We've shared the statistics. We've informed you of the challenges. It takes someone with a unique passion and love for travel to become a Travel Agent.
Do you like helping people plan their dream vacation? Do you enjoy swapping travel experiences? Are you interested in the wonderful perks earned by the best travel agents?
Share your story with the recruiter by stating your reasons for becoming a Travel Agent in the Objective Statement.
Use the Right Verbs
Lead-off your job descriptions with the right verbs. Choosing the right verbs creates imagery and an immediate, more dynamic association with your performance as a Travel Agent.
What are some of the best verbs you can use for a Travel Agent?
Plan
Organize
Coordinate
Recommend
Prepare
Manage
Correspond
Communicate
Arrange
Finalize
Conduct
Perform
Confirm
Verify
Validate
Review
Research
No Errors in Spelling and Grammar – Please!
Don't think errors and spelling are just small stuff. They can put off the recruiter of the agency because these types of mistakes are indicators that you might be irresponsible, uncaring, and downright sloppy at work.
Being detail-oriented is very important for a Travel Agency because mistakes can be costly. For example, if you spell the customer's name wrong it could cause problems when he tries to check in the hotel.
Before submitting your resume, make sure it is free of spelling and grammar errors.
Travel Agent Skills List
In an age where technology has made it easier for travelers to book vacations, what Travel Agent skills still make him relevant and valuable for agencies to hire?
Education – A high school diploma or a GED score will suffice to become a Travel Agent.

However, having a college degree or an Associate degree in a relevant course such as Tourism, Business Administration, and Marketing will help stand out from the rest.

Agencies prefer candidates with higher education because they can move faster down the training process and get to work right away.

Certification/Licences – Certifications are not needed and there's no state-wide requirement for travel agents to be professionally licensed.

That said, getting certified in relevant courses and acquiring a license from a reputable organization such as The Travel Institute will put a premium on your application.

Excellent Communication – One of the biggest advantages of a human Travel Agent over the booking engines and the A.I./Chatbots most travel agencies are using is the ability to communicate clearly and articulately.

Chatbots are programmed to answer FAQs and are not capable of real-time feedback – and this can be very frustrating for travelers!

Thus, to be an effective Travel Agent you must have excellent communication skills – the ability to articulate information and to listen intently to the ideas of the customer.

Top-Notch Customer Service – Another big plus for the human Travel Agent! Planning vacations or business trips can be very stressful.

Think of a family that wants to fly out and book themselves at a hotel for a wedding. Other than finding a good hotel and flight arrangements, you have to provide transportation services!

A good Travel Agent can make planning less stressful by providing excellent customer service.

Problem-Solving Skills – Sometimes things don't go as planned. A snowstorm can cause delays.

Flights can be fully-booked. A traveler wants to make sure his US$10,000 Gibson Les Paul is safely stored.

You should have the ability to help a client go through these problems and arrive at his destination safe and sound.

Ability to Sell Products and Services – A Travel Agency has travel packages that are designed to increase sales through volume purchases.

Likewise, an agency may have arrangements with certain airlines, transportation companies, and hotels where every booking nets them a juicy commission.

The agency will rely on the Travel Agent to sell these packages and services to the customer to increase sales.

Knowledge of Computers – You will be conducting work via computers. Agencies have their own booking engines and CRM programs and you should be comfortable with running these systems.

Also, you might be asked to do an online search on-the-fly. Having a good knowledge of computers and the Internet will make your job easier.
Travel Agent Duties And Responsibilities For The Work Experience Section
What types of duties and responsibilities do recruiters or travel agency owners want to see in your Travel Agent work experience section? For you, what you need to be concerned about is how to present these duties and responsibilities in your work experience section.
Don't Be Generic
Many job seekers take the resume for granted. They don't realize the resume is their first point-of-contact with the company they want to work for. So, rather than put some time, thought, and effort into the resume, they go generic and submit a resume that reads like everyone else's.
Keep this in mind: the resume is about you – not everyone else. It should define YOUR experience. Never submit a resume that reads generic. Your Travel Agent resume should talk about you – what you offer, your qualifications, and the experiences that will convince the recruiter to consider your application.
Customize Your Resume
The golden rule in content writing is to write for your audience. Create content that addresses or answers the needs of your audience. The same rule can be applied to resume writing.
The recruiter is your audience. He reviews resumes in order to find candidates who can fill the needs of the company. The best way to do this is to customize your resume to fit the requirements of the job.
Go back to the job ad and review the list of duties and responsibilities which is often summarized as the "Scope of Work".
Next, review your current and previous work history. Identify the duties and responsibilities that you handled which are similar or the same as those stated in the job ad.
In your work experience section, prioritize the duties and responsibilities that directly address the needs of the company. Make sure they are seen by the recruiter right away.
Touch on Various Activities
The job of a Travel Agent touches on different activities:
Sales
Marketing
Customer Service
Research
Accounting
Administrative Work
Ideally, you should have around 5 to 8 examples of the duties and responsibilities you managed as a Travel Agent.
Try to give examples of your involvement in these activities to make your work experience section more interesting.
For example:
Manage the social media accounts of the travel agency.
Respond to emails, chat messages and social media posts from customers and interested parties.
Attend to all inbound calls; inquiries on travel packages.
Assist the customer in preparing an itinerary that fits his budget.
Offer the customer discounted deals and add-ons to hit the agency's monthly sales quota.
Update the CRM.
Mention Your Accomplishments
The best way to give your resume a boost is to mention your accomplishments in the work experience section.
Were you a sales top-notcher?
Did you win any awards or citations?
Did you hit your sales quota for a record 6 months in a row?
Were you able to increase the number of new clients for the agency?
Did you set the new sales record?
Recruiters will ALWAYS be attracted by numbers. If you have a proven track record as a successful Travel Agent, don't hesitate to put it on your resume.
Entry-Level Travel Agent Resume
There are a lot of opportunities available even if you have an entry-level Travel Agent resume. Although demand might be a bit scarce, there are travel agencies that want to hire the best candidates out there. In fact, you might be competing for the job with a good number of entry-level travel agents!
So how do you stay on top of the competition?
Highlight Your Passion – You could become anything – but why a travel agent? Did you enjoy traveling when you were younger? Are you confident in your ability to give travel advice? Use the Objective Statement to highlight your passion for travel.
Use the Functional Format – Make sure you have acquired formal training and education that will validate your knowledge about becoming a Travel Agent. For example, you could take up short courses on Travel and Tourism, the hospitality business, and the travel and leisure industry.
Include Other Types of Experience – If you are a licensed Travel Agent, you could put up an online travel agency and work as a freelancer.

You may have apprenticed or participated in On-The-Job training at a travel agency. These experiences should be included in your resume as they allowed you to practice what you've learned or trained for.
It may take a while to get some offers but don't give up or lose hope. Keep pushing toward your goal of becoming a Travel Agent. In the meantime, try learning skills that will make you a more attractive candidate such as studying a foreign language, digital marketing, or travel blogging.
We are sorry that this post was not useful for you!
Let us improve this post!
Tell us how we can improve this post?