Uber Driver Resume Sample
Contact Information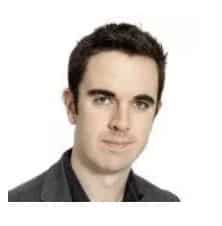 Warren V. Grayson
Age: 31
Address: 75464 Gatehouse Lane, Las Vegas, NV
Phone: (702) 986 4756
Driver's License: N03- 56783 
Expiration Date: July 2022
Email: [email protected]
Current Job: Uber Partner/Driver
Objective Statement
Uber driver in Las Vegas for 5 years; defensive driver with proven navigational skills. Reviews of my service have been 100% positive with riders citing my punctuality, sense of professionalism, cheerful disposition, positive attitude, and neat appearance. I am frequently entrusted the task to drive V.I.Ps who are in Las Vegas for a short visit. 
Work Experience
Uber Driver; 2015 to Present
Las Vegas, NV.
Responsibilities:
Transport passengers to their intended destination promptly and safely.

Respond to request for service in a timely manner.

Regularly update customer on ETA.

Contact customer to ensure correct pick-up location.

Address all passengers in a respectful and courteous manner.

Maintain the cleanliness and working condition of the car.

Ensure car insurance is updated.

Track and monitor all expenses related to the operation of the vehicle.

Received 5 star Uber rider rating.
Customer Service Representative; 2012 to 2015
LV Health and Fitness Studio; Las Vegas, NV.
Responsibilities
Prepare calling list; contact members with existing trouble tickets and work toward achieving final resolution.

Receive inbound calls; take note of details and forward all information to Customer Support Manager for preparation of trouble tickets.

Update CRM on a daily basis.

Guide incoming members to the online sign up process.

Orient members on new gym promotions, group packages, and special discounts..
Strengths/Special Skills
Uber Rider Rating Average – 5 out of 5 stars

100% Punctuality Score

Excellent communication skills

Knowledgeable about the key destination points in Las Vegas

Knowledgeable in car repair and maintenance.
Education
College
Associate Degree
Marketing
College of Southern Nevada
Las Vegas, NV
2009 to 2011
High School
Nevada State High School
Las Vegas, NV
2005 to 2009
How To Write A Good Uber Driver Resume
To become an Uber Partner, you need a good resume. Uber wants to be sure that the people they partner with are qualified not just in terms of requirements but also in terms of personality. 
After all, as an Uber Partner/Driver, you represent the company. Second, you are providing a service. You meet new people every day while on the job. How you interact with Uber's app users will reflect on the company and determine if there will be repeat business. 
Your Uber Driver resume is the first point of contact with Uber. It has to make a good impression right away. 
Here are our tips on how to write a good Uber Driver resume:
Show That You Meet The Uber Partner/Driver Qualifications
You cannot become an Uber Partner/Driver unless you meet the qualifications which are:
At least 21 years old.

Have a driving experience of at least 3 years.

Your car is covered by car insurance in your state.

Possess in-state car registration.

Have a valid driver's license.

No criminal history.

Have a clean driving record.
Your age, the information on your driver's license, and car registration details can be indicated in the Contact Information section. The other details can be shared in the Objective Statement and Strengths sections.
Share Your Story In Your Objective Statement
Why do you want to become an Uber Partner/Driver? The reasons why one wants to become part of the Uber family are different from one applicant to another. The recruiter may have heard everything but each new story can still be fresh and refreshing.
Keep it short, simple, and concise. Most importantly, be honest and authentic when narrating your story.
Use the Reverse-Chronological Format
Recruiters are very familiar with the reverse-chronological format because most of the resumes that land on their desks are structured in this manner:
Contact Information

Objective Statement

Strengths

Work Experience

Education
The reverse-chronological is applied to the Work Experience and Education sections. You start out with the latest or most recent experience and work your way back to the earliest and relevant one. 
The purpose of the reverse-chronological format is to help the recruiter assess your qualifications in the present. 
Let Your Soft Skills Stand Out
You can be an Uber Driver while holding down a regular 9-to-5 job. This means, go ahead and write about what you do when you're not transporting Uber app users to their respective destinations.
The important thing to remember when writing your job descriptions is to focus on your soft skills – the personality attributes that are relevant to a customer-centric job. 
Come up with the profile of an Uber Driver. Ask yourself, what kind of person would you want to be your Uber driver for the day? Apply this thought process to your current work experience and list down the instances that best describe this particular soft skill.
Uber Driver Skills List
Not everybody who can drive a car can become an Uber Driver. Being a good, defensive-minded driver is definitely a huge plus but it is not enough. 
What abilities should be in your Uber Driver skills list?
Professional Approach to the Job
As an Uber Partner/Driver, you represent the billion-dollar company. There is a reason why Uber has specific requirements for the type of car that can be allowed under its partnership arrangement.
For Uber, success is predicated on rider experience. You must do your share to ensure this every time you respond to a request for a ride. 
Your car must be in fine running condition. It must be clean with a nice, fresh smell to its interior. The air-conditioning should be functioning properly. 
As the Uber partner/driver, you must look the part of a professional. Make sure you are clean; hair neatly combed or styled, and like your car, you should also smell nice and fresh!
Lastly, when picking up your passenger, be diligent when it comes to your whereabouts. No one likes to wait. If you get stuck in traffic, keep in close contact with the passenger and keep him updated about your ETA.
Communication
An Uber Driver must be pleasant, cordial, and respectful to passengers. You don't have to act like the neighborhood bartender or barber. Some passengers won't be chatty and may prefer peace and quiet.
However, if you are asked a question, respond in a respectful manner and give the best possible answer. If you don't know the answer, say so and offer assistance. 
Self-Motivated Attitude
As mentioned, becoming an Uber driver may not be the best route to the "Lifestyles of the Rich and Famous". But as a sideline, it will augment your monthly income nicely. 
That said, it might be difficult to find motivation on certain days. There may be times that you don't feel like driving but the app says you're within proximity of the subscriber. 
Remember, this is more than a job or a sideline. As a partner of Uber, you are running a business for the company. Think of the partnership arrangement as a franchisee of Uber. 
If you want to grow your business, you have to put in the effort. As the saying goes, "You get out what you put in."
Good Money Management Skills
The Uber Drivers who have found success in this venture are the ones with good money management skills. 
You should keep track of your cash flow:
How much sales did you make?

What were the day's expenses?

Did you exceed your daily budget for food and contingencies?

Were you able to capitalize on any referrals?

Did you set aside money for taxes?
Again, this is a business and you have to manage it like one.
Strategic, Forward-Thinker 
A good Uber Driver is strategic and forward-thinking. If he's designated within a specific area, he researches then plans the best routes. He keeps notes of the places that have the least traffic as well as the high and low car volume hours. 
He familiarizes himself with the most popular destinations and the best ways to get there. This way, he doesn't waste time – and gas – when servicing customers of Uber.
Uber Driver Duties And Responsibilities For The Work Experience Section
When writing the Uber driver Work Experience section in your resume, always keep in mind that your duties and responsibilities aren't limited to just driving. 
Again, approach your job description from the point-of-view of a business owner. How did you manage the partnership with Uber? 
Your duties and responsibilities should cover a wide range of tasks and of course, include awards and citations you may have received.
Promptly respond to request for Uber service.

Regularly update the client on ETA especially if delays in pick-up time are possible.

Ensure the cleanliness and running condition of the car.

Maintain neat and clean appearance for riders.

Manage routes expertly with the use of iPhone technology.

Keep track of all expenses – gas, maintenance, food, and contingencies.

Safely drove passengers to their destination.

Maintain a 100% punctuality score on all arrivals.

Provide answers to passengers' questions to the best of my knowledge.
Entry-Level Uber Driver Resume
Are you applying for Uber's partner/driver program for the first time? Don't worry! You can still get approved even if you have an entry-level Uber Driver resume.
The company is always looking for right-fit candidates to become Uber drivers. If you meet the qualifications stated on their website, you have a good chance of becoming an Uber partner. 
Still, that doesn't mean you should get sloppy with your resume. It is not just a piece of paper. The resume is your marketing toolkit; a calling card that tells Uber why the company should get you as its partner.
Here are our tips on how to write an effective entry-level Uber Driver resume:
Keep Your Resume Short and Simple –

Keep all of the information down to just one page. Write clearly and concisely. State your qualifications – valid driver's license number, years of driving experience, type and make of car – at the Contact Information section of the resume.

Use the Objective Statement Properly –

Tell the recruiter why you want to become an Uber Driver. Do you want to increase your monthly income because you're becoming a father? Are you trying to send your siblings to school? Be honest and sincere with your storytelling. Recruiters love a good story!
Use the Reverse-Chronological Format – As explained earlier, the reverse-chronological format makes the recruiter's job easier. The details of your resume are easy to follow and are more organized.
We are sorry that this post was not useful for you!
Let us improve this post!
Tell us how we can improve this post?