Criminal Justice Resume Sample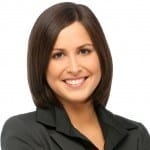 Mary Jane O. Smith
Address:         345 Twin Oaks Avenue, Santa Clara, CA
Phone:            (408) 9876543
Email:             [email protected]
Current Job: Pretrial Service Officer, County of Santa Clara, CA
---
Objective
A dedicated Pretrial Service Officer with 7 years of work experience seeks to join Central Community Partners as a Criminal Justice Liaison. Committed to assist in the fair administration of justice and promote community safety.
Skills:
Master's Degree in Criminal Justice (in progress).
Bachelor's Degree in Criminal Justice.
Strong knowledge of the Penal Code and other statutory laws relative to criminal offenses.
Compliance with the Code of Conduct for Judicial Employees and court confidentiality requirements.
Well versed with statutes impacting pretrial release, bail setting and probable cause.
Ability to consistently demonstrate sound ethics and judgment.
Excellent interpersonal skills.
Multilingual – Fluent in English and Spanish; Conversational in Mandarin.
Proficient in different Court Case Management Software such as Caseload Pro and Juvenile Case Management System (JCMS).
---
Work Experience
Pretrial Service Officer, 2020 to present
County of Santa Clara, CA
Duties and Responsibilities
Interviews people detained for criminal offenses and utilizes customary criteria, background data, and discretion to establish recommendations regarding own recognizance and conditional release
Researches Criminal Justice databases and prepares accurate Criminal Justice history reports in a timely manner
Validates information gathered from defendants through personal interviews, telephone conversations or written correspondence
Establishes constant communication with family, victims and local law enforcement agencies regarding client's compliance with court conditions and related issues
Oversees defendants on pretrial release to ensure public safety, monitors defendants' compliance with release conditions, investigates alleged violations of release and forwards findings to the court
Deputy Probation Officer, 2017 to 2020
County of Santa Clara, CA
Duties and Responsibilities
Represented the Probation Department before the courts to present comprehensive oral arguments and position statements.
Prepared and submitted reports on termination of probation, expungement, bail reduction, and bail consideration.
Facilitated financial arrangements for the collection and distribution of fines, restitution and foster care dues.
Collaborated with other County staff, community agencies, and other government agencies on assigned probation cases.
Completed 55 written investigations/evaluations on proposed plans for offenders scheduled for release from imprisonment.

Probation Officer I, 2015 to 2017
County of Sonoma, Sonoma, CA
Duties and Responsibilities
Supervised and evaluated behaviour of 5 Adult and 20 Juvenile offenders on probation
Testified in court to defend recommendations and present studies/facts to persuade court in favour of clients
Conducted investigations and submitted proposed plans for offenders who were due for release from imprisonment
Prepared and completed comprehensive reports for court hearings
Interviewed clients, families and school officials to determine the best recommendation for appropriate placement of offenders
---
Education
Master of Science in Criminal Justice (In progress)
California State University, Los Angeles, CA
2019-present
Bachelor of Science in Criminal Justice
California State University, Los Angeles, CA
2013-2017; Cum Laude
High School
Mary Mount High School, Orange County, CA
2009-2013; GPA 3.8
---
Criminal Justice Resume Skills List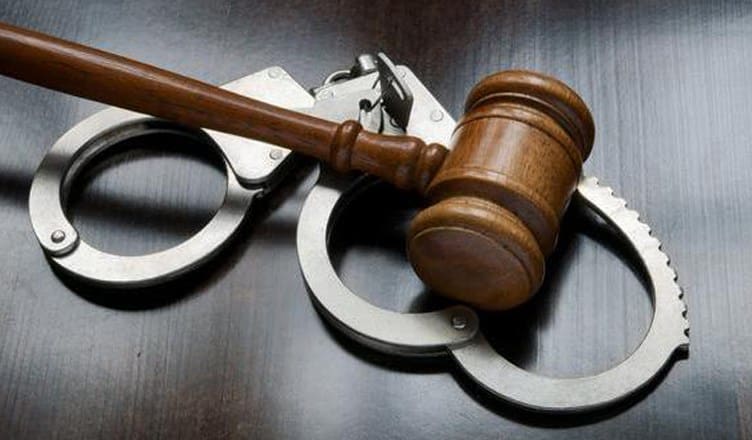 Each Criminal Justice job will require different skills so it is very important to review the job ad carefully to ensure that you will be able to match the employer's qualifications. But generally, you should have these qualifications should be in your Criminal Justice skills list.
Education

A Bachelor's degree in Criminal justice, Criminology, Psychology, Behavioural Sciences or related field is required from applicants who desire to enter this field as a Probation/ Corrections officer, Police officer, Private/Homicide Detective, Crime Scene Investigator, FBI Agent, Paralegal, Fraud Investigator, Secret Service Agent or US Marshal.   As you have also read from our sample job description for Criminal Justice resume, having a high educational attainment such as a Master's Degree will give you a definite advantage.

Strong Ethics

A Criminal justice professional should have a strong sense of right vs wrong.  In order to uphold the rules of law, you should possess unwavering ethics regardless of circumstances.

Knowledge of Legal Structures

It is important to be knowledgeable on the criminal laws of the state you wish to practice in. On-the-job experience is the key to mastering the ins and outs of the criminal justice system.

Good Writing Skills

Criminal Justice jobs require a lot of written reports.  Whether you're writing investigative reports, warrant of arrest or probation proposal, you need to have the skill to convey ideas well thru writing.

Effective Communication Skills

The ability to communicate well with people from all walks of life is essential to this kind of profession. It is necessary to know how to get your ideas across clearly. Your manner of speaking should be pleasant and respectful. You have to be a good listener too.  There are criminal justice professions that require a lot of investigative work. Your reports and evaluation will turn out accurately if you have the ability to pay close attention what other people are saying and ask questions to draw out truthful answers.

Technology Skills

Different departments of Criminal Justice are constantly upgrading their technology tools to ensure that public safety will never be compromised. Make sure to brush up on current software necessary for the job position you are eyeing.  Basic Computer knowledge will not help you stand out so you need to update your technology skills in order to impress.

Physically Fit

Most law enforcement positions have strict physical fitness requirements.  If you think you have to stamina to work long hours on foot, you can apply as a Police Officer, Probation Officer, Crime Investigator, FBI Agent or CSI Agent. If you have physical limitations, you can opt to work as a profiler, computer forensics expert, criminal psychologist or Criminal lawyer instead.
Additional Skills

Are you bilingual?  Add relevant skills to your resume because they will give you an edge over applicants with similar qualifications.  Think of other relevant skills you possess that are not listed in the job ad but can help you perform your job better.
Criminal Justice Resume Objective
When you write your Criminal Justice resume objective, emphasize your dedication to the profession in order to earn a favourable impression from the employer.   
Add skills and credentials that will lead the reader to have a hunch that you may just be the one they are looking for. This way, you are certain that your resume will be read from top to bottom.
Start by reviewing the Job Ad carefully.  Highlight the traits and skills that suit you best.  In our sample resume objective for Criminal Justice, we chose "dedicated" as the most identifiable attribute.  
Follow it up with your current job title and years of experience. End the first sentence by stating the position you seek and the name of the company.
In the second sentence, write what you intend to contribute to the organization.  Take your cue from the company's mission/vision statement in order to align your goal with theirs.  Keep your objective concise and on point.
Criminal Justice Resume Format
Use the reverse chronological Format in your Criminal Justice resume format.  Begin with your current job and work your way backwards. Write your educational background in the same manner. Start with your highest degree of attainment and work your way back to High School.
List your strengths and work responsibilities in bullet points so the hiring manager can easily scan the important details in your resume.
Remember to stick to a 10 year time frame for your work experience so there is no need to list every job you've held in the past years. Your resume should not go beyond 2 pages.  Be concise and include relevant information only.
Take a look at our sample resume template for Criminal Justice. The sections should be arranged in the following order:
Contact Information

Objective

Skills

Work Experience

Education

Certifications

Personal Information
Entry Level Criminal Justice Resume
If you have an entry level Criminal Justice resume and have no prior work experience, focus on your relevant or transferable skills and abilities.  If you took summer jobs, internship or on-the-job training at a law office or police force while in college, you can include these details as part of your work experience.  
You should also use the functional format instead of the reverse chronological format. Using our Criminal Justice sample resume template, the sections will be rearranged this way:
Contact Information

Objective Statement

Skills

Education

Work Experience

Personal Information
Make sure to include extra-curricular activities you participated in school such as sports, team events and volunteering. This will help demonstrate your abilities to lead and work well with team members. Remember to list only activities that are relevant to criminal justice profession.
Criminal Justice Resume Writing Tips
Do justice to your application by making sure it is on point before submitting it. To be sure, review our Criminal Justice resume writing tips:
Keep It Short –

Ideally, a resume should not go beyond two pages.  If you have an extensive work history, cut it down to a 10 year time frame.  Hiring managers are not too keen on reviewing lengthy resumes so save space by using bullet points and fragmented sentences.  Skip the essays or long and winding sentences.

Quantify your Accomplishments –

Validate your accomplishments with figures to give the Hiring Manager a good grasp on how effective you are at work. Specify the number of offenders you supervised, cases you handled or arrest warrants you issued.
For example,
Completed 55 written investigations/evaluations on proposed plans for offenders scheduled for release from imprisonment

Supervised and evaluated behaviour of 5 Adult and 20 Juvenile offenders on probation
As mentioned, there are different opportunities available for this profession. If you want to try out for a new career, don't submit the same application. Always customize your resume according to the job requirements.
We are sorry that this post was not useful for you!
Let us improve this post!
Tell us how we can improve this post?