Civil Engineer Resume Sample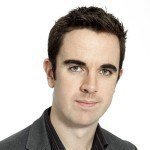 Daniel T. Monroe
Address:              345 Valley Drive, Anaheim, CA
Phone:                 (213) 876 0000
Email:                  [email protected]
Current Job:      Civil Engineer, Orion Construction
---
Civil Engineer Resume Objectives
Successful resume objectives for civil engineers include:
Licensed Civil Engineer with 8 years' work experience, seeks to join Green Line Construction as a senior Civil Engineer and develop innovative and environmentally friendly infrastructure designs.

Certified Professional Engineer with 8 years of experience in Project Management and Risk Assessment seeks to acquire the Civil Engineer position at YYZ Company.

Civil Engineer licensed as a Professional Engineer in the state of California is interested in pursuing the open position at XYZ Company. As summarized in your job post, I have the required experience in surveying, preparation of project proposals, and drafting cost estimates.

Licensed Professional Engineer with 4 years of experience working in the oil rigs in the Kingdom of Saudi Arabia is desirous in becoming the Civil Engineer for ABC Oil Exploration Company. I have experience in Structural Design, Hazardous Waste Management, Geotechnical Engineering, and Water Quality Analysis.

Well-tenured Professional Engineer with more than 15 years of experience is interested in becoming the Senior Civil Engineer at QPR Engineering and Structural Design Corporation. My background in Project Management, Risk Assessment, Budget Control, and Fluid Mechanics will meet the needs of your company.

I am interested in pursuing the open position for Civil Engineer at your company, XXY Development Corporation. Although entry-level, I am licensed as a Professional Engineer in the state of New Jersey and have prior experience in drafting proposals, preparing cost estimates, and surveying.
---
Skills to put on a Civil Engineer Resume
Licensed Civil Engineer – PE

BS in Civil Engineering

Supervised construction of a strip

Efficient in managing construction costs

Proficient in AutoCAD 3D, Civil 3D, Revit, Bluebeam and Reality Capture

Autodesk Certified Professional

Well versed in Construction Scheduling Software such as Snap Schedule

Strategic planner and creative problem solver

Great written and verbal Communication skills

Strong mathematical skills

Extensive background in construction planning and project management

Solid understanding of the fundamentals of physics, structural engineering, and architecture

Comprehensive and thorough research abilities

Keen observation and perception skills

Creative design and drafting skills

Excellent critical thinking abilities

Effective problem-solving skills

Ability to make quick but precise decisions

Extensive experience in providing leadership, delegation, and management

Strong understanding of business and management principles

Ability to negotiate contracts

Meticulous approach to work

Effective time management skills

Performs at a high level within a team framework

Motivated to continually improve knowledge 

Excellent comprehension and top-level learning ability

Effective communicator and active listener

Strong work endurance; can sustain high-level focus for several hours

Updated knowledge in technology and the latest computer software programs for Engineering
---
Work Experience
Civil Engineer, 2017 to present
Orion Construction, Anaheim, CA
Responsibilities
Assigns and schedules shifts of construction workers, employees and/or their supervisors in multiple locations and areas
Identifies potential glitches by studying traffic patterns and environmental conditions
Collates and studies survey reports, maps, drawings, blueprints, aerial photographs and other data required for construction projects
Determines the adequacy and strength of foundations, concrete, asphalt or steel by testing soil and materials
Estimates cost of supplies, equipment, and labor. Plans ways and means to control operations cost, overruns and worker turnover
Examines landscape, potential risks, opportunities, and barriers of the proposed project site
Civil Engineer, 2015-2017
Top Builders, Long beach, CA
Duties and Responsibilities
Oversaw construction of strip mall from design to completion.
Supervised 50 in-house workers plus subcontractors on site and consulted team managers on work shifts which improved productivity by 80%.
Sourced construction materials and price quotations from supply stores located near the site. Negotiated better terms which decreased the cost of materials by 30%.
The created data system that tracked daily progress of work, the inventory level of materials on site and work shifts.
Prepared monthly consumption (material, utilities, labor etc) and daily progress reports. Made necessary adjustments to keep operating costs within projected range
Utilized employee scheduling software— Snap Schedule and prevented high worker turnover and minimized grievances
Civil Engineer, 2015-2017
JVC Construction Inc., Sacramento, CA
Duties and Responsibilities
Reviewed drawings and made necessary modifications in the soft copy (AutoCAD) as suggested by the manager and discussed the changes with the client.
Calculated the volume of (concrete, shutter and other materials) required to cast the structural members as per the site plan and executed within the day
Arranged Bar Bending Schedule (BBS) for the required structural members
Prepared work schedule with great consideration for time-off requests, labor rules, and worker readiness
Replaced Excel scheduling format with construction scheduling software which resulted in a 50% reduction in Labor Cost and improved work output by 90%
Duties And Responsibilities To Put On A Civil Engineer Resume 
Reviews and evaluates the sustainability as well as the environmental impact of the project.

Performs technical and feasibility studies including on-site investigations.

Collaborates with a number of professionals such as architects, engineers, and contractors, including clients on matters related to the completion of a project.

Conducts the necessary research on various key areas of responsibility such as structural design, waste management, and risk assessment.

Manages the budget for the project and other approved resources.

Utilizes various software programs in order to develop detailed design drawings.

Reviews project designs, anticipates potential problems, and moves to resolve design and development issues.

Schedules the delivery of materials and oversees the purchase of equipment.

Ensures that the company strictly complies with the local government regulations regarding health and personnel safety and toxic waste disposal. 

Prepares, implements, and manages project plans.

Reviews and regularly updates knowledge on local government regulations and ordinances.

Monitors and optimizes all safety procedures and production processes to make sure these are in strict compliance with regulatory requirements.

Studies and evaluates project progress; prepares recommendations and presents alternative solutions to address potential problems.

Reviews, analyzes, and introduces improvements or revisions to project estimates and the pre-determined budget. 

Analyzes maps, blueprints, surveys, design drawings, aerial images, and all other relevant topographical data that supports the project.

Plans and designs hydraulic structures and systems; applies and strictly adheres to all construction and local government standards.

Calculates load and grade requirements, material stress factors, and water flow rates for the purpose of finalizing design specifications.

Monitors progress status of projects through daily inspections for the purpose of staying on the project timetable. 

Studies then prepare public documents such as deeds, property descriptions, bid proposals, and environmental impact statements.

Conducts tests on materials and soil to determine their quality and if present status can support design and development specifications.
---
Education
AutoCad Level III
CAD Masters Inc., CA
2016
Advanced Civil 3D and Reality Capture
CAD Masters Inc., CA
2016
CAD-1 Course (AutoCad, Civil 3D, Revit, Beamworks and Navisworks)
CAD-1 Training Center, CO
2015
Bachelor of Science in Civil Engineering, Cum Laude
California State University, Los Angeles, CA
2017-2015; GPA 3.75
High School
McMillan High School, San Diego, CA
2016-2017; GPA 3.5
License:
Passed Professional Engineering exam provided by NCEES in 2017
---
Personal information
Status: Single
Date of Birth: October 4, 1982
Hobbies include model building, swimming, and tennis.
Civil Engineer Inspector Resume Sample
Name: Roman Hanna
Address: Centereach, NY 11720
Phone: (452) 259-8494
Email: [email protected]
Current job: Civil Engineer Inspector at Moen Inc
Objective


I have over 10 years of experience in civil engineering, planning, inspections, and engineering coordination. I am highly experienced in the inspection of all building types, including commercial, industrial, and residential construction. I have been in this field for over 10 years and understand the importance of meeting deadlines and following through with projects.
Work Experience
Civil Engineer Inspector, 2018 – present Hartmann – Sauer
Duties and Responsibilities:
Design, test, manufacture, and maintain mechanical equipment and machinery
Conduct research and recommend new or improved equipment to produce desired results
Evaluate equipment failures, improve efficiency through design or engineering changes
Provide technical support as needed to other departments
Perform precision measurements and calculations using engineering drawings, blueprints, and specifications
Rotate or move machinery to inspect and maintain it to prevent breakdowns
Civil Engineer Inspector, 2014 – 2018
Emmerich Group
Duties and Responsibilities:
Inspects construction sites and gathers data such as building codes, safety violations, and structural designs
Inspects the materials used in construction and evaluates the quality of the construction
Writes inspection reports
Ensures compliance with building codes and other regulations
Performs site safety inspections
Entry-level Civil Engineer Inspector, 2012 – 2014
Moen Inc
Duties and Responsibilities:
Investigate violations of the general building code and zoning regulations.
Analyze and inspect construction for conformance with applicable codes and regulations.
Review plans and specifications to ascertain conformance with applicable codes, regulations, and standards.
Inspect construction sites to ensure compliance with the National Electrical Code, National Electric Code, National Plumbing Code, ANSI Standards A10 and A14.
Inspect work sites for compliance with the Occupational Safety and Health Act,
Skills
Ability to read and interpret plans, specifications, and construction drawings
Knowledge of civil engineering methods, practices, and terminology
Knowledge of construction materials, methods and procedures
Ability to prepare engineering reports and sketches
Senior Civil Engineer Resume Sample
Name: Dawson Mclaughlin
Address: Panama City, FL 32404
Phone: (752) 580-8944
Email: [email protected]
Current job: Senior Civil Engineer at Price and Sons
Objective
I have experience, knowledge and skills in Civil Engineering and I am ready to be a part of your team. I am a team player that has the ability to work independently, can manage multiple tasks simultaneously, and has strong interpersonal skills. I have been working as a Senior Civil Engineer for the last 10 years with various companies both in the private and public sectors. I have a diverse set of experience in both residential and commercial projects.
Work Experience
Senior Civil Engineer, 2018 – present Beahan
Duties and Responsibilities:
Develop project concepts, engineering designs and specifications, cost estimates and schedules
Participate in the development and execution of the overall project plan
Provide civil engineering services for large, complex construction projects
Conducts technical evaluations of proposed construction methods and designs
Prepares final design plans and specifications
Provides civil engineering services to public agencies, private sector developers and utility companies on projects of varying scope
Senior Civil Engineer, 2014 – 2018
Paucek – Treutel
Duties and Responsibilities:
Design, plan, and oversee the construction of civil infrastructure.
Provide civil engineering expertise to clients in a variety of industries.
Develop engineering plans and specifications from conceptual layout to detailed design.
Provide management and technical support for staff as needed.
Manage project life cycles from pre-construction to construction, with a focus on budgeting, scheduling, and executing.
Develop and maintain relationships with clients to ensure successful projects.
Entry-level Senior Civil Engineer, 2012 – 2014
Price and Sons
Duties and Responsibilities:
Design, supervise and complete all civil engineering work related to the site
Work with architects and planners to ensure that all civil engineering features of the site are included in the design
Supervise construction of the site in accordance with design specifications
Coordinate with civil engineers, architects, and planners to prepare construction drawings
Supervise construction of the site
Coordinate with architects, engineers, and other professionals to ensure the quality of workmanship for the site
Skills
Project Management experience
Instrumentation Experience
AutoCAD Skills
Experience with commercial, residential, and industrial projects
Civil Engineer Technician Resume Sample
Name: Makai Ellis
Address: Bedford, OH 44146
Phone: (429) 547-3157
Email: [email protected]
Current job: Civil Engineer Technician at Howell LLC
Objective
My goal is to obtain a Civil Engineering Technician position with a company where I can use my knowledge and skills to provide quality service. I am an ambitious individual with a high level of motivation and strong work ethic. I am confident in my abilities to be a team player, make sound decisions, and build rapport with other team members.
Work Experience
Civil Engineer Technician, 2018 – present Schroeder
Duties and Responsibilities:
Prepare designs, drawings, and specifications for civil engineering projects
Conduct civil engineering surveys and data collection
Manage contracts, bids, and proposals
Prepare cost estimates for projects
Develop project budgets
Coordinate with engineers to ensure completion of project design
Provide construction inspection
Civil Engineer Technician, 2014 – 2018
Lang Group
Duties and Responsibilities:
Evaluate various aspects of proposed construction and design projects
Work with engineers to design and redesign construction projects
Prepare sketches and drawings for proposed structures
Analyze costs for proposed structures
Prepare preliminary estimates and construction cost estimates for projects
Create specifications for the building materials used in construction projects
Design and engineer structures to be built to withstand external forces like earthquakes and floods
Entry-level Civil Engineer Technician, 2012 – 2014
Howell LLC
Duties and Responsibilities:
Provide technical support to internal customers, who may be located in various parts of the world.
Monitor and resolve customer problems by telephone, email and remote access.
Handle all customer communications in a timely and professional manner, with the objective of resolving issues to the customer's satisfaction.
Determine the most appropriate and cost-effective solution for customer problems according to the customer's requirements.
Skills
Basic understanding of computer software such as Microsoft Office and AutoCAD
Experience in a field related to engineering
Experience in the use of surveying equipment
Experience with surveying equipment
Civil Engineer Operations Administrator Resume Sample
Name: Jaquan Smith
Address: Biloxi, MS 39532
Phone: (263) 946-0413
Email: [email protected]
Current job: Civil Engineer Operations Administrator at O'Reilly – Muller
Objective
I am a Civil Engineer Operations Administrator with 5 years of experience in engineering data analysis, construction cost estimation and project management. I am a skilled, detail-oriented and dependable Operations Administrator. My experience includes managing construction projects and overseeing the operations of engineering data analysis and project management.
Work Experience
Civil Engineer Operations Administrator, 2018 – present Torp – Cole
Duties and Responsibilities:
Operate and maintain equipment as required
Provide assistance to others with their duties
Maintain and produce reports as required
Maintain and organize equipment inventory
Maintain and organize equipment records
Coordinate resources to ensure that work flow is efficient
Civil Engineer Operations Administrator, 2014 – 2018
Rolfson – Kuphal
Duties and Responsibilities:
Creating and distributing agendas and meeting minutes
Answering all incoming phone calls
Preparing and sending out meeting notifications
Inputting and distributing invoices
Ordering office supplies
Coordinating the office move
Prioritizing and managing the office to do list
Entry-level Civil Engineer Operations Administrator, 2012 – 2014
O'Reilly – Muller
Duties and Responsibilities:
Assist in the development of safety programs and rules to protect the health and safety of employees.
Assist in the development of management programs and rules to protect the health and safety of employees.
Conduct research to improve, design, and develop new products.
Consult with management to identify and fill new or changing needs.
Develop relationships with vendors to reduce costs, improve quality, and maximize business potential.
Skills
Data analysis
Word processing
Database programming
Project management
Aviation Civil Engineer Resume Sample
Name: Rogelio Bishop
Address: Ormond Beach, FL 32174
Phone: (952) 230-7828
Email: [email protected]
Current job: Aviation Civil Engineer at Haley
Objective
I am a recent graduate with a Bachelor's Degree in Aviation Engineering and a passion for aviation. I am looking for an entry level position that will allow me to utilize my skills in design and analysis to further the aviation industry.
I have experience in designing aircraft as well as conducting research in aerodynamics. I have a strong foundation in engineering and am eager to learn more and grow in my career.
Work Experience
Aviation Civil Engineer, 2018 – present Johnston
Duties and Responsibilities:
Perform aircraft design and analysis calculations
Develop detailed design documentation for aircraft and their systems
Design and conduct ground and flight tests to validate aircraft designs
Work closely with other departments to identify performance requirements, develop test specifications and analyze test results
Design aircraft life support systems
Aviation Civil Engineer, 2014 – 2018
Barrows
Duties and Responsibilities:
Design, monitor, and oversee construction projects to ensure compliance with specifications, blueprints, and government regulations
Develop environmental mitigation plans for construction projects
Design and calculate flight paths, determine appropriate runway needs, and conduct flight path analysis to maximize aircraft utilization
Perform environmental assessments and prepare environmental reports for project proposals
Monitor the adherence of construction contractors to contract provisions
Entry-level Aviation Civil Engineer, 2012 – 2014
Haley
Duties and Responsibilities:
Participate in the design and engineering of airport and airport systems infrastructure projects, including preparation of detailed designs, cost estimations and other related documents
Assist in the development of construction plans
Monitor construction and quality assurance of airport construction projects
Assist in the evaluation of airport design programs
Provide guidance to other staff members
Assist in the design, cost estimation, and development of aviation routes and facilities
Skills
Fluent in English and Spanish
Proficient in MS Office
Experienced in ArcGIS, Microsoft Project, and AutoCAD
Experienced with surveying equipment
Proficient with Microsoft Project
Civil Engineer Resume Skills List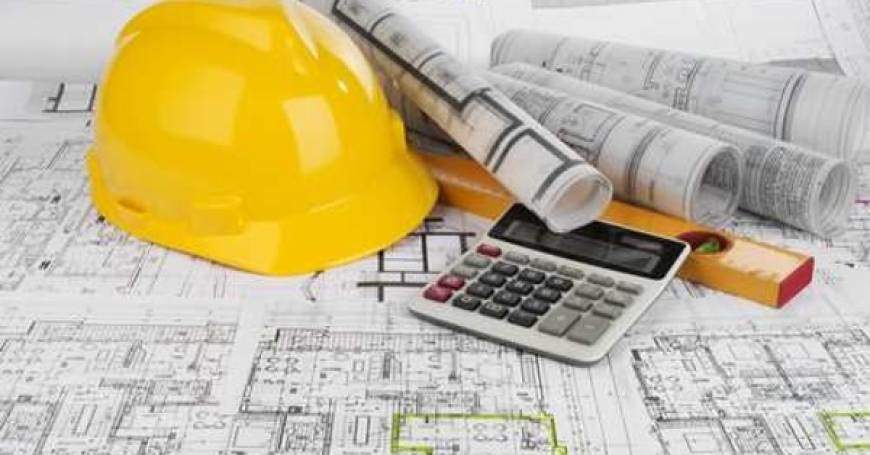 Putting up stable structures is no easy feat and it. Your Civil Engineer skills list must have qualities that show you have more than just a strong grasp of Math and Science.
Employers are keen on finding engineers who are ready to take on new challenges and join them in designing and building modern day structures. Impress and be accepted by presenting the following skills in your Civil Engineer resume.
Education.

A bachelor's degree in Civil Engineering is a requirement to enter this field. The degree program should be Accreditation Board of Engineering – ABET accredited. Continuing education is necessary because the designs and building methods are continuously evolving. Employers seek engineers who are knowledgeable on the current trends in the construction industry.



License.

You can obtain a PE license after earning a bachelor's degree in civil engineering and completing the required years of experience. Obtaining a professional engineering license from National Council of Examiners for Engineering and Surveying (NCEES) will certainly level up your qualifications because it is a seal of competency. Check the requirements for licensure in the State you wish to practice at.



Technology Skills.

It is important to be knowledgeable on how to utilize new technologies to ensure design accuracy and work efficiency. Proficiency in Civil 3D is frequently required by employers. This is one of the tools that allow Civil Engineers to complete tedious tasks in a timely and efficient manner. It is important to stay up to date with the latest tools in civil engineering, so make sure to sign up for training courses prior to your job hunt. Specify the CAD and other design software that you are proficient with. Feature them in your strengths section so the hiring manager can immediately take note of them.



Efficient organizer.

Civil engineers wear many hats on site. From designing to scheduling shifts and all the way to sourcing construction materials. You must be able to come up with a strategy that allows you to carry on your tasks without missing a beat. Construction in progress is no joke. Hiring managers want to see if you are capably overseeing a project from starting line to finish so make sure to cite examples of your organizational skills in action in your work history.



Detail oriented.

Civil engineers need to pay attention to every detail of the design, selection of workers, shifts scheduling and quality of materials because the structural stability and safety are at stake. There is no room for error here. Mistakes will be very costly. Bridges, roads and buildings are built and designed for people to use so accuracy matters.



Leadership and Communication skills.

These skills are highly sought after by employers. You need to effectively communicate with clients, architects, and other engineers to ensure the project's success. In addition to that, construction workers will rely on you for instructions so you must be able to explain the blueprints and project plans really well to ensure that everyone understands what needs to be done. You will be the Project Manager on site as well and you must be able to lead and get everyone involved to work as a team. The environment can be very stressful and may encourage some people to engage in an unproductive behavior.



As the Project Manager, you should be able to recognize potential signs of employee disengagement and nip it in the bud right away. It will be your responsibility to inspire everyone to give their best efforts to the project will be completed as planned, budgeted and scheduled.
Civil Engineer Resume Objective
Your Civil Engineer resume objective is your formal introduction to the company. Create a strong impression to encourage the Hiring Manager would proceed to the meatier parts of your resume.
Keep in mind that the other applicants may be as, or more qualified than you are. A well composed objective statement could be the differentiator because it gives the company an idea of who you are and what you can offer. Often the "who" and the "what" answers the question, "why should we hire you?"
Our sample resume objective civil engineer may read simple but it tells the Hiring Manager everything he or she needs to know.
First, by stating right away that Daniel is professionally licensed, it moves him past those who are still in the process of securing their license. Second, it includes the value proposition, "develop innovative and environmentally friendly infrastructure designs" which shows Daniel did his research on what Green Line Construction does.
Never compose a generic sounding objective statement! Always make sure it is written specifically to the company you are applying for.
Civil Engineer Resume Format
We believe that the best resume format for experienced civil engineers is the reverse chronological order. Employers are interested in your work history so it is best to list it in a manner that presents your career progression clearly.
In using the reverse chronological format, we arranged our Civil Engineer resume template as follows:
Contact Information
Objective
Skills
Work Experience
Education
Personal Information
Use bullet points to list your responsibilities so the Hiring Manager can easily go over them. Your educational background should be listed in reverse order too.
Entry Level Civil Engineer Resume
If you're starting your career as a Civil Engineer you need to catch a break so you can build up the necessary experience and get your professional license. In your entry level, Civil Engineer resume focus on your qualifications and emphasize these in key areas such as the objective statement, strengths, and education.
In your resume objective, you should place special emphasis on your definitive soft skills or attributes that make you a perfect fit for the organization. Do some research on company culture by visiting its website and social media pages.
Highlight awards and other forms of recognition that you have received in school. Make sure these are related to the field of engineering or indicative of the relevant soft skills required for the job. Heighten interest by featuring the tools or software that you are proficient with.
Include details of your internship or on the job training under work experience section.
Civil Engineer Resume Writing Tips
Give concrete examples of how you adopted your skills at work. Use action verbs like assigned, collaborated, collated, designed, tested, reviewed and scheduled at the beginning of your bullet points. Quantify your work accomplishments to give a clearer picture of your contribution to the company.
For example:
Replaced Excel scheduling format with construction scheduling software which resulted in a 50% reduction in Labor Cost and improved work output by 90%
Supervised 50 in-house workers plus subcontractors on site and consulted team managers on work shifts which improved productivity by 80%.
Lastly, no mistakes, please. Civil engineers are expected to be detail oriented from conception to project completion, so if your resume contains errors an interview will not be in the offing.