Chemical Engineer Resume Sample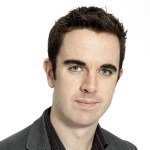 Peter E. Wilson

Address:            7947 N. Jackson Avenue, Joplin, MO.
Phone:                (417) 741 9874
Email:                 [email protected]
Current job:     Chemical Engineer; Hammerhead Technology, Joplin, MO.
---
Objective :
Licensed Chemical Engineer with 8 years of experience is desirous of establishing a career with the Wydman Engineering Group. I am proficient in the use of imaging and modeling software such as ChemViz; chemical simulators, density testers, leak testing equipment, thermal analyzers, and calorimeters. My core attributes include skills in analysis, problem-solving, and finding creative solutions.
---
Skills :
Licensed Chemical Engineer.
Successfully passed the FE and PE exams administered by the National Council of Examiners for Engineering and Survey.
Bachelor Degree in Chemical Engineering – Washington University, St. Louis, MO
IT Literate – ChemViz, chemical simulators, thermal analyzers, and density testers.
Problem-solving skills
Creative thinking
Precise analysis
---
Work Experience
Chemical Engineer; 2020 to Present
Hammerhead Technology, Joplin, MO
Responsibilities
Plans, designs, and implements experiments at the plant for the purpose of demonstrating the feasibility of the current commercial processes.
Evaluates test results to determine essential engineering parameters for the manufacturing process.
Closely collaborates with the Manufacturing group in order to develop the design criteria for new products and services as well as the efficient transfer of technology from R & D to commercial production.
Coordinates and schedules experiments at third-party laboratories to test approved products from R & D.
Prepares accurate reports and summaries of tests, procedures, and results for management review.
Chemical Engineer, 2017 to 2020
Heavensent Cosmetics; Joplin, MO
Responsibilities:
Researched, developed, and applied the necessary chemical processes to formulate cosmetic and hair care products.
Reviewed and evaluated ingredients in current formulas; recommended appropriate changes.
Scheduled frequent audits of current processes in order to find ways to streamline costs through improved efficiency.
Kept track of production schedules and cross-referenced progress with established metrics.
Maintained engineering documentation with special emphasis on adhering to engineering codes, guidelines, and standards.
Chemical Engineer, 2015 to 2017
Lindstrom Manufacturing; St. Louis, MO
Responsibilities:
Recommended methods that have been reviewed and analyzed to be effective in achieving maximum results at minimum cost; increase output without compromising the quality of the product.
Compiled and analyzed operations; tested and conducted experiments based on available data for the purpose of establishing better standards of performance.
Contributed ideas to the company's Process Improvement system; collaborated closely with manufacturing, R & D, and operations departments.
Analyzed, developed, and implemented courses of action designed to resolve product process issues.
Actively participated and advocated a cross-functional work environment.
---
Education
College
Bachelor of Science
Chemical Engineering
Washington University
St. Louis, MO
2011 to 2015
High School
Joplin High School
Joplin, MO
2007 to 2011
Certifications:
Fundamentals of Engineering (FE) and Principles and Practice of Engineering (PE) exams administered by the NCEES in 2010.
Materials Chemical Engineer Resume Sample
Name: Orion Fitzpatrick
Address: Fullerton, CA 92831
Phone: (410) 580-3381
Email: [email protected]
Current job: Materials Chemical Engineer at Gutmann
Objective
As a Materials Chemical Engineer, I am able to provide leadership and direction to projects involving materials. I am very skilled in the use of computer modeling, data analysis, and design of experiments. My experience has demonstrated my ability to work within a team in order to achieve desired results.
I am seeking a position that will allow me to utilize my skills and experience in the manufacturing industry.
Work Experience
Materials Chemical Engineer, 2018 – present
Gutmann
Duties and Responsibilities:
Design and manufacture new materials to produce a desired effect or to satisfy a need
Research, test and analyze the properties of various materials and products
Conduct laboratory experiments to identify the chemical composition of substances
Study and evaluate the physical properties of substances such as density, melting point and boiling point
Use knowledge of chemical reactions and interactions to calculate the energy content of materials
Materials Chemical Engineer, 2014 – 2018
Crooks Group
Duties and Responsibilities:
Perform chemical analysis and physical testing on materials to determine chemical composition and properties
Measure chemical composition in non-standard samples
Test physical properties of materials such as tensile strength, hardness, elasticity, wear resistance
Read and interpret charts, tables, and graphs
Calculate volume and weight of materials
Assist in determining the best form of packaging for a material or product
Entry-level Materials Chemical Engineer, 2012 – 2014
Price and Sons
Duties and Responsibilities:
Plan and execute chemical and physical processes for the manufacturing of materials
Conduct chemical research to improve existing and potential processes
Design, develop, and test new materials and processes
Manage a team of chemists and engineers
Perform analyses and experiments to verify materials
Participate in the design of production tools, equipment, and methods
Perform material engineering calculations
Lead the development of new products for manufacturing
Skills
Strong background in engineering
Knowledge of manufacturing and material handling processes
Acute attention to detail
Extensive knowledge in metals, plastics, and polymers
Extensive knowledge in thermodynamics and heat transfer
Proficient in mathematical modeling
Proficient in computer-based applications
Expertise in MS Office software suite
Expertise in statistical analysis software
How To Write a Good Chemical Engineer Resume
How would life be without Chemical Engineers? Thanks to this profession, we are able to enjoy cosmetics, hygiene and healthcare products, and other popular consumer goods.
Businesses also have Chemical Engineers to thank for when it comes to streamlining manufacturing processes. Companies are able to save money and increase output without compromising the quality of production.
Finally, without Chemical Engineers, the world would be overcome with pollution. Thanks to their tireless work, environment-friendly forms of fossil fuel were discovered.
That is why there are many opportunities available for Chemical Engineers. And companies are willing to pay top dollar for the best candidates in the market!
Getting a job can be very challenging. If you want to stay ahead of the competition, you must write a good Chemical Engineer resume.
1. Identify Your Specialization
Do you want to work in the manufacturing sector? Are you more interested in the production side of Chemical Engineering? Are you thinking of establishing a career in the petroleum industry?
The application of Chemical Engineering is quite vast and broad. Your resume should indicate which area or discipline of Chemical Engineering you are interested in.
2. Learn More About the Prospective Employer
Submit a Chemical Engineer resume that "speaks" to the employer. An experienced recruiter can tell if you have a cookie-cutter application or one that is customized to the needs of the company. The recruiter will always prefer the personal touch.
Visit the prospective employer's website and/or social media pages. Find out what you can about the company – its values, purpose, and vision. Try to find ways to reference the information in your resume's contents to convince them that you are the one the company is looking for.
3. Review Carefully the Responsibilities of the Job
Human resources personnel spend just a few seconds reviewing a resume. They will merely scan the content and track relevant keywords. Some of these keywords can be found in the description of the responsibilities of the job.
The Chemical Engineer job post should have a detailed description. Take note of the required duties and cross-reference against your own skills and abilities. If you have these skills, highlight them in your resume.
Write an Eye-Catching Chemical Engineer Resume Objective
The Chemical Engineer resume objective is your formal introduction to the company. It should clearly state your motivations for applying to the job. The objective statement should deliver a strong message to the company that you are the only person for this position.
Write the objective statement in your own voice. A good way to view it would be as a job interview. What would you say to the Interviewer? What would you say that would get the attention or pique his interest?
Review the job post and look for the details on what the job needs. Prioritize the requirements in the order they were presented on the job post.
In our resume example for a Chemical Engineer objective, we led off the objective statement by confirming that Peter is a licensed professional. In the same sentence, we also highlighted his 8 years of experience.
The first sentence reiterates Peter's objective:
"To establish a career at Wydman Engineering Group."
The resume objective section is also used to highlight your value proposition. In other words, tell the employer what you can do for the company. The job post should again have the clues. We listed down the software programs that are relevant for Chemical Engineers in the second sentence, as that will make the recruiter resonate with your resume.
Lastly, give the company an idea of the kind of person you are. Take the time to share at least 3 of your most definitive soft skills. For Peter, we listed the following attributes:
Analytical
Problem- Solver
Creative Thinker
What is so important about soft skills? Companies want to know if you are the right fit for their organizational culture. It will not be uncommon for Human Resources to select candidates based on how their values are aligned with those of the company's.
Don't be dishonest about your soft skills! If you are invited for the job interview, a seasoned Interviewer will be able to tell if you are being truthful or not about your core attributes.
Chemical Engineer Resume Skills
A job that requires analysis, creative thinking, the ability to solve problems, identify process flaws and of course, propose solutions needs someone who has undergone correct training and proper education. It is very important that your resume skills should present you like the best, most qualified candidate for the job.
Education.

Companies will often indicate the minimum level of educational attainment required for the position in their job post. This is why it is important to highlight your highest educational achievement in the resume. It will help the employer determine right away if you fit the minimum job requirements or not. There are opportunities available in the Chemical industry whether you have a Bachelor or Associate Degree. To become a licensed Chemical Engineer requires a 4-year college degree in an engineering course. If you have a 2-year Associate Degree, you can start out your career as a Chemical Technician.

Certification.

Chemical Engineering certificate programs are available for those with a degree in the discipline and for those with a degree in another field of engineering. Another option for you to consider would be to sign up for an Internship program after graduation. An internship is a great way to gain hands-on experience as well as build connections in the industry. You may also want to consider identifying an area of Chemical Engineering to specialize in. For example, you can sign up for a few short courses on Manufacturing Production, Industrial Engineering, or Food Science. In our Chemical Engineering resume example, Peter took the Fundamentals of Engineering and Principles and Practice of Engineering exams that are under the auspices of the National Council of Examiners for Engineering and Survey (NCEES).Once you pass these exams, you will be considered a professional Chemical Engineer. Most of the job openings will require a professional license. So it would be best to take these licensing and certification exams and pass them before testing the job market.

Computer Knowledge.

In order to improve your chances to land the job, you should enhance your value proposition by building up your knowledge of technology. Computers were invented to make life and work much easier, convenient, and more efficient. Chemical Engineers are using technology and tools to increase their level of productivity. Consider taking some time to learn the most popular tools for Chemical Engineering work. These tools include converters, calculators, imaging and modeling software, density and leak testers, chemical simulators, and heat measures.

Problem-Solving Skills.

Chemical Engineers are hired to find better and more improved ways to manufacture goods. They identify problems in the production process, draw up hypotheses and theories, run tests, and develop prospective courses of action that could make current systems work better. Not all the proposed solutions will work. Many solutions will fail. A Chemical Engineer will not stop until the problem has been addressed and solved.

Advanced Math Skills.

Mathematics is a big part of the skill set required of Chemical Engineers. You will be dealing with problems and situations where the solutions are based on the principles of Algebra, Trigonometry, Calculus, and Geometry. A Chemical Engineer will formulate the equations that will help solve the problem in the process.
Chemical Engineer Duties and Responsibilities for the Work Experience Section
The work experience section is the section where the recruiter's eyes are locked. The description of your duties and responsibilities will give the HR person an idea of your level of qualification. It should answer the question, "Why am I the best candidate for the position?"
When applying for a job, you have to make sure you can deliver the goods. Looking for work isn't like firing a shotgun at an open space and hope that one of the pellets finds its mark.
If you approach the job search process this way, you may spend a long time in the unemployment line. And if you do get a job, you may struggle mightily to perform your duties as expected by the company. Over the long run, it underperformance will bear negative repercussions on your career.
A better course of action is a targeted approach. Instead of a shotgun, use a rifle with a laser sight. Go for jobs that match your skills and current levels of experience and expertise.
Read the job post very carefully. Take note of the job description.
What types of skills are needed for the position? Do you have most of the skills required by the company?
What is the minimum level of work experience? Have you been working as a Chemical Engineer for long enough?
Are there specific certifications that are needed? Maybe you don't have all the certifications required, but you've got relevant ones that are handy.
Do you have to learn specific types of software programs to handle some duties and responsibilities? Prove that you are a person who can easily adapt and learn.
What is the summary of tasks that you are expected to do on a daily basis?
Familiarize yourself with the requirements of the job position.
What are the expectations of the company?
Are there defined goals and objectives?
Will you be working with people of varying skills and competencies?
Once you have reviewed and studied the job description, assess your own work experience in the resume. Did you handle similar tasks? If so, indicate them as we did on our duties and responsibilities of the Chemical Engineer resume sample.
Identify 5 to 8 duties and responsibilities from your previous employment which are similar to those indicated in the job post.
Write your descriptions in a manner that is easily understood by the Hiring Manager.
Be as detailed as you can. It should let the recruiter think that you know the job like the back of your hand.
If some of the tasks are repetitive, add more specific detail in order to differentiate it from one tenure to another.
Entry Level Chemical Engineer Resume
The field of Chemical Engineering is so expansive with steady demand that even those with an entry-level Chemical Engineer resume can find job opportunities.
Of course, it should be expected that companies will prioritize candidates with extensive experience. There are ways that you can circumvent your lack of experience:
Get certified or licensed as a Chemical Engineer.
Highlight your most relevant hard skills.
Most Chemical Engineering undergraduate courses include an apprenticeship. If you took part in an apprenticeship program, add this detail in your resume.
If you were an honor student in college or were a recipient of awards and citations, you should include these details in your resume.
Take a laser-sighted approach to the job search process and apply to openings that specifically require "entry-level Chemical Engineers" or "No Experience Needed".
We are sorry that this post was not useful for you!
Let us improve this post!
Tell us how we can improve this post?