Auto Mechanic Resume Sample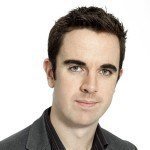 Michael P. del Rosario
Address:         1369 9th Avenue, San Francisco, CA 94122
Phone:            (415) 227 8741
Email:             [email protected]
Current Job:  Senior Mechanic; The Smog Shop, San Francisco, CA.
---
Objective
ASE certified highly experienced automobile mechanic with a well-rounded skill set including basic maintenance services, rebuilding and installing parts and accessories, knowledge in automotive electronics, computer systems, and computerized diagnostics is looking to become the new Senior Mechanic for Toyota. In addition to my technical skills, I have a deep love and passion for cars that will carry over to excellent customer service.
---
Skills
ASE Certified.

8+ years experience as Auto Mechanic.

Associate Degree in Car Mechanics, City College of San Francisco.

Highly proficient with the following car diagnostics tools: AutoEnginuity, ProScan, PCMScan and EOBD Facile.

Ability to work under pressure.

Analytical; approaches problem-solving by eliminating all possibilities.

Excellent customer service; love for cars extends to helping customers find long-term solutions for their automotive problems.
---
Work Experience
Senior Auto Mechanic; 2020 to Present
The Smog Shop, San Francisco, CA
Duties and Responsibilities
Conducts preliminary discussions with car owners to gain valuable information on the history of the existing problems.
Performs basic inspection of the car's condition based on the information given by owners.
Discusses initial findings with Assistant Auto Mechanic and repair team.
Outlines testing and diagnostics measures including computer programs to use.
Conducts road testing to determine working status of the car.
Informs customer of the underlying reasons for car trouble by presenting detailed reports and provides a checklist of home maintenance procedures.
Auto Mechanic; 2017 to 2020
Burning Rubber Car Repair, San Francisco, CA
Duties and Responsibilities
Reported directly to Senior Auto Mechanic.
Worked with a team of auto mechanics.
Specialized in running computer-based diagnostics testing.
Ran basic tests using the shop designed checklist.
Conducted all the necessary repairs as required including replacing defective or damaged parts, installing accessories and running road tests.
Filled out reports on the status of repair work.
Auto Mechanic; 2015 to 2017
76 on 25th Avenue; San Francisco, CA.
Duties and Responsibilities
Performed basic diagnostics tests.
Ran routine checks and maintenance procedures.
Tasked to do basic tune-up services: change oil, change the oil filter, replace fluids and defective car parts and accessories.
Assigned to tire vulcanizing area.
Provided extra services as required by the gas station including car cleaning, inflating tires and adding fluids as necessary.
---
Education
Associate Degree; Car Mechanics
City College of San Francisco
San Francisco, CA.
2011 – 2015
High School
Abraham Lincoln High School
San Francisco, CA
2007-2011
Certifications:
Automotive Service Excellence (ASE) certified; 2015.
---
Automotive Mechanic Resume Sample
Name: Geovanni Garza
Address: Port Saint Lucie, FL 34952
Phone: (823) 352-6212
Email: [email protected]
Current job: Automotive Mechanic at Glover – Turner
Objective
A skilled automotive technician with extensive experience in diagnosing, repairing and maintaining vehicles and the mechanical components within them. I can identify and solve problems that may arise in the automotive industry. I have learned to work with a variety of tools, equipment and machinery.
Work Experience
Automotive Mechanic, 2018 – present
Glover – Turner
Duties and Responsibilities:
Maintain and repair vehicles, including cars, trucks, and motorcycles
Work with customers to diagnose and repair problems with their cars
Install and remove tires, change oil, replace engines
Work with team of employees to keep showroom floors clean and organized
Maintain fleet of vehicles for dealership
Install new parts in vehicles to ensure they are working correctly
Work with customers to teach them about car mechanics
Automotive Mechanic, 2014 – 2018
Cartwright Inc
Duties and Responsibilities:
Diagnose and repair automotive mechanical issues
Drive vehicles to and from work-related assignments
Perform diagnostic testing to ascertain problem areas
Perform repairs or service on vehicles
Remove and install parts for repairs or service
Perform preventative maintenance to vehicles
Troubleshoot issues with vehicles
Follow manufacturer's specifications to ensure repairs are performed to specifications
Entry-level Automotive Mechanic, 2012 – 2014
Kirlin – Gutmann
Duties and Responsibilities:
Use manual and electric tools to repair, adjust, or install parts of automobiles
Replace faulty or worn parts, such as shock absorbers, springs, brake pads, transmission belts, and windshield wiper blades
Inspect automobile engines and other parts to diagnose malfunctions and determine required repairs
Test electrical components for proper functioning
Communicate with customers about the status of their vehicle repairs
Complete records of all work performed on vehicles
Skills
Knowledge of automotive repair, maintenance and diagnostic procedures
Ability to diagnose problems and perform repairs on cars and light trucks, including changing tires and batteries
Ability to use hand and power tools, as well as computer diagnostic equipment to diagnose and fix vehicle problems
Knowledge of car parts and how they function
Ability to read blueprints
Vehicle Maintenance Mechanic Resume Sample
Name: Cortez Harvey
Address: Statesville, NC 28625
Phone: (876) 676-3971
Email: [email protected]
Current job: Vehicle Maintenance Mechanic at Weimann – Walker
Objective
I am a skilled vehicle mechanic with three years of experience in automotive repair and maintenance. I possess a diverse knowledge of vehicle engines and their component parts, as well as expertise in the diagnosis and repair of electrical, suspension, and brake systems. I am also experienced in diagnosing problems with emission control devices, as well as in computerized diagnostic equipment. My excellent interpersonal skills, attention to detail, and commitment to customer satisfaction make me an excellent candidate for this Vehicle Maintenance Mechanic position.
Work Experience
Vehicle Maintenance Mechanic, 2018 – present
Weimann – Walker
Duties and Responsibilities:
Ensure that the vehicle is operating correctly and efficiently
Perform routine maintenance checks on all vehicles
Check fluid levels and tire pressure
Maintain vehicle inventory
Inspect and maintain hydraulic systems, drive trains, suspension systems, and brake systems
Inspect tires and replace when necessary
Recall any safety hazards on vehicles that are not in use
Report any issues with vehicles to supervisors
Vehicle Maintenance Mechanic, 2014 – 2018
Hegmann
Duties and Responsibilities:
Perform diagnostics and repairs on all types of vehicles
Use tools to remove and replace parts on vehicles
Take apart and put together engines, transmissions, and other car parts
Change oil, tires, batteries, and filters for vehicles
Inspect vehicle for potential problems
Work with customers to answer questions about their vehicles
Maintain a clean work environment
Entry-level Vehicle Maintenance Mechanic, 2012 – 2014
Runolfsdottir and Sons
Duties and Responsibilities:
Detailing and maintaining cars, such as cleaning, waxing, polishing, washing, vacuuming and scrubbing the engine area
Inspecting cars and running diagnostics
Determining car's make, model, year and engine type
Inspecting cars for mechanical problems or malfunctions
Performing minor mechanical repairs on vehicles
Tightening bolts and fitting parts
Keeping accurate records of all maintenance on vehicles
Skills
Identify, diagnose and repair problems on automobiles, trucks, and other motor vehicles
Test drive vehicles to diagnose problems
Install, align, or balance wheels and tires
Fleet Services Technician Resume Sample
Name: Julian Padilla
Address: Rolling Meadows, IL 60008
Phone: (989) 340-1757
Email: [email protected]
Current job: Fleet Services Technician at O'Hara
Objective
I am a competent Fleet Services Technician with over three years of experience. I have worked in a variety of industries, including automotive, construction, and manufacturing. As a Fleet Services Technician, I strive to provide outstanding customer service and ensure that vehicles are taken care of.
As a Fleet Services Technician, I am confident my experience in working with mechanics and automotive industry will enable me to keep vehicles running smoothly.
I have a good understanding of engine repair, can perform oil changes and tire rotations, and have the skills of a brake specialist. My background in working with different types of automobiles will enable me to give the best service to my employer.
Work Experience
Fleet Services Technician, 2018 – present
O'Hara
Duties and Responsibilities:
Diagnose and repair automotive vehicle problems
Service and maintain engines, transmissions, and drive trains
Diagnose and repair problems with brakes, steering, suspension, and tires
Work on power train, body, and exhaust systems
Maintain inventory of supplies and equipment
Assemble and maintain tools
Fleet Services Technician, 2014 – 2018
Waters
Duties and Responsibilities:
Perform preventative maintenance on company vehicles
Prepare and maintain service records, logs and forms
Schedule vehicle inspections and maintenance, as well as parts replacement
Inspect, test and repair vehicles, including towing service, as needed
Perform fluid checks, tire balancing and rotating tires, fuel delivery and minor repairs
Lift and transport vehicles and parts
Maintain a clean work environment
Maintain good customer relations with a strong work ethic
Entry-level Fleet Services Technician, 2012 – 2014
Larkin Group
Duties and Responsibilities:
Employs and monitors fleet vehicles to insure safety and security.
Maintains and repairs fleet vehicles to ensure work schedule is met.
Maintains vehicle inventory and ordering to ensure fleet is supplied with the appropriate inventory.
Coordinates with suppliers for parts and supplies for fleet vehicles.
Reports any accidents or problems with fleet vehicles to superiors in a timely manner.
Conducts routine inspections of fleet vehicles and determines what repairs are necessary.
Skills
Perform engine tune-ups
Diagnose and fix mechanical issues
Perform oil changes
Perform tire rotations
Perform brake adjustments
Bus Mechanic Resume Sample
Name: Dane Santiago
Address: Vicksburg, MS 39180
Phone: (575) 598-6466
Email: [email protected]
Current job: Bus Mechanic at Klein – Maggio
Objective
An experienced Bus Mechanic with a strong work ethic seeks opportunities to work with a company that values their employees and is open to training and teaching. I am a trustworthy individual that takes pride in my work and is motivated to exceed expectations.
I am the ideal candidate for your Bus Mechanic position because I am highly skilled, knowledgeable, and qualified. I have over 4 years of hands-on experience in repairing buses and I am highly proficient in electrical, mechanical, and hydraulic systems.
Work Experience
Bus Mechanic, 2018 – present
Klein – Maggio
Duties and Responsibilities:
Ensure all buses are in good working order.
Perform diagnostic and minor repairs on buses.
Diagnose and repair problems on buses.
Clean buses.
Operate mechanical equipment.
Drive buses.
Perform preventive maintenance on buses.
Drive tow trucks to transport buses to the garage or maintenance area.
Perform minor repairs on bus engines.
Bus Mechanic, 2014 – 2018
Fadel – Ryan
Duties and Responsibilities:
Work with a team to inspect and repair buses.
Provide technical support to bus mechanics.
Clean buses, inside and out, before and after each shift.
Help to arrange buses in the depot and perform routine maintenance tasks.
Perform regular maintenance, including oil changes, fuel filters, and brake adjustments.
Perform preventative maintenance checks such as engine diagnostics, transmission diagnostics, air filter replacements, etc.
Entry-level Bus Mechanic, 2012 – 2014
Greenfelder Inc
Duties and Responsibilities:
Diagnose and repair bus malfunctions in a timely manner
Replace faulty parts as needed
Perform routine checkups on buses to make sure they are running smoothly
Make sure buses are in good working condition before they are sent out to customers
Maintain a clean work area
Skills
Ability to read a schematic
Ability to interpret wiring diagrams
Ability to diagnose and repair vehicle emissions related issues
Ability to use a torque wrench
Experienced Vehicle Mechanic Resume Sample
Name: Wade Spears
Address: Salem, MA 01970
Phone: (704) 720-4616
Email: [email protected]
Current job: Experienced Vehicle Mechanic at Gorczany – Ruecker
Objective
I am a qualified, experienced and dependable Experienced Vehicle Mechanic.
I am seeking an opportunity as a Experienced Vehicle Mechanic to use my knowledge, skills, and abilities. I am a strong team player with excellent communication skills and a positive attitude.
Work Experience
Experienced Vehicle Mechanic, 2018 – present
Gorczany – Ruecker
Duties and Responsibilities:
Diagnose, assess and repair vehicles of all makes and models
Install new vehicle parts and remove old ones
Maintain inventory of vehicle parts and ensure they are in working order
Match car parts to customer's serial number to find the right match
Know how to fix body damage, rust, and other types of damage
Communicate with customers to answer questions or clarify vehicle problems
Experienced Vehicle Mechanic, 2014 – 2018
Mills – Kemmer
Duties and Responsibilities:
Diagnosing mechanical problems with cars and making necessary repairs
Cleaning and servicing vehicles
Installing new parts and fixing dents, rust, and scratched paint
Troubleshooting electrical, electronic, and fuel systems
Reading diagrams to determine best course of action
Using hand tools and power tools to complete tasks
Maintaining inventory and checking for potential recalls
Entry-level Experienced Vehicle Mechanic, 2012 – 2014
Erdman – Kutch
Duties and Responsibilities:
Installation, maintenance, and repair of all automotive systems, including brakes, cooling systems, electrical systems, and transmissions
Diagnosing malfunctions in automobiles, including engines, transmissions, and suspension systems
Evaluating customer complaints; recommending and performing necessary services
Inspection of used cars before they are put on the lot
Daily maintenance of company vehicles
Inspection of customer vehicles
Skills
Extract and install vehicle engine
Diagnose and repair engine malfunctions
Change oil, coolant, power steering, brake, transmission and radiator fluids
Auto Mechanic Resume Skills List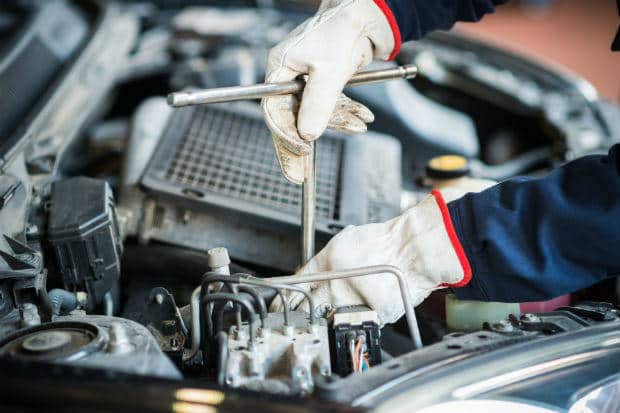 Being an automotive technician is not a simple matter especially in this day and age when most cars have complex computer systems and fuel efficiency features. Your Auto Mechanic skills list must show that you are technically capable of performing high-level diagnosis and carrying out repair procedures with the precision of a heart surgeon.
At the same time, you must have the right attributes for the job. Nothing gets people more flustered than car trouble. They can get irrational and want you to only say things they want to hear. But you should maintain composure; assure them of long-term solutions without overselling your ability to finalize repairs in a timely fashion.
Education
Many auto mechanics got their "degree" working long hours at the gas station. But if you want to secure a high paying job and financially rewarding career, get at least an Associate Degree in Car Mechanics or a related field. In our sample, the first 2 years of Michael's work experience was during his time in community college. He used his earnings working at the gas station to help fund his Associate Degree.
CertificationsYou're not required to get certified or licensed to work as a car Mechanic. However, it would be to your advantage to get certified in Automotive Service Excellence (ASE) which is a requirement for some government agencies, car dealerships, and high-end car shops. An ASE certification is often taken after you have put in actual work experience.
Knowledge of Basic Repairs and Maintenance ProceduresIt is important especially for entry-level auto mechanics to have good knowledge of basic repairs and maintenance procedures. These fundamental skills include checking the water level, tire air pressure, replenishing brake fluid, performing tune-up procedures, changing a flat tire and recharging car batteries.
Proficiency in Computerized Diagnostics ProgramsMore if not all car repair shops use computer systems to run diagnostics tests on automobiles. You must be proficient in a number of these programs.
Customer ServiceIn some city states, a car is a necessity, not a luxury. When the car breaks down, it can turn ones world upside down. As the Mechanic, you're like the doctor who is about to perform an important, life-saving procedure. You have to know how to give them the best and worst case scenarios. If the customer complaints, the ability to maintain composure and communicate the problem is an important skill.
As have seen in our job description for Auto Mechanic resume, we made sure the scope of responsibilities always included a mix of basic and advanced skill sets. Most of all, we crafted it in a way that showed career growth.
Early in Michael's career, he was tasked with just the rudimentary tasks expected of an Auto Mechanic. But by the time he worked for The Smog Shop he was assuming a role that was more supervisory in nature.
Auto Mechanic Resume Objective
Most applicants vying for the job of an Auto Mechanic have the same or very similar qualifications. In order to separate you from the rest, you should capitalize on your strengths or key differentiators. The ideal section to highlight these advantages is the objective statement. The resume objective must present your value proposition.
In our example, we started the objective statement with the fact that Michael is an ASE Certified Auto Mechanic. Not many auto mechanics may have this type of certification. Thus, it puts Michael ahead of them.
To differentiate Michael more, we ran off the list of car software programs he was familiar with. It is possible that other candidates know these programs but how many would put them on the resume objective?
Finally, the biggest mistake made by auto mechanic applicants is not putting the name of the company in the objective statement. Who are you selling your skills to? By not putting the name of the company, your objective statement will seem generic.
Auto Mechanic Resume Format
The reverse chronological format will work best for an Auto Mechanic resume. That's because this is a profession that does not strictly require certifications or licenses. It would be best to emphasize your work experience especially if you have good tenure.
In Michael's case, he has eight years experience as an Auto Mechanic. We arranged his Auto Mechanic resume as follows:
Contact Information
Objective Statement
Skills
Work Experience
Education
Certification
Personal Information
You can place Certification before Work Experience to put more emphasis on your ASE qualification which other applicants may not have.
Entry Level Auto Mechanic Resume
You can use the reverse chronological format if you have some experience working as an apprentice in car repair shops or gas stations. Without any experience, use the functional format. Assuming Michael is an entry level Auto Mechanic who has no experience, his resume would be arranged as follows:
Contact Information
Objective Statement
Skills
Education
Certification
Personal Information
If you have no experience, you will have to rely on your objective statement to make a case for the company to hire you. Bereft of experience, what can you offer the company?
You will have to pull out your strongest soft and hard skills to convince the Hiring Manager to hire you. Remember the objective statement is your sales pitch. Let them know why they should hire you instead of someone else.
Auto Mechanic Resume Writing Tips
Because you will most likely share a good number of skills with other applicants, you should focus on finding ways of answering the question:
"Why should we hire you?"
We've explained how you can craft an objective statement that does just that. But you can also carry over the conversation to the Skills section.
The resume sample, goes into detail on key entries like the types of software Michael was proficient with and on his soft skills or personality attributes. By adding more information, you can help the recruiter understand how you fit into their organization.