Diesel Mechanic Resume Sample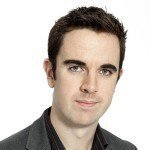 Adam F. Monroe

Address:            123 Brick road heights, San Diego, CA
Phone:                (619) 678 9999
Email:                [email protected]
Current job:    Diesel Mechanic, AutoWorks, San Diego, CA
---
Objective :

A
reliable ASE Certified Diesel Mechanic with 4 years of work experience seeks the Senior Diesel Mechanic position and the opportunity to join ABC Motors' team in providing efficient workmanship to your valued clients.  Highly proficient with the latest Diesel Diagnostic and Auto Repair software.
---
Skills :
ASE Certified Diesel Mechanic.

AA in Automotive Technology.

Proficient with Diesel Diagnostic Software Eaton Transmission, International Truck & Engine, and Pocketfleet Diagnostic.

Well-versed in Auto Repair software AllSystems Max, Garage Partner and AutoRepair Cloud.

Team player.

Great Attention to detail.

Effective communication skills.

Valid Driver's License.
---
Work Experience
Diesel Mechanic, 2018 to present
AutoWorks, San Diego, CA
Duties and Responsibilities
Supervises 15 mechanics assigned to preventive maintenance and repair for 80 of heavy duty diesel equipment
Reconditions and replaces parts, such as pistons, bearings, gears, valves, and bushings with the use of engine lathes, boring machines, and precision measuring instruments.
Disassembles engines and examines parts for defects and excessive wear.
Troubleshoots mechanical and electrical problems by using diagnostic equipment that checks charging and starting circuitry, batteries, ignition and ignition timing, fuel injection systems and speed control, cylinder compression, engine condition, braking efficiency, and wheel balance and alignment
Makes use of oxy, electric, TIG and MIG welding, hand fitting or machining procedures to replace or repair defective or worn parts
Maintains customer records and issues preventive maintenance schedule reminders using AutoRepair Cloud
Diesel Mechanic, 2014-2018
Fast Track Automotive, San Diego, CA
Duties and Responsibilities
Performed routine and scheduled maintenance services based on manufacturer's specifications.
Welded and cut parts, using arc-welding and flame cutting equipment.
Inspected and maintained heavy-duty diesel vehicles, such as trucks, trailers, forklifts, pickups, etc.
Troubled shoot transmission, brakes, electrical, steering and cooling systems.
Collaborated with repair crew to diagnose problems, set up a timeline and perform repairs
Junior Diesel Mechanic, 2012-2014
Sterling Car Concepts, Fresno, CA
Duties and Responsibilities
Reconditioned and replaced pistons bearings, gears and other key parts.
Assisted customers in purchasing high-quality vehicle spare parts to replace faulty ones
Repaired engines under the supervision of the head mechanic
Prepared invoices and processed payments for services provided.
Monitored and recorded parts inventory and maintained cleanliness in the shop
---
Education
Associate's Degree in Automotive Technology
San Diego Miramar College, San Diego, CA
2008-2012
High School
Brookside High School, San Diego, CA
2004-2008; GPA 3.7
Certifications:
Diesel Mechanic Certification obtained from National Institute for Automotive Service Excellence (ASE) in 2017
---
Diesel Technician Resume Sample
Name: Jagger Butler
Address: New Brunswick, NJ 08901
Phone: (703) 646-8919
Email: [email protected]
Current job: Diesel Technician at Green
Objective
I have 3 years of experience in diesel machinery, with a strong understanding of the associated electrical and mechanical systems. I have a keen eye for mechanical problems, and am well-versed in how to deal with them. I am excited to bring my skills to your company.
I am able to troubleshoot and repair diesel engines and their ancillary components. I am a detail oriented, self-starter who is willing to work hard to get the job done.
Work Experience
Diesel Technician, 2018 – present
Davis – Boehm
Duties and Responsibilities:
Fixing diesel engines and components
Installing, repairing, and maintaining diesel engines
Diagnosing malfunctions
Reading blueprints, manuals, and schematics
Predicting and diagnosing problems
Maintaining accurate records
Training associates in diagnostic techniques
Diesel Technician, 2014 – 2018
Walsh Group
Duties and Responsibilities:
Install, service and repair heavy duty engines, transmissions and other diesel related components
Conduct safety inspections as needed
Inspect and adjust fuel injection systems, carburettors and emission control systems
Conduct inspections for wear, corrosion, leaks and other damage
Maintain records of repairs
Maintain equipment in good working order
Troubleshoot problems with diesel engine components
Install and remove equipment to access engine
Entry-level Diesel Technician, 2012 – 2014
Green
Duties and Responsibilities:
Diagnose, test, and repair diesel vehicles
Diagnose and repair engines using computerized diagnostic tools
Perform preventive maintenance and diagnostic work such as changing oil and filters
Perform regular inspections to assess the condition of a vehicle
Demonstrate a basic understanding of how to use tools and equipment
Have more in depth understanding of how to use computerized diagnostic tools
Skills
Able to diagnose and repair common mechanical problems
Able to diagnose and repair diesel engine problems
Able to fix computerized engine systems
Able to operate a variety of hand and power tools
Able to read blueprints and schematics
Able to operate a hydraulic jack
Able to use a torque wrench
Efficient at following verbal instructions
Excels at troubleshooting
Diesel Mechanic Resume Skills List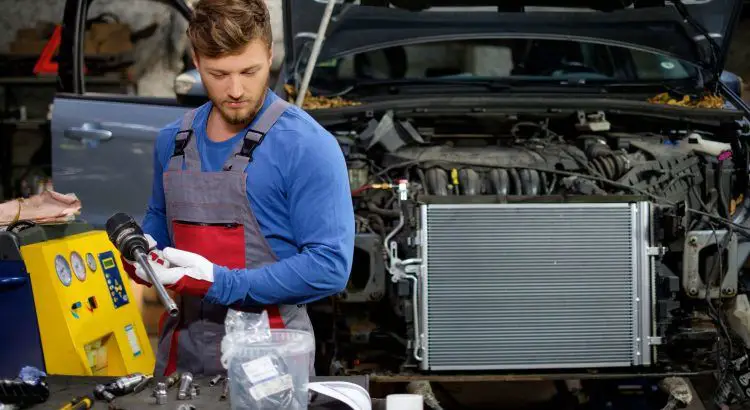 In your Diesel Mechanic skills list, start out right by reviewing different diesel mechanic job ads. Make a list of your skills that match the employer's requirements. Keep the list short and targeted because hiring managers do not have all day to go over your resume.
Keep in mind that there are plenty of mechanics who are as knowledgeable as you are when it comes to fixing diesel engines. You must always find ways to distinguish yourself from others.
In our Diesel Mechanic resume example, Adam made sure he differentiated the tasks and responsibilities he did for his previous employers. This gives his skills a new dynamic which makes them more relatable and applicable to any prospective employer.
Education.

Licensure and certifications for diesel mechanics are not mandated by federal or state laws, so one can become a mechanic without having to go thru formal education. However, if you will go over job ads majority of the employers prefer applicants who have received formal training from schools accredited by NATEF-National Automotive Technicians Education Foundation.

Certification.

Becoming an ASE certified technician will give you a very competitive edge because it will earn you a slot in the top tier category of efficient experts. Sign up for certification programs in various areas of diesel repairs to increase your chances of getting employed and receiving higher pay. Check the site of National Institute for Automotive Service Excellence (ASE) for courses offered.

Mechanical Skills.

Since this job is centered on engine repair you must be familiar with the engine parts, mechanism, and tools. Your ability to troubleshoot will rely on your keen understanding of how the engine works. Though employers provide on the job training, an applicant who cannot tell the difference between a wrench and a calliper will not get a call-back.

Computer Skills.

Auto repair industry is technology driven, so you must know how to use different digital diagnostic equipment and interpret data. Experience in fixing the engines' electrical components will certainly look good on your resume. Staying updated with the latest development in technology through special courses will certainly get you ahead of the pack.

Interpersonal skills.

Working under the hood or engine chassis most of the time doesn't exempt you from interacting with others. You must be able to explain to the customer what needs to be fixed and how it will be done in a manner they can fully comprehend.
Your ability to relate to your co-workers is important because it shows that you can be a good addition to the company's workforce. Good teamwork ensures timely and efficient repairs. Make sure to balance your hard and soft skills in order to make it to the interview.
Diesel Mechanic Resume Objective
Many resumes slip through the cracks because it fails to garner interest. The key here is to seize attention from the moment the Hiring Manager scans your resume. Your Diesel Mechanic resume objective must be able to create a favourable first impression.
Read the objective in our resume example for Diesel Mechanic. Adam starts out by highlighting the fact that he is certified by ASE. That hard skill alone will place him ahead of candidates without ASE certification.
Then Adam states his objective: to work as Senior Diesel Mechanic at ABC Motors. To drive that point home, he frames it with his value proposition:
"To provide efficient workmanship to your valued clients. Highly proficient with the latest Diesel Diagnostic and Auto Repair software."
Who wouldn't want a reliable mechanic who has a certification of expertise? Without missing a beat Adam continued on with he plans to contribute to the company and capped it off with his tech proficiency which sets him apart.
Diesel Mechanic Resume Format
Ordinarily, for skills-centric work we would recommend the functional type for your Diesel Mechanic resume format. But demand for the profession is quite high that you can be assured of stable and potentially long-term employment. This is we in our
As you can see in our sample Diesel Mechanic resume, all the information in the work experience and educational attainment sections are listed in reverse chronological order.
Under the reverse chronological format, the key sections of your resume will be arranged as follows:
Contact Information
Objective
Skills
Work Experience
Education
Certifications
Personal Information
Take note of how the bullet points were used to enumerate responsibilities held at work. This will allow the Hiring Manager to easily go over the resume without missing important details.
Entry Level Diesel Mechanic Resume
If you do not have sufficient work experience to back you up, it is best to go with the functional format for your entry-level Diesel Mechanic resume. This will enable you to highlight your skills and the formal training courses you took.
Assuming Adam was an entry-level Diesel Mechanic, his resume would be formatted as follows:
Contact Information
Objective
Skills
Education
Certifications
Work Experience
Personal Information
As a fresh high school graduate, you can be qualified for an "on the job trainee" position. Your tenure as an OJT Diesel Mechanic can be included as part of your Work Experience. Employers only want to know that you can apply theory to practical work.
Diesel Mechanic Resume Writing Tips
Employers are able to gauge how good of a mechanic you are during the interview. Since the only access available at the onset is your resume, you must be able to provide a good visual of your abilities.
This is where Action words come into play. Begin your work experience bullet points with power verbs such as:
Assemble
Diagnose
Fix
Inspect
Install
Maintain
Record
Repair
Replace
Test
For example, our applicant Adam backed up his computer proficiency by writing:
"Maintains customer records and issues preventive maintenance schedule reminders using AutoRepair Cloud." Being specific with action taken at work provides a clear image of him performing that task.
Tune up your bullet points by quantifying your accomplishments. A simple adjustment creates a big difference in the overall impact of your statement.
For example:
Weak: Increased the number of repeat customers
Strong: Increased repeat customers by 40%
Weak: Supervises mechanics assigned to preventive maintenance and repair of heavy-duty equipment
Strong: Supervises 15 mechanics assigned to preventive maintenance and repair for 80 of heavy duty diesel equipment
By using figures to validate your responsibilities and achievements you add more substance to your qualifications which will set you apart from other applicants who decided to keep them in plain text format.
We are sorry that this post was not useful for you!
Let us improve this post!
Tell us how we can improve this post?