Engineering Manager Resume Sample
Contact Information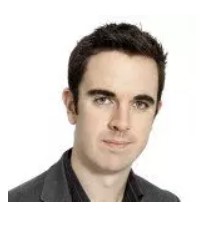 Name: Jacob J. Lansbury
Address: 57893 Travis Street, Dallas, TX
Phone: (469) 987 4578
Email: [email protected]
Current Job: Engineering Manager; Fortworth Construction, Dallas, TX
Objective Statement
Professional Engineer with more than 10 years of work experience as an Engineer including 5 years as an Engineering Manager. I am interested in becoming the new Engineering Manager for North-Pass Development Corporation. My experience vastly covers the construction of commercial development projects.            
Strengths/Special Skills
Bachelor's Degree in Electrical Engineering

Professional Engineer

Licensed Electrical Engineer

Knowledgeable with Project Management software such as Confluence, SmartSheet, and InMotionIgnite 

Excellent communication skills

Ability to organize and manage pressure

Creative thinker

Results-oriented
Work Experience
Engineering Manager; 2014 to Present
Fortworth Construction, Dallas, TZ
Responsibilities:
As the Engineering Manager, I was assigned to oversee the development of the following projects – Hillside Tower, Duckworth Mall, and the Cleavon Hotel.

The largest team that I managed was for the Hillside Tower with 15 Engineers, 30 Supervisors, and 200 workers.

The largest budget I handled was for the Cleavon Hotel at US$2 Billion; at the end of the project, we saved US$700M. 

Coordinate with engineers, supervisors, and team leaders to go over project specifications, targets, and timelines.

Direct projects; prepare detailed plans to meet various targets and schedules.

Review, evaluate, and implement technical activities that may improve the efficiency of work.

Oversee the recruitment and selection process for incoming engineers and personnel at the supervisory level.
Head Electrical Engineer – 2009 to 2014
Tentpole Electrical Services; Dallas, TX.
Responsibilities
Manage a team of 10 electrical engineers.

Provide electrical engineering services for the company's clients that include banks, malls, schools, and various construction projects. 

Assume project management duties whenever the company is sub-contracted for commercial development projects such as the Linford Hotel and Resort and Brickman Mansions.

Design, maintain and review electrical systems.

Prepare installation guidelines and maintenance processes for review and discussion of the engineering team.

Review all proposals for the procurement of electrical equipment; recommend the approval of items listed for purchase. 
Education
College
Bachelor's Degree
Electrical Engineering                                                                                                
Southern Methodist University
Dallas, TX
2002 to 2006
High School
Highland Park High School
Dallas, TX
1998 to 2002
Certifications:
Professional Electrical Engineer license – 2008

Professional Engineer license – 2007
Manager Facilities Engineering Resume Sample
Name: Dante Choi
Address: Dorchester, MA 02125
Phone: (865) 876-7178
Email: [email protected]
Current job: Manager Facilities Engineering at Hartmann
Objective
I have over 10 years of experience in the design and management of commercial and industrial buildings, including hospitals, office buildings, warehouses, retail stores, data centers and other facilities. I have expertise in all phases of design, sustainability, LEED certification and compliance with government standards. My resume objective is to secure a Manager Facilities Engineering job position that will allow me to utilize my skills and experience in order to optimize space utilization, energy efficiency and occupant comfort.
Work Experience
Manager Facilities Engineering, 2018 – present Tromp
Duties and Responsibilities:
Oversee the maintenance and construction of all campus buildings
Coordinate with outside contractors and architects to ensure timely completion of campus building projects
Assists in creating an annual campus capital budget
Maintain a project management system to track campus construction projects
Develops a campus facilities master plan
Coordinate with other departments to create policy and procedures for maintenance, custodial, and food service staff members
Work with state and federal agencies to comply with various regulations
Manager Facilities Engineering, 2014 – 2018
Wiegand
Duties and Responsibilities:
Leads the management and operation of facilities engineering initiatives to ensure consistency and improvement in the delivery of quality customer service and cost management.
Coordinates and plans with the facility engineers, supervisors, and managers to establish priorities and goals, set standards, and design new or revised policies to meet changes in customer needs.
Establishes performance objectives and ensures that they are achieved by providing direction and monitoring progress
Entry-level Manager Facilities Engineering, 2012 – 2014
Hartmann
Duties and Responsibilities:
Plan and coordinate construction, maintenance, and repair of buildings
Source and bid for contractors
Monitor quality standards
Examine plans to ensure safety and building codes are met.
Resolve construction issues with contractors
Manage and monitor building facilities, grounds, and equipment
Review all public records, including contracts, permits and property transactions
Skills
Can develop plans of action
Ability to provide on-site inspection and evaluation on existing facilities
Can develop and execute strategies for ongoing maintenance of facilities
Supervisor skills
Can follow tight deadlines
Transportation Engineer Manager Resume Sample
Name: Davon Gordon
Address: Gurnee, IL 60031
Phone: (518) 213-0648
Email: [email protected]
Current job: Transportation Engineer Manager at Klein – Langworth
Objective
I am a Transportation Engineer Manager with 10 years of experience in the field. I have developed a wide variety of transportation projects, including multimodal and highway projects, that have been completed on time and under budget. I have excellent skills in the following:
Planning, design, and construction of highways, streets, bridges and other transportation facilities.
Developing plans, specifications and estimates for transportation projects.
Project management, including budgeting, scheduling, administration of
Work Experience
Transportation Engineer Manager, 2018 – present O'Connell
Duties and Responsibilities:
Gather, analyze and evaluate data, identify and solve problems
Develop plans, design and oversee the construction of transportation facilities
Develop ways to address and solve traffic problems
Work with engineers and planners to obtain necessary approvals for new projects
Transportation Engineer Manager, 2014 – 2018
Marquardt Inc
Duties and Responsibilities:
Design and prepare engineering reports and technical specifications
Design and coordinate project plans
Assign engineers to projects
Develop and maintain relationships with clients
Monitor project progress
Evaluate staff performance
Provide oversight for project management and research staff
Prepare proposals for new projects
Prepare budgets for new projects
Coordinate project meetings
Maintain project records and safety records
Transportation Engineer Manager, 2012 – 2014
Klein – Langworth
Duties and Responsibilities:
Work with consultants to identify and assess transportation needs
Design and implement transportation projects
Develop transportation plans to address the needs of various communities
Create reports and presentations
Develop new transportation projects
Negotiate with stakeholders and promote the benefits of a project
Assist in the bidding process for a project
Supervise staff members
Skills
Expertise in project management
Experience with cost and budget control
Skilled in team leadership and management
Knowledge of operations, engineering, and design
Expertise in developing standards and procedures
Proficient in engineering design, construction, and implementation
Experienced in preparing technical reports
Excellent communication skills
Familiarity with IT software, such as MS Project and Excel
Senior Engineering Manager Resume Sample
Name: Remington Avila
Address: Westlake, OH 44145
Phone: (887) 348-7911
Email: [email protected]
Current job: Senior Engineering Manager at Crona Group
Objective
A Senior Engineering Manager with a proven track record of success in managing engineering teams and leading the development of innovative and effective products that solves real-world problems. I am an experienced engineering manager with an exemplary record of success in management and leadership. I have a proven track record of managing engineering teams, leading the development of innovative products and broadening a company's scope and reach. I am a highly motivated, results-driven, and self-directed individual with a strong desire to work on inspiring projects.
Work Experience
Senior Engineering Manager, 2018 – present Marvin – Grimes
Duties and Responsibilities:
Lead and supervise engineering department
Develop department budgets
Hire, train, and evaluate engineering staff
Oversee project completions
Meet with clients
Develop engineering projects
Evaluate client needs and make recommendations
Ensure all projects are compliant with company standards and procedures
Senior Engineering Manager, 2014 – 2018
Orn LLC
Duties and Responsibilities:
Lead and manage multi-disciplinary engineering teams
Establish team goals and priorities
Provide direction and guidance to engineers and other team members
Provide technical expertise to improve the efficiency and effectiveness of an organization's engineering operations
Identify and develop engineering talent within an organization
Ensure compliance with all company policies, state regulations, and federal guidelines
Senior Engineering Manager, 2012 – 2014
Crona Group
Duties and Responsibilities:
Maintain and monitor engineering budgets to ensure that all expenditures are in accordance with company policy
Direct and supervise engineering teams to meet company goals
Provide input on engineering progress, goals, and overall performance
Review engineering proposals and provide feedback
Track engineering projects in order to identify any areas of concern
Create presentations and training sessions to educate engineers on company policies and procedures
Design and modify work schedules for engineers
Skills
Project Management
Interface Design
User Experience Design
Team Management
Manufacturing Engineering Manager Resume Sample
Name: Zachery Meza
Address: Massillon, OH 44646
Phone: (336) 527-2023
Email: [email protected]
Current job: Manufacturing Engineering Manager at Fahey
Objective
I am a manufacturing engineer with a proven track record of success in developing, implementing and leading cost-reduction initiatives. I have the ability to evaluate, design and implement new manufacturing processes, products and technologies. I am excited to use my expertise to push your company's manufacturing processes to the next level. I have experience designing and implementing new manufacturing processes and technologies. I have experience designing new products, as well as developing and implementing cost-reduction initiatives.
Work Experience
Manufacturing Engineering Manager, 2018 – present Collins
Duties and Responsibilities:
Provide leadership and direction for manufacturing engineering team
Manage, develop and direct the engineering staff
Provide guidance and leadership to the manufacturing engineering team
Ensure all manufacturing engineers are productive, engaged and happy
Lead the engineering team to meet the company's goals and objectives, including both short-term and long-term objectives
Oversee engineering calculations and design specifications
Evaluate engineering designs for quality
Ensure all products meet customer expectations and company standards
Manufacturing Engineering Manager, 2014 – 2018
Marks Inc
Duties and Responsibilities:
Assign engineering projects and oversee the design and production of new products
Train new engineers on company procedures, policies, and best practices
Hold engineers accountable for meeting deadlines, completing projects on time, and meeting standards
Create and implement schedules to meet production goals
Monitor progress on projects and provide feedback to engineers
Review project designs from engineers in order to approve them for production
Monitor the quality of production and make necessary adjustments to ensure quality standards are met
Manufacturing Engineering Manager, 2012 – 2014
Fahey
Duties and Responsibilities:
Develop, implements, and evaluates manufacturing process for new products
Improve manufacturing processes by reducing cost
Evaluate the production processes to ensure compliance with regulatory requirements
Develop and reviews specifications for equipment and materials
Design, constructs, and evaluates prototype equipment
Evaluate operations by collecting and analyzing data
Make recommendations to improve production processes
Skills
Operate computer-assisted design and drafting software
Perform basic math to calculate dimensions, weights, and other specifications
Perform data analysis to identify and correct manufacturing problems
Lead and manage project teams
Create project plans and schedules
Coordinate with vendors, suppliers, and other stakeholders
Create reports on manufacturing processes
Project Engineering Manager Resume Sample
Name: Abel Cervantes
Address: Lansing, MI 48910
Phone: (291) 813-6984
Email: [email protected]
Current job: Project Engineering Manager at Hagenes
Objective
As a Project Engineering Manager with over 20 years of experience, I have developed a unique set of skills that I am eager to use for the benefit of your organization. I have a proven track record in managing projects and engineering work, with the ability to effectively communicate to all levels of an organization. My technical expertise in all facets of project engineering and management is unparalleled.
I am confident that I can make a contribution to your organization, and I look forward to discussing more with you.
Work Experience
Project Engineering Manager, 2018 – present Hagenes
Duties and Responsibilities:
Plan and manage projects from conception to completion
Act as a liaison between stakeholders, team members and management
Monitor project progress to ensure adherence to deadlines and quality standards
Coordinate with vendors to manage materials and supplies
Create and update project schedules and status reports
Ensure that all necessary resources are available for project completion
Create budgets for projects
Track financial progress of projects
Project Engineering Manager, 2014 – 2018
Ledner – MacGyver
Duties and Responsibilities:
Manage and maintain project schedule to ensure timely completion of projects
Assign tasks to project team and subcontractors to meet project deadlines
Review project progress and make adjustments to production schedule as needed
Manage project budget to ensure realistic cost and profit margins
Manage human resources on project teams, including recruitment and hiring, coaching, and performance evaluations
Project Engineering Manager, 2012 – 2014
Heaney Inc
Duties and Responsibilities:
Lead the project from conception to completion with the support of a multidisciplinary team
Develop project plans and schedules for engineering, procurement, and construction
Manage budgets and oversee profitability and risk management
Work with the team to establish goals, design problems, and establish priorities
Prepare reports that demonstrate performance against key objectives
Assist with the hiring process, mentoring junior engineers, and developing training programs
Ensure that all projects meet or exceed customer expectations
Skills
Automation Engineer
Can develop and maintain shop floor automation systems
Coordination and supervision skills
How To Write A Good Engineering Manager Resume
A good Engineering Manager resume must answer most, if not all, of the requirements of the position as outlined in the job ad. 
The Engineering Manager is an important position. You manage a team of engineers from different specializations, oversee the progress of a project, review and scrutinize the budget to make sure you don't exceed it by much, and constantly assess the quality of work produced by the team. 
You are part of the investment the company makes when it undertakes expensive projects. For this reason, an employer only wants to hire the candidate who best fits what the company demands of its Engineering Manager. 
Here are expert tips on how to write an Engineering Manager resume that is good enough to answer the needs of the employer.
Highlight Your Qualifications 
The first thing you have to do is highlight your qualifications – answer the question "Are you qualified to manage our engineering team?"
Bachelor's Degree in the field of Engineering

Certification or Professional Engineering license, if required in the state.

At least 4 years of practical experience as an Engineer.

Master's Degree in Engineering, if required by the company/employer.
The position of Engineering Manager demands a high level of training, vast knowledge, and years of technical experience. You have to lay out all the qualifications that serve as proof of competence.
Tailor-Fit Your Resume 
Once you've validated your qualifications, go back to the job ad and review it thoroughly.
What skills are required of the position? 

What is the scope of work?

What kinds of experience are needed?

Are there specific software programs that I need to be proficient in?

What are the demands of the job – the number of hours required?
Evaluate your work history and identify the job requirements that you can meet. Make sure these are indicated or referenced clearly on your resume. 
Go Into Specifics
To prove your worth, it's not enough to just describe the work you did with your current or previous employer. You have to go into specifics:
What were the projects you managed? If it's in construction, what was the name of the development project?

How many months/years did you spend on each project?

What was the cost of the project?

How many people did you manage?

How big was the project? For example, if you managed a high-rise commercial building, how many floors did it have?
Validate Achievements with Numbers
The question, "Why should we hire you?" is best answered by your achievements as an Engineer.
Did you stay within budget?

Did the project win awards?

How many projects did you complete during your term?

How was your safety record?
To substantiate your achievements, make sure these are ably supported by numbers.
Engineering Manager Skills List
In the previous section, we discussed that to become an Engineering Manager you must have acquired the necessary education, training, and license if required by your specialization. Furthermore, having experience is a big plus on your resume. 
Hard skills are acquired through formal education. However, the desired soft skills – the attributes that define your approach to the position are honed through experience – by logging in the years on the job. 
Decision-Making
In the field of engineering, you will come across situations where the answer isn't in black and white. You'll have to make judgment calls. 
This doesn't mean playing a "guessing game". Instead, you'll have to rely on your experience and expertise to make the right decision. 
The best Engineering Managers combine facts-based decision-making with a bit of experience-backed intuition to arrive at the right call.
Ability to Delegate
A big challenge for anyone in a position of authority to overcome is to learn to delegate to others. Some people think "If you want to do it right, do it yourself." Thinking that way will tie you up to so many tasks, some of which might be below your paygrade.
To become an effective Engineering Manager, you have to learn to trust your team and delegate specific tasks to them. If you spend enough time with them, you will be able to identify their individual strengths and weaknesses and develop a personalized approach on how to supervise them.
Excellent Communication
Mistakes can be costly. One of the culprits for the most expensive mistakes is miscommunication. Somewhere along the line of communication, the lines got crossed. 
It's easy to understand why. People respond differently to communication. You can't assume that everyone understood your instructions. Asking them if they did, won't guarantee anything because some will say "yes" if it's really "no".
An Engineering Manager with keen communication skills will request feedback from his team. Feedback is not answerable by "yes" or "no". It compels members of the team to engage in the discussions so that it's not only the Engineering Manager who's talking.
After all, excellent communication should run both ways.
Flexible Mindset
In this day and age of technology, you can't expect to succeed when you have a fixed mindset. Technology is a game-changer. There are newer and better ways to run processes. 
Times have changed and with technology on a continuous state of evolution, you need to have a flexible mindset or open-mindedness. Otherwise, you won't see opportunities that will make your project succeed. 
Engineering Manager Duties And Responsibilities For The Work Experience Section
Let's assume that all of the applicants for the Engineering Manager position have the same qualifications. What would be the difference-maker? How you describe your duties and responsibilities in the work experience section could decide if you move on to the interview stage.
The work experience section will give the recruiter an idea of what you might bring on board their company if they decide to hire you. What exactly are recruiters looking for in the work experience section?
Details on the Duties and Responsibilities That You Handled
To be considered for the position, your resume must stand out from the other applicants. If your work experience section doesn't trigger imagery in the mind of the recruiter, chances are, he'll skip to the next applicant. 
Don't write job descriptions that lack imagination. Your work experience section must read authentic and sincere. Give details on the duties and responsibilities that you handled:
How many engineers did you manage?

What was the name of the project?

What was the budget given to you by the company?

How much time were you given to complete the project?

What types of equipment were used?

Where was the location of the project?

How many people were involved in the project?

What tasks did you handle on a day-to-day basis?
Details make your work experience section different from everyone else's. The more details you provide, the better the recruiter's understanding of how you approached your job as an Engineering Manager.
Results – Your Accomplishments and Milestones
You can measure the level of success you had as an Engineering Manager with numbers. 
Were you able to improve efficiency? By how much?

Did you stay within budget? How much were the savings?

Did you recommend changes to the project that improved the quality of work and the final result without incurring much cost?

Were your efforts recognized by the company or the industry with awards and citations?

Were you consistent in meeting timelines?
Always support your claims with actual numbers. The recruiter may take the time to check with your current or previous employer the validity of your claims.
Proof of Problem-Solving Ability
What were the most challenging situations that you handled as an Engineering Manager? Share them on the work experience section and narrate how you were able to solve these situations before they became full-blown problems.
Recruiters enjoy reading situational accounts because it gives them an idea of your problem-solving ability. Just make sure the situation was of such magnitude that it posed a serious threat to the success of the project.  It must be exciting and dynamic.
An Idea of Your Management Style
How did you manage your team? How did you assess which task to delegate to which manager? How did your managers perform under your supervision? 
The work experience section for an Engineering Manager isn't just about yourself. It's about your team – how you led them in a project.  They have to be included in your duties and responsibilities because you can't do it alone.
The recruiter wants to know if you have the mindset of a person who is focused on maximizing the abilities of his team. 
Entry Level Engineering Manager Resume
To be honest, if you're a fresh graduate, you may have to think twice about applying for the Engineering Manager position. This is a job that requires extensive experience as an Engineer plus certifications and licenses. 
However, if you've had a good level of experience as a Project Manager and have acquired formal education in Engineering or a related field, then your entry-level Engineering Manager resume may be considered. 
We're assuming that your current status is either:
A licensed or certified engineer who wants to get a crack at the open Engineering Manager position.

An experienced Project Manager who is planning a change in career. 
In either case, here are a few tips that could help you land the interview:
Use the Functional Format 
The functional format is ideal if your current status is one of either scenario presented above because it focuses more attention on your skills and qualifications instead of work experience.
In the functional format, the sections of your resume will be arranged as follows:
Contact Information

Objective Statement

Certifications/Licenses

Strengths

Education

Work Experience
Present Your Work Experience in Reverse-Chronological Order 
When it comes to the Work Experience section, it's always a good idea to present your duties and responsibilities in reverse-chronological order. 
It doesn't matter if your work experience does not cover the field of engineering. The reverse-chronological will help the recruiter assess your current level of experience and capabilities.
Share Your Story

Why the shift in career?

Why do you want to become an Engineering Manager?

Why should we hire you?
All of these can be answered in the Objective Statement. Tell the recruiter your motivations for applying for the job. Keep it short but direct-to-the-point.
Don't Miss Out On Important Details
The resume is your first Point-of-Contact with the recruiter. If you don't impress right off-the-bat, this could be it for you. 
So don't take any chances. As long as the information is relevant, put it on your resume. 
Let's update the functional format presented earlier to include the following details:
Contact Information

Objective Statement

Certifications/Licenses

Strengths

Education

Career Accomplishments/Achievements

Awards/Citations

Seminars Attended

Work Experience
Usually, we'd advise the job applicant to keep his resume down to one page especially if he has fewer than 10 years of work experience. 
However, if the information can create a good impression and get the recruiter to nod in approval, adding a few extra pages to your resume will be justified.