Professional Engineer Resume Sample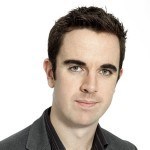 Anthony H. Thompkins

Address: 8910 Travis Street, Dallas, TX
Phone: (469) 961 4578
Email: [email protected]
Current Job: Lead Mechanical Engineer; Axis Systems, Dallas, TX
---
Objective
Professional Engineer with more than 10 years of work experience and credentialed as a CEM with the AEE, Professional Project Manager with the PMP, and Six Sigma as a Green Belt seeks the Senior Mechanical Engineer position and the opportunity to provide innovative and cost-effective solutions at Blumberg Systems. I am a passionate learner of technological advancements that can improve product quality and systems efficiency.
---
Skills
Master's Degree in Mechanical Engineering
Bachelor's Degree in Mechanical Engineering
Professional Engineer
Strong background in product design
Highly proficient in ProE 3D CAD software
Proven experience with design tools
Problem-solving skills
Effective interpersonal and organizational skills
Strong work ethic
Certifications/Licenses:
Fundamentals of Engineering license – 2007
Professional Engineer license – 2011
Project Management Professional Certification – 2012
Certified Energy Manager (CEM), Association of Energy Engineers – 2015
Six Sigma Green Belt Certification, 2018
---
Work Experience
Lead Mechanical Engineer; 2014 to Present
Axis Systems, Dallas, TX
Responsibilities:
Conceptualizes product designs, monitors the production of CAD drawings and facilitates the fabrication and testing of prototypes.
Develops 3D CAD/CAM models and releases all prototype and flight drawings.
Supervises 15 new engineers and mentors them on customer engagement, design concepts, product standards, and data analysis methods.
Spearheads the product design cycle for mechanical components from prototype to production. Establishes a project timeline to ensure timely completion and delivery to customers.
Coordinates with the plant manager and design engineers in planning effective methods to improve production processes, enhance plant reliability, and meet production goals
Resolved production delays by meeting with cross-functional teams to identify root causes and establish solutions
Implemented Six Sigma tool, DMAIC (Define, Measure, Analyze, Improve, Control) that improved production processes and reduced costs by 75%
Lead Mechanical Engineer – 2010 to 2014
Cisco Engineering Inc; Austin, TX.
Responsibilities
Coordinated with design engineers, production managers, and technical team to estimate project costs and create timelines
Trained 10 Engineer Interns per month using the hands-on approach for designing, problem-solving, prototyping, and testing
Conducted researches, experiments, and tests to improve and modify product designs
Refined manufacturing process by designing 8 cost-effective equipment for assembling and installing components
Collaborated with board designers, 3rd party consultants, project managers, and suppliers to ensure timely project completion
Designed 50 modules, line cards, jigs, and components that have been carried out from the ground up
Modified 18 product design concepts which reduced manufacturing cost by 55%
---
Education:
Master's Degree
Mechanical Engineering
University of Texas
Austin, TX
2019 to 2021
Bachelor's Degree
Mechanical Engineering
University of Texas
Austin, TX
2002 to 2006
High School
Arkins High School
Austin, TX
1998 to 2002
Senior Field Professional Engineer Resume Sample
Name: Johnathan Griffith
Address: Fernandina Beach, FL 32034
Phone: (642) 721-7178
Email: [email protected]
Current job: Senior Field Professional Engineer at Kilback
Objective
Motivated, self-starting, and detail oriented field engineer with diverse experience in engineering, design, construction, and execution in a variety of cultures. Strong project management skills with a focus on safety, quality, and efficiency.
Work Experience
Senior Field Professional Engineer, 2018 – present
Williamson – Deckow
Duties and Responsibilities:
Research, test, develop and present solutions to technical problems
Develop plans, specifications and procedures
Provide technical guidance to engineers and other departments
Work with companies on mutually beneficial solutions
Manage engineering department budget
Review and approve engineering proposals
Prepare and present analyses, reports, and recommendations to management
Provide technical advice for the design of industrial processes
Senior Field Professional Engineer, 2014 – 2018
Berge LLC
Duties and Responsibilities:
Develop and implement oil and gas exploration and production technology
Direct and coordinate the activities of subordinates, including engineers, technicians, design and drafting personnel
Plan, organize, and direct the work of engineers, technicians, and drafters to complete assigned projects
Coordinate activities with other engineering departments in order to avoid duplication of effort
Provide leadership in the application of new technologies in their field
Provide quality assurance in their department
Entry-level Senior Field Professional Engineer, 2012 – 2014
Kilback
Duties and Responsibilities:
Conducting engineering analysis and design for structural, geotechnical, and civil engineering projects
Developing construction plans for new or renovated buildings
Conducting the analysis of geologic, hydrologic, and seismic hazards and designing appropriate mitigation measures
Evaluating the environmental impact of projects
Providing professional guidance on the environmental impacts of engineering design decisions
Developing engineering plans, specifications, and reports
Designing and implementing cost control measures
Skills
Expertise in process and manufacturing engineering
Analyzes performance of facilities and equipment
Ability to troubleshoot design changes and develop modifications for new equipment
Ability to follow engineering drawings and computer algorithms
Ability to use computer-aided design software
Solid knowledge of mechanical engineering principles, including fluid dynamics, heat transfer, control system design and electrical power
Lead Professional Engineer Resume Sample
Name: Kareem Gaines
Address: Glendale Heights, IL 60139
Phone: (240) 932-0392
Email: [email protected]
Current job: Lead Professional Engineer at Little Inc
Objective
My objective is to join a company that offers a career path for advancement within the engineering field. My engineering experience with various positions allows me to be a valuable asset to the organization.
Work Experience
Lead Professional Engineer, 2018 – present
Koelpin – Hyatt
Duties and Responsibilities:
Design, construct and supervise the installation of electrical cable systems
Evaluate and inspect work of other employees
Inspect and make decisions about testing, construction and operation of electric power systems
Provide cost estimates for projects
Monitor compliance with design specifications and company policies, procedures, rules and regulations
Maintain safety standards for employees
Develop safety procedures to comply with state laws
Lead Professional Engineer, 2014 – 2018
Howell Inc
Duties and Responsibilities:
Design, develop, and manage projects as a lead engineer
Manage and oversee the company's engineering staff
Work with clients to understand their needs and to deliver on their vision
Manage engineering team workflow and work with project managers to ensure the team is achieving project goals
Plan, monitor, and control project resources
Entry-level Lead Professional Engineer, 2012 – 2014
Little Inc
Duties and Responsibilities:
Coordinate and manage projects and site visits
Research, develop, and maintain program standards
Provide support for asset management
Develop, maintain, and improve program standards
Develop and maintain project budgets
Supervise engineering technicians
Work with contractors to ensure projects are completed on time, within budget, and to specification
Present technical reports to client organizations
Keep abreast of new technology trends and developments
Skills
Leadership skills
Can design, analyze and implement plans
Strong teamwork skills
Can coordinate teams of engineers
Civil Professional Engineer Resume Sample
Name: Branson Mcintyre
Address: Reynoldsburg, OH 43068
Phone: (441) 841-8781
Email: [email protected]
Current job: Civil Professional Engineer at Klein Group
Objective
I am a Civil Professional Engineer that takes strong responsibility for designing and constructing civil infrastructure projects, including bridges, highways, dams and public works. I can work with the design team to create a project scope, design, and schedule. Can also work with teams to assess project feasibility and provide construction management services.
Work Experience
Civil Professional Engineer, 2018 – present
Ferry – Hodkiewicz
Duties and Responsibilities:
Develop plans and designs for water, sewage, and stormwater systems, power plants, and other major public works projects
Assist with the research and design of roads and bridges
Provide engineering guidance for public works projects
Oversee engineering services for private industry
Oversee the maintenance of public works systems
Participate in the research and development of new engineering systems
Develop specifications for engineering projects
Civil Professional Engineer, 2014 – 2018
Romaguera – Goyette
Duties and Responsibilities:
Actively participate in the research, development and testing of new processes, products, services and equipment
Research engineering issues and conducts research
Develop technical specifications and drawings to support the design of new structures, systems, products or engineering concepts
Design structures, systems, products and equipment
Analyze data to recommend approaches to civil engineering problems
Prepare reports on research findings and engineering projects for presentations at conferences and seminars
Entry-level Civil Professional Engineer, 2012 – 2014
Klein Group
Duties and Responsibilities:
Develop engineering solutions, specifications, and design criteria
Work with clients to determine project objectives
Prepare cost estimates, budgeting, and proposals
Design and review data processing systems for engineering design, operations, and research needs
Prepare reports, feasibility studies, site evaluations, or other studies as necessary
Skills
Mechanical Engineering
Civil Engineering
Structural Engineering
Electrical Engineering
Computer-Aided Consulting
Construction Management
Registered Professional Engineer Resume Sample
Name: Ernest Walter
Address: Fredericksburg, VA 22405
Phone: (271) 343-5897
Email: [email protected]
Current job: Registered Professional Engineer at Wunsch Inc
Objective
I am a hard-working, self-motivated individual. I have a strong background in engineering and am committed to achieving excellence in my work.
I am applying for the position of Registered Professional Engineer with your organization, as I would love to contribute my knowledge and expertise to one of the most respected organizations in the industry.
I have been working in the engineering field for many years and am seeking a position where I can share the knowledge that I have accumulated over the years.
Work Experience
Registered Professional Engineer, 2018 – present
Wuckert
Duties and Responsibilities:
Provide leadership to projects and initiatives
Develop and deliver engineering-related training and development programs
Perform research to keep up with the latest developments in the industry
Ensure that projects are completed on time and within budget
Oversee project managers and engineers to ensure that projects are completed on time and within budget
Provide assistance with implementing new processes, policies, and procedures
Manage all engineering-related activities within the company
Registered Professional Engineer, 2014 – 2018
Roob
Duties and Responsibilities:
Design and oversee construction of public works such as roads, bridges, dams, and buildings
Create maps and charts to illustrate the construction process
Provide engineering instruction and assistance
Provide engineering technical advice to government agencies, contractors, and building owners
Supervise projects to ensure they are completed on time, within budget, and with high quality
Entry-level Registered Professional Engineer, 2012 – 2014
Wunsch Inc
Duties and Responsibilities:
Provide engineering expertise to solve problems and develop innovative solutions
Provide construction supervision for design/build projects
Build relationships with clients and achieve project goals
Create, monitor, and maintain budgets
Perform site inspections
Manage engineering staff
Create project reports
Develop and maintain project files
Skills
Experienced with AutoCAD, IronCAD, and Microstation
Experience with 3D computer-aided design (CAD)
Experience with data modeling
Experience with mechanical design, detailing, drafting and CAD
Project Lead Professional Engineer Resume Sample
Name: Aden Davidson
Address: Solon, OH 44139
Phone: (653) 390-5833
Email: [email protected]
Current job: Project Lead Professional Engineer at Kihn LLC
Objective
I am a Project Lead Professional Engineer with a proven record of success in transportation, engineering, and procurement. I have a proven history of successfully managing several multimillion-dollar capital improvement projects. I am a collaborative and innovative leader, and my team is always ready to take on a challenge.
I am committed to continuous professional development and learning, and I take pride in being able to provide my employees with the tools and resources they need to be successful.
Work Experience
Project Lead Professional Engineer, 2018 – present
Ritchie – Dooley
Duties and Responsibilities:
Monitor the quality, quantity, and cost of construction and engineering projects
Ensure safety of all construction personnel, site personnel, and occupants
Successfully complete assigned project objectives
Maintain an accurate inventory of supplies, equipment, and materials
Order material and supplies as needed to maintain an adequate supply at all times
Maintain a list of qualified personnel available for hire
Maintain records of work completed on assigned
Project Lead Professional Engineer, 2014 – 2018
Huel – Yundt
Duties and Responsibilities:
Perform management duties and provide technical guidance to ensure that projects are executed in accordance with objectives and accomplish company goals in a timely manner
Manage and oversee the day-to-day operations of new engineering projects
Manage budgets, schedules, and resources for projects
Establish and enforce safety requirements for engineering projects
Initiate and maintain positive working relationships with project team members
Collaborate with project team members to analyze situations, diagnose root causes
Entry-level Project Lead Professional Engineer, 2012 – 2014
Kihn LLC
Duties and Responsibilities:
Develop and manage project plans, budgets, and schedules
Coordinate with other team members to facilitate project design, implementation and management
Maintain project documentation such as drawings, specifications and reports
Coordinate with suppliers and subcontractors to execute projects
Provide project-related support to clients
Stay up-to-date on new technologies and share their knowledge with colleagues
Analyze and resolve project issues
Skills
Leadership
Project Management
Engineering Management
Engineering Design
Engineering Analysis
Team Leadership
Project Planning
How To Write A Good Professional Engineer Resume
One day, you were scouring through a job market site and came across an ad that caught your eye. It's for a Professional Chemical Engineer. You're confident because you're a licensed Chemical Engineer. The thing is, so are the 300+ applicants vying for the same job. To climb up to the top of the pile, you need a good Professional Engineer resume.
Choose the Combination Resume Format
We guarantee you that the majority of job applicants for a Professional Engineering position will use the reverse-chronological format for their resumes. That's because many believe it's the "default format". You'll find it used as the format for most resume templates on the Internet.
WIth the reverse-chronological, the sections of your resume will be arranged in this manner:
Contact Information
Objective Statement
Strengths/Skills
Work Experience
Education
Certifications/Licenses
In contrast, with the Combination format, the sections of your resume will be arranged this way:
Contact Information
Objective Statement or Career Summary
Certifications/Licenses
Strengths/Skills
Education
Work Experience
Now, do you see why we recommend the Combination format?
As a Professional Engineer, experience matters. It's not enough to be licensed. You must have the requisite skills, qualifications, and training that were borne out of experience to impress the recruiter.
With the Combination format, you're able to highlight your qualifications AND work experience. Although work experience is located at the bottom, go ahead and make it as extensive as possible.
The recruiter will be impressed enough with your overall qualifications that he'll take the time to go over your entire work experience.
If you don't have enough work experience or any at all, use the Functional format which follows the same structure as the Combination format. We'll discuss how to use the Functional format in the section "Entry-Level Professional Engineer Resume".
It's Both Quality – and Quantity of Information
We would normally recommend to our readers to keep their resumes down to one page. However, in the case of a Professional Engineer, don't follow that advice. Instead, use as many pages as it takes to cover all of the important information about your qualifications as a Professional Engineer.
The keyword is "Important". Yes, you can open the floodgates of information but the details that you share must be relevant to the job. The resume might be your only contact with the recruiter. Therefore, its objective is to convince the recruiter that you're the best candidate among all the applicants.
Objective Statement or Career Summary?
In the previous section, we showed the structure of the Combination format. You'll notice there's an entry for "Objective Statement/Career Summary". Which one should you use?
The only caveat is that you only use the Career Summary if you have extensive work experience and if you achieved noteworthy milestones in your career. Otherwise, use the Objective Statement.
Both the Objective Statement and the Career Summary are similar in that they give a rundown of your qualifications that meet the requirements as outlined in the job ad.
The difference is that with an Objective Statement, the tone is more conversational and less formal. The Career Summary, it's a point-by-point summary of what you've done with your career.
Here's an example of an Objective Statement:
"Professional Chemical Engineer with 7 years of work experience is interested in joining your team of engineers for the BritOil project in Dubai. I spent 4 years with ASX Biotech and 3 years with PetrolPHL. During my employment, we were able to reduce carbon emissions by more than 50% and 70% at ASX Biotech and PetrolPHL, respectively. Likewise, I developed the ISCASX1003 standard for the collection, treatment, and disposal of toxic materials for ASX Biotech. I'm confident that my experience and qualifications can contribute to the future success of BritOil."
Below is the same Objective Statement transposed as a Career Summary:
Career Summary
Passed Professional Engineering (PE) Examination – 2010.
Passed AlCHe Licensing Examination for Chemical Engineering – 2012.
7 Years of Work Experience; 4 years with ASX Biotech and 3 years with PetrolPHL.
Assisted in developing programs and processes that reduced carbon emissions of ASX Biotech by 50%.
Assisted in developing programs and processes that reduced carbon emissions by PetrolPHL by 70%.
Develop the ICSASX1003 standard in the collection, treatment, and disposal of toxic materials for ASX Biotech
Can you use both? Yes, but you have to make sure there's no duplicate content. If this is what you want to do, place the Career Summary section ahead of the Objective Statement. Then, rewrite the Objective Statement more as a sales pitch that reiterates your desire to join the company.
Like this one:
"I am genuinely interested and desirous of joining your team of professional engineers at BritOil. I've followed the growth of your company for decades and am hopeful of the opportunity of being selected for the Dubai pipeline project. I'm willing to be reassigned to Dubai for the duration of the project and as proof, all of my travel papers have been updated."
In this example, the Objective Statement is written to tell the recruiter, "I'm not just the best-qualified candidate, I want this job more than anyone else!"
Professional Engineer Skills List
The qualifications identified in your Professional Engineer skills list will depend on the field of engineering you've specialized in.
For that reason, in this section, we'll offer a more generalized description of the type of skills recruiters will be looking for in your resume.
Education
Recruiters want to know the level of education you attained as an engineer. In some job ads, the employer might prefer those with a Master's Degree in Engineering or even a Ph.D.
Don't be surprised if the job ad also notes down a preferred list of schools where the candidates got their engineering degrees. This is HR's way of prequalifying their candidates to come only from schools the department believes produce the best engineers.
It doesn't mean you shouldn't apply for the job if your alma mater isn't on the list. By all means, go ahead and submit your resume. You have everything to gain and little to lose.
If this is the precondition and you decide to pursue the job, add this section in your objective statement:
"I understand your company prefers candidates from X, Y, and Z schools. However, if given the opportunity to work for your company, I hope to convince you that it's the school that creates the best engineers – it's the individual."
Certifications/Licenses
Some fields of engineering might have certifications as optional but remember, the job ad is for a "Professional Engineer". The implication is that you've been certified or licensed as an expert in the field.
Thus, even if certification is an option in your specific field of engineering, get licensed. You'll have a BIG advantage over those who aren't.
Knowledge of Computers
Engineers have always worked with computers to make it easier and faster to complete projects. But as a byproduct of technology, computers and software programs evolve very quickly. Today's innovations will make yesterday's programs look ancient.
Always update your knowledge of computers. Find out what the latest software programs and hardware equipment are being used in your industry. Take some time to learn them or even get certified in these programs.
You might also be required to perform programming work by the company. It's a good idea to learn basic programming languages to have a fundamental understanding of how the process works.
Communication
In engineering, communication is a vital hard skill because a failed understanding of instructions, processes, and timelines as well as disruptions in channels can lead to costly mistakes.
Engineering is all about precision. If someone on the engineering team fails to endorse an instruction to another person and the task isn't completed accordingly, the mistake will have a cascading effect throughout the project.
Your resume provides "empirical evidence" if you're an excellent communicator or not.
Here are some good tips to have in mind when writing your resume. Follow these tips to remove any doubt from the recruiter that you can't articulate information very clearly:
Make sure there are no spelling or grammatical errors.
Organize all the information using bullet points.
Use headers to categorize each section of your resume.
Write in an easy-to-understand manner; avoid using technical jargon.
Project Management
Companies prioritize candidates who have proven to have excellent project management skills. These projects have budgets that involve the cost of labor, materials, and development timelines. If you exceed these numbers, the pressure to profit from the project becomes greater.
Some companies might require all applicants to be professionally certified as a Project Manager either through a Six Sigma program or passing the Project Management Professional (PMP) exam.
Professional Engineering Soft Skills
As technical as the job of a Professional Engineer is, it's not just about the hard skills. Companies today are more focused on building a team that adheres or fits the company culture.
This is where soft skills or the personality traits that define who you are, come into play.
The popular saying in sports "Hard work beats talent all day" can also be applied in the corporate world. You can have the most talented Professional Engineer with all the certifications, licenses, and glowing reviews but if he doesn't fit in with company culture, he could be the weak link in the chain.
What are the ideal soft skills for a Professional Engineer?
Attention to Detail
Patience
Results-oriented
Dedicated
Values time
High-level of Focus
Ability to Work with a Team
Ability to Manage Stress
Willingness to Learn and Improve
Responsible; Ready to Assume Accountability
Flexible Mindset; Open-Mindedness
Objective Decision-maker
Professional Engineer Duties And Responsibilities For The Work Experience Section
"What can you do for the company if we decide to hire you?"
That all-important question can be answered by how you present your Professional Engineer duties and responsibilities in the work experience section.
Companies engaged in construction or manufacturing have tight budgets. As much as possible, these companies want to employ people who don't require much training and can hit the ground running once hired.
The recruiter can assess your state of readiness in the Work Experience section. Here are some helpful tips on how to write one that will interest the recruiter:
Customize Your Job Descriptions
A resume is a tool for communicating with the recruiter. It should let the recruiter know that you're the best candidate for the job by highlighting that you can do what's expected of the new Professional Engineer.
You can do this by customizing your job descriptions. Review the job ad and take note of the list of duties and responsibilities or the scope of work that's been outlined.
From there, write your job descriptions in a manner that corresponds to the scope of work and cite examples.
Here are few good ones to consider:
Review the budget provided by the company; create projections for cash flow and disbursement schedules.
Conduct site inspections; audit current work progress and evaluate if the project is moving along the prescribed timeline.
Run a performance review on the team and the individual members; schedule a time and day to discuss the results of the performance review.
Perform periodic inspections on current supplies and inventory levels.
Study the blueprints and layouts prepared by the various departments/teams involved in the project.
Schedule and preside over meetings to discuss issues and concerns with the blueprints and layouts.
Ensure that all work permits and other local government clearances are in order and available.
Use Numbers or Statistics to Add More Substance
The eyes of a recruiter will always be drawn by numbers because they add substance to your job descriptions.
Let's use some of the examples above then add numbers to beef them up:
Review the US$220 Million budget that was created by the company; create projections for cash flow and disbursement schedules.
Conduct inspections on 12 construction sites throughout the week; audit current work progress and evaluate if the project is moving along or within 85% of the prescribed timeline.
Run a performance review on the 22-man team and the individual members; schedule a time and day to discuss the results of the performance review.
Now, let's add the results…
Manage the budget to a point where the company saved the US $15 Million without compromising the quality of construction.
Achieve a 92% completion rate on projects based on their prescribed timelines.
Improve the productivity level of the team by 300%.
As you can see, by adding numbers to back up the job descriptions, the work experience section has more substance and will certainly generate more interest from the recruiter.
Don't Copy and Paste
If there's one thing recruiters don't like is reading a resume that looks like the information in the work experience section was copied and pasted from one employment to another.
Take the time to write job descriptions that are unique to the employer you worked for. Even if there are similarities, no two jobs are the same. There were differences in the types of work you had to do.
Copying and pasting or paraphrasing job descriptions are resume red flags. They imply that you're irresponsible, lazy, and not dedicated to the work at hand. If you won't put in the effort to prepare a good resume, what else can be expected when you are tasked with managing a project?
Write in a Conversational, Easy-to-Understand Manner
Some job seekers falsely believe that you can impress the recruiter by using technical terms. Recruiters are good at what they do and that's recruiting, not engineering.
When you use technical terms, you won't impress the recruiter. Instead, you'll confuse the recruiter and make him work harder.
Write your job descriptions in a conversational style that's easy to read and understand. You're not writing a resume for yourself. You're writing it for the recruiter who might not have the level of expertise that you do.
Keep your job descriptions short, concise, and easy to read. The recruiter will thank you for it.
Entry-Level Professional Engineer Resume
Without experience, it will be a bit more of a challenge to get the attention of the recruiter. Challenge, yes, but not impossible! Follow our tips below on how to optimize your entry-level Professional Engineer resume.
Use the Functional Format
As we discussed in the section "How to Write a Good Professional Engineer Resume", if you lack work experience or have none at all, use the Functional format.
The structure of the Functional format is the same as the Combination format but the difference lies in the intent.
Unlike the Combination format where you can focus on creating an extensive work experience section, with the Functional, the focus is on building up your qualifications to offset the lack of work experience.
If you don't have work experience as a Professional Engineer, follow our next tip.
Include Other Types of Practical Experience
A recruiter might consider other types of experiences that allow you to apply your knowledge in a format setting.
Here are 3 examples of practical experiences:
Freelance work
Volunteer work
On-the-Job training
These experiences might not have paid much, or any at all, but they still gave you the venues to practice what you've learned and got certified for.
Target Your Job Applications
Use a more focused approach in your job search and apply for ads that specify "Entry-Level Professional Engineers Only" or "No Experience Needed".
Several companies will open their doors to entry-level Professional Engineers. These job openings could be for small companies or even big ones but the project might have a limited budget.
When you streamline your job search, you improve your chances of getting hired.
As a Professional Engineer, you will be taking courses to improve your skills and to meet certain qualifications that are required by your employer. Once you've completed the additional training, the first thing you should do is update your Professional Engineer resume.
We are sorry that this post was not useful for you!
Let us improve this post!
Tell us how we can improve this post?