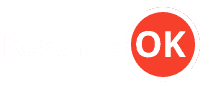 Housekeeping Resume
If you're planning to work in Housekeeping, you will need a resume that will grab the attention of your potential employer. Our Housekeeping resume sample is a good reference tool you can use as a reference for your own resume. You may also wish to review the Housekeeping job description and ideal job qualifications sections so you will have a better idea of how to make your resume stand out more.
Housekeeping plays a very important role whether it is in a commercial environment or in a private capacity. People may not often notice how Housekeeping contributes to the "living experience" but for sure they will feel it! Nothing feels more relaxing than entering a living space that is clean, organized and well-kept. And we all have Housekeeping to thank for that!
Housekeeping Resume Sample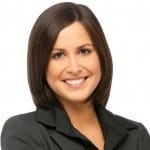 Brenda K. Samuels
Address:          1151 Maple Road, Troy, Michigan
Phone:              (248) 123-4567
Email:                [email protected]
Current job:    Housekeeper at Double Tree by Hilton Hotel
---
Objective
To contribute to the experience of the hotel's customers by consistently maintaining the cleanliness and upkeep of the various rooms and facilities.
---
Strengths
15 years experience in Housekeeping.
Fluent in Spanish
Excellent communication skills
Positive disposition
Enjoys being with people
Flexible with working hours
Highly organized
Punctual
Great ability to work with a team
---
Work Experience
Housekeeper, 2011 to Present
Double Tree by Hilton Hotel, Detroit, Michigan
Responsibilities:
Cleans rooms, hallways, lobby, restrooms, elevators, dining areas and other function rooms
Replenish room supplies for the refrigerator, bathroom and work desk
Conducts carpet cleaning activities in all required areas
Responsible for proper disposal of garbage as outlined by management
Provide linens, blankets, towels, and pillows upon request by guests
Provide assistance to the elderly and young children when needed
Oversee inventory of cleaning supplies and solvents
Oversee laundry of hotel linen, towels, and beddings
Deliver newspapers to guests' rooms
Housekeeper, 2009 to 2011
The Westin Detroit Metropolitan Airport, Detroit, Michigan
Responsibilities:
Cleans and prepares rooms for guests
Replenish stock of items in hotel rooms
Accommodate requests by guests for extra towels, ice bucket, pillows and blankets
Provide assistance to the elderly and young children
Conduct carpet cleaning in all required areas
Deliver newspapers to guests' rooms
Monitor rooms for general repairs and upkeep
Housekeeper, 2006 to 2009
Inn on Ferry Street, Detroit, Michigan
Responsibilities:
Cleans and prepares rooms for guests
Cleans and tidies up hallways and common areas
Replenish stock of items in hotel rooms
Accommodate requests by guests for extra towels, ice bucket, pillows and blankets
Dispose of garbage as instructed by management
Oversee laundry of linen and beddings
Deliver newspapers to guests' rooms
Monitor rooms for general repairs and upkeep
Carpet Cleaner, 2005 to 2006
Quick and Easy Carpet Cleaners, Troy, Michigan
Responsibilities:
Prepares all carpet cleaning equipment and solvents
Conducts pre-cleaning inspection on premises
Checks carpets for possible repair
Prepares scope of work
Conducts pre-carpet cleaning functions
Assists in moving furniture
Assists in steam cleaning
Conducts cleaning on all identified upholstery
---
Education
Baker Middle School
High School Diploma
Troy, Michigan
2000 – 2004, 3.5 GPA
---
Courses
Certification, Basic Carpet Cleaning
Certification, Steam Cleaner Handling
---
Personal information
Married with one child
DOB 10/04/87
Hobbies include sewing, music, cooking
Housekeeping Job Description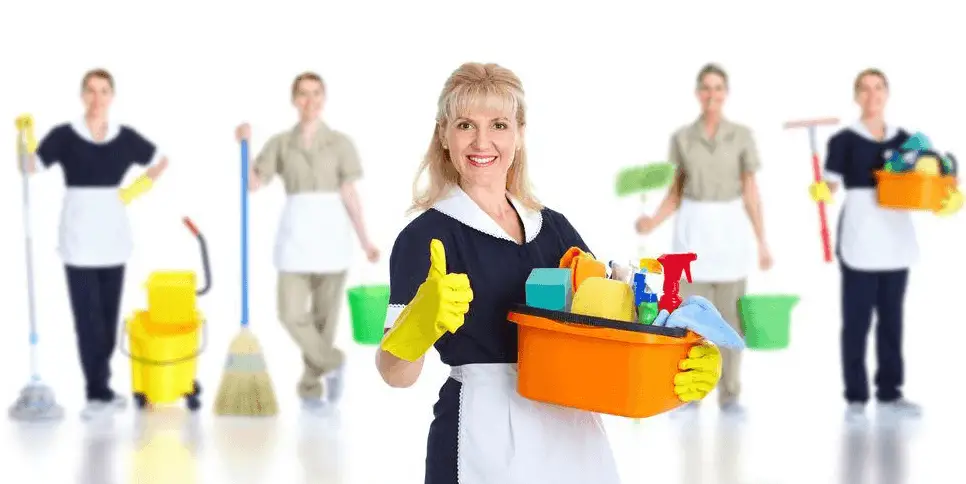 As you have seen from our Housekeeping resume sample, it is very important to highlight the requisite skills expected by prospective employers. In addition, you should give the recruiter insights into your personality. If you plan to be in Housekeeping, you should enjoy being around people. To have a better idea of your scope of responsibilities, read our sections on Housekeeping job description and Housekeeping ideal job qualifications.
Believe it or not, there are people who enjoy housework and doing cleaning activities. For them, it is a source of relaxation because they feel motivated by the thought of providing a clean environment for their loved ones. If you don't mind the physical aspect of cleaning, a job in Housekeeping would be ideal for you.
Cleaning in the context of Housekeeping should be viewed with a higher standard. Whether you are a Housekeeper of a private residence or part of the Housekeeping department of a hotel, there are standards and guidelines that must be strictly followed. Housekeeping for hotels requires each room to be cleaned and tidied up in exactly the same way. There are very strict guidelines on how beds should be turned, towels displayed and the curtains pulled.
Housekeepers are also under time pressure. You will be given a set period of time to accomplish a cleaning task. If you have 25 rooms to clean in 4 hours, that would only give you approximately 10 minutes per room.
This means you have to tidy up the beds, sweep the floor, vacuum the carpets, wipe down the glass furniture, windows and upholstery, dust the window sill, wipe down and sanitize the bathroom within 10 minutes. Of course, guests are unique individuals. Some rooms will be more challenging to clean than others.  
In addition to the rooms, you will also clean up the hallways, walkways and other common areas. Cleaning tiles is not just about sweeping and mopping the floor clean. You have to brush out the grouting within the tiles to keep everything good as new.
Other than cleaning rooms, you may also be assigned laundry duty. Many of these hotels have their own laundry rooms with industrial powered washing machines. You may be asked to oversee washing and dry cleaning of linen, towels and other hotel items. In a household capacity, you will be in charge of the family's laundry; from washing to drying to ironing to folding.
Most of all, if you want to have a successful career in Housekeeping, you have to know how to get along with people. Regardless of what is going on in your personal life, you must remain pleasant, respectful and courteous to all of the hotel's guests. You should constantly greet guests and graciously accommodate their requests as long as these are in line with the hotel's policies.
Within a private capacity, you must remain sociable, patient and accommodating to the people who reside in the household.
Housekeeping Ideal Job Qualifications
If you plan to have a career in Housekeeping you should possess the following qualifications for the job:
High Competence in Carrying Out Cleaning Techniques. The ideal person in Housekeeping must know how to clean different materials or fabrics. Each approach is different and while training is given, you should have the competence to adopt these measures consistently when you are conducting your cleaning activities.
Meticulous; High Attention to Detail. A guest's experience in a hotel is heavily influenced by the overall cleanliness of the establishment and the rooms. You should have a sharp eye for detail; guests should not find dead roaches or insects in the room or hair in their freshly-turned bed.
Great Social Skills. In Housekeeping, you will find yourself interacting with guests on a daily basis. People are unique individuals and some may act differently than others. Regardless of the situation, remain respectful and calm and handle the guest according to house rules and policies.
Positive, Cheerful Disposition. Nothing makes another person feel happier than a smiling face! And that is expected of Housekeeping. When meeting guests or encountering them, you must always present a positive and cheerful disposition.
Trustworthy. If there is one quality that is mandatory for those in Housekeeping it should be trustworthiness. You will be entering the sleeping quarters of guests or household members. Often times, there would be guests who absent-mindedly leave expensive jewelry or accessories. You have to remain trustworthy because how you conduct yourself will reflect on your employer.
Highly Organized. In Housekeeping, you will have a great number of tasks that you have to get done in a day. You have to remain cool, calm and collected throughout the multitude of duties and responsibilities. The best Housekeeping candidates are those who are highly organized with the tasks they need to do on a daily basis.
If this Housekeeping resume example wasn't sufficient for you, you are free to review some other samples and templates from our site. Browse to some related resumes below and find your inspiration.
Maintenance & Repairing Resume Examples
We hope our Housekeeping resume sample has given you great ideas on how to craft your resume. If unsure, feel free to refer to it again and the Housekeeping job description and Housekeeping ideal job qualifications.
Besides the resumes listed above, we recommend going through the following resume writing and job seeking tips: