Musician Resume Sample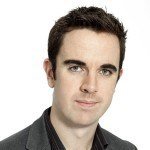 Warren N. McAlpine
Address:        5150 Cantarra Drive, Pflugerville, Austin, TX.
Phone:           (512) 316 0812
Email:            [email protected]
Current Job: Session Musician/ Live Performer; Self-Employed.
---
Objective
Classically trained guitar player with more than 10 years experience playing onstage and for various bands and solo artists. I have toured with the Derek Trucks Band, Jonny Lang, Kenny Wayne Shepherd as the second guitar player and created guitar arrangements for Carrie Underwood, Katy Perry and Rihanna. I am familiar with different styles of music: classical, rock, pop, jazz and country. I can also compose songs including writing lyrics.
Skills:
Bachelor Degree in Classical Music/ Guitar.

10+ years experience in the music industry.

Ability to play various instruments – guitar, piano, bass and 12-string guitar.

Experienced live performer.

Expert musical arranger.

Ability to play different styles and genres of music.
---
Work Experience
Session Musician/ Live Performer; 2020 to Present
Self-Employed.
Duties and Responsibilities
Presently on tour with the Derek Trucks Band as second guitar player until end-March 2018.
Collaborates with Derek Trucks and the musical director on the live arrangements.
Composes solos, outros and extended live jamming sessions with Derek Trucks.
Checks and conducts tunings on all guitars used by the band during the show and according to the set list.
Conducts the pre-sets and programming of all guitar effects boxes, pedals, volume master and noise gate for the live show.
Toured with Jonny Lang and Kenny Wayne Shepherd as second guitar player.
Conducted session work and guitar arrangements for Katy Perry, Carrie Underwood and Rihanna.
Toured with Rihanna as lead guitar player during 2017 World Tour.
Music Instructor/ Guitar Head; 2017 to 2020
Sam Slinger Music Store; Austin, Texas.
Duties and Responsibilities
Designated main guitar instructor; taught different styles of guitar from country, rock, classical and jazz.
Created lesson plans and exams for students.
Scheduled and organized jam sessions with students for their rehearsals and final exams.
Tested new brands or models of guitars that were to be sold in the store.
Assisted customers who were interested in buying a guitar or taking up lessons.
Guitar Instructor; 2015 to 2017
Self-Employed.
Taught different styles of guitar playing but with special emphasis on classical and flamenco.
Prepared lesson plans and tests for students.
Created, conducted and sold online guitar playing programs
Prepared guitar tablature for students who could not read sheet music.
Scheduled guitar seminars and classroom-style instruction for group packages.
---
Education
Bachelor Degree
Classical Music/ Guitar
Austin College
Austin, TX
2011 to 2015
High School
Akins High School
Austin, TX.
2007 to 2011
---
Personal information
Status: Single
Date of Birth: September 20, 1985
Hobbies include painting, Yoga and bonsai arrangement .
Musician Resume Skills List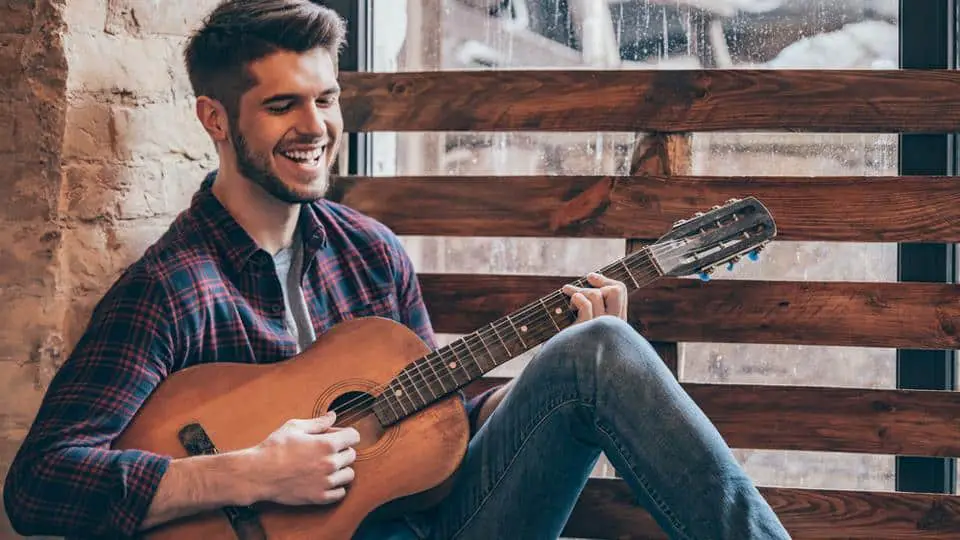 With dedication and commitment, anyone can learn a musical instrument and be good at it. But is your talent enough to turn your passion into a well-paying career? It takes more than musical chops to become a professional musician. You need these qualifications and attributes in your Musician skills list.
Education

There's more to music than just playing along with the radio or strumming chords. It's always good to have a deep background in music theory so you can do more with your instrument.

Bands, professional singers, music studios, music producers and music schools prefer to hire applicants who have a four year degree in Music. You can contribute more ideas if you have a deep well of theory to draw from. It will also make it easier to work with other professional musicians because you speak the same language. In our example of a resume for Musician, the candidate Warren has a degree in Classical Music specializing in guitar.
Certifications

If you decided on having a career in music long after you completed your non-music related course, you should add more vibrancy to your resume by taking short courses.

These include song arrangements, song composition or studying certain genres of music such as country music, industrial rock or Samba. Even learning new styles of music will add more value to your resume. If you are already classically-trained, why not learn blues or jazz?
Ability to Perform Live

Playing on a couch is not the same as playing before a live audience. With all eyes and ears on you, the pressure will be much greater. If you're working with a professional singer, he/she will depend on you to get your playing on key and on time. There are no retakes when you play live.
Ability to Work With a Band

If you want to make beautiful music everything must come together. If one player is off, it could affect everyone's performance. It takes time to get tight with your bandmates. You have to practice constantly and learn each other's style and approach to the instrument. The Beatles had different musical influences but they set it aside and played beautifully together.

Creativity

Music is creative expression. Can you translate your feeling into music?

They said BB King could convey an entire slew of emotions with one note. The late Prince could play different styles of music and still remain true to himself. Creativity gives you the ability to compose original music that best represents who you are. Lack of creativity leads to a career like Milli Vanilli.
Musician Resume Objective
Your career options in music are varied. You can become a session musician, music teacher, producer or work in a retail store. Highlight what you want to become in your Musician resume objective.
In our sample resume objective for a Musician, we started it out by disclosing Warren is a classically-trained musician. This is a big plus for any employer. Next since Warren wants to pursue more session work, we showcased his various experiences collaborating with various popular musicians. By doing so, we add more substance to his work experience.
Finally, share what you can do for the employer or client. Tell him/her the styles you can play, the instruments you are familiar with and the other areas of music that you can contribute in.
Musician Resume Format
If you have good work experience without large gaps in unemployment, use the reverse format for your Musician resume format. But if you do have gaps that extend past 4 months, use the functional format.
What's the difference?
We used the reverse chronological in our sample resume template for Musician because the applicant Warren is consistently employed. The reverse chronological format places great emphasis on your work experience.
Considering the hiring managers only scan applications, the reverse chronological will work to your advantage because you start out with your most recent employment. This way the client or employer can see where your skills and experience levels are presently at.
With the functional format, the focus will be on your skills and qualifications because your work experience is sparse. Unlike the reverse chronological, the functional format will rearrange the sections of your resume this way:
Contact Information

Objective Statement

Skills

Education

Certifications (if any)

Work Experience

Personal Information
Entry Level Musician Resume
If you have an entry level Musician resume, follow our advice in the previous section and use the functional format.
Do your best to highlight your skills and other qualifications:
Have you taken formal courses in music?

Have you played before a live audience in school or as a temporary replacement in a band?

Have you composed original songs or advertising jingles?

Have you worked as a freelancer?

How long have you been playing music?
All of these information can pique the interest of the client or prospective employer depending on their need.
Musician Resume Writing Tips
Just like you do a soundcheck before going on stage live, check your application by going over our Musician resume writing tips:
Highlight Your Qualifications –

It's not just your education and certifications that people will look into. They want to see what else you can do. Can you teach? Can you play live? Have you toured with prominent musicians? These are high value qualifications that cannot be ignored.

Show Diversity –

Even if you're a hard rocker, it's hard to open up your opportunities if you don't learn other styles. Did you know Kirk Hammett, guitar player of heavy metal band Metallica plays jazz music? Or that hard rock band Extreme guitar player Nuno Bettencourt was Rihanna's musical director? Show diversity and range in your musical stylings to gain more interest.
We are sorry that this post was not useful for you!
Let us improve this post!
Tell us how we can improve this post?