Videographer Resume Sample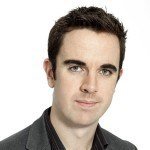 Kyle R. Renwick
Address:   8422 Queen Street, Dearborn, MI

Phone:      (313) 442 9978
Email: [email protected]
Website: www.kyleeye.com
Current Job:    Videographer; Selfridge ANGB, Harrison, MI
---
Objective
Well-experienced, passionate Videographer with a creative eye for stories seeks to become the Film Production Assistant for Monolith Films. My experience dates back to my high school days directing and producing videos for my school's news team which opened the door for a freelancing career with my own videography company, KyleEye. Cumulatively, I have more than 15 years experience as a videographer. I am proficient with video editing software such as Adobe Premiere, Cyberlink Power Director, and Apple Final Cut. Likewise, I am well-versed in both pre and post-production work. Presently, I am a member of good standing with the Michigan Video Association (MIVA).
---
Skills
More than 15 years experience as a Videographer and film work.

Founder of KyleEye Videographers, LLC; 2016 to Present.

KyleEye Videographers LLC  has managed more than 450 accounts.

Certified; Audio Recording and Editing.

Certified; Cinematography.

Member; Michigan Video Association (MIVA).

Proficient in the following film editing software; Adobe Premiere, Apple Final Cut and Cyberlink Power Director.

Creative.

Dedicated.

Passionate.
---
Work Experience
Videographer; 2020 to Present
Selfridge ANGB, Harrison, MI
Duties and Responsibilities
Selfridge ANGB is an Air Force Base that is located in Harrison, MI. As the Videographer, I provide support to its marketing and communications group as well as the External and Internal Affairs committees to document its projects and collaborations with various third parties, suppliers, and agencies.

Meets with clients; identifies and outlines objectives, makes decisions that are technical in nature and uses eye for creativity to meet objectives.

Develops, plans, and implements the overall technical video production requirements of each project.

Oversees all video and photographic equipment for use during the production shoot.

Collaborates with the marketing and promotional groups in producing scripts, creative briefs, video sequence panels, and during beta testing of videos for social media distribution.

Conducts preliminary research on-site location and prospective equipment to be used for production.

Performs pre and post video editing work on all video files.
Videographer;  2016 to 2020
Avery Jones Film Masters, Inc.; Dearborn, MI.
Duties and Responsibilities
Conceptualized and produced videos of clients' products using standard video equipment and DLSR cameras within the established digital workflow.

Prepared all media for complete editing work – logging, synching, and clipping.

Provided assistance in a digital image and video editing, retouching/modifying of images and colors.

Designed comprehensive functional storyboards that represented the client's marketing goals.

Conducted music and sound effects overlay for different videos in order to enhance audio tracks when called for.
Videographer/Founder; 2013 to 2016
KyleEye Videographers LLC; Dearborn, MI
Duties and Responsibilities
KyleEye Videographers LLC is a company I started in 2016 when my freelancing career as a videographer took off. Within 6 months, the company had 30 clients onboard. I expanded the manpower complement to include 4 more videographers to manage the additional projects. Presently, KyleEye has 12 videographers, 4 video editors, and is managed by my wife.

When the company started out, I handled all the marketing and promotional in social media and through our website,

www.kyleeye.com

.

Personally met with all clients to discuss their video requirements and go over ideas.

Prepared video storyboards for projects that required storytelling particularly commercial goods and similar retailers.

Performed preliminary research on the best video equipment to use as well as scope out prospective site location for production shoot.

Conducted pre and post editing work on all completed video works.

Interviewed, evaluated, and selected videographers and all personnel for the company.
---
Education
Certification Courses in Film, Video Editing
Lansing Community College
2015
Cinematography
Audio Recording and Editing
2016
High School
Fordson High School
Dearborn, MI
2009 to 2013
---
Additional training
Adobe Premiere

Apple Final Cut

Cyberlink Power Director
Personal Information:
Status: Married with 1 child
Date of Birth: 24 April 1990
Hobbies include Squash, Bowling, Sailing.
Videographer Skills List
Creativity should be in your Videographer skills list. However, it is not enough. There must be proof of your talent. Make no mistake about it. Companies will prefer experience. Keep in mind that it's not measured in years. Rather, by what you have done
Education


A high school diploma will suffice. Of course, it would be better if you have a college degree in a related course. What courses would these be? Film, Fine Arts, and Broadcasting are good ones to take up in college. You could also check if you can earn an Associate Degree in these courses.
Certifications
You don't need to be certified to become a Videographer. However, it will be an advantage! There are no specific courses for certification. The best thing to do is look for related courses. In our sample resume for Videographer, Kyle gets certified in a few skills. These include Cinematography and Audio Recording and Editing.
Computer Software
Taking great videos is one thing. Editing and making these videos look better is another. It will be good if you are familiar with a few video editing software programs. Among the best are Adobe Premiere and Apple Final Cut.
Creativity
It's not enough to say you are creative. Anyone can say that. How can you prove it? In Kyle's case, he has a website. You may want to do that as well. A website can be a valuable tool for your career. You can have a portfolio of your videography work. Then, you can distribute its content through various social media channels. Recruiters will definitely click onto your link to see your previous work.
Apprenticeship
Again, it's all about getting experience. If you can get an apprenticeship, go for it. An apprenticeship shows you were learning from some of the best people in the business.
Videographer Resume Objective
Videographers are great storytellers. Use your talent not just in video. Share your story in your Videographer resume objective.
We did exactly that in our sample resume objective for Videographer. Remember, experience counts! Companies want to know what you've done with a camera in your hand. We extended it all the way back to Kyle's high school days. This shows his passion for the craft.
Likewise, we didn't hide his days as a freelancer. Why should we? That is a great experience! Not only does he have the skills. He understands business as well!
It's not easy to get a job as a videographer. If you don't have the years, your resume might get overlooked. So if you have to do freelancing work, go for it! The important thing is to stay busy. Any time you have work, you are honing your skills. Companies know and will take note of that.
We used his years in high school to accumulate 15 years of experience. In addition, we highlighted his proficiency in editing software and other tools. Lastly, it will be great if you join an association for videographers. It proves you are serious about building a career in the industry.
Videographer Resume Format
We keep mentioning experience. If that's the case then you should use the chronological format, right? No. In this case, the Combination is better for your Videographer resume format.
The Combination includes the best features of the Chronological and the Functional. Take a look at our sample template for Videographer resume. We arranged it as follows:
Contact Information
Objective Statement
Skills
Education
Certifications
Work Experience
Personal Information
Kyle has great work experience. So why did we do this? For 2 reasons. First, we wanted to show off his varied skill set. Second, it would also answer a question that the recruiter might have in his/her head:
"Why would he want a job when he owns a company?"
The answer is because now Kyle has the experience to work for bigger companies!
Entry Level Videographer Resume
Do you have an entry level Videographer resume? Make sure you can highlight your works and achievements. There is no minimum age for this job. Start as soon as you can! Here are some ideas:
Sign Up For Courses – Add to your skill set by taking up courses that are related to videography work.
Become a Freelancer – You might land a job faster as a freelancer. Many businesses are looking for freelance videographers to cut cost. You cannot price yourself out of the market. Don't focus on making money just yet. Focus on gaining experience.
Land an Apprenticeship – It will not pay at all. And if it does, it will not be much. However, the experience you will gain is priceless. Take an apprenticeship under a reputable Videographer.
It will worth your while to go on social media. Even if you don't have work, just take videos. Post them on YouTube, Instagram, and Facebook. Create a business page for your services. Stay active and build exposure for your skills.
Videographer Resume Writing Tips
Be meticulous with your resume. Approach it like a video project. Mistakes can be costly. Take a few seconds to read our Videographer resume writing tips.
Keep It Short But Concise – The best stories are short but captivating ones. Your resume should be the same. Recruiters don't spend more than a few seconds reading resumes. Get the highlights front and center.
Don't Spare the Details – Companies want to know what you can really do. Let them know. Give as much detail as possible in the work that you have done. Spread out your skill set. Include video editing, equipment screening, storyboard creation, among others.
No Errors Please! – Even in the world of video content, errors are a red flag. It can end the marketing campaign before it can even start. Spelling and grammatical errors are a sign of carelessness. Edit your resume like you would a video.
We are sorry that this post was not useful for you!
Let us improve this post!
Tell us how we can improve this post?