Theatre Resume Sample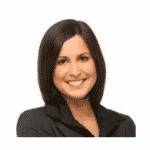 Alessandra C. Oliviera

Address:            22365 Francis Lewis Boulevard, Jamaica, NY.
Phone:                (718) 443 9614
Email:                [email protected]
Current job:     Theatre Stage Designer; Blackmon Productions, New York, NY.
---
Objective :
Experienced Stage/Set Designer seeks a backstage position in Gladstone Studios. In addition to setting up the theatre stage, I have various skill sets that you can utilize in different areas of the film and TV production. These skill sets include professional photography, lighting design, hair and makeup design. I am also proficient in Adobe Photoshoot and CorelDraw.
---
Skills :
6 years experience working as theater Stage/Set Designer.

Bachelor Degree in Fine Arts.

Professional photographer experience –

www.freezeframe.com/portfolio

Certified Lighting Designer – Lightfoot Technology; 2016

Certified Hair and Makeup Designer – Marie France Beauty School; 2017

Knowledgeable in various software programs – Adobe Photoshop, CorelDraw, and MS Office.

Physically-fit.

Ability to work long hours.

Team Player
---
Duties and Responsabilities
Theatre Stage Designer; 2017 to Present
Blackmon Productions; New York City, NY.

Duties and Responsibilities
Reviews, estimates, and prepares the budget for the cost of production sets.
Produces, designs, and executes plans for all production sets.
Scopes out potential sites for filming and/or setting up stage productions for the company.
Presides over meetings with contractors and suppliers of materials needed for the set; takes the lead in the negotiation process.
Coordinates closely with the director, producer, writers, and actors involved in the stage production.
Lends assistance to Hair and Makeup Stylists.
Collaborates with the company's marketing team on the design of collaterals.
Provides assistance to the marketing team in finalizing edits on the collaterals with the use of Photoshop or CorelDraw.
Backstage Support Crew; 2015 to 2017
Blackmon Productions; New York City, NY.

Duties and Responsibilities
Assisted the set design team in preparing the stage prior to the performance and rehearsals.
Worked with the backstage support team in building the props needed for the production set.
Regularly updated the inventory of materials received and used by the company.
Assisted the Lighting Director in managing the lighting requirements of the production.
Provided assistance to the Hair and Makeup stylists before and during the stage performance.
Accompanied the marketing team in taking principal photography of the area prior to the actual stage production.
Freelance Photographer; 2016 to Present
Freeze Frame Photography Services; Jamaica, NY

Duties and Responsibilities
Freeze Frame is an online-based photography services business that I set up as a freelancer.
As the proprietor, I managed client procurement, marketing, set design, lighting design, hair and makeup styling, and image editing.
Researched, tested, sourced, and selected all equipment that would be used for photography.
Prepared the budget and determined the fees for the photo shoot.
We handled a variety of clients: Fashion photo shoots, weddings, office events, athletic sporting events, talent headshots, and principal photography for marketing collaterals.
Freeze Frame is presently managed full-time by my sister, Assunta.
---
Education
College
Bachelor Degree
Fine Arts
York Community College
Jamaica, NY
2012 to 2016

High School
Queens High School for the Sciences – York Community College
Jamaica, NY
2008 to 2012
Certifications:
Certified Lighting Designer – Lightfoot Technology; 2016
Certified Hair and Makeup Designer – Marie France Beauty School; 2017
---
Theatre Skills List
What abilities should you shine the spotlight on in your Theatre skills list? It would depend on the type of job you want in the world of Theater. You can be an actor and perform on stage. Similar to our sample Theater resume, you can work in the backstage. Everyone plays an important role.
Education. If you want to become an actor, you should get a degree in Theatre or enroll in acting school.

However, in our resume example for Theatre, the candidate prefers to work behind-the-scenes. Alex has a degree in Fine Arts. This means she has basic knowledge of Theatre.

Decide on which area of Theatre you want to get involved with. Then, enroll in a course that will give you the tools you can use to build a career.


Complementary Skills. Alex already had a career in Theatre planned out. You can read in her resume that she acquired skills which are transferable to Theatre. These complementary skills include hair and makeup styling, photography, and graphic design.

In Theatre, you should exhibit multiple skill sets. An actor should be able to handle different characters and genres. If you want to increase your value to the theatre company, add complementary skills to your current abilities.


Physically-Fit. Whether you are acting on the stage or working backstage, a career in Theatre can be physically demanding.

If you noticed in the Personal Information section of Alex's resume, she indicated that she does Pilates and Yoga. A recruiter who sees this will definitely note these skills down.


Excellent Communication. An actor should have the ability to clearly articulate his/her lines as well as facial/body expressions. After all, acting appeals to the human emotion. Likewise, directors, writers, and other job positions that are related to stage production should have excellent communication skills.

The same can be said for those who work backstage. Anything can happen. Everyone on the team has to be attentive on what's happening onstage. Set changes should be undertaken on time. The backstage team should always be on the same page.


Creative Thinking. A stage producer's and director's worse nightmare is for things to go wrong on performance night. If you plan to work in Theatre, you should be good at creative thinking.

During a live performance, things can escalate pretty fast. Lighting malfunction. Stage set collapses. A prop doesn't work. You will need to fix these problems right away because as they say, "The show must go on."
Theatre Resume Objective
Should you include a Theatre resume objective? Yes! The objective statement is your opportunity to sell your skills to the recruiter. For the reason that it is located in the top-third of your resume, for sure, the recruiter will be able to read it.
How should you write the objective statement? Keep it short and simple. Before anything else, review the job post. If you the required skills, make sure these are identified in the resume objective.
In our sample resume objective for Theatre, we indicated the complementary skills of Alex. The idea is to further expand her value proposition to the company. We want to make the recruiter see that she can do more than just set designing work.
Theatre Resume Format
What should be your Theatre resume format? Tenure might be a problem in this industry. According to a survey by Creative & Cultural Skills, more than 30,000 positions needed to be filled in 2017. The job turnover in this industry could be on the high side.
If your unemployment gap does not exceed 4 months, stay with the Chronological as your resume format. Recruiters love this format because it presents the resume in a highly organized manner.
Take note of our sample template for a Theater resume:
Contact Information
Objective Statement
Strengths
Work Experience
Education
Certifications
Personal Information
What if your unemployment gap exceeds 4 months? Read the following section to find out what to do.
Entry Level Theatre Resume
If your unemployment gap exceeds 4 months, you're on the same stage as someone with an entry-level Theatre resume. Recruiters will be wondering why you were unemployed for an extended period of time.
In a sense, just like an entry-level Theatre aspirant, you are starting over. The best format you can use is the Combination which looks like this:
Contact Information
Objective Statement
Strengths
Education
Certifications
Work Experience
Personal Information
With the Combination, you can highlight your complementary skills and other strengths. Perhaps in the interim, you took certification courses in relevant skills.
You should also use the Objective Statement to share your story. Tell the recruiter why you had an extended period of unemployment. If you are an entry-level aspirant, share the story on why you want a career in Theatre.
Theatre Resume Writing Tips
Although Theatre performances can be lavish and extravagant, the same cannot be said about your resume. Take note of our Theatre resume writing tips.
Remove Errors – Have you heard about method actors? They really get into their character to make their performance as authentic as possible. Do the same for your resume. Review it thoroughly and take a meticulous approach in editing it for errors in spelling and grammar.
Keep It Organized -A recruiter does not spend a lot of time reviewing a resume. Make his/her job easier – and win some points in the process – by keeping your resume organized. This will make it easier to read and review.
Just like in the Theatre arts, if you don't get it right the first time, keep practicing. Your resume should never stay the same. Keep updating it whenever you completed a job or learned new skills.
We are sorry that this post was not useful for you!
Let us improve this post!
Tell us how we can improve this post?