Artist Resume Sample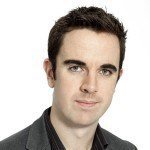 Joshua W. Anderson
Starlight Actors
Address:   345 Yale Dr., Glendale, CA
Phone:      (818) 7893456
Email:       [email protected]
www.joshuawanderson.net
Manager: Tom Daly
Phone:     (818) 7654321
Email:      [email protected]
---
Work Experience
Film:
Title:                                                                               Role:                                                                    Studio/Director:
Spiderman Homecoming (2017)                                   Supporting Lead                                                     Marvel/ Jon Watts
Snowden (2016)                                                                Supporting Lead                                                     Endgame/ Oliver Stone
Me Before You (2016)                                                      Supporting Featured                                             MGM/ Thea Sharrock
Our Kind of Traitor (2016)                                             Supporting Featured                                             ACE/ Susanna White
Whiplash (2017)                                                               Supporting Featured                                             Blumhouse/Damien
Chazelle
Television:
Title:                                                                             Role/ Season:                                                    Studio/Director:
Little Evil (2017)                                                             Co-Star – Season 2 & 3                                            Netflix/ Eli Craig
Bones (2017)                                                                    Featured                                                                    FOX/Ernest Dickerson
Hemlock Grove (2015)                                                  Guest Star- 8 episodes/season 3                           ShineBox/AndreasOhman
True Blood (2017)                                                          Guest star – 3 episodes/season 7                           HBO/Daniel Minahan
Six Feet Under (2016)                                                   Co-star- season 4 & 5                                              HBO/ Alan Poul
Theatre:
Production:                                                               Role:                                                                       Theatre/ State:
The Humans (2016)                                                       Richard                                                                        Tinsel Town Theatre, NY
Little Shop of Horrors (2015)                                      Bum #2                                                                        Carousel Theatre, NY
This is Our Youth (2017)                                              Warren                                                                         Big Hit Theatre, NY
Clueless (2015)                                                               Josh                                                                               Empire Theatre, CA
Importance of Being Earnest (2017)                          Algernon                                                                      Empire Theatre, CA
---
Education
Bachelor of Fine Arts in Acting
California College of Arts, San Francisco, CA
Training:
Young People's Theatre Workshop – Joe Southard
Special Skills:
Instruments:          Guitar, Piano (classical & jazz), Saxophone and Drums
Voice range:           Mezzo-Soprano
Dialects/Accents:  British, Southern Irish, Australian, French, German and Italian
Languages:             Fluent English, French, Italian, conversational in Nihongo and Mandarin
Dance:                     International Latin, Modern Ballet, Swing and Ballroom
Sports:                    Certified scuba diver, competitive swimming, snowboarding and archery
Others:                    Precision Driving, English horseback riding and sign language
---
Personal information
Height: 6'2''
Weight: 175lbs
Eye Color: Blue Green
Age: 25
Artist Resume Skills List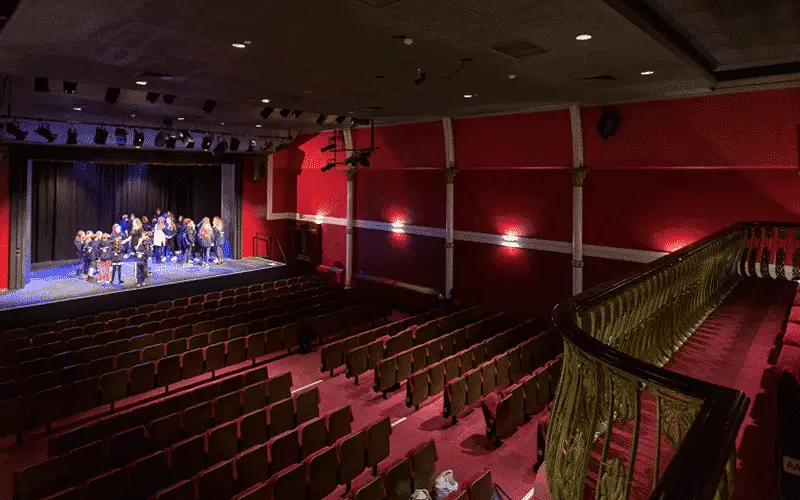 There is a specific skillset that producers look for when they cast actors for their projects. It would be good to research the role you are eyeing to make sure that you can match it perfectly.  But it would be a good idea to have an Artist skills list that showcases a wide variety of talent.
Look at Hugh Jackman. Who would have thought that an actor who can play tough guy, ultra-violent superhero Wolverine can also sing and dance on Broadway as Peter Allen in "The Boy from Oz"?
As you have read in our extensive sample resume for an Artist, the more varied and eclectic the skill set, the greater the opportunities you have in landing roles.
Education.A degree in Fine Arts major in Acting will give you a strong foundation for Stage, Film and new media. Getting schooled will bring better career opportunities as it widens your network. Connections you build while learning will certainly have a positive impact on your future career. After obtaining a degree or if you're in between jobs, signing up for training courses will further develop your artistic skills. List the workshops that you have attended including the name of your teacher.
Special Skills and Talents.Jennifer Lopez was a supporting actress in small productions before she landed the plum role of

Selena Quintanilla

in "Selena". Then people discovered she could sing!

Moviegoers thought Wesley Snipes could jump and play ball but were surprised he could also kick vampire butt with his black belt skills in the Brazilian martial art of Capoeira.Can you speak foreign languages?  Are you a great dancer? What about martial arts or music? Special skills can include almost anything you have mastered in sports, music, and languages.

For example, swimming, horseback riding or combat skills.  List them all as you never know how big a lead it will give you over another candidate who is as good as you are in acting.  Do not leave them out of your resume.

Patient.You've surely heard the stories of actors living the hard life while waiting for their big break. Many of them did odd jobs and we're not talking waiting on tables. Whoopi Goldberg was a Morgue Beautician. Hugh Jackman was a Party Clown. Johnny Depp sold ballpens over the phone. Jon Hamm was a stagehand at adult movie sets.
Not everyone who packs up their bags and heads off to Hollywood makes it big. You have to be very patient, work hard and perform at your best in order to win the part.
Dedicated to Your Craft.

Heath Ledger was a teen idol who gravitated from roles like "10 Things I Hate About You" too controversial movies such as "Brokeback Mountain".

Oscar winner Daniel Day-Lewis learned how to fight with an ax and skin animals for his role as Hawkeye in "Last of the Mohicans".Ledger and Day-Lewis are method actors who can switch from role to role because they are dedicated to their craft. They are willing to push themselves to the limits in order to give their best performance in every film.
Ability to Handle Pressure.Forget the glitz and glamor. The life of an artist is very stressful. The struggle doesn't end when you get to the top. You have to find ways to stay relevant.
If you cannot handle the pressure and the stress that comes with finding roles, how will you survive the trappings of fame?
Artist Resume Format
The Artist resume format is much different from most jobs. This is because more information will be required by film studios or film directors before they decide to hire you.
Please review our sample template for Artist resume. It does not look the same as the other resume samples that we have done. There is no need for an Artist resume objective because it is understood why you are applying for roles.
Even though it is hard to find constant work as an Artist, you should still use the reverse chronological format. This means list your work in reverse order starting from the most current one then moving backward.
We arranged our example of a resume for an Artist as follows:
1.Contact Information
Name

Address

Phone

Professional Email

Manager/Agent

Manager/Agent Phone

Manager/ Agent Email
2.Personal Information
Age

Eye Color

Height

Weight

Hair Color
3.Work Experience
Project Title

Role

Director

Studio
4.Education and Training
5.Special Skills
Languages/ Dialects

Sports

Martial Arts

Dance

Musical Instrument

Voice
Entry Level Artist Resume
Trust us when we say you will not be the only one submitting an entry level Artist resume. Everybody dreams of becoming the next Jennifer Lawrence or the next Kit Harrington.
Do not be discouraged by your lack of experience. Rule of thumb: Keep it simple. What matters to the casting agent is you can act the part and if you have other talents that fit the role. Avoid padding your resume in your desire to impress. Be honest and focus on presenting what you can offer.
List all the roles that you played while in school.  Include student film projects and school plays.  Impress them with your list of skills. To be honest, any skill that you can add to your resume could land you apart. Consult your agent or training coach before you write your resume just to make sure you won't short sell yourself.
Finally, take advantage of the Internet. Celebrities like Justin Bieber, Kate Upton, Carly Rae Jepsen and even Grumpy Cat were all discovered on YouTube. Set up a YouTube channel and get busy posting and sharing your talents! Open a Facebook fan page and engage with your followers.
Include the links to your social media accounts in your resume under Contact Information.
Artist Resume Writing Tips
Studios are also on the lookout for the Next Big Star. Give them a hint that you are the one by following our Artist resume writing tips:
Include a Head Shot –

Make sure it is professionally done and measures 8 x 10. You can attach it to the upper left or right-hand side of your resume. If you plan to email a copy of your Artist resume, use a thumbnail with a maximum resolution of 250 pixels wide and high.

Categorize Your Experiences –

As you have seen in our sample resume for an Artist, we categorized the candidate's experiences into film, television, and theatre. If you have modeling and advertising experiences, please include these as well.

Don't Forget Your Agent or Manager –

There's a reason why artists hire talent managers or agents. They have an extensive network of contacts and can get you a role faster than if you did the legwork on your own.
Do not forget the contact details of your agent or your manager in your resume. If they are influential, his or her name alone can get you considered.
Due to the very limited space, you do not have to list every acting part you took.  Ask advice from your Agent on what to include and leave off in your resume.  If you do not have one, consult a professional acting coach.  
Base your content on the role you want to audition for because Casting Agents would only key in on what they were tasked to look for.
Your resume will be the basis of your interview and foundation for your audition. Reel in attention by making sure that pieces all fit. Too many irrelevant details will do you more harm than good.  
Make sure to have your agent review your final draft and make the necessary revisions before sending your resume to your future employer. Trust that your agent knows the kind of content that will appeal to the casting manager.
We are sorry that this post was not useful for you!
Let us improve this post!
Tell us how we can improve this post?