Acting Resume Sample
John M. Stevenson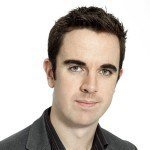 Address:            5150 Broadway Street
Phone:                (505) 123-4567
Email:                  jmstevenson@gmail.com
Current job:      Actor; "Wuthering Heights", Broadway
---
Objective
To become a successful multi-awarded and world-renowned actor who is reputed for her craft and compelling performances on stage and on film.
---
Skills
Great level of creativity

Experienced in different media; TV, movies, and stage

Fluent in three languages: English, Spanish and Italian

Great ability to listen and take instruction

Enjoys character research

Physically fit to endure long hours

Highly organized

Punctual

Great ability to work with a team
---
Work Experience
Supporting Actor, March 2020 to Present
"Wuthering Heights", Broadway, New York City, New York
Supporting Actor, October 2017 to December 2019
"The Lion King", Broadway, New York City, New York
Supporting Actor, August 2017
"Hawaii Five-O", Hawaii
Lead Actor, November 2016 to May 2017
"Noises Out", California Music Theater, Sacramento City, California
Supporting Actor, March 2016 to August 2016
"Legally Blond", California Music Theater, Sacramento City, California
Supporting Actor, June 2015 to December 2015
"The Sound of Music", California Music Theater, Sacramento City, California
---
Education
College, University of California
Bachelor of Arts, Theater, and Acting
San Diego, California
2011 to 2015, 3.6 GPA
West Linn High School
High School Diploma
West Linn, Oregon
2007 to 2011, 3.5 GPA
---
Courses
The Actor's Workshop, 2015 to 2017

Viscount Dance Studio, 2015 to 2016

France School of Dance, 2013 to 2015

Oregon Music Academy, 2016 to 2017

Foreign Language; Level 8 – Spanish

Foreign Language; Level 8 –  Italian

Foreign Language; Level 4 – French

Advanced Script Writing
---
Acting Job Description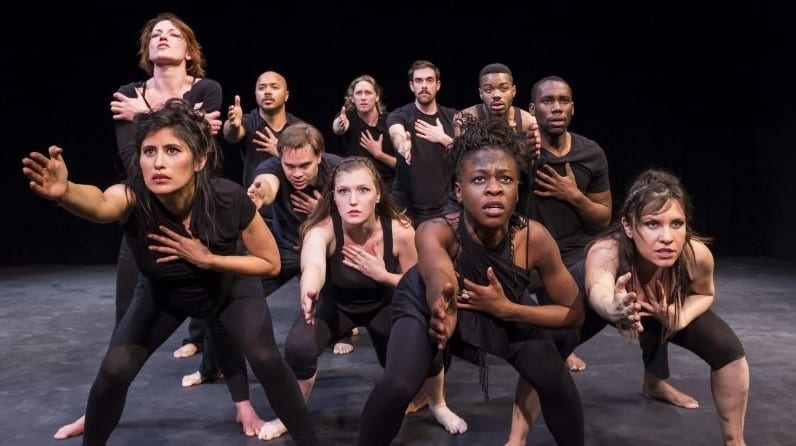 After going through our sample, you should have a better understanding of the details that go into an acting Resume.
An actor is a person who portrays roles, fictitious or otherwise, as assigned to them by the director of the show or presentation. He is required to read scripts, memorize lines and study the character to be portrayed. An actor must endure countless rehearsals to get the performance to correspond with the vision of the director.  
For an actor to succeed on the stage, he must give consistently great performances night in and night out. The success of a stage play is contingent on the collective performances of all the actors but the focus shall always be by the lead players. On stage, it should give "larger than life" performances; or amplify his or her portrayal to give the character more dimension because the stage presents an unfiltered medium, unlike cinema.  
Film actors, on the other hand, have to portray characters according to how they behave and respond in real life. Film augments the experience for the viewer through audio and video enhancements, special effects, cinematography, soundtrack, and direction. The challenge for the actor is to manage the range of emotions the character goes through. It should be enough to resonate with the audience without going "over the top".
If you want to succeed in acting, you should understand that actors do not follow a 9-to-5 schedule. They will report to the stage or to the set according to the demands of the film or presentation. Rehearsals can last until the following day. For film actors, shooting could be scheduled at odd hours of the day or night.
You must consistently find work to build up your portfolio. Aspiring actors start out in commercials, print ads or take bit roles in plays or film. You have to be work constantly to hone your skills, build your network of connections and expand your portfolio.
Acting Ideal Duties and Responsibilities
If you plan to have a career in acting, you should possess the following qualifications for the job:
Educational Background and Training.
Acting requires an understanding of the theories and principles behind the methods. Formal education in acting gives you the advantage of learning valuable techniques from experienced resource people. Practical application of these techniques is especially important and these can be done through acting workshops and seminars.
Great Imagination and Creativity.
Acting is an escape from reality even if you are portraying real-life people. A good actor is one who can assume the character and give him life on stage or screen. It requires an understanding of Psychology and Behavioral patterns.
Ability to Focus and Listen.
As an actor, you will be transposing the vision of the director to an audience. Listening to the director requires the ability to listen and integrate the vision into your portrayal of the character. It is a way of internalizing the role and assuming the vision in order to breathe life into the character.
Passion for Research.
The best actors do intensive research on the characters they have to portray. They do research and learn typical behavioral patterns, understand emotional cues and triggers. Research is one way to "get into character".
Dedicated to the Craft.
The hours of an acting job can be brutal and the demands can weigh heavily on your personal life. Some actors carry the emotional burden of the character even after the show has run its course.
Contrary to popular belief, you do not have to look "physically perfect" to become a successful actor. You should invest in professionally done headshots for your portfolio but the profession demands more talent than just great physical assets.
We are sorry that this post was not useful for you!
Let us improve this post!
Tell us how we can improve this post?