Filmmaker Resume Sample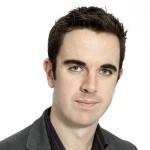 Jacob M. Andrews, MFA

Address: 99 Peachtree Road, Atlanta, GA
Phone: (404) 908 4567
Email: [email protected]
Current Job: Filmmaker, LightHouse Media, Atlanta, GA
---
Objective
Passionate filmmaker with 8+ years of work experience seeks the full-length film director position and the opportunity to bring to life artistic vision through cost-efficient techniques at Warner Media. Wrote and directed "Trivial Pursuit", 2018 Cloverleaf Film Festival Audience Award, and "Lifeline", 2019 Sunset Film Festival Best Screenplay: US Narrative.
---
Skills
Master of Fine Arts in Motion Pictures and Television
Bachelor of Arts in Cinema
Mastered FilMoraPro, Storyboarder, Adobe Audition, StudioBinder, and Adobe Premiere Pro
Proficient with Open Source Software: Blender, DaVinci Resolve, Kdenlive, and Shotcut
Flexible team leader who welcomes ideas and suggestions
Ability to collaborate with cross-functional teams under tight deadlines
Cost-efficient approach to film production
Well abreast of the emerging trends in the film and tv industry
Won 2018 Cloverleaf Film Festival Audience Award
Won 2019 Sunset Film Festival Best Screenplay for US Narrative
---
Work Experience
Filmmaker, 2016 to present
LightHouse Media., Atlanta, GA
Responsibilities
Convene with LightHouse key department heads during the different stages of film production to ensure that everyone involved stays on course and the project wraps up as envisioned
Organize production schedules and ensure that the projects finish within the set timeline and forecasted budget
Spearhead pre-production planning including cost estimation, creation of production schedule, script changes, casting process, and determining film locations
Wrote and directed 2 award-winning films, "Trivial Pursuit" (2018) and "Lifeline"(2019)
Revise the production plans of 90% of ongoing projects from the ground up due to COVID19 restrictions and recommended migration to streaming platforms which reduced production costs by 30%
Filmmaker, 2013-2016
Raven Entertainment Inc., Los Angeles, CA
Responsibilities
Attend casting sessions, oversaw the selection of actors, and supervised rehearsals
Develop operational tools that streamlined the film production process involving 2 parallel crews which led to the completion of the project 2 weeks ahead of schedule and 15% cost savings
Finish 80% of projects within timeline and under budget
Assemble film production team for 10 feature films and 2 full-length films
Establish and maintain good working relations with a network of screenwriters, talent managers, casting directors, editors, film producers, film festivals organizers, and private/public funding organizations
Junior Filmmaker, 2011- 2013
Green Light Films, Los Angeles, CA
Responsibilities:
Collaborate with producers, art directors, creative directors, writers, and project managers and successfully delivered multiple projects within project timelines
Awarded for 2 consecutive years for meeting deadlines and milestones without compromising company brand standards
Work on 5 documentary film projects as associate producer, cinematographer, sound recordist, and assistant editor
Edit 50 videos, add graphics, mix audio, and add sound effects
Facilitate in-studio shoots and set up cameras, lighting, and sounds
---
Education:
Master of Fine Arts (MFA) – Motion Pictures and Television
Academy of Art University, San Francisco, CA
2014 – 2016; GPA 3.81
Bachelor of Arts (BA) – Cinema
San Francisco State University, San Francisco, CA
2007 – 2011; GPA 3.77
High School
Claremont High School
Claremont, CA
2003 – 2007; GPA 3.71
Certification:
Certificate in Collaborative Filmmaking obtained from Maine Media College, 2012
Six-Month Independent Filmmaking Certificate obtained from Central Film School, 2013
How To Write A Good Filmmaker Resume
If you have a good Filmmaker resume, your phone will be ringing off the hook with offers from studios and agencies. Submit a so-so application and you might be playing more games on your phone than negotiating on projects.
Follow our resume writing tips below and be ready to fill out that calendar for the year.
Select the Correct Format for Your Resume
Can you imagine a horror movie that follows the "boy meets girl, boy loses girl, boy wins back girl" formula? Not exactly scary, right? Especially when the background music features Celine Dion, Leanne Rimes, and Harry Connick, Jr.
There's no one-size-fits-all approach to filmmaking. All the components of a film must complement and support each other in order to meet its goal and fulfill the vision of the filmmaker.
The same can be said about the resume format. You'll come across many so-called resume experts on the Internet who will always recommend the reverse-chronological format as if by default.
But it's not. There are 2 other resume formats to consider. If you choose the wrong resume format, the recruiter might not see and appreciate the skills and experience that you can put on the table.
Which resume format is for you?
The reverse-chronological format is for job seekers who have had continuous employment as a Filmmaker without an unemployment gap of more than 4 to 6 months. For a Filmmaker, 2 years of work experience is acceptable with most recruiters.
If you want to know how a reverse-chronological format is structured, go back to our Filmmaker sample resume.
The functional format is for budding filmmakers looking for their first big break. As we'll discuss in the section "Entry-Level Filmmaker Resume", this format is ideal for those without formal work experience but who have done some films as projects for friends, volunteer work, or while taking an apprenticeship.
The combination format is for job seekers with extensive experience as filmmakers or those in the film industry who want to transition to filmmaking. We'd recommend the combination format to those with 10 years of work experience.
The functional and combination formats share the same structure:
Contact Information
Objective Statement
Skills/Strengths
Certifications/Licenses
Awards
Education
Work Experience
The difference is that the functional downplays work experience while the combination highlights it. The functional format capitalizes on the technical skills and knowledge that was acquired to become a competent Filmmaker.
In contrast, the combination format uses the previous sections to add more substance to the extensive work experience section. The reason why it's called the Combination format is that it uses the key features of the reverse-chronological and functional formats.
When presenting your work experience section, the information is presented in reverse-chronological order. You start with the latest or most recent work period.
Use the Objective Statement to Pitch for the Project
State your claim as the best candidate in the objective statement. Think of the recruiter as the producer for the film you want to make. Why would the producer bankroll your movie?
Write your objective statement in a manner that answers the question. "Why should you hire me?"
Start with the qualifications that meet the requirements of the employer.
Formalize your intent to vie for the job of Filmmaker.
Include your achievements, if any.
Give a rundown of your soft skills – more on soft skills in the next section.
Here's an example of an effective Objective Statement:
Filmmaker with 8 years of experience; a Bachelor Degree in Filmmaking from UCLA and certifications in Film and Entertainment from AFDA, South Africa hopes to be given the opportunity to work with Mega Film Productions. To date, four of my projects were awarded "Short Film of the Year" by USFMA including "Tenor" in 2016 and "The Villa in the Summer" (2019).
Include Proof of Product
Spoiler alert! We'll also include this tip in the section "Entry-Level Filmmaker Resume" but including proof of product will benefit even the experienced candidates.
All you have to do is include the links to your website and social media pages where samples of your finished films can be found and played. In this regard, consider investing in a website that has a portfolio page. Create social media accounts on Facebook, Instagram, and YouTube.
You should also create a LinkedIn profile. Many Human Resources professionals in the film industry use LinkedIn to scout for talented filmmakers. If you have a website, ask your clients to post reviews and testimonials about your work.
Shine the Spotlight on Your Education
If you browse through job ads for filmmakers, you might notice that some don't require a Bachelor's Degree. And this is why you should shine the spotlight on your Education section. It will set you apart from applicants who don't have a college degree.
Include the following details:
Awards and filmmaking contests won or participated in.
Filmmaking associations and organizations joined.
GPA but only if your score is 3.5 or higher.
Trust us. Even if the studio or agency doesn't mention it, the HR officers prefer to hire candidates who have a Bachelor's Degree in a related field such as Film or Visual Arts.
Filmmaker Skills List
If someone tells you that a smartphone is all you need to become a Filmmaker, just walk away. Sure, you can learn how to make Beef Wellington from watching YouTube videos but that doesn't mean a Michelin-rated restaurant will hire you. Recruiters want the best talent out there. They'll be going over your Filmmaker skills list to see if you have what it takes to create high-quality films.
Education
Christopher Nolan, Steven Spielberg, and Stanley Kubrick are widely successful filmmakers who didn't enroll in film school and were self-taught. They are exceptions to the norm.
It's great to be confident with your skills and abilities but studios and agencies prefer applicants who took formal courses in Film or a related field.
A Bachelor Degree in Film is a big plus but an Associate's Degree will do just fine. Another option is to sign up for short courses in film, photography, screenwriting, and other subjects that are related to the work of making films.
Knowledge in Computers and Technology
Digital technology continues to change how films are made. The ever-evolving innovations in film technology have shattered the boundaries of what's possible.
Compare the quality of film today to those made five to 10 years ago and you'll see what we mean. As a filmmaker, you need to be knowledgeable about computers and the technologies changing the filmmaking landscape.
Here are just a few of the innovations you need to be aware of:
Algorithmic video editing
Drone technology
Cloud-based technology
4k 3D Cameras
3D Printing
Creativity
Being creative is an important skill in filmmaking. The best Filmmakers can make something insignificant as a person sitting on a park bench into a story with meaning.
Creativity helps you see what less-creative people don't. A Filmmaker is a storyteller. He has a bunch of ideas in his head for a story. His ability to create something from nothing slowly transforms these ideas into concepts that can be transposed onto a storyboard.
Yes, some people are born creative. The truth is, everyone has a degree of creativity inside them. You can take up courses in art or photography to help you discover that creative side so you can nurture it and harness your full potential.
Project Management
As a Filmmaker, you're responsible for every aspect of the project. You won't just be working behind the camera. You'll be working with actors, stagehands, the scriptwriters, the video editing team, and of course, the producers.
The job of a Filmmaker isn't just to make sure everyone is doing what they're expected to do but to help others and get them to be at their best so they can contribute to the success of the project.
Remember, the producers want you to remain on a budget for the film to be profitable. Under the ability to manage projects effectively are other skills such as:
Accounting/Money management
Communication
Time management
Organization
Ability to delegate tasks
Soft Skills
It's not just what you know that can make you a successful Filmmaker. It's also who you are as a person.
You've read stories about filmmakers who aren't a pleasure to work with. While being a nice guy won't assure you of success, it pays to have the right soft skills to get the people around you to give their best every day on the set.
Soft skills are the prevailing behavioral or personality traits that define you and your approach to work.
Here are some of the most desirable soft skills for a Filmmaker:
Patience
Leadership
Meticulous
Competent
Respectful
Excellent motivator
Positive disposition
Mindful of equality and cultural appropriateness
Professional conduct at work
Filmmaker Duties And Responsibilities For The Work Experience Section
Similar to a movie, your Filmmaker resume should be able to capture the interest of the recruiter from beginning to end. That task falls on the duties and responsibilities detailed in your work experience section.
Here are a few tips to turn your employment history from a snoozefest into a blockbuster.
Match the Job Description
As a filmmaker, you know all too well that finding the perfect fit for your cast is crucial to the success of a movie. How do you convince the recruiter that you are the best candidate for the position?
Make sure to review the job ad carefully so you can tailor your duties and responsibilities. Highlight the skills, abilities, traits, and expertise that you can match.
Weave them into your resume because these skills are the keywords that will help you pass the Applicant Tracking System (ATS).
Turn the Spotlight on How You Utilized Your Skills
Simply listing your duties and responsibilities will not land you the job. Employers want to know how your actions led to the success of your previous projects and how your skills benefited the people you work with.
For example, if the employer emphasized leadership skills in the Job Ad, cite an incident that shows how you effectively gelled cross-functional teams.
If resourcefulness is another key skill mentioned in the Job Description, list a situation that shows how you worked around last-minute changes in casting or location.
Highlight Your Accomplishment
Adding your relevant measurable accomplishments to your duties and responsibilities will help you outshine other highly qualified candidates. It will also give the recruiter a better grasp of what you can bring to the company.
Quantify your accomplishments to give a clear picture of the impact of your contributions and make you more credible.
Use numbers to indicate:
Timelines of project completion especially when you finished ahead of deadlines
Percentage increase in efficiency
Amount or Percentage of Cost savings
Awards you have won
Number of films directed, scripted, or edited
Number of teams you supervised
Frequency of projects
Use Action Words
Start your bullet points with strong action verbs to set the right tone. Liven things up by using these job-specific powerful verbs:
Assemble
Brainstorm
Direct
Film
Cast
Coordinate
Collaborate
Convene
Produce
Shoot
Edit
Organize
Supervise
Oversee
Develop
Setup
Estimate
Timetable
Go back to our sample resume for a Filmmaker and review the work experience section. We used several of the verbs listed here to lead-off our job descriptions.
Entry-Level Filmmaker Resume
Don't feel intimidated by more experienced candidates. No one expected movies like "Rocky", "Mad Max" or even "Dance with Wolves" to become hits because they were made by first-time filmmakers. But they were successful because the filmmakers believed in their abilities and what they can do behind the camera.
If you have an entry-level Filmmaker resume, follow our tips below and your application will be the sleeper hit of the job market.
Use the Functional Format
While you might not have formal work experience as a filmmaker who works with a studio or agency, you must have some experience making films. Many great filmmakers such as Steven Spielberg and Quentin Tarantino got their start making films from their backyard, for their friends, or just for fun.
These experiences may not have been paid but they gave Spielberg and Tarantino the venues to hone their craft and skills as filmmakers. For the recruiter, all he wants is to see proof that you can create films.
Use the functional format to highlight the skills, training, expertise, and other forms of technical ability that you acquired through formal education, by taking specialized and certified filmmaking programs or via apprenticeships.
Then, in your work experience section, provide details on the films you made in an informal setting. Include information such as the inclusive period of filming and the duties you handled as the filmmaker.
Likewise, substantiate your informal work experience with notable achievements. For example, if the film you made for your friend won awards at school.
Share Your Passion in the Objective Statement
Every brilliant film is a brilliant story. And recruiters love a good story.
As someone who wants to be given his first break, what you want your entry-level resume to do is to tell the recruiter to take a chance with you.
"Why should I hire you? Why should our company take a chance on you?"
The answer should be found in your objective statement. Share the story of why you want to become a filmmaker with the recruiter. A compelling objective statement might swing his vote toward your resume.
Here's an example of storytelling in an objective statement:
"Filmmaker with a Bachelor Degree in Film is desirous of getting my big break with Midas Productions. While I have no formal work experience as a filmmaker, I've been making films since I was 12 years old as a way of bringing my stories to life. The science fiction movies made by your company were my inspiration back then, and I hope to be given the opportunity to share with you the passion I nurtured from those films."
How will the recruiter know if you're telling the truth or if this is all just a marketing copy? Simple, all you have to do is to include a link in your Filmmaker resume to the science-fiction movies you were referring to. We can assure you that the recruiter will click on those links to find out if you were being truthful or not.
We are sorry that this post was not useful for you!
Let us improve this post!
Tell us how we can improve this post?