Art Director Resume Sample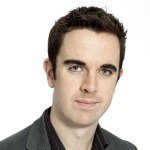 Ethan M. Jacobs, MFA
Address:   789 Twin Heights Drive, Los Angeles, CA
Phone: (323) 908 4567
Email: [email protected]
Current Job:   Art Director, Creative Explorers, Inc.
---
Objective
Innovative Art Director with 7+ years of work experience and an industry acclaimed portfolio of work seeks to join Design League Inc., as a Senior Art Director and work with your top-notch design team in creating unique concepts for your clients.   
---
Skills
Master of Fine Arts  in Media Design

Bachelor of Fine Arts in Digital Arts and Design

Mastered Adobe Photoshop, Adobe Creative, InDesign, Dreamweaver and standards-based Web coding in HTML, CSS, and JavaScript.

Flexible team player who welcomes ideas and suggestions

Ability to work in a fast-paced environment

Member of Art Directors Guild since 2017
---
Work Experience
Art Director, 2017 to present
Creative Explorers Inc., Los Angeles, CA
Responsibilities
Creates innovative campaigns, branding strategies and out of the box concepts to effectively reach
out to client's target audience
Develops initial pitch offerings after conducting brand market analysis
Brainstorms with the team members and special project Managers to provide unique concepts and design that will exceed clients' expectations
Supervises a team of 10 in the house plus 10 freelance members and implements collaboration methods to ensure efficient workflow
Oversees recruitment of members of creative team and mentors new hires until they find their footing
Reviews and approves designs, artwork, photography, content, and graphics developed by a creative team
Produces sketches, storyboards and art layouts based on creative visions of the team for client's approval.
Art Director, 2015-2017
Top Media Inc., San Francisco, CA
Responsibilities
Proposed digital advertising solutions that geared towards stronger presence on the web
Developed the overall concept for an advertising campaign, budget, and timeline
Commended by clients for decreasing project cost by 30% while increasing brand awareness by 40%
Reported to senior executives and client's project managers regarding project status, running costs and revisions
Coordinated with HR department on the hiring of creative team members and scouted for freelancers
Art Director, 2010- 2015
Brand New Advertising, Inc., San Francisco, CA
Duties and Responsibilities
Led the design team of 10 creative members, who successfully merited 3 distinction awards for most outstanding concept and design
Designed a collaboration system that resulted in timely completion of assigned projects
Presented concepts, budget forecast, project timeline and updates to clients
Produced fresh and engaging concepts and designs for 5 brands
Chaired regular meetings with clients and creative team from conceptualization to completion
---
Education
Master of Fine Arts (MFA) – Media Design
Full Sail University, Florida
2012 – 2014 ; GPA 3.81
Bachelor of Fine Arts (BFA) – Digital Arts and Design
Full Sail University, Florida
2006 – 2010; GPA 3.77
High School
Mary Mount High School
Sacramento, CA
2002 – 2006; GPA 3.71
Certification:
Web Design Certificate obtained from Kaplan College, 2017
Graphic Design Professional Certificate from Session College, 2015
---
Personal information
Status: Single
Date of Birth: 04 October 1987
Hobbies include photography, hiking, and swimming
Art Director Resume Skills List

Visuals are a powerful tool in messaging. Studies show that an image is processed 60,000 faster than text. Your Art Director resume skills list must show the Hiring Manager that you can make a graphic image speak a thousand words.
What you should not do is submit one that is generic or looks and reads the same as the rest of the Art Director resumes. You should flex your creativity muscles when thinking of the best ways to highlight your qualifications.
Educational Attainment.Being a child prodigy in art won't cut it. If you want a career as an Art Director, you must have a Bachelor of Arts degree in Fine Arts, Visual Communications or Design Media.
You could also take courses in related fields such as photography and graphic design. If you are eyeing a larger responsibility then you should consider taking a Master's Degree in Fine Arts.
Certification.The job of an Art Director will require you to use different graphic design software. You should be highly proficient with these programs because members of your team will be using them also. Take certification courses for popular programs such as Adobe Photoshop, Adobe Creative, and InDesign
Technical Skills.It is not necessary because you will probably have a team with specific skill sets but it will be to your advantage if you have a working understanding of the other tasks.
For example, you can learn principles of web design, copywriting and programming. For sure having these technical skills will improve your value proposition and create distance between you and the other applicants.
Interpersonal Skills.Hollywood movies like Vin Diesel's "The Pacifier" have made Art Directors look like dictators. But the truth is Art Directors get along great with the people they work with.
But it will not impress the recruiter if you simply wrote generic soft skills like "empathetic", "good listener" and "effective communicator". The best approach is to give a detailed description:
Soft Skill: Team playerPresent As: Thrives in a collaborative environment; encourages feedback and suggestions from members
Soft Skill: Strong Leadership abilitiesPresent As: Supervises creative team and guides each member from planning to execution; Delegate tasks and mentors new members
Soft Skill: Organized multitaskerPresent As: Creates concepts, marketing strategies, and campaigns; Monitors progress of each member to ensure timely project completion.Give the employers a better visual of your interpersonal skills by writing them differently and using your hands-on experience to demonstrate them better.
Art Director Resume Objective
The Hiring Manager can scan two dozen resumes even before he or she finishes a cup of coffee. Well, probably not. But the point we're trying to make is that they won't spend much time on your resume. You have to clinch the deal right away and your best bet is the Art Director resume objective.
The purpose is to "Wow" the person reading your Art Director's resume. Set yourself apart from other applicants with a strong resume objective. Keep in mind that competition for the Art Director position can be fierce. The resume objective is typically short; no more than three sentences but you must nail it right from the start.
As you can see from our sample resume for Art Director, our applicant's objective is on point. The key components are all there to show that he can be a valuable asset to the company:
Strongest Trait. Ethan picked a soft skill that represents his strongest point: Innovative. In a creative field, soft skills may be more important than hard skills because you are trying to establish an emotional connection with your audience.
Tenure. Experience will be given premium by most employers. You have a big advantage if your level of experience exceeds 5 years. There is a close association between experience and expertise.
Notable Accomplishment. Not many Art Directors have a Master's Degree. Ethan will be seen as a candidate who is seriously invested in his career.
Recognitions. When you win an award, it confirms you are better than those who came in behind you and those who were not even considered. If you have an "industry acclaimed portfolio of work" like Ethan, don't hide it. Flaunt it!
Objective. It won't be a resume objective unless you tell the company what you want.
Art Director Resume Format
If you want to showcase your achievements, then the reverse chronological is the best one to use for your Art Director resume format. When listing your responsibilities and achievements, focus on quality, not quantity.
Ethan's Art Director resume has been presented as follows:
Contact Information
Objective Statement
Skills
Work Experience
Education
Certification
Personal Information
You don't need a license to become an Art Director. A Master's Degree is optional. Certifications are great but there are some who have done well without them. The real battle starts and ends with your work experience.
The objective statement and Skills are effective in setting up your work experience by confirming your qualifications. Meanwhile, your educational attainment and certifications further add to your credibility as the best candidate for the job.
With the reverse-chronological format, everything will flow seamlessly and make your resume more effective.
Entry Level Art Director Resume
Experience plays a big role in landing a job because there is a direct correlation between tenure and level of proficiency especially for a job with the title of "Director" That word connotes leadership. But that doesn't mean first-timers won't have a chance.
For your entry level Art Director resume, you should adopt the Functional format which will place more attention on your skills and education:
Contact Information
Objective Statement
Skills
Education
Certifications
Work Experience
Personal Information
We won't kid you; not many recruiters like the functional format. They think the applicant is hiding something! So what do you do? Work on your objective statement.
You can state your qualifications; if you have certifications and other transferable competencies, but tell the Hiring Manager why your lack of experience shouldn't deter them from hiring you. How? Use your soft skills!
Share how you've worked hard to gain experience in the absence of job opportunities. If you did voluntary work, apprenticeship, freelance or part-time work, put these in your work experience. These are the pieces of evidence you need to use to prove how much you want this career.
Art Director Resume Writing Tips
You will be against stiff competition for the Art Director's position so you really need a persuasive resume to get ahead of the pack. Here are tips on how to turn your resume for Art Director into a winning sales pitch.
Quantify your accomplishments at work so the hiring manager will gain a better understanding of the impact of your contribution to the company.
Weak: Completed project below budget forecast.
Strong: Decreased project cost by 30% and increased brand awareness by 40%. The client signed up for two more advertising campaigns.
Use action words in describing the tasks and responsibilities at work. Write them at the beginning of your bullet points to give a clear picture of how you performed each task. These words are more persuasive and impactful.
We are sorry that this post was not useful for you!
Let us improve this post!
Tell us how we can improve this post?