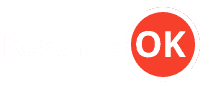 Nurse Practitioner Resume Sample
Are you a Registered Nurse who is ready for the next step in your career? Your Nurse Practitioner resume should present the necessary skills, experience, education and training to prove you have what it takes to assume a bigger role in the nursing profession.
The demands on a Nurse Practitioner are much higher that's why the qualifications are stricter. Not every Registered Nurse can become a Nurse Practitioner as there are specific requirements by every healthcare service provider.
It can be a competitive field for this advanced category of nursing. But if you follow our Nurse Practitioner resume sample you would have a head start to get the next job opening!
Even if you have all the necessary qualifications, getting the job may come down to how you present all of your skills. We've cut out all the guesswork for you.
Nurse Practitioner Resume Sample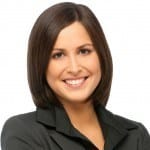 Evelyn A. Richfield

Address:         520 Northwood Drive, Raleigh, NC
Phone:            (919) 467 9417
Email:             [email protected]
Current Job:  Nurse Practitioner; North Hills General Hospital, Raleigh, NC.
---
Objective
AANP Certified Nurse Practitioner, licensed Registered Nurse with a Master's Degree in Nursing specializing in Family Medicine; more than 10 years experience in the field of nursing seeks to assume the responsibilities of a Nurse Practitioner at WakeMed North Hospital. I am confident that my experience, knowledge, decision-making and leadership skills are key strengths that will carry over and contribute to the continued success of your nursing department.
---
Strengths
AANP Certified Nurse Practitioner.
Licensed Registered Nurse.
Master's Degree in Nursing; Watts School of Nursing.
Bachelor Degree in Nursing; Watts School of Nursing.
10+years experience in Nursing profession.
Compassionate.
Excellent leadership skills.
Problem solving ability.
Critical thinking skills.
---
Work Experience
Nurse Practitioner, 2013 to Present
Murray Clinics; North Hills General Hospital, Raleigh, NC.
Responsibilities:
Conducts preliminary physical assessment on patients; does routine follow ups and puts together all necessary information.
Manages, trains and orients a team of Registered Nurses, medical assistants, behavioral consultants and other healthcare providers as required.
Performs medical diagnosis, provides consultation and recommends treatment for acute and chronic illnesses.
Attends to all questions, inquiries and concerns of the patient's immediate family; clearly articulates procedures and treatments including risk levels.
Consults, seeks guidance and opinions from reputable and qualified professionals in the medical and healthcare fields on relevant psychiatric/medical procedures and modes of treatment.
Nurse Practitioner; 2011 to 2013
Mayflower Family Care Clinic; Raleigh, NC.
Responsibilities:
Provided primary, preventive and therapeutic healthcare procedures and treatments to newborns at the Mother-Baby Unit and Delivery Unit.
Routinely checked on the condition and status of infants that have been categorized as "acutely ill".
Counseled parents and other family members on patient status, required procedures and treatments including potential worst case scenarios and courses of action.
Led newborn resuscitation team during high-risk deliveries and performed interventions when needed to stabilize patient conditions.
Analyzed, evaluated and interpreted prenatal risk factors in order to determine level of risk associated with expected sensitive deliveries.
Registered Nurse 2005 to 2011
NC State Children's Community Hospital
Responsibilities:
Directed nursing care unit; planned, delegated and supervised professional patient care within a medical and surgical environment.
Collaborated with licensed Independent Provider before instituting changes to nursing care guidelines.
Analyzed and evaluated effectiveness of patient treatment; provided instruction and counseling to family members regarding procedures.
Facilitated mediation between patients, family members and hospital staff for the purpose of arriving at a peaceful and mutually beneficial resolution.
Reviewed data on patient number and size of facility's accommodation as basis for preparing recommendations on additional units or changes in equipment specifications.
---
Education
Advanced Study/Master's:
Master's Degree in Nursing
Watts School of Nursing
Raleigh, NC.
2008 to 2010
College:
Bachelor of Science – Nursing
Watts School of Nursing
Raleigh, NC.
1999 to 2003
High School:
Saint Mary's School
Raleigh, NC
1995 to 1999
---
Personal information
Status: Married with 2 children
Date of Birth: April 27, 1982
Hobbies include piano, pottery and gardening

Nurse Practitioner Resume Skills List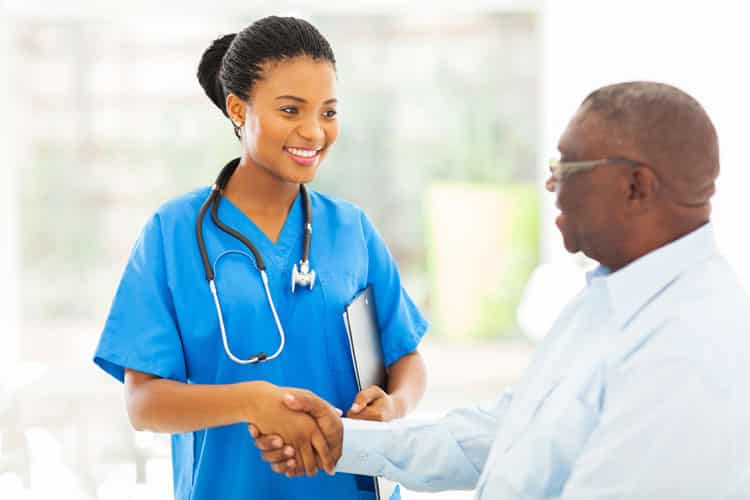 Your Nurse Practitioner skills list must be a level up from that of a Registered Nurse. This is because you will have greater responsibilities and will work more closely with doctors and attending medical health experts.
What types of skills should appear in your Nurse Practitioner resume?
Education. Nurse Practitioner must obtain a Master's Degree or a Doctorate in Nursing. Being a licensed Registered Nurse will not be enough. At this level, you will be required to have more technical and fundamental skills in nursing.A Master's Degree would include subjects such as healthcare management, pathophysiology and advanced pharmacology. You should also decide if you want to specialize in Pediatrics or Family Medicine.
Certification and Licenses. Once you have completed your Master's Degree in Nursing, you will have to take a certification examination that is specific to your chosen field.Check the regulating and certifying bodies in your country or state. In the United States, certification exams could be given by the American Academy of Nurse Practitioners (AANP) or the American Nurses Credentialing Center (ANCC).
Compassionate. Many people dread the day they have to go to the hospital. Nurses are tasked to try and make the experience easier and more comfortable for the patient and his/her loved ones.You will have to find a balance between reporting the facts of the patient's case and the probability of success without sugar coating the potential for risk.
Problem Solving and Critical Thinking. As you have read in our sample job description for Nurse Practitioner resume, one of the main responsibilities of a Nurse Practitioner is to review, analyze the patient's files and recommend treatment.Having the ability to solve problems is not enough. You must have good critical thinking skills because sometimes the root of the problem may not be seen from the current reports. You may have to conduct further investigation and research even though time may be a factor.
Leadership Skills. Nurse Practitioners will be asked to lead a team of registered nurses and other medical/ healthcare providers. You need to run a tight and highly organized outfit to make sure all patients are properly attended to.
Nurse Practitioner Resume Objective
The first thing hospitals, clinics and healthcare facilities will look for is your qualification. Specifically, your certification. End the suspense by starting out your Nurse Practitioner resume objective by disclosing your status as an authorized, certified and licensed professional.
That's why in our sample resume objective for Nurse Practitioner, we ran off a list of Evelyn's other qualifications:
Licensed Registered Nurse
Master's Degree in Nursing
More than 10 years experience as a Nurse
These qualifications alone may set Evelyn apart from the other candidates. You should also review the job post and check if there are other requirements that the potential employer is looking for.
Take note of specific keywords that may be used to identify desired attributes for the job. In our resume objective for Nurse Practitioner, we used decision-making and leadership skills.
Nurse Practitioner Resume Format
You could use the reverse chronological as your Nurse Practitioner resume format as we did. The advantage of this type of format is that it brings your work experience front and center of the Hiring Manager's attention. Recruiters prefer the reverse chronological because it is easier to read and follow.
Take a look at how we arranged our sample template for Nurse Practitioner resume:
Contact Information
Objective Statement
Strengths
Work Experience
Education
Certification/ Licenses
Personal Information
With this format, work experience is located at the middle of your resume. Your strengths and objective statement will set up the contents of your work experience.
What you need to remember when using the reverse chronological is that you start out with the most recent or current work experience. This is so that the Hiring Manager or the person reading your resume can see where your current level of experience is at.
Another format you can choose to do is the Combination because it places your certifications, licenses and education at the top of your resume:
Contact Information
Objective Statement
Strengths
Education
Certification/ Licenses
Work Experience
Personal Information
The advantage of the Combination is that it will highlight your technical and educational qualifications.
Entry Level Nurse Practitioner Resume
If you have an entry level Nurse Practitioner resume, you should still be in line for the job provided you have all the necessary skills and qualifications.
Many hospitals and healthcare agencies are looking for good Nurse Practitioners. Experience will not be that big of a problem because you can't become a Nurse Practitioner without becoming a Registered Nurse. So definitely you will have experience in the nursing profession.
Management responsibilities and medical duties that are close associated with those of a physician's differentiate a Nursing Practitioner and a Registered Nurse. But essentially, the job of a nurse is all about caring for people.
In your resume for entry level Nurse Practitioner, use the reverse chronological format. Then update your work experiences as a Registered Nurse. If possible emphasize duties that are more aligned with those of a Nurse Practitioner such as managing other nurses, providing analysis and diagnosis.
Nurse Practitioner Resume Writing Tips
Make sure your resume is in good health before giving it clearance to see the Hiring Manager. Read our Nurse Practitioner resume writing tips to help you give a better evaluation of your application:
Use The Job Post As Reference – The job post isn't just an ad. It contains clues on which information should be on your resume. Are you planning on emailing your resume? Take note of the keywords on the job post. If the employer is using tracking software, having those keywords will help your resume pass the pre-qualifying stage.
Don't Overlook Soft Skills – Soft Skills refer to your personality attributes. Nurses have a reputation for being caring and compassionate people. Identify 2 to 3 attributes that best describe your personality as a Nurse Practitioner.
Keep your resume updated especially when you've acquired new skills and experience. If you need help, just consult our Nurse Practitioner resume sample.
If this Nurse Practitioner resume example wasn't sufficient for you, you are free to review some other samples and templates from our site. Browse to some related resumes below and find your inspiration.
Medical & Health Care Resume Examples
Besides the resumes listed above, we recommend going through the following resume writing and job seeking tips: