Intensive Care Unit Nurse Resume Sample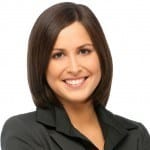 Donna Mae L. Stevens, RN
Address:         789 Green Valley Drive, Glendale, CA
Phone:            (818) 9087654
Email:             [email protected]
Current Job:  ICU Nurse, Glendale Memorial Hospital, CA
---
Objective
A dedicated ICU nurse with 7+ years of work experience in the critical care unit seeks to join Valley Hospital as a Pediatric ICU nurse. I am certified by the American Heart Association for a number of specialized trainings. I am also fluent in written and spoken Spanish. Committed to compassionately deliver excellent care to critically ill patients.
---
Skills
Bachelor of Science in Nursing

Certified Adult Critical Care Nurse CCRN

Certified Pediatric Critical Care Nurse CCRN

American Heart Association Certified – Basic Life Support (BLS), Advance Cardio Life Support (ACLS) and Pediatric Advance Life Support (PALS)

Effective communication skills

Fluent in English and Spanish

Efficient multitasker

Ability to remain focused and calm during emergency situations
---
Work Experience
ICU Nurse, 2017 to present
Glendale Memorial Hospital, CA
Duties and Responsibilities
Prepares and administers prescribed medications orally, subcutaneously or intravenously

Manages medication doses, anesthesia and ventilator support to four patients

Delivers regular updates to patients and family members to help them arrive at decisions regarding treatments

Monitors patients' progress and alerts attending physicians when sudden changes occur that calls for emergency intervention

Sends orders for diagnostic tests such as EKG, CT scan, MRI and X-ray
ICU Nurse, 2013 to 2015
Oakland Medical Center, San Francisco, CA
Duties and Responsibilities
Set up and monitored life support equipment and devices such as cardiac monitors, transducer, pressure lines, oxygen delivery devices, mechanical ventilators and pulse oximeter

Performed approved and prescribed diagnostic procedures based on patient's clinical status

Changed dressings, bathed patients and provided post mortem care

Evaluated patient's assessment record and lab data results to determine whether an emergency intervention was necessary

Analyzed which patient can be transferred out to either stepdown or the floor
ICU Nurse, 2013 to 2015
Children's Hospital Los Angeles, CA
Duties and Responsibilities
Provided care for children and adolescents with life-threatening or high-acuity conditions that required strict monitoring

Tracked and recorded urine output, blood pressure, oxygen levels and ICU devices attached to patient

Inserted Intravenous (IV) lines and catheters, changed wound dressings and administered antibiotics.
Educated family members on treatment methods, medications and discharge procedures

Setup and monitored invasive monitoring systems including arterial and central lines including Intracranial Pressure (ICP) monitoring system
---
Education
Bachelor of Science in Nursing (BSN)
San Diego State University School of Nursing
San Diego, CA
2017 to 2015; GPA 3.7
High School
St Vincent High School
West Virginia, CA
2016 to 2017; GPA 3.7
License:
Passed California National Council Licensure Examination for Registered Nurses (NCLEX-RN) in 2016
Certification:
Pediatric CCRN Certification from American Association of Critical-Care Nurses (AACN), 2017
Adult CCRN Certification from American Association of Critical-Care Nurses (AACN),2016
Pediatric Advance Life Support (PALS) Certification from American heart Association, 2017
Advance Cardiac Life Support (ACLS) Certification from American Heart Association, 2017
Basic Life Support (BLS) Certification from American Heart Association, 2016
Personal information
Status: Single
Date of Birth: May 15, 1990
Hobbies include Pilates, Yoga and Photography.
Intensive Care Unit Nurse Resume Skills List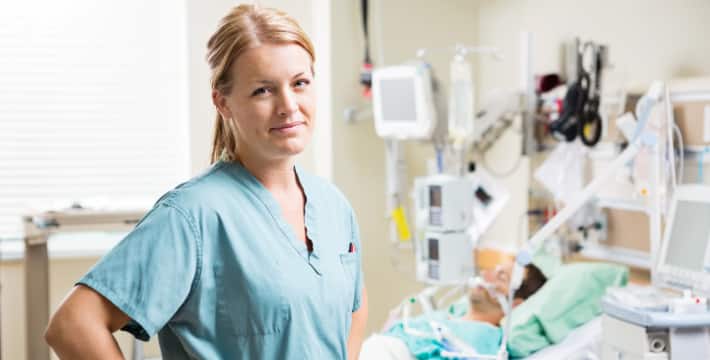 Your ICU Nurse Skills List should clearly show that you have the training, abilities and competencies needed to care for patients with life-threatening conditions.  
Make sure that your list of skills match the employer's qualifications in order to make the cut. We have reviewed job listings and took note of the top skills that will give you an edge over other applicants. As you have read, we included these skills in our example of a resume for an ICU Nurse.
Education.

You have to complete a 4 year degree in Bachelor of Science in Nursing (BSN) before you can take the National Council licensure examination (NCLEX) for nurses.  For experienced ICU nurses, continuing education is a must.  It is best to become a member of an accredited Critical Care Nurses Association so you can have access to different training programs.

Certification.


Certifications in Basic Life Support (BLS) and Advanced Cardiac Life Support (ACLS) are required.  If you are targeting a position in the pediatric critical care unit, you will need a Certification in Pediatric Advanced Life Support (PALS).

Effective Communication Skills.

Nurses must have the ability to relay information articulately.  Doctors will rely on your constant updates on the patient's condition. Family members who are not well versed with medical terms will have to be informed in a way they could comprehend.  You have to make sure that they fully understand what's going on while the patient is undergoing a medical procedure.
Strong Attention to Details.

Accurate documentation is extremely important in the ICU unit.  The report you deliver to the next shift must be error free. When assessing a patient, every detail must be taken into account. Your head to toe examination should be done thoroughly. Every equipment, tube and medication has to be checked meticulously to ensure accuracy. You must also be quick to notice changes in patient's behavior and vital signs.

Patient.

People who are ill often exhibit unbecoming behavior due to discomfort, depression and pain.  The job itself is physically challenging and patients' unpleasant treatment can weigh you down more.  You must have a very high patience threshold in order to survive the daily grind.

Dedicated.

This job is not for the fainthearted. Only those who possess innate compassion for the sick and needy will manage to perform well.  Working in the critical care unit is physically, mentally and emotionally demanding, so you must really love what you do in order to rise above the challenges.

Ability to Stay Calm Under Pressure.

ICU patient's condition can change in a matter of moments.  You cannot afford to lose focus when the alarm sets off or when more than one patient in the ICU require emergency intervention. It is important to stay calm during an emergency so you won't lose track of what needs to be done.

Good Physical Fitness.

Caring for critically ill patients is serious business.  One cannot afford to be worn out by multiple tasks. You need to be physically fit in order to stay on your feet for 12 hours especially if you are assigned to night shift.
ICU Nurse Resume Objective
Competition is tight for this job so it is important to prepare an ICU Nurse resume objective that will separate you from the rest and land you an interview.  A well written objective statement will spark interest and prompt the hiring manager read the rest of your resume.
Keep in mind that this is the first thing the reader will see so use it to create a first good impression. How do you do this?  
Present yourself as someone who matches the employer's qualifications. Don't assume that the requirements for an ICU Nurse are cut and dry. Review the job post and take note of the details.
Keywords in particular are important. If the hospital uses an Applicant Tracking System (ATM), it will track the keywords on your resume as a pre-qualifying measure.  
Your objective statement is like the formal introductory handshake with the prospective employer. It should be written in your own voice and answer the question. "Why should you hire me?"
In our sample resume objective for an ICU Nurse, we put in all of Donna's strong points. We started out a strong trait of an ICU nurse like dependable, compassionate or committed. Then we followed it up with her years of experience. Finally we closed it out with her certifications from the AHA and a skill that some nurses may not have: fluency in a second language.
We put all her strong points together in only 4 sentences!
ICU Nurse Resume Format
The reverse chronological format is most suitable for your ICU Nurse resume format especially if you have the experience.  
Start with your current job and then go backwards.  Your work history should be within a 10 year time frame only to save space. The same thing applies to your Educational background. Begin with your most current certificate program or highest degree obtained and work your way backwards till
As you saw in our sample template for an ICU Nurse resume, the different sections of your resume should be arranged in the following order:
Contact Information

Objective Statement

Skills

Work History

Education

License

Certification

Personal Information
Entry Level ICU Nurse Resume
For your entry level ICU Nurse resume, we suggest placing special attention to your resume objective. As mentioned earlier this is your formal introduction to the Hiring Manager and is the best section to highlight your strengths and other value proposition.
If you're shifting careers or applying for the first time, use your objective statement to share your story: "Why I decided to become an ICU Nurse". Bereft of experience, you should give the hospital other reasons to consider you over other entry level ICU nurses. Express your strong commitment to provide excellent care to critically ill patients.
Once you've succeeded in grabbing the hiring manager's attention, make sure to substantiate your claims with your list of Skills and educational background.  
How do you gain an advantage over other applicants with similar background?  Add relevant skills such as fluency in foreign languages or proficiency in ICU medical software.  Do not forget to include academic awards or honors received.
Lastly, you will have to rearrange your ICU Nurse resume to the functional format which will look like this:
Contact Information

Objective Statement

Skills

Education

License

Certification

Work History

Personal Information
ICU Nurse Resume Writing Tips
Evaluate your application before sending it out. We're here to help you make the right career diagnosis with our ICU Nurse resume writing tips:
Organize Your Information –

Take a quick look at our resume example for ICU Nurse and note that we used bullet points to list strengths and work responsibilities.  This clean and easy to read format will allow the reader to quickly spot your qualifying skills and scan your work history.

Keep It Concise – The general rule in resume length is "one page for every 10 years work experience". This might be difficult to follow in the nursing career because you are constantly training and acquiring certifications. However, do your best to keep your resume concise. In addition to bullet points, keep your job descriptions short but to the point.
Take the time in preparing your resume. This is a job that is high in demand. There will always be opportunities. Focus on how you package your strengths and qualifications.
We are sorry that this post was not useful for you!
Let us improve this post!
Tell us how we can improve this post?