Pediatric Nurse Resume Sample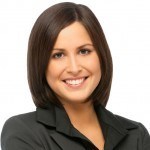 Patricia F. Lutter

Registered Nurse: 97458645 – State of California
Address: 4578 Pomona Avenue, Fontana, CA
Phone: (909) 917 0874
Email: [email protected]
Current Job: Pediatric Nurse; Clementine Child Care Center, Fontana, CA.
---
Objective
Certified Pediatric Nurse Nurse with more than 3 years of work experience as a Registered Nurse and as a Pediatric Nurse. I'm interested in becoming a Pediatric Nurse for the Santos-Nunes Child Healthcare Center. In addition to having the required skills and experience for the position, I bring other advantages such as being fluent in Spanish and certified in taking Nurses' notes.
---
Skills/Core Competencies
Registered Nurse in the State of California
Certified Progressive Care Nurse in the State of California.
Bilingual; Level 9 Spanish – Writing, reading, and conversational Spanish.
Certified in Nurses Notes and Medical Transcription
Passionate about children
Excellent communication skills.
---
Work Experience
Pediatric Nurse; 2020 to Present
Clementine Child Care Center; Fontana, CA
Responsibilities:
Review the medical history, current/past treatments, and latest test results of patients.
Meet with the attending physician to discuss the day's routine.
Perform daily rounds; visit patients and check up on their condition.
Analyze the vital signs, and readings, and interview patients about their present condition.
Administer medications if scheduled.
Ensure that the meal schedule is followed by the attending nurses.
Record findings in the nurses' notes and endorse them to the attending physician.
Coordinate with other specialists who are assigned to the patient and find out the courses of action.
Meet with the parents and discuss the present condition and the doctor's prognosis.
Registered Nurse; 2018 to 2020
Sanguine General Hospital; Reno, NV.
Responsibilities
Designated in various departments – Childcare, Geriatric Ward, Emergency Room, and Rehabilitation.
Attend to patients that are brought in; assess immediate condition.
Perform first-aid or emergency procedures if necessary.
Interview the patient about his medical record, history, current treatments and procedures, regular physician, and medications.
Review patient records in the hospital, if warranted.
Inform the attending physician of the patient's history.
Administer medicines to patients.
Assist in moving or transporting patients from one room to a department.
---
Education
College
Bachelor's Degree in Nursing
Eastlake Medical College and School of Nursing
Fontana, CA.
2012 to 2016
GPA: 3.7
High School
Jurupa Hills High School
Fontana, CA
2008 to 2012
How To Write A Good Pediatric Nurse Resume
Writing a good Pediatric Nurse resume will be child's play if you follow our tips below:
Confirm That You're a Registered Nurse
Let the recruiter know right away that you're a Registered Nurse by including your professional license number in the Contact Information section.
It may seem obvious but recruiters don't want to waste time or take chances perusing a resume from a candidate who's not qualified from the get-go. Some applicants may take chances and see if the reason, "I'm working toward getting my professional license soon" will fly with the recruiter.
Respect the recruiter's time and improve your chances of moving forward by confirming the fact you're an RN.
Choose the Reverse-Chronological Format
To be considered for the job, recruiters will look for your experience. If you've been working for at least 2 years as a Registered Nurse or as a Pediatric Nurse, the Reverse-Chronological format will shine the spotlight on your work experience.
The structure of the reverse-chronological is as follows:
Contact Information
Objective Statement
Skills/Strengths
Work Experience
Education
As the term implies, with the reverse chronological, you present your work experience by starting from your latest or most recent employment. Summarize your duties and responsibilities with at least 8 job descriptions.
There's no need to include unrelated work experience. For example, if before landing your first job as a Registered Nurse or a Pediatric Nurse, you worked as a front desk receptionist, you don't have to cite this information in your work experience section.
Write a Personalized, Job-Focused Objective Statement
You can be a Nurse in the Emergency Room, the Rehabilitation Center, or the Geriatric Ward – so why become a Pediatric Nurse?
This question should be answered in the Objective Statement. Let the recruiter know why you chose this specific field of nursing.
Here's an example of a good Objective Statement:
"Registered Nurse with one year of experience as a Pediatric Nurse is desirous of becoming a Pediatric Nurse at McKinley Children's Hospital. In addition to the required skills for nursing, I have a genuine passion for helping children recover and in the past year have realized the job of a Pediatric Nurse has been very fulfilling."
Highlight Your Academic Achievements
If you had a storied academic career, share your achievements in the Education section.
You can mention the awards, citations, and honors that you won. If your GPA is higher than 3.5, that will certainly impress the recruiter.
Having a brilliant academic record can give you a considerable advantage over others who were not so distinguished in college or nursing school.
Pediatric Nurse Skills List
There's more to the job of a Pediatric Nurse than just having the technical skills and fundamental knowledge of nursing. You must also have the right character because you're dealing with very young children many of whom are still developing emotionally and mentally.
Yes, your resume must indicate the proper Pediatric Nurse skills and abilities but it should also show the recruiter that you have the right personality traits to take care of children.
Education – You must complete either an Associate Degree in Nursing which can be completed in 2 years or a Bachelor's Degree in Nursing which takes 4 years before you can review and take the exam to become a Registered Nurse.
Professional License – The next step to becoming a Pediatric Nurse is to pass the NCLEX-RN or the National Council Licensing Examination for Registered Nursing. After you pass the NCLEX-RN, check with your state's board of nursing and find out its requirements for becoming a Registered Nurse.
Get Experience Working in a Pediatric Facility – Whether you've worked as an RN or if you're planning on becoming a Pediatric Nurse from the get-go, you'll have to get some experience working in a pediatric facility. You'll need to put in 1,800 hours before getting certified as a Pediatric Nurse.
Take the CPN Exam – To become a Pediatric Nurse, you have to get certified. The certification test is called the Certified Pediatric Nurse credential. The test is issued by the Pediatric Nurse Certification Board (PNCB) and consists of around 175 questions that take 3 hours to complete.
Now that you have the technical skills and the fundamental expertise to become a Pediatric Nurse, what personality traits are recruiters looking for?
Genuine Love for Kids – This should go without saying but to become good at your job, you must have a genuine love for kids. You feel natural being around very young children and likewise, they feel comfortable being around you.
Excellent Communication Skills – When you're working with kids, "good" isn't enough. You must have "excellent" communication skills because there are times when you have to explain situations or conditions to them in a manner that's appropriate for their age. Also, you'll be regularly communicating with doctors and parents. The last thing you want is to be misunderstood.
Overall Holistic Health – We know nurses frequently spend more than 12 hours per day moving around the facility. It's a physically demanding job. Lesser known is the mental and emotional toll the job takes on some people who have to deal with kids struggling with pain and the ravages of their illness.As a Pediatric Nurse, you must have overall holistic health and be strong enough physically, mentally, and emotionally to handle the stressors of the job.
Pediatric Nurse Duties And Responsibilities For The Work Experience Section
"Why should we hire you?"
The recruiter has this question on his mind while reviewing the sections of your resume. If he's made it to the Work Experience section, how you present your Pediatric Nurse duties and responsibilities may give the right answer.
Consider the Chronological Format
"I thought you said to use the Reverse-chronological format?"
Yes, we did and we still recommend using the reverse-chronological format. But for the job descriptions of the duties and responsibilities in your work experience section, it might be a good idea to go chronological.
This means enumerating what you do on a given day in chronological order. Take the recruiter on a day in your life. For example:
Review the updated records about the patients.
Discuss new developments with the attending physicians.
Review the schedule for medications, treatments, and examinations.
Check on the condition of the patients.
Evaluate the condition of the patient; look for changes and prepare the notes for the attending physician.
Administer medications, if needed.
Assist in the cleaning and feeding of the patient.
Meet with the parents and immediate family to discuss the current condition of their child.
Assist the attending physician in cases that require treatments.
Tailor-fit the Job Descriptions
A recruiter prefers a work experience section that responds to or addresses the needs of the childcare facility directly.
Before writing your job description, review the scope of the work that's outlined in the job ad. Then, tailor-fit the descriptions of your duties and responsibilities to answer the scope of work.
Let the recruiter know that once you're hired, you can hit the ground running and start taking care of the children.
Keep the Job Descriptions Short
Recruiters skim through resumes – they don't read them word-for-word. They look for keywords or phrases that respond to the needs of the employer. Thus, you don't have to come up with long, drawn-out job descriptions that might put off the recruiter.
Is detail important?
Yes, but you don't have to put multiple details in one job description. A better idea would be to dedicate one job description per detail or duty/responsibility.
You can review our sample work experience section for a Pediatric Nurse above or in the included resume example. The descriptions are short and address a specific function in each.
Use the Right Verbs
Recruiters are particular about the verbs you use to describe your duties and responsibilities. The right verbs set the right tone and let the recruiter know that you're quite familiar with the job of a Pediatric Nurse.
Here's a list of good verbs that you can use for your job descriptions:
Assist
Attend
Administer
Review
Examine
Interview
Check
Evaluate
Analyze
Coordinate
Maintain
Determine
Explain
Meet
Discuss
Respond
Participate
Entry-Level Pediatric Nurse Resume
As mentioned in the chapter "Pediatric Nurse Skills List", there are many Registered Nurses who opt to become Pediatric Nurses right away. If you want to follow this path, you can be successful and achieve your goal of becoming a Pediatric Nurse.
However, the market might be competitive. Others want to follow the same path as you. Follow our tips below to vault your entry-level Pediatric Nurse resume up the list of qualified applicants.
Use the Functional Format
Unlike the Reverse-chronological format, the functional format focuses on your technical skills and qualifications. Indicate your license number as a Registered Nurse in the Contact Information and mention it in the Objective Statement.
Include a summary of nursing courses and seminars you've attended. The structure of the Functional format is as follows:
Contact Information
Objective Statement
Professional Licenses/Certifications
Skills/Core Competencies
Seminars/Additional Courses Attended
Education
On-the-Job Experience
Work Experience
Include On-The-Job Experience
As we discussed, taking the CPN is important to be considered for the position of Pediatric Nurse. Before taking the CPN, you have to acquire 1,800 hours of experience in a childcare facility.
If you've done this, indicate the experience in your resume. Put it under "On the Job Experience" Include information such as the name of the facility, inclusive period, and specific details of the duties and responsibilities that you handled.
Include Informal Work Experience
In some cases, nurses who can't find work in a formal setting such as a hospital or care facility, opt for work in an informal setting to gain experience. Examples of informal settings include volunteer work in a shelter, community center, orphanage, and rural areas. If you've taken this route, share the details in your Work Experience section.
While waiting for feedback on your application, don't hesitate to enhance your qualifications by taking additional courses, updating your knowledge, or signing up for volunteer work. Stay busy and focused on becoming the best nurse you can be. And remember to update your Pediatric Nurse resume.
We are sorry that this post was not useful for you!
Let us improve this post!
Tell us how we can improve this post?