Telemetry Nurse Resume Sample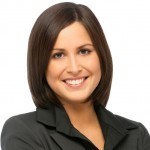 Rebecca D. Harris

Registered Nurse: 43891762 – State of Nevada
Address: 4567 N. Verde Way, Reno, NV
Phone: (775) 978 6451
Email: [email protected]
Current Job: Telemetry Nurse; Sanguine General Hospital; Reno, NV.
---
Objective
Certified Progressive Care Nurse with 2 years of work experience as a Telemetry Nurse and 5 years as a Registered Nurse. I'm interested in becoming a Telemetry Nurse for Carlton Health Care Professionals. While I am proficient in managing various machines, my strengths lie in my approach to work. If given the opportunity, you will find me to be dedicated, hardworking, and passionate about the care and well being of my patients.
---
Strengths/Special Skills
Certified Progressive Care Nurse.
Experience in handling the following machines – Electrocardiogram, Electromyography, Blood Pressure Monitor, SpO2, Dialysis, and
Respiratory Rate Monitor.
Bilingual; Level 6 Spanish.
Proficient in medical transcription/nurses' notes.
Excellent communication skills.
An organized approach to work.
Highly-focused; pays close attention to detail.
---
Work Experience
Telemetry Nurse; 2018 to Present
Sanguine General Hospital; Reno, NV
Responsibilities:
Study patients' medical histories, health records, treatment plans, and test results.
Manage various hospital equipment such as ECG, EMG, blood pressure monitors, and dialysis machines.
Monitor readings provided by the machines.
Record readings in report format and discuss findings with the attending physicians and health workers.
Track the heart rate, blood pressure, and oxygen levels of patients.
Coordinate with healthcare professionals to develop effective treatments and procedures for patients.
Administer medicines as prescribed and scheduled by the attending physicians.
Guide and orient the patient on how to go about post-hospital care.
Explain the result of various tests on the patient and his family members.
Registered Nurse; 2013 to 2018
Sanguine General Hospital; Reno, NV.
Responsibilities
Interview the patient to record medical history and to gain an understanding of the present condition.
Perform preliminary medical tests and examinations on the patient.
Administer medications that have been prescribed by the attending physician.
Monitor the condition of the patient.
Update the patient's medical records.
Ensure that the meal schedule of all patients is followed.
Provide assistance to the patient as needed; re-positioning in bed, moving to the restroom, during exercise/physical therapy, and when moving to other departments of the hospital.
Assist in the handling of various machines – ECG, dialysis, blood pressure monitor, and SpO2.
---
Education
College
Bachelor Degree in Nursing
University of Nevada
Reno, NV.
2008 to 2012
High School
Reno High School
Reno, NV.
2004 to 2008
How To Write A Good Telemetry Nurse Resume
When it comes to hiring nurses, hospitals are looking for candidates with proper education, training, experience, and attitude. Every job applicant wants to make sure their resume stands out by highlighting their strengths and qualifications. The one who successfully does it gets to the top of the pile.
We've listed a few helpful tips to help you make a good Telemetry Nurse resume that will push your application forward.
Choose the Right Resume Format
Reverse -chronological or Combination format?
You might get a number of people telling you to use the reverse-chronological format because it's popular with recruiters and ably supports the work experience section.
The reverse-chronological is often viewed as the default format for resumes. But this isn't entirely true. Your choice of resume format must support your strengths and dampen your weaknesses.
For job applicants who have fewer than 2 years of work experience as a Registered Nurse or who have an unemployment gap of more than 4 months, the reverse-chronological will not be effective.
If you have extensive experience as a Registered Nurse but little to zero experience as a Telemetry Nurse, the combination format is more ideal.
The combination features the key elements of the reverse-chronological and the functional format. You can share your extensive experience as a Registered Nurse but also highlight the skills and abilities that qualify you as a Telemetry Nurse.
The structure of the Combination format is as follows:
Contact Information
Objective Statement
Licenses/Certifications
Skills/Core Competencies
Seminars/On-the-Job Training
Education
Work Experience
Because you don't have sufficient experience as a Telemetry Nurse, you have to support your job application by highlighting your technical skills, training, and other forms of acquired learning.
With the reverse-chronological format, the Work Experience section is situated after Skills/Core Competencies.
As for the functional format, the structure is the same as the Combination. The functional is for those without work experience that is unlikely since experience as a Registered Nurse is a prerequisite for becoming a Telemetry Nurse.
Keep the Resume Organized
As a professionally-licensed individual, your resume must also look professional. No need to add frills. Just prepare one that is appropriate for work in an honorable institution as healthcare.
How do you write a professional resume?
Use an appropriate font style such as Calibri, Arial, or Helvetica. Nothing fancy, just straightforward and simple.
Choose a font size that is easy to read.
Separate sections with the use of headers.
Use bullet points to summarize key information.
Use your professional email address, for example, [email protected]
Should you add a picture?
Attaching a picture is not recommended because it may influence the perspective of the recruiter.
Don't Be Strict About the One-Page Rule
We usually recommend keeping the resume down to just one page. But if you have extensive experience or if you have an arm's length of acquired skills and education, use as many pages as you need.
The thing to keep in mind when writing a resume is to stay relevant. Only include information that's relevant to the position you're applying for.
Use the Right Verbs
The right verbs will make your job descriptions read better. What are the ideal verbs for the Telemetry Nurse position?
Assist
Provide
Report
Schedule
Manage
Help
Coordinate
Prepare
Conduct
Perform
Analyze
Evaluate
Assess
Maintain
Orient
Monitor
Track
Record
Update
Endorse
Consult
Telemetry Nurse Skills List
An effective Telemetry Nurse is one that mixes an amazing blend of hard and soft skills. What's the difference?
Hard skills refer to the skills you acquire through formal education, specialized courses, on-the-job training, and experience. These are the technical abilities required to perform the job properly especially when handling the cardiogram machines.
Soft skills are the personality traits or characteristics that describe who you are and the way you approach the job. These are very important for recruiters. They prefer candidates whose personalities are a fit with the organization and contribute to productivity.
What types of hard and soft skills are recruiters looking for in your Telemetry Nurse resume?
Education – The road to this career starts with a 2-year Associate Degree or a 4-year Bachelor's Degree in Nursing. Hospitals will prefer those with a Bachelor's Degree but many have found good careers with an Associate Degree.
Certifications/Licenses – Once you've completed your studies, you have to pass the National Council Licensure Examination for Registered Nurses or NCLEX-RN tests. Likewise, you will be asked to complete a certification course as a Progressive Care Nurse.
Experience as a Registered Nurse – As we mentioned, before you can be a Telemetry Nurse, you must have at least one year of experience as a Registered Nurse. Some hospitals will require at least 1,750 hours as a Progressive Care Nurse.
Technology Savvy – Telemetry Nurses are usually assigned in the Intensive Care Unit (ICU) where patients are monitored by electrocardiogram machines.

As innovations in medical technology continue, more advanced monitoring equipment will be used in the industry. A Telemetry Nurse must be comfortable learning and adapting to these new forms of technology.

Physically-Fit – In addition to providing assistance to patients who have difficulty moving, you will routinely move equipment that weighs around 20 pounds.

You'll be on your feet most of the time and visiting different patients and departments. Being physically fit is important to be effective as a Telemetry Nurse.

Excellent Communication – Telemetry nurses regularly meet with different members of the health care team to discuss patient care plans, assess, and evaluate the condition of various patients.

Having excellent communication skills reduces the risks of mistakes happening due to miscommunication.

Attention to detail – You have to constantly monitor the condition of the patient. Electrocardiogram equipment monitors changes in heart rhythm but you have to be observant of physical changes in the patient's condition.

Accurate reports have to be made and properly entered into the hospital's patient records.
Telemetry Nurse Duties And Responsibilities For The Work Experience Section
What does a Telemetry Nurse do? The word "telemetry" means to transmit readings of machines that process information about the health conditions of patients. Telemetry Nurses regularly monitor the readings of electrocardiogram machines and other instruments.
While Telemetry Nurses start out as Registered Nurses, they receive training in healthcare technology that is specific to their duties and responsibilities.
In your Telemetry Nurse work experience section, the recruiter wants to see how you conducted your duties and responsibilities in this very specific field of nursing.
Here's a summary of the duties and responsibilities of a Telemetry Nurse that you can use as a reference for your work experience section.
Perform diagnostic tests on patients.
Monitor readings on various equipment such as electrocardiogram machines, blood pressure monitors, and dialysis machines.
Administer medicines to patients.
Assist doctors with recovery procedures.
Track readings and the patient's progress for any changes.
Inform doctors of readings.
Discuss readings and test results with patients.
Maintain patient records.
Advise patients on post-hospital care.
Work with other healthcare experts to assess patients' conditions.
It's not a good idea to write generic-sounding job descriptions. Always make the job descriptions unique to your work. With the above job descriptions, customize them to fit your work experiences just like we did in our sample resume for a Telemetry Nurse.
Entry-Level Telemetry Nurse Resume
Many Registered Nurses want to specialize as a Telemetry Nurse. If you have an entry-level Telemetry Nurse, getting the job becomes an issue of having the requisite technical skills, knowledge, and most importantly, the personality attributes or soft skills.
Use the Combination Format – Write an extensive work experience section and focus on duties and responsibilities that are similar in function to those handled by Telemetry Nurses.

For example, if you've assisted or handled ECG equipment. Most importantly, highlight the training and certifications you received that qualify you as an ideal candidate for the position.

The Education Section Can Be a Key Section If – If you have a high GPA or if you received special academic awards or citations, indicate these impressive bits of information in the Education section of your resume.
State Your Claim in the Objective Statement – The recruiter wants to know why you want to specialize as a Telemetry Nurse. Your answer can be disclosed in the Objective Statement. This is also an opportunity for you to share your soft skills.

Here's an example of a compelling Objective Statement for an entry-level Telemetry Nurse resume:

"Registered Nurse with 4 years of experience working in various areas in a hospital including ER and ICU is interested in pursuing a career as a Telemetry Nurse. I have experience managing ECG and similar equipment at the ER and understand the responsibility of the job. In addition to acquiring the appropriate certifications for this position, I am conscientious in my approach to the job and highly value being detail-oriented and precise."
If you continue to attend seminars to update your knowledge in Nursing, include these details in your resume. The demand for healthcare professionals, especially nurses, will continue to grow. Be patient with your job-seeking efforts. With persistence, it won't be long before you receive a formal offer of employment.
We are sorry that this post was not useful for you!
Let us improve this post!
Tell us how we can improve this post?