Nurse Manager Resume Sample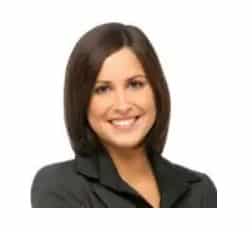 Contact Information
Name: Wanda G. Haynes, MSN
Registered Nurse: 12367162 – State of Colorado
Address: 77891 Blaine Street, Denver, CO.
Phone: (720) 897 6479
Email: [email protected]
Current Job: Nurse Manager; Health Cornerstone Inc., Denver, CO
Objective Statement
CNML-certified Nurse Manager with 7 years of experience managing the nursing staff at Health Cornerstone. We have an excellent team of 45 Registered and Licensed Nurses who manage the healthcare needs of more than 250 patients in our hospital. After 7 years in Health Cornerstone as a Nurse Manager plus 5 years as a Registered Nurse, I believe the time is right for me to share my experience and expertise with a larger organization such as Winthrop General Hospital. 
Strengths/Special Skills
Registered Nurse

CNML-Certified

12+ years as a Nurse Professional

Strong leadership qualities

Excellent communication skills

Ability to motivate the nurses to perform at their best

Well-organized 
Work Experience
Nurse Manager; 2013 to Present
Health Cornerstone Hospital; Denver, CO.
Responsibilities:
Manage a staff of 45 nurses who preside over the healthcare needs of 250 patients.

Prepare the shifting schedule of the nurses; make sure all hours are covered and accounted for.

Routinely review the treatment protocols prescribed by the attending physicians.

Check the schedule for the administration of medications to patients.

Conduct pre-shift and post-shift meetings with nurses.

Conduct a review of the performances of all nurses.

Prepare and review the budget with the company's Chief Financial Officer.

Coordinate the recruitment and hiring of new nurses with the Human Resources department.

Create the training and orientation program for the nurses.
Registered Nurse; 2008 to 2013
Health Cornerstone Hospital; Denver, CO.
Responsibilities
Perform a preliminary examination of the patient.

Administer first aid, whenever necessary.

Prepare a nurse's report for the attending physician.

Review, clarify, then administer medications to designated patients.

Take note of the symptoms of the patient including changes in conditions on a daily basis.

Discuss the patient's condition with the family and answer questions to the best of my knowledge and ability.
Education
Master's Degree
Nursing
University of Denver
Denver, CO
2006 to 2008
College
Bachelor Degree in Nursing
University of Denver
Denver, CO
2004 to 2008
High School
Byers High School
Denver, CO
2000 to 2004
How To Write A Good Nurse Manager Resume
If you want to get the position of Nurse Manager, you have to prove to the hospital that you are qualified to run the business side of nursing. Yes, you still handle patients and practice healthcare but your job will take on a macro role. 
This is a step up in terms of duties and responsibilities as well as pay grade. To improve your chances of landing the job, you have to make sure you have a good Nurse Manager resume.
Higher Education
The path to becoming a Nurse Manager starts the day you become a Registered Nurse. To add value to your resume, it would be great to have a Master's of Science in Nursing, a Master's degree in Healthcare or Business Administration. 
The hospital wants to be sure the candidates for the position of Nurse Manager have a strong fundamental background in healthcare and business. You will be making decisions that have an impact on the profitability of the hospital.
If you have a Master's Degree, you can disclose this as early as the Contact Information section.
Here's an example:
Contact Information:
Name: Tanya U. Lorman, RN, MSN
Address: 7487 Northfolk Avenue, Portland, OR.
Phone: (503) 456 3247
Email: [email protected]
Current Job: Registered Nurse, Primary Consultants Healthcare, Portland, OR.
Extensive Experience
Even if you acquired a Master's Degree, extensive experience is still a much-sought-after qualification for a Nurse Manager.
After all, decision-making is a skill that is sharpened throughout the years on the job. Hospitals will prioritize candidates who have at least years of experience.
If you have extensive experience, use the reverse-chronological format. With the reverse-chronological, the sections of your resume will be arranged as follows:
Contact Information

Objective Statement

Strengths

Work Experience

Education
The reverse-chronological is applied to the sections of your resume that feature time periods – Work Experience, Education, and Certifications.
As the term implies, start out with your most recent or latest experience then work your way back to the earliest time period.
Get Certified
It will also be a plus on your Nurse Manager resume to highlight your certifications. It is not required by all hospitals but having certifications will definitely give you a big advantage over candidates who are not certified.
Among the recognized certifications are as follows:
Certified in Executive Nursing Practice (CENP)

Certified Nurse Manager and Leader (CNML)
Prove Varied Skill Set
When writing your job descriptions for the Work Experience section, show off a wider range of skills – from performing regular nursing duties to handling tasks that are more managerial in function. 
We will discuss how to write the duties and responsibilities in your Nurse Manager work experience section in a later chapter. It is important to keep in mind that your mindset when applying for this position is to take on a management role. 
Nurse Manager Skills List
We already discussed the hard skills needed to become a Nurse Manager. To summarize:
Master's Degree in Nursing, Healthcare or Business Administration

Certifications – CENP or CNML 

At least 5 years of work experience

Sufficient business acumen
Assuming you have a few of these hard skills, it's time to focus on the soft skills.
What are soft skills? These are the skills that best describe your approach to the job. Recruiters refer to soft skills as your defining personality traits. 
Here are the important soft skills that should be evident in your Nurse Manager resume:
Excellent Communication
You will be managing a team of nurses from different backgrounds and specializations. Effective communication is important to make sure everyone is on the same page. When it comes to healthcare, miscommunication can cause lives.
What medications are taken by the patient?

Who is the attending physician?

What were the latest symptoms?

Were there changes in the condition of the patient?

Were there changes in the dosage of the medicines?
All of the key information must be logged and properly endorsed to the nurse on duty. The Nurse Manager makes sure everyone is aware of any change in the treatment protocol of the patient as well as with the instructions of the attending physician.
Interpersonal Skills
Nurse Managers constantly communicate with various people. You will find yourself meeting with your team of nurses, the attending physicians, healthcare experts, and of course, the families and friends of patients.
Especially with families and friends, reactions could be vastly different. It can be an emotionally trying time for them so it might be difficult to get families and friends to cope with hard truths. 
A good Nurse Manager has the ability to bridge the differences, mollify strong emotions, and get people to view the reality of the situation. 
Developing effective interpersonal skills takes time which is another reason hospitals prefer longer-tenured nurses for the position.
Expert in Organizing Schedules and Tasks
The nurses' station can be a frenetic place especially when there are a lot of patients. The job of the Nurse Manager is to effectively manage the schedule to make sure the nurses get enough rest while having all the shifts covered.
In addition, you have to keep track of the tasks of the nurses. Schedules for the administration of medicines, baths, shifting of bed position, and prescribed treatments should be maintained and properly observed.
Ability to Motivate the Team of Nursing
Nursing is one of the hardest jobs in the world. In some of the busiest hospitals in the world, nurses could be on their feet for eight hours a day. Then, there is the problem if a nurse misses her shift. The nurse on duty will find herself pulling 12 to 16 hour days.
Nurses have to deal with the sufferings of their patients. It is normal to develop a fondness for their patients. Seeing them suffer day-after-day can also take a toll on a nurse emotionally.
A Nurse Manager understands this and does her best to help the nurses pull through the most difficult days. She uses her experience to keep the nurses focused on what they need to do. 
The best Nurse Managers have a positive, optimistic attitude that motivates the nurses to give it their best every time they are on the job.
Strong Leadership Qualities 
Registered Nurses become Nurse Managers because they have proven time and time again that they can make the tough decisions – the ones other nurses don't want to make.
Having strong leadership qualities are very important during the most difficult situations. Younger, less experienced nurses look up to the Nurse Manager to guide them through these challenges and hopefully, inspire them to become more decisive in the future. 
Nurse Manager Duties And Responsibilities In The Work Experience Section
A Nurse Manager wears many caps:
Manages a team of nurses

Creates and reviews budgets

Oversees the recruitment of new nurses

Presides over the training and development of nurses

Arranges treatment protocols of patients

Schedules nurses' work shifts

Review patient discharge

Mentors nurses

Develops training programs

Organizes records and important documents
You can probably use this list to write the duties and responsibilities in your Nurse Manager work experience section. 
It may sound like a good idea; an easy way to create job descriptions; only it's not. 
When describing your duties and responsibilities as a Nurse Manager, you must give details:
Manage a team of 21 nurses to handle 84 patients who are recovering in 50 rooms spread out over four floors of the hospital.

Coordinate with the Chief Financial Officer to develop the Nursing budget for the current year. The budget is reviewed every month and is subject to discussion and adjustments every quarter.

Coordinate with the Human Resources department when recruiting, testing, evaluating and hiring new nurses.

Discuss treatment protocols with the attending physicians; clarifies new adjustments in the administration of medications. 

Prepare the work shift of the nurses on a daily basis; make sure there are no gaps due to absenteeism and that all hours are accounted for.
Strengthen your job descriptions by adding numbers – the size of the staff you handled, the number of patients under your watch – to give the recruiter an idea of the magnitude of your responsibilities.
Entry-Level Nurse Manager Resume
Every day the Human Resources department of the hospital receives entry-level Nurse Manager resumes. Some of them are from within the organization while others are from other hospitals.
Reviewing an entry-level Nurse Manager resume is nothing new. For sure, some recruiters selected a fresh face without experience for the job because of the details that they read in the resume.
Here are a few tips on how to write an entry-level Nurse Manager resume that might get you the nod over more experienced ones.
Choose the Functional Format 
As an entry-level Nurse Manager, we assume that you must have logged-in enough years under your belt as a Registered Nurse. 
Although it might seem that the reverse-chronological is the right choice for your Nurse resume format, the functional format is the better choice if the purpose of the resume is a change in career or to go after a higher position.
The structure of the functional format is as follows:
Contact Information

Objective Statement

Certifications

Education

Seminars Attended

Work Experience
Include additional training that you have undertaken, certifications you acquired, seminars you attended, and shine the spotlight on the accomplishments you made as a Registered Nurse.
Write Purposeful Job Descriptions
What do we mean by "Purposeful"? Give your job descriptions more thought and keep them aligned with the tasks of a Nurse Manager.
Review the job ad and note down the list of duties and responsibilities. Now, review your current level of duties and responsibilities as a Registered Nurse.
Did you handle tasks that were similar to those of a Nurse Manager?
If so, write them down in the work experience section. Prioritize the duties and responsibilities that appear in the job ad in chronological order. They may have been arranged in order of importance.
Describe Your Value in the Objective Statement
"Why do you want to become a Nurse Manager?"

"Why do you believe that you are the best candidate for this position?"

"What can you bring to the table that other candidates can't?"
These are the questions that recruiters want you to answer in the objective statement. 
Let the recruiter know why you should get the interview. The objective statement is your sales pitch to the recruiter. The message – the value of your proposition – should ring loud and clear.   
We are sorry that this post was not useful for you!
Let us improve this post!
Tell us how we can improve this post?