Labor And Delivery Nurse Resume Sample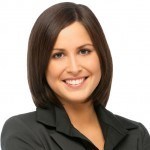 Patricia A. Santiago
Address: 5467 Arkwood Avenue, Glendale, CA.
Phone: (818) 417 9687
Email: [email protected]
Current Job: Labor and Delivery Nurse; Willmore General Hospital, Glendale, CA
Objective Statement
I am a licensed Registered Nurse in the state of California who has worked as a Labor and Delivery Nurse for Willmore General Hospital for the last 2 years. I am interested in becoming the new L/D Nurse at Villanueva County Hospital because as a native Tagalog speaker, I can be of benefit to your patients who are 64% Filipino.
Strengths/Special Skills
Passed the NCLEX-RN examination in 2015.
Bachelor's Degree in Nursing.
Bilingual; Native Tagalog and American English.
Excellent communication and interpersonal skills.
Positive, uplifting, and motivational attitude.
Work Experience
Labor and Delivery Nurse; 2018 to present
Willmore General Hospital; Glendale, CA
Responsibilities:
Review the medical records and history of the patient.
Consult with the attending OB/Gyn on the current condition of the patient.
Administer all medications that have been prescribed and scheduled by the attending physician.
Monitor changes in the patient's condition particularly if there are pains that are uncommon.
Track the number of contractions and guide the patient in performing correct breathing techniques.
Perform periodic checks on the patient's cervix; take note of dilation levels.
Assist the OB/Gyn during delivery; provide encouragement and guidance to the patient.
Registered Nurse; 2016 to 2018
Willmore General Hospital; Glendale, CA
Responsibilities
Implement instructions from the attending physician.
Administer medications as instructed by the physician.
Ensure the patient has taken meals as scheduled.
Monitor the progress and health condition of the patient.
Interview incoming patients about their medical history.
Perform first-aid and emergency procedures whenever the need arises.
Provide assistance to patients who have difficulty walking or immobile.
Education
College
Bachelor's Degree
Nursing
Glendale Community College
Glendale, CA
2010 to 2014
High School
Glendale High School
Glendale, CA
2006 to 2010
How To Write A Good Labor And Delivery Nurse Resume
Recruiters go through hundreds of resumes every day. Their objective is to find the best candidate for the position. Submitting an okay resume or one that reads generic will not get the job – period. You have to submit a good Labor and Delivery Resume.
Here's how you can get the job done.
Use the Reverse-Chronological Format
We're assuming that you've had experience working as a Registered Nurse prior to your interest in becoming a Labor and Delivery Nurse. If so, the reverse-chronological is the ideal format for your resume.
First, the reverse-chronological format will highlight your work experience. Second, because you are leading-off with your current or most recent employment, the recruiter will have a better understanding of your level of qualifications.
Third, recruiters prefer this type of format because they are the most commonly submitted resume format. The reverse-chronological will make the recruiter's job easier.
When using this format, the sections of your resume will be arranged in this manner:
Contact Information
Objective Statement
Strengths
License/Certifications
Work Experience
Education
If you've attended a good number of nursing seminars, you can add another section "Seminars Attended" right after Education.
Do not use the reverse-chronological format if you have an unemployment gap of 4 months or more.
Breathe Life Into Your Objective Statement
The Objective Statement summarizes your qualifications in 3 to 4 sentences. For this reason, don't underestimate the influence of this section. Recruiters will come across it because the objective statement is located near the top-third of the resume.
Because it summarizes your qualifications, the objective statement acts as your sales pitch to the recruiter, "Why should hire me? Here are the reasons why."
Keep in mind these valuable tips when composing your objective statement:
Lead-off by stating that you are a professional licensed Registered Nurse.
Indicate your years of experience as an RN.
State your intent for applying to this particular job.
Share your relevant strong points – the traits that differentiate you from others.
For example:
Registered Nurse with 7 years of work experience at Conway General Hospital is interested in becoming the Labor and Delivery Nurse at Beltran Healthway. During my time at Conway, I was assigned to oversee and assist the deliveries. I found assisting mothers to give birth to be my most fulfilling duty as a Nurse.
Highlight Your Strengths
Every RN who applies for the position of Labor and Delivery Nurse will share many skills and qualities. The job descriptions in the Work Experience section will read similar from one to another.
If you fall into this category, how will your Labor and Delivery Nurse resume be noticed by the recruiter?
Instead of writing a summary of what you can do, think about the qualities that make you different – the things the other applicants can't do.
For example:
Are you bilingual?
What other languages do you speak?
Are you a certified medical transcriber?
Are you familiar with medical coding and billing procedures?
Are there specialized medical equipment that you can operate?
Are you proficient in handling electronic health records?
Your resume is a marketing tool. Write it from the perspective of "why should the hospital choose me?"
Tailor-Fit Your Resume to the Job Specifics
Let's stay consistent with the idea of the resume becoming your marketing tool.
If you have a product or service to sell, it must address the need for a customer or client. With the resume, the hospital is the client. The job ad will summarize the needs of the client.
Before writing your resume, review the job ad and take note of the scope of work, duties and responsibilities, types of experiences, and other details about the open Labor and Delivery Nurse position. Your resume should have information that addresses these needs directly.
For example, if the hospital wants a candidate with at least 3 years of work experience as a Labor and Delivery Nurse, state this qualification in the Objective Statement.
If the job ad specifies that the hospital prefers a Labor and Delivery Nurse with experience working in the Emergency Room and you have this qualification, share this information in your Work Experience section.
Labor And Delivery Nurse Skills List
A Labor and Delivery Nurse plays a vital role in the delivery room. They assist moms who are about to go into labor. On a typical day, a Labor and Delivery Nurse will assist 3 to 4 moms but the work doesn't end there.
If the delivery was particularly difficult, for example, a C-section. The Labor and Delivery Nurse may continue working with the mothers after they have been discharged and sent home.
What are the typical skills required of a Labor and Delivery Nurse?
Proper Education and Training – A Labor and Delivery Nurse is a Registered Nurse who has undergone formal education, proper training, and who has passed the state's Nursing Board Examination.

You may choose to take higher education such as specialized courses to become Nurse Practitioners in Obstetrics and Gynecology.

Certification Programs – To boost your chances of becoming a Labor and Delivery Nurse, you can take certification programs such as Inpatient Obstetric Nursing (RNC-OB).

An alternative course would be to become Certified Nurse-Midwives through programs offered by a regulating organization. In the US, the administering body is the American Midwifery Certification Board.

Special Skills – If you are bilingual or someone who can speak a popular foreign language such as Spanish, that would be helpful for a hospital with a good number of Hispanic patients.
Excellent Communication Skills – The Labor and Delivery Nurse will guide the mother thought the birthing process. You will give out instructions that must be properly articulated so that it can be understood.

At the same time, you have to listen intently to the mother in her narration of what she is going through.

Empathy – Childbirth brings the mother through a journey of emotional ups and downs. You have to be there for her when she is struggling and guide her through the difficulties.

When the delivery has been completed, you should be there to celebrate the moment. Becoming a mother is not just a physical experience. She will need your support to get through the changes in emotions.
Labor And Delivery Nurse Duties And Responsibilities For The Work Experience Section
The Labor and Delivery Nurse attends to the needs of the mother before, during, and after childbirth. The duties and responsibilities are consistent but additional tasks may be needed depending on the type of pregnancy or if delivery was met with problems.
To make your Labor and Delivery Nurse resume stand out, job descriptions at the work experience section must differentiate the duties and responsibilities.
Be More Specific
As we mentioned, the recruiter doesn't need to know what you do but rather what you can do.
Recruiters don't like cookie-cutter job descriptions such as these:
Monitor patients.
Give medicines according to schedule.
Update patient records.
Assist in the delivery room.
Provide encouragement to the patient.
A more effective approach is to be more specific in what you do as a Labor and Delivery Nurse:
Monitor the intervals between the patient's contractions; provide guidance in proper breathing techniques.
Administer medications for pain management and other prenatal conditions such as diabetes and hypertension.
Observe the fetal monitor; keep track of the baby's heart rate.
Check the patient's cervix to stay updated on the level of dilation.
Maintain a clean and hygienic hospital bed for the patient by replacing wet and soiled bedsheets and blankets.
Include Your Accomplishments
Recruiters pay close attention to accomplishments on your resume. These accomplishments don't necessarily have to do with your designation as a Labor and Delivery Nurse.
If you have notable accomplishments as a Registered Nurse, include these in your work experience section.
Good examples of Nursing accomplishments:
Publish 3 articles on pre and post-natal healthcare.
Train, orient, and monitor new nurses every 2 months.
Introduce a new nursing scheduling system.
Substantiate Your Job Descriptions with Numbers
A recruiter only scans a resume. He doesn't spend much time reading it. You can be sure that when he goes through your resume, he's going through a few questions in his head:
How many nurses did you manage?
How many hours did you work on average?
How many patients did you manage on a weekly basis?
What was the most number of mothers you helped through the delivery process?
How many post-pregnancy patients are you currently handling?
Provide the answers to these questions in the work experience section. For sure, these numbers will add more substance to your qualifications as a Labor and Delivery Nurse.
Choose the Right Verbs
Verbs are action words that can make your job descriptions read more dynamic. The best verbs are the ones that relate to the job of a Labor and Delivery Nurse:
Administer
Apply
Treat
Perform
Conduct
Monitor
Assist
Encourage
Deliver
Educate
Orient
Help
Manage
Observe
Report
Update
Organize
Supervise
Schedule
Plan
Entry-Level Labor And Delivery Nurse Resume
If you're applying for the position with an entry-level Labor and Delivery Nurse resume, you won't be alone. For sure there will be other first-timers who want to become a Labor and Delivery Nurse.
Similar to other job openings, you have to compete with a resume that will catch the attention of the recruiter.
Use the Combination Format
With the combination format, the sections of the resume will be arranged this way:
Contact Information
Objective Statement
Strengths
Professional Licenses
Certifications
Education
Work Experience
Seminars Attended
Your resume is "top-heavy" with information that supports your qualifications as a Labor and Delivery Nurse. It would be advisable to be certified in courses that directly relate to the work of a Labor and Delivery Nurse.
The work experience section is written in reverse-chronological order. If you were assigned to the Delivery Room, prioritize the duties and responsibilities that you handled as the Registered Nurse on duty.
Maximize the Objective Statement
As an entry-level Labor and Delivery Nurse, the objective statement becomes more important. You can use the same technique we described in the section "How to Write a Good Labor and Delivery Nurse Resume" or you can simply share your story.
"I've been working as a Registered Nurse at Capital House General Hospital for more than 4 years. I believe as a Nurse, the task of helping bring life to the world is the most important and fulfilling one. For this reason, I signed up and got certified as an Inpatient Obstetric Nurse. I hope to be considered and hired by your hospital to become its new Labor and Delivery Nurse. "
Keep Your Resume Organized
Unless you have 10 years of work experience as a Registered Nurse under your belt, keep your resume down to a single page.
You can do this by following our tips:
Keep your sentences short and concise.
Summarize your key information in bullet point format.
Don't include irrelevant information
Your entry-level Labor and Delivery Nurse resume should stay centered and focused on all information that will help you get the position.
We are sorry that this post was not useful for you!
Let us improve this post!
Tell us how we can improve this post?