School Nurse Resume Sample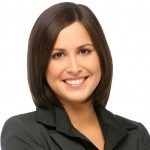 Laura B. Sanders

Address: 567 Creek Dr, San Jose, CA
Phone: (408) 7890123
Email: [email protected]
Current Job: School Nurse, Sacramento Public School System, Sacramento, CA
---
Objective
A School Nurse with 8 years of work experience is keen on joining your team of school healthcare providers at Oakland Unified School District. I have launched various health programs that created a safer and healthier learning environment for students in coordination with private healthcare providers.
---
Strengths
Allergy Treatment
Juvenile Diabetes Care
Emergency Medical Response (EMR) Certified
Basic Life Support (BLS) Certified
Advanced Cardiovascular Life Support (ACLS) Certified
Child and Adolescent Mental Health Certification
2013 National Council Licensure Examination (NCLEX-RN)
---
Work Experience
School Nurse; 2017 to Present
Sacramento Public School System; Sacramento, CA
Responsibilities:
Assess and evaluate physical and mental health conditions of students
Manage cases of students with health conditions and psychological problems
Conduct state-mandated health screening of students – vision tests, hearing tests, scoliosis tests, physical exams, dental exams, and immunization audits
Document results of health screenings of students in the District's electronic database
Visit students with health problems in their homes
Assess students' medical conditions and refer parents of students with medical problems to healthcare professionals
Provide medical care to students involved in accidents on the school grounds and notify parents immediately
Advise school management when suspicions of child abuse arise and coordinate with the proper authorities regarding assessment and reporting
Train and supervise school health care assistants
Handle the requisition and inventory of clinic supplies and equipment
Establish new procedures for carrying out mandatory screenings that improved process efficiency
Create health advocacy projects which increased students' and parents' participation by 90%
School Nurse; 2013 to 2017
San Diego Public Schools; San Diego, CA
Responsibilities:
Create individualized healthcare plans (IHPs)
Provide health counseling to students who have medical problems such as juvenile diabetes and asthma
Maintain and filed all student health records such as mandatory health screening results, immunization records, IHPs, and clinic treatment records
Meet with school administrators and parents to discuss students' health concerns
Assist sick students who needed to go home, notified their parents, and followed up on their conditions
Secure emergency medical treatment for students
Administer first aid and wound treatment to students who got injured
Accompany students in field trips
Counsel students on juvenile diabetes, pregnancy, sexually transmitted diseases, substance abuse, and mental health issues as needed
Assist in pre-enrollment screenings for Kindergarten Department
---
Certifications:
College
Bachelor of Science
Nursing
Grand Canyon University
Phoenix, AZ
2009 to 2013
GPA – 3.90
High School
Walden High School
Phoenix, AZ
2005 to 2009
How to Write a Good School Nurse Resume
Your resume is your golden ticket to your dream job. A well-written resume will give you an edge over other applicants and an opportunity to land an interview.
This is the only document that recruiters will use to gauge your qualifications. Your content and presentation fail to impress them, your resume will land on the reject pile.
Here are 5 helpful tips on how to write a good School Nurse resume.
Review the Job Ad Carefully
If you are wondering what to include in your resume, you will find your answers in the Job Ad.
Read it carefully and highlight the following information:
Years of Work Experience
Key Skills – Hard (Technical) and Soft (Personality Traits)
Job Description
Job Goal
List of Responsibilities
The employer clearly states the qualifications in the job ad. Take your cue from the ad and base your content on the given information. The idea is to customize your resume to fit the needs of the school.
A good resume is one that resonates with the recruiter. It must clearly answer the questions a recruiter will have in his head about what you can do for the school and if you're the right candidate for the position of School Nurse.
Use the Right Format
IF you ask recruiters, "What is the most popular format that job seekers use for their resumes?" The majority will most likely tell you, "The reverse-chronological format".
Does it mean you should use the reverse-chronological format automatically?
No.
Your choice of format can make or break your chances of getting noticed. Select a resume format based on your work history and job position.
Here are your three options:
Reverse-Chronological – Use this format if you have a consistent employment history in the same field. This format will allow you to show how you advanced in your career. If you have employment gaps or are switching careers, it is best to use another resume format.
Functional – Use this format if you are a fresh graduate, changing careers, or have employment gaps. This type of format allows you to emphasize your skills.
Combination – Use this format if you have an extensive work history and are aiming for a higher position or switching careers.
Go over our School Nurse Resume sample to familiarize yourself with the reverse-chronological format.
The functional and combination formats include the following information in this order:
Contact Information
Objective Statement
Strengths/Skills
Education
Certifications/Licenses
Seminars Attended
Work Experience
The difference between the functional and combination lies in how these sections are used.
In the functional format, the work experience section is found at the bottom of the resume because the applicant wants the focus to be on his skills and other qualifications as he doesn't have enough work experience.
In the combination format, the applicant will likewise drum up his skills and qualifications but he won't pull back on his work experience.
As we mentioned, the combination format is for someone with extensive experience – usually someone with more than 10 years of experience and who wants to apply for a higher position in the company or the industry.
While we would normally recommend a resume to be completed within one page, it won't be uncommon for those using the combination format to take 2 or more pages to complete.
Use the Objective Statement as Your Sales Pitch
If the resume is your marketing brochure about you, the objective statement is your sales pitch.
"Why should you hire me? Here are the reasons why."
Keep in mind that the recruiters only skim through resumes for a few seconds, so you need to impress them right off the bat.
To effectively "sell yourself" to the recruiter, make sure to humanize your statement. Do not use generic objective statements because your sales pitch will come out robotic or bland.
Here are 4 tips on how to write a good Objective Statement:
Leadoff with 2 relevant hard skills and follow it up with 2 to 3 defining soft skills. This will give the recruiter an idea of what you can contribute to the company.
Use a conversational tone and easy-to-understand language.
Stick to 3 to 4 sentences only.
State your purpose for joining the company. Recruiters want to know right away, why you want the job.
Write an HR-Friendly Resume
Recruiters have gone over thousands of resumes. Many applicants focus on content that they neglect the importance of their resumes' appearance.
It is the same as being properly attired for an interview. Make sure that your resume will reflect your professionalism and will be easy to read.
How should you present your resume?
The best fonts to use for your resume are Arial, Calibri, Cambria, Garamond, Helvetica, and Times New Roman.
Use 10 to 12 font sizes to ensure readability.
List your strengths, skills, and responsibilities in bullet points. Make them brief and concise.
Use the Left-Aligned format
Use a professional email address – [email protected] not [email protected]
Use appropriate Headings for the different sections of your resume.
No Room for Mistakes
Do not let grammatical, formatting, or spelling errors take away your chance of getting hired. When you commit mistakes in resume writing, recruiters will think that you are not detail-oriented, responsible, and professional.
Recruiters will not tolerate resume writing errors. Make sure you proofread your resume thrice and have someone else check it for you before you submit it.
Use online spelling and grammar checking tools such as Grammarly as another Quality Assurance (QA) tier to ensure your resume is ready to be submitted.
School Nurse Skills List
What skills list do employers expect to see in your School Nurse resume? We reviewed many Job Ads and took note of the must-have hard skills and soft skills required for School Nurses.
Let's begin with hard skills. These are skills that you acquired from school, training, and hands-on experience.
Education – The educational requirement varies. Some states require School Nurse applicants to have a Bachelor's degree in Nursing (BSN) and others require a Master's degree (MSN).Having an Associate Degree in Nursing will not qualify an applicant for a School Nurse position. If you are seeking a supervisory position, you need an MSN to qualify.
Certifications – If you are a fresh graduate, you need to pass the National Council Licensure Examination for Registered Nurses (NCLEX-RN) to be able to practice.School nurse applicants are required to be voluntarily certified by the National Board for Certification of School Nurses (NBCSN).

Employers also require CPR/AED, First Aid, and Audiometry certifications.

IT Skills – School nurses are required to be computer literate. Schools have been using the Electronic Medical Records (EMR) system to collect, track, store, and manage students' health records.
Now, let's proceed to soft skills requirements. Working in a school setting may not be as physically demanding as in a hospital.
However, dealing with students and parents on a day-to-day basis can be very challenging. Recruiters need to gauge how well they can handle their tasks and specific situations at work.
Make sure to highlight the following soft skills in the responsibilities section:
Communication – School nurses need to communicate effectively with school administration, district heads, students, parents, staff, and doctors to make sure that the health policies and programs will be carried out efficiently.You are also tasked to provide orientations on chronic illnesses, adolescent pregnancy, sexually transmitted disease, mental health, nutrition, substance abuse, and obesity.
Multitasking – School nurses handle so many tasks which include health screenings, orientations, emergency care, interventions, office work, and immunizations.This is a soft skill that employers look for in applicants. Make sure to demonstrate your ability to handle multiple duties in your resume because recruiters will be on the lookout for it.
Teamwork – Can you work well with others? Employers look for team players to ensure that the health programs for students will be carried out seamlessly.School Nurses need to coordinate and collaborate with staff from different departments and school districts in providing healthcare to students.
School Nurse Duties and Responsibilities For The Work Experience Section
The work experience section is the heart of your resume. This is the part where you showcase your career trajectory and abilities.
You need to present your duties and responsibilities in the School Nurse work experience section of your resume in a manner that will convince recruiters that you are the best-qualified candidate for the job.
How do you write an impressive work experience section?
Include the Main Job Responsibilities
Recruiters are well aware of the duties and responsibilities of the job position, as well as the qualifications of applicants to fill the role.
Make sure that you cover the main job responsibilities of school nurses in your work experience section so you will get selected.
Providing direct care to students and staff with chronic or acute illness
Conducting health screenings
Writing referrals for healthcare professionals – pediatricians, psychiatrists, and nutritionists
Developing health policies and programs
Monitoring health conditions of students with chronic illnesses
Coordinating with different departments to establish safety plans for emergencies that may occur in school
Updating and file students' medical records – immunizations and medical history
Ensuring strict compliance with local district and state health laws
Conducting orientations on health-related issues such as juvenile diabetes, adolescent pregnancy, mental health, substance abuse, and sexually transmitted diseases
Educating students and school staff on proper nutrition and hygiene
Supervising unlicensed healthcare staff
To be sure, review the job ad. The list of expected duties and responsibilities are listed there.
Mention Specific Events, Incidents, or Situations
Citing incidents when you put your soft skills to good use will show the recruiter how valuable you can be to their organization.
Let the recruiter know how well you interact with your students or colleagues. Or write about how you help a student improve his health habits.
Here are more examples:
Collaborated with school administration, nutritionist, and cafeteria staff to set up healthier menu to prevent juvenile diabetes
Encouraged parents to participate in health-related orientations and health-advocacy projects
Supported students with eating disorders through weekly counselings, non-invasive interventions, and consultations with parents
Include Accomplishments
Including quantifiable accomplishments on your resume creates a strong impression. Achievements never fail to catch attention.
Recruiters would be inclined to give you an interview when they see how well you performed at your workplace.
Did you launch a health intervention program? Instead of just stating that it was successful, indicate the success rate to strengthen the impact of your project.
Use Action Verbs
Action verbs allow you to clearly illustrate what you do as a school nurse. You need to use the right verbs to make your bullet points more dynamic.
Here are a few dynamic verbs that fit your job:
Assess
Advise
Counsel
Conduct
Coordinate
Examine
Motivate
Prepare
Provide
Perform
Train
Resolve
Recommend
Manage
Motivate
Orient
Refer
Resolve
Treat
Update
Entry-Level School Nurse Resume
Being a first-time applicant can be daunting but it is still possible for you to beat the odds. You need to write an entry-level School Nurse resume that can convince the recruiter that you are worth hiring because you have the knowledge and skills to perform your duties.
Here are our top tips on how to write a winning entry-level resume:
Use the Functional Format – This format allows you to write about your skills, education, accomplishments, and relevant training.Do not use other resume formats which are structured to highlight the applicant's work history.
Include Internship and OJT – Recruiters will give weight to your internship and OJT because of your hands-on training in direct patient care.Do not forget to feature them in your resume under the heading "Internship" or "On-The-Job Training".
Expound your Education and Highlight Your Accomplishments – Is your GPA higher than 3.5? Did you win awards in school?Make sure to include this information in your Education section. Academic achievers always get the attention of recruiters.
The bottom line, do not submit a generic resume to prospective employers. Always match your School Nurse resume to the needs of the company. Make sure to follow up on your application from the HR department.
We are sorry that this post was not useful for you!
Let us improve this post!
Tell us how we can improve this post?