Research Assistant Resume Sample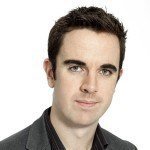 Joseph James L. Severn
Address:         1745 Logan Street, Sacramento, CA.
Phone:            (916) 124 8745
Email:             [email protected]
Current Job:  Research Assistant; Trendsetter Securities Corporation, Sacramento, CA.
---
Objective
Hard working and results driven Research Assistant with a Bachelor Degree in Sociology is hoping to embark on a career with Trident Property Development Corporation. My experience conducting project feasibility studies including market analysis, industry trends and budgeting/financial considerations will greatly contribute to the success of your 15-year expansion plan.
---
Skills
Bachelor degree in Sociology – Sacramento City College.

Trained in Dow Theory.

Proficient conducting online research.

Proficient in Web Analytics.

Proficient in Marketing Analytics.

Experienced conducting surveys, traffic count and interviews with resource people.

Highly organized; can perform a multitude of administrative tasks such as email filtering, calendar management, phone handling and CRM updating.

Proficient in MS Office.

Detail-oriented; very thorough and meticulous.
---
Work Experience
Research Assistant; June 2017 to present
Trendsetter Securities Corporation, Sacramento, CA.
Duties and Responsibilities
Conducts daily research on relevant news that could exert fundamental influences on the market.

Prepares and updates all charts and graphs using oscillators, moving averages and strength indices and distributes these to trading and sales departments.

Reviews point and figure chart formations; prepares trend analysis using Dow Theory and presents these to Research Department managers for comment and approval.

Conducts market research on various industries; the objective is to update all figures and developments so traders and other researchers are routinely informed.

Provides assistance to Research Department by performing leg work; attending seminars, conducting interviews with resource people and carrying out surveys as needed.
Legal Research Assistant; January 2015 to May 2017
Smith and Randleman Law Office; Sacramento, CA.
Duties and Responsibilities
Conducted research as required by cases handled by the firm. Standard methodologies include online research, witness and associate interviews and onsite investigations.

Transcribed audio files into text format; these files covered depositions, interrogations, negotiations and interviews.

Reviewed all contracts and agreements that are submitted to the attention of the firm.
Performed administrative duties: phone handling, email filtering and calendar management.

Assisted the legal partners in preparing witnesses and associates for hearings, depositions and interviews.
Junior Research Assistant; January 2013 to December 2014
Sacramento City College – Department of Sociology; Sacramento, CA.
Duties and Responsibilities
Tasked to research on topics and issues as delegated by the Head of the Department of Sociology.

Prepared, documented and organized all research material.

Distributed surveys on campus; collected and provided analysis on results for review and approval of Department Head.

Updated all research and reference materials that will be used by students from different year levels.

Carried out a variety of administrative tasks such as email filtering, preparation of presentation materials through the use of MS Office and handling telephone inquiries.
---
Education
College
Bachelor Degree – Sociology
Sacramento City College
Sacramento, CA.
2009 to 2013
High School
Folsom High School
Sacramento, CA.
2005 to 2009
---
Personal information
Status: Single
Date of Birth: August 8, 1995
Hobbies include paddleboarding, badminton.
Research Assistant Resume Skills List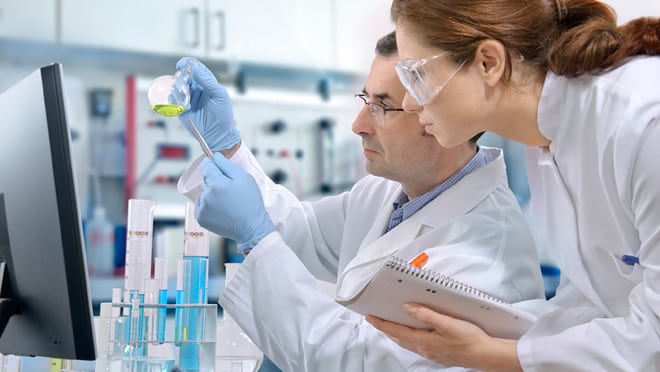 Whenever we are tasked to uncover the answers or find information on certain topics, that is research. In fact whenever you get on your smartphone to launch a query, you are doing a measure of research. But a Research Assistant skills list must contain qualities and attributes that allow you to utilize more precise methodologies when collecting data.
Education.


Many undergraduate students apply for Research Assistant positions to get additional credit for school work, extra income or experience.

As mentioned in our introduction, the career of a Research Assistant isn't one that you should view in the long-term. You can land a job even with a high school diploma. But if you want to go further in the company, it would be best to secure a two to four year course in a discipline that is related to your field of interest.
Certification.


No certification is needed to become a Research Assistant. But it would be a good idea to get certified in courses that would boost your chances in the job market. Y

ou can see in our sample job description for Research Assistant resume, that analytics is part of Joseph's skill set. Since most businesses are now online and use Internet-based processes, certifications in web analytics and marketing analytics will certainly drive a wedge between you and other competitors.
Discipline.


Hand in hand with discipline is dedication. Research can be time consuming. There are processes and steps that you have to follow once the methodology has been identified.

You will have to search for multiple references in order to get a better understanding on the topic and to have different view points to consider before arriving at a conclusion. There are a lot of readings to go through and you may have to interview resource people. You simply cannot slacken off when it comes to research.
Meticulous.

All your hard work will be useless if the data was based on inaccurate information. Research is the backbone of decision making. If the recommendations were arrived at from erroneous data, the company's decision could cost a lot a money. You have to go through data and all pieces of information with a fine tooth comb.
Excellent communication skills.

Effective research is the ability to cascade information in a clear and articulate manner. This isn't just about verbal communication but in written form as well. You should be able to write content in a manner which is easy to understand even if there are numbers, charts and graphs as reference tools. Using technical jargon is oftentimes unavoidable but do your best to break it down in language that can be understood by its reader.

Administrative skills.


A lot of the work you do for the research team will be administrative in nature. It's about relieving them of non-essential work or non-core functions so they can get to the meat and potatoes of research.

You may be asked to go through their email, set appointments, manage their weekly calendar or respond directly to incoming phone calls.
Research Assistant Resume Objective
When it comes to research, its more important for the employer to find someone the department can work with. Use your Research Assistant resume objective to introduce yourself and to highlight your best attributes.
In our sample resume objective for Research Assistant, we started out with two important soft skills: hard working and results driven. Of course, other candidates will probably have the same attributes in their resume. That is why we placed it alongside the fact Joseph has a Bachelor degree in Sociology. It will create separation between Joseph and those who have not finished college.
The key part in the resume objective is in the final statement:
"My experience conducting project feasibility studies including market analysis, industry trends and budgeting/financial considerations will greatly contribute to the success of your 15-year expansion plan."
This shows the employer, Trident Property Development Corporation, that Joseph did his homework and did research on the company itself.
It's a subtle but effective way of letting the company know that research is in Joseph's blood!
Research Assistant Resume Format
In research, it's all about what you can do to help the company stay ahead in the information highway. Use the reverse chronological as your Research Assistant resume format to place your experience dead center in the Hiring Manager's crosshair.
Why is the reverse chronological effective in emphasizing your work experience? First you start out with your most recent employment. Hiring managers don't spend too much time reviewing resumes. As a matter of fact, studies show they only scan it for 6 to 10 seconds.
With such a tiny window of opportunity, you should get your latest experience front and center so the potential employer can immediately see what you can do for the company and if it is relevant to their current needs.
Entry Level Research Assistant Resume
We shouldn't be far off from the truth when we say that most applications are probably of the entry level Research Assistant type. After all, many job seekers tend to use this designation as an entry point inside a company they want to work for.
Hiring managers will be more accepting if you don't have much experience as a Research Assistant. What you can do is to evaluate your previous experiences in school and work and identify those which are relevant to Research Assistant work.
For example:
Did you work as an administrative assistant? Research is often part of the job.

Were you a Research Assistant at your school's department?

Did you do content writing work? Writing involves a great deal of research especially for informative articles and long-form blogs.

So you were in fast-food for awhile. Were you asked to do customer surveys, distribute feedback forms and gather consumer information? These types of research can be quite extensive.
Research Assistant Resume Writing Tips
Apply the same level of diligence and discipline on your resume as you would on a research project. Read through our Research Assistant resume writing tips before handing out your application:
Keep it Short and Simple –

You're not expected to have two to five years experience as a Research Assistant. Keep your resume short; stick to one page.

Errors are Unacceptable –

Research has to be as accurate and precise as possible. How do you expect to sell your abilities to the employer if your resume is riddled with spelling and grammatical errors? These are serious red flags in research. It shows irresponsibility and lack of regard for accuracy of information.

Be Organized –

Effective research is one that is easy to understand and navigate through. Your resume is no exception. Use bullet points to organize and summarize your strengths and relevant skills.
We are sorry that this post was not useful for you!
Let us improve this post!
Tell us how we can improve this post?