Consultant Resume Sample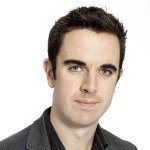 Arthur C. Simpson
CPA License: 456 – 77486
Address:   5517 Sandy Creek Drive, Raleigh, NC
Phone:      (919) 978 4789
Email:       [email protected]
Website: www.artsimpson.com
Current Job:     Reznor, Caine & Associates Investment Consultants; Raleigh, NC.
Founder:           Art Simpson Financial Consultant, LLC
---
Objective
Highly-experienced Financial Consultant with a Master's Degree in Finance,  a valid CPA license, Gallup Certified Skills Coach, and CLG Certified Behavioral Leadership Trainor seeks to become a Lead Consultant for McCaffey Consultants Inc. Cumulatively, I have 17 years work experience; 10 years specializing in Finance and Accounting and more than 7 years as a Consultant for a renowned consultancy company and in a personal capacity as owner/founder of a consulting company. The knowledge I have gained working with different companies across various industries has given me unique insights on how to make businesses achieve long-term success.
---
Skills
17+ years experience in the Finance industry

7+ years experience in direct consultancy work

Entrepreneur/Founder – Art Simpson Financial Consulting LLC

Master's Degree in Finance

Gallup Certified Skills Coach

CLG Certified Behavioral Leadership Trainor

Bachelor Degree – Accounting

Excellent Communicator

Creative Thinker

Highly-Analytical/ Data Driven
---
Work Experience
Associate Consultant; 2020 to Present
Reznor, Caine, & Associates Investment Consultants, Raleigh, NC.
Duties and Responsibilities
Reznor, Caine, & Associates is a company that offers consultancy services in different areas of finance and business development: Direct investments, money placements, real estate, insurance, equities, foreign exchange, commodities, and a variety of financial instruments.

Directly met with the company's clients; evaluated, analyzed, and conducted research on their operations.

Prepared Project Study to address the profitability issues of each company; presented and discussed findings and courses of action with clients.

Implemented Plan of Action; monitored performance and approximation to expected outcomes, introduced revisions to original plan, if necessary.

Provided direct consultation and one-on-one coaching services to top level management, key officers, and select personnel as identified or designated by client.

Portfolio of clients assigned by the company averaged an ROI of 440% from 2017 to 2017.
Consultant/ Founder, 2017 to 2020
Art Simpson Financial Consultant; Raleigh, NC.
Duties and Responsibilities
Art Simpson Financial Consultant, LLC. is a privately-owned business that provides consultancy and business development services.

Personally schedules regular meetings and consultations with clients; conducts site visits including factories, refineries, and offices to meet with key officers, management, and personnel. The purpose is to gain a deeper understanding of the problem by learning their roles and contributions to the company's objectives.

Reviews company's financial position; meets with financial officers, accountants, and CFO's.

Prepares project study detailing recommendations for the client; submits for review and discusses the study in detail with the company's officers and representatives.

Created leadership training modules using techniques learned from Gallup Skills and CLG Behavioral Leadership programs. The modules are accessible for clients and through a monthly subscription program.  

Authored 2 bestselling books, "Harnessing the Power of the Human Asset Through Behavioral Leadership" and "Simplifying the Complexity of Human Capital"

Presently, the company has 40 active clients. I have 15 consultants who are all certified by Gallup and CLG and training under my tutelage.

Art Simpson Financial Consultants has a 100% success rate in turning around the fortunes of businesses. Average ROI is 650% with the highest measured at 10,000%.
Chief Financial Officer; 2015 to 2017
Highland Financial Corporation; Raleigh, NC
Duties and Responsibilities
Reviewed and analyzed the company's financial statements.

Prepared Financial Report for the current year including recommendations on both cost and revenue side.

Conducted studies on the company's various investments and businesses; reviewed and assessed performance, identified ventures with ROI aligned with established benchmarks.

Studied and periodically reviewed the company's portfolio of money placements; recommended and implemented shifts in investments.

Regularly met and collaborated with the company's finance and accounting departments; consistently introduced efficiencies in reporting procedures, accounting, and financial systems.
---
Education
Master's Degree – Finance
North Carolina State University
Raleigh, NC
2011 to 2015
College
Bachelor Degree
Accounting
North Carolina State University
Raleigh, NC
2007 to 2011
High School
Raleigh Charter High School
Raleigh, NC
2003 to 2007
---
License/ Certifications:
Certified Public Accountant (CPA) – 1997

Certified Gallup Skills Coach – 2016

Certified CLG Behavioral Leadership Trainor – 2017
Consultant Skills List
What should be in your Consultant skills list? Skills that prove your expertise. It would depend on what you will consult about. In our sample Consultant resume, Arthur is in Finance. If you are in real estate, your skills list will be different. The bottom-line is to prove that you are qualified to give consultation.
Education

College may not be enough. Most top-level consultants have Master's Degrees. If you plan to become a Consultant, prepare to invest in education. You have to keep studying. Learning new skills is part of the job. You have to stay updated.

Certifications

Certification adds credibility. If you are in Finance like Arthur, you should be a CPA. If you are in Fitness, get certified in Personal Training. If you are in real estate, be a licensed realtor. Find out what certifications are needed in your industry.

Critical Thinking

Consultants are problem solvers. You should have the ability to break down problems and find solutions. Consultants are there to help businesses that are in dire need. They have done all they could and continue to fail. A Consultant is someone who can help them find ways to succeed. You think out-of-the-box and come up with actions no one thought possible.

Great Interpersonal Skills

Consultants like to do a "deep-dive". This is a process where they try to get a better understanding of the business. They have to meet with people of various designations. Consultants are excellent communicators. They can process and articulate ideas to other people.

Analytical

Consultants are good with numbers. They use analytics as bases for solutions. For consultants, numbers tell the story. You have to be proficient in going through data.
Consultant Resume Objective
An objective statement should be short. However, such may not be the case for a Consultant resume objective. You probably have an extensive career. You'll need to put forward your strongest skills in 4 to 5 sentences.
The idea is to get the attention of the company from the get-go. This means you should put your strengths forward right away. In our sample resume for Consultant we ran off with Arthur's experience and hard skills:
17 years work experience
7 years as Consultant
Master's Degree in Finance
CPA
Gallups Skills Certification
CLG Behavioural Leadership Certification
These hard skills will put a premium value on Arthur's resume. It will set him apart from those who are less qualified. These skills will generate more interest from the recruiter. He/she will want to explore the resume much further. With the resume objective, show the recruiter right away what you can do.
Consultant Resume Format
Consultants have a great experience. This means the chronological is the best Consultant resume format.
With the chronological, start out with your recent experience. In our sample work experience for Consultant resume, Arthur currently has 2 jobs. This might raise an eyebrow!
However, he explains the situation very well. He clarifies that his own company has 15 consultants. This makes it possible for him to explore other opportunities.
Don't worry about length! You're a Consultant! Your experience is vast. If you need more than one page, go ahead. The rule is 1 page for every 10 years experience.
Lastly, take a look at our sample resume template for Consultant. Work experience is in the middle. We did this so that the details in the other sections can give it more support:
Contact Information
Objective Statement
Skills
Work Experience
Education
Certification
Personal Information
Entry Level Consultant Resume
You don't really have an entry-level Consultant resume. Why? Because you have great work experience! However, if this is your first time as a Consultant, you need to highlight your skills:
State Your Certifications. Put it in your contact information. Mention it in your objective statement. Place it under Skills. Find ways to show how you applied them to your work.
Set Up a Website. This gives you the look of a professional. It adds value to your craft. A website shows you're invested in your career. You can have a portfolio of your achievements.
Have a Professional Email Address. This comes from having a website. Don't have a generic email address. Have one that highlights your profession. Like Arthur's ar[email protected]. That will surely impress the recruiter!
Consultant Resume Writing Tips
There will be a lot of information on your Consultant resume. Don't get careless! Read our Consultant resume writing tips.
No Errors – Should we still mention this one? Errors in spelling and grammar are a big no-no. You can't be trusted as a Consultant if you can't even evaluate your own resume.
Flaunt It! – If you have achievements, show them off. However, make sure you can support them with real figures.
Go Long – We already mentioned this earlier. However, we felt it should be mentioned again. If you need multiple pages, go ahead. Recruiters expect it. Don't risk missing out on important details. As a Consultant, quantity IS quality.
We are sorry that this post was not useful for you!
Let us improve this post!
Tell us how we can improve this post?