Staff Accountant Resume Sample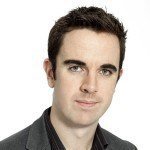 Jonathan L. Smith

Address:            168 Lindon Street, San Francisco, CA
Phone:                (415) 987 6543
Email:                [email protected]
Current job:    Senior Staff Accountant, DLL Logistics Inc.
---
Objective :
A dependable Licensed Certified Public Accountant with 3+ years of accounting experience and MAcc in progress, seeks to join your company as a Senior Staff Accountant to supervise activities of junior accountants to ensure accurate and timely production of accounting and financial reports.
---
Skills :
Licensed Certified Public Accountant

Master's in Accounting – In Progress

Strong attention to detail

Never missed a deadline

Proactive problem solver

Member of California Society of CPAs since 2016

Adept in using Intact ERP, MS Dynamics GP, NetSuite ERP, Zoho Books, and Activity HD
Certifications:
Obtained CPA License from California Board Accountancy, 2016

Passed CPA Examination administered by California Board Accountancy, 2015

Excel Financial Modelling Certificate obtained from CFI Academy, 2017
---
Work Experience
Senior Staff Accountant, 2020 to present
DLL Logistics Inc., San Francisco, CA
Duties and Responsibilities
Prepares monthly, quarterly and year end closing cycles in a timely manner

Ensures accurate completion of monthly financial statements including cash flow, balance sheet and income statements before the deadline

Monitors collection of accounts receivable, issues Statement of Accounts and communicates with clients regarding unsettled balances
Provides cash position reports including forecast on expenses of Warehouse and Purchasing departments

Monitors bank balance to avoid overdrafts and checks clearance of check payments

Coordinates with other departments regarding expenses incurred and budget allocation

Reviews credit applications of new clients and forwards recommendations to the Senior Controller
Staff Accountant, 2017-2020
JGV Finance Inc., Los Angeles, CA
Duties and Responsibilities
Reviewed client's financial records to ensure that federal, state and local financial legal policies are complied

Analyzed financial reports and made recommendations to clients based on cash position, assets and expenditures

Updated financial statements and prepared monthly reports for management review

Prepared payroll, audited financial statements and filed taxes for 8 medium scale business clients

Held quarterly meetings with clients regarding financial status and helped 5 clients improve their cash flow through financial restructuring programs
Accounting Clerk, 2015-2017
Acer Department Store, Los Angeles, CA
Duties and Responsibilities
Reviewed and verified accuracy of invoices, Purchase Orders and delivery receipts

Updated accounting journals and ledgers

Recorded disbursements, expenses, accounts payable and entered data in the accounting department's financial database

Reported discrepancies to senior accountant and reconciled records under her supervision

Collected receipts from other departments and summarized expenses
---
Education
College
University of Southern California, Los Angeles, CA
Master's in Accounting – In Progress
University of Southern California, Los Angeles, CA
Bachelor of Accountancy Degree
2011-2015; GPA 3.8
High School
Mary Hill High School, Sacramento, CA
2007-2011; GPA 3.7
---
 Personal information
Status: 

Single

Date of Birth: 

2/5/1989

Hobbies include

badminton and taekwondo.
Staff Accountant Skills List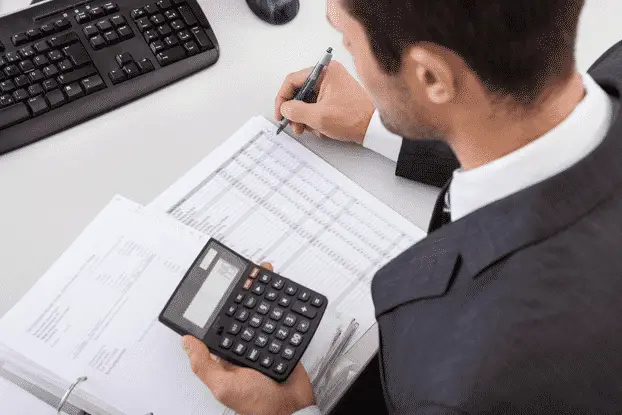 The best staff accountants are those who can make financial reports read like Cliff Notes to the big boss. It's not enough to have proficiency in numbers as part of your Staff Accountant skills list. You should make them tell the story of how the company is doing.
It takes experience to develop the skills that make balance sheets, income and cash flow statements come to life. Regardless of industry, the application of GAAP – Generally Accepted Accounting Principles remains the same.
As you will notice in our sample resume for Staff Accountant, we made sure the applicant, Jonathan, went into fine detail in describing his skills through his work experience.
Educational Attainment.

A bachelor's degree is required to be eligible for work. Then you have to take the CPA examination to be allowed to practice.  In some cases, a Master's degree in Accountancy is required by the employer.

Administrative Skills.

As a staff accountant your administrative duties will include bookkeeping, balancing sheets, invoicing, payroll computation and inventory management.


You need to brush up on your computer skills and learn Excel for finance and most current accounting software.
Highlight your proficiency in computer programs designed for accounting or finance such as QuickBooks in your resume because employers have high preference for applicants who are tech savvy.
People Skills.

In this line of work your people skills are as valuable as your ability to balance books.  Recruiters will key in on the following soft skills:
Communication –

You will be dealing with a great number of people.  Business owners, government people, lawyers, bankers to name a few. You must be able to translate the numbers and figures into a language that can be understood by all.

Persuasion –

It is also important that you are capable of persuading others to consider your recommendation. For example if financial data shows that a budget cut is necessary, you must be able to convince your boss or client to heed your advice.  Persuasion reflects your strong confidence in your analysis and planned solution.

Critical Thinking –

Traditional Problem solving methods are learned in school but as an accountant you must be able to come up with creative business solutions. This skill is mastered over time and experience is truly your best teacher here.

Attention to detail –

The smallest detail in a financial record matters in accounting.  You must have strong attention to detail, so a misplaced decimal or wrong entries in the ledgers or financial documents can be corrected immediately.
Staff Accountant Resume Objective
Business owners want to know their bottom-line or where the company currently stands. If you want to profit from your application, you must establish an above-board Staff Accountant resume objective.
This is where you get the recruiter onboard with where you want to go. A resume objective must be short, concise and to the point like a well-written set of audited financial reports.
As you can see in our Senior Staff Accountant resume sample, allays all fears by disclosing outright that he is a licensed CPA holder. Thus, even though his tenure isn't impressive, his certification will surely get him to the next round of consideration.
Then he clinches it with a Master's in Accounting that it currently in the works. The impression created on an HR Manager is one who is young and eager to build his career with a company.
Staff Accountant Resume Format
The Reverse Chronological type is ideal for your Staff Accountant resume format. In the first place, this is a position which requires you to be qualified in terms of education, certification and experience. You should make it easy for the Hiring Manager to see.  
It is also preferred by HR managers because it is easier to read. List your professional experience in reverse order. Begin with your current job and follow it up with previous positions held.
Review our sample Staff Accountant resume. It is formatted using the following structure:
Contact Information

Objective Statement

Skills

Education

Certification

Work Experience

Personal Information
If you notice, work experience comes in next to last in the arrangement. This is because Jonathan only has fewer than 5 years experience. He has to shift more attention to his education and certification to gain the favour of the company.
Entry Level Staff Accountant Resume
You can land a job while still in school or in the process of taking the CPA examination. Getting an entry level job prepares you better for the test as you get to be supervised by licensed CPA.
Entry level positions to choose from are:
Staff Accountant

Cost Accountant

Junior Internal Auditor

Accounting Assistant

Accounting Clerk
You can use the Reverse Chronological format as described in the previous section but remember to indicate that you are a "CPA Exam Candidate" on your entry level staff accountant resume. Focus on your achievements in school and internship program to compensate for your lack of experience.
Staff Accountant Resume Writing Tips
The best approach in writing a Staff Accountant resume is to put emphasis on your work experience.
Employers want to have an idea on how well you applied your accounting knowledge and polished relevant skills at work.  You must be able to convince that you can be entrusted with accounting tasks that will be assigned to you.
Use bullet points in presenting your job summary.  Be specific with your tasks and use short sentences only. Stick to five bullet points when it comes to your past positions.  
Elaborate more on your current job but avoid going too lengthy about it.  Hiring managers will only scan for a few seconds and only check what's needed to be seen.    
Avoid redundancy. Repeating the same task or information in your resume is off putting. Hiring managers want to see a good mixture of your abilities. Present how your duties expanded over the years to show that management acknowledged your good performance.  
For example, show how you levelled up from handling simple bank transactions in your first job to maintaining general ledger for account reconciliations in your current job.
Accounting may seem like a "by-the-numbers" job but the good ones know how to exercise a bit of creativity to give you a more accurate description of business performance.
We are sorry that this post was not useful for you!
Let us improve this post!
Tell us how we can improve this post?