Payroll Specialist Resume Sample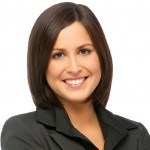 Carolyn G. Kolb

Address: 7618 Country Road, Blair, WI
Phone: (608) 997 4578
Email: [email protected]
Current Job: Payroll Specialist; DTS Manufacturing Company; Blair, WI
---
Objective
APA-certified Payroll Specialist with credentials as an FPC is interested in becoming the new Payroll Specialist for Matterhorn Industries. I have 3 years of work experience managing the payroll of DTS Manufacturing's 300 employees. I am proficient in QuickBooks, Intuit, and Gusto payroll management software.
---
Strengths/Core Competencies:
Payroll Administration
Data Entry
Payroll Software
Database Management
Benefits Administration
---
Work Experience
Payroll Specialist; 2020 to Present
DTS Manufacturing Company; Blair, WI
Responsibilities:
Manage the payroll and benefits schedules of DTS Manufacturing Company and its 300+ employees.
Organize all the time records and applications for overtime and holiday work from the employees.
Maintain and update employee databases.
Review time-keeping records; cross-reference with workstation data to calculate productive work hours.
Calculate with accuracy the total payroll per employee.
Provide employees with accurate computations on deductions for taxes and government-mandated benefits.
Comply with current federal and state regulations covering the payment of salaries and benefits.
Respond to all inquiries, complaints, and concerns from employees regarding the computation of their payroll and benefits.
Assist employees with the process of applying for government benefits.
Manage other work as assigned by HR including but not limited to employee benefits administration, providing assistance to
Accounting in managing accounts such as payables, receivables, inventory control, and cash sales.
Data Encoder; 2016 to 2020
Sullivan Accounting Professionals; Blair, WI
Responsibilities:
Review and sort out data for encoding.
Enter data in data entry software.
Review the entered data for accuracy.
Resolve discrepancies in the provided data in a timely manner.
Provide data as requested by the company's clients.
Prepare all the reports as required and requested by management.
---
Education
College
Associate Degree
Office Administration
Blair Community College
Blair, WI.
2012 to 2016
High School
Blair High School
Blair, WI.
2008 to 2012
---
How To Write A Good Payroll Specialist Resume
The challenge of finding a job is that you have to rely on a document – the resume – to get hired by the company. Thus, it's not enough to just submit one. You have to make an effort to write a good Payroll Specialist resume as your next paycheck would depend on it.
The good news is that it's not hard to write one that will get recruiters interested in you. We've laid down a few helpful tips below to get you on the right track.
Customize Your Resume
It's tempting to just use our Payroll Specialist resume example and just change the information to your own. But the person who will read your resume may not appreciate it if the document seems copied and pasted.
And trust us – recruiters know! They spend their days perusing resumes and have developed a "recruiter's intuition" simply by scanning through the content.
View your resume as a tool to communicate with the employer. It must provide answers to the needs that were summarized in the job ad.
So the first step is to review the job ad and then take note of the specifics.
What are the requirements for the Payroll Specialist?
What is the scope of work?
What are the duties and responsibilities?
Why is the company looking for a Payroll Specialist?
From there, customize your resume in a way that answers these questions. Provide the corresponding answers in the appropriate section:
What are the requirements for the Payroll Specialist? – Contact Information, Objective Statement, Strengths/Skills, or Education
What is the scope of work? – Work Experience
What are the duties and responsibilities? – Work Experience
Why is the company looking for a Payroll Specialist? – Objective Statement
Use the Right Format
Many job seekers assume the reverse-chronological format is ideal for every resume. While this format is arguably the most popular, it may not be ideal for you. The choice of resume format will depend on your level of work experience and the purpose of applying.
Which resume format is for you?
Choose the reverse-chronological if:
You have at least 1 to 2 years of work experience.
You have no unemployment gap that exceeds 4 months.
You are applying for a job in the same industry.
Choose the functional format if:
You have no work experience.
You have been away from the workforce for more than 4 months.
You're a fresh graduate.
Choose the combination format if:
You have extensive work experience.
You're planning to switch industries.
You have the skills and qualifications needed for the job.
Using the right resume format will highlight the strengths of your resume and subdue its weaknesses.
Optimize Your Resume For ATS
ATS stands for Applicant Tracking Systems and many HR departments use it to speed up the hiring process by pre-qualifying the resumes.
The ATS pre-qualifies resumes by scanning and identifying industry keywords and relevant skills. The job ad will hold all the clues as to what these keywords and relevant skills are.
It would help your cause if you conduct a bit of research and find out what the most sought-after skills are for Payroll Specialists and include them in your resume.
Proofread Before Submission
After reading this article, you may have renewed confidence in your chances of landing the open job position. Don't buy into complacency and put your completed resume through proper Quality Control procedures.
Make sure there are no errors in spelling and grammar – a definite no-no for HR.
Check that all of your information is up to date.
Read through it and assess if the resume is an easy read. Remember, HR personnel only scan resumes, they don't read them thoroughly.
Payroll Specialist Skills List
From time-keeping to keeping track of productive hours and additional pay for overtime and work done during holidays, mistakes can happen while preparing the payroll. Companies want candidates with the skills and abilities that ensure the risk of making costly mistakes are kept low.
What Payroll Specialist skills should be seen on your resume to make you stand out from the rest of the applicants?
Education – While a college degree is a big plus, companies are open to hiring applicants who only completed high school or have a GED score. After all, the job of a Payroll Specialist is administrative in function and can be learned while working.If you have a high school diploma, take the time to sign up for relevant short courses in basic bookkeeping, typing, data entry, and payroll preparation.
Certification – Getting certified as a Payroll Specialist will give you an edge over applicants who aren't certified.The American Payroll Association (APA) is a one-stop website for everything you need to become a Payroll Specialist. Aside from short courses, the APA offers 2 programs for certification.

If you have at least 18 months of work experience as a Payroll Specialist, you can qualify for the Certified Payroll Professional (CPP) program. If you don't have work experience, you can be credentialed under the Fundamental Payroll Certification (FPC) program.

Knowledge of Payroll Programs – As a Payroll Specialist, you will be working with a number of different software programs for each stage of the payroll process.There are programs for time-keeping, data entry, payroll preparation, record-keeping, and benefits administration.
Data Entry – Payroll Specialists do a lot of numbers-crunching and keyboard tapping. Data entry is a big part of the job.If you're handling the payroll of a large company with hundreds of employees, the risk of making erroneous entries is higher. Effective data entry requires a combination of speed and accuracy.
Ability to Manage High Volume Work – In many situations, Payroll Specialists aren't only used to manage payroll. You can be assigned to oversee other areas of accounting such as Accounts Receivables, Accounts Payable, Inventory Management, and Cash Sales.A good Payroll Specialist is one who can seamlessly shift his mindset and focuses from one account to another.
Meticulous Approach to Work – This is a job that requires attention to detail. There might be discrepancies in time-keeping or in the recording of overtime work. If these discrepancies add up, it could cost the company a lot of money – or cost the employee unpaid wages.A Payroll Specialist needs the ability to spot variances and perform the necessary steps to check how these came about and resolve them right away.
Ability to Manage Stress – Being a Payroll Specialist can be a stressful job. The volume of work can be extraordinarily high and there are timelines to follow.You must have the ability to manage stress and stay focused so you can limit the occurrence of mistakes happening.
Payroll Specialist Duties And Responsibilities For The Work Experience Section
The duties and responsibilities of a Payroll Specialist might seem obvious – "a person who specializes in payroll administration". But there's more to what a Payroll Specialist does than just oversee an accurate accounting of salaries.
The recruiter might be looking for more than just tasks that relate to payroll administration. Don't get caught in a trap where you end up submitting generic-sounding job descriptions. Be more specific – and to do this, you'll have to review the job ad once again.
It's possible that the employer might want the new Payroll Specialist to manage other tasks and not just payroll. If you have the experience to provide these types of work, then your work experience section must highlight it.
Lastly, try to cover all the areas of responsibility of the Payroll Specialist. Add details that make your duties and responsibilities unique to your work experience. For example, indicate the number of employees whose payroll you managed.
Go back to our resume example for a Payroll Specialist and review how we wrote the job descriptions in the work experience section.
As a guide, here is a short list of duties and responsibilities commonly managed by a Payroll Specialist. You can use them as references but as mentioned, include details that will make each job description unique to your own.
Organize all time-keeping data.
Review employee timesheets.
Monitor work hours for overtime and holiday pay.
Calculate the correct payroll amount per employee.
Enter correct payroll information in the authorized payroll management system.
Update employee records for changes in salaries, wage rates, and benefits.
Calculate accurate deductions for taxes and employee benefits.
Assist new employees in setting up their payroll accounts.
Respond to questions and inquiries on payroll calculations from employees.
Ensure that the preparation of payroll complies with federal and state regulations.
Entry-Level Payroll Specialist Resume
You can get hired even if you have an entry-level Payroll Specialist resume. In fact, some companies consider Payroll Specialist as an entry-level position. So, you probably won't be the only first-timer applying for the job.
Follow the tips below to become the main man for the position.
Use the Functional Format – With the functional format, you get to highlight the skills and abilities that qualify you for the job. If you were a good student with a GPA that's higher than 3.5, highlight that fact in the Education section.
Write a Compelling Objective Statement – Tell the recruiter why you're the best person for the job even if you don't have work experience. You can say you have the right attributes – detail-oriented, dedicated, committed, hard-working – and even mention you don't mind working long hours.
Include Freelance or Remote Work Experience – It's not surprising that many job seekers who apply for the Payroll Specialist position have a history of remote employment.A lot of companies outsource this job to freelancers and virtual assistants. If you're one of them, include the experience in your resume.
And if the phone hasn't rung yet – consider continuing your career as a freelancer or virtual assistant. If you haven't tried remote employment yet, this can be a good place to start.
More and more companies are incorporating telecommuters in the workplace. So having remote experience can enhance your value proposition and increase your opportunities in the job market.
We are sorry that this post was not useful for you!
Let us improve this post!
Tell us how we can improve this post?