Auditor Resume Sample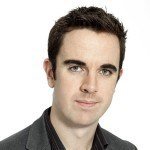 Kevin L. Coleman
CPA License No,: 03-291034

Address:          72041 Shayler Road, Cincinnati, OH
Phone:              (513) 774 6917
Email:                [email protected]
Current job:    Auditor; Briggs Manufacturing Corporation, Cincinnati, OH
---
Objective :
CPA with more than 8 years experience as an auditor and accountant seeks to become the new Head Auditor of Meachum and Sons Property Developers, Inc. I have 4 years prior experience as an auditor in the real estate industry and I am updated on developments, trends, competition, and legislation.
---
Skills :
Certified Public Accountant

Bachelor Degree – Accounting

Member; Ohio Charter of Accountants and Auditors

8 years of work experience as an Auditor/ Accountant

Knowledgeable in accounting systems and software – FreshBooks, QuickBooks, and ERP.

Meticulous, professional work ethic

Articulates recommendations in a clear manner

Provides thorough and well-researched reports

Excellent communication skills
---
Work Experience
Auditor; 2020 to present
Briggs Manufacturing Corporation; Cincinnati, OH.
Duties and Responsibilities
Reviews the social and environmental documentation requirements for the purpose of complying with the local government's guidelines on certification for supplier management systems.

Schedules and conducts opening and closing discussions with suppliers regarding the initial findings on assessments, surveillance, and results of departmental findings.

Identifies, clarifies, and explains all non-compliance issues to suppliers.

Prepares and distributes all pertinent reports to suppliers, associates, and the authorized certification department on each audit.

Performs scheduled audits with respect to contracted supplier agreements; submits reports in a timely manner.
Auditor; 2017 to 2020
Stokes Realty and Property Development Corporation; Cincinnati, OH.
Duties and Responsibilities
Tasked with managing client engagements; from onboarding to implementation. The scope of work included the preparation of financial statements, staffing for internal engagements, preparing budgets, scheduling of disbursements, and limited administrative functions.

Involved in the supervision, training, and mentoring of staff and interns designated to handle the audit process; assess the performance of staff for the purpose of grading and reviews.

Endeavoured to maintain an exceptional relationship with clients to improve satisfaction levels.

Actively collaborated with the company's audit team in order to resolve client issues within an appreciable time-frame.

Researched and analyzed financial statements; identifies key audit issues by utilizing electronic databases and the latest audit/ accounting software when reviewing financial information.
Cost Accountant; 2015 to 2017
Rand One Medical Healthcare Providers; Cincinnati, OH.
Duties and Responsibilities
Conducted financial, operational, and compliance audits including Sarbanes-Oxley (SOX) related testing protocols in accordance to professional standards.

Developed risk assessment tools for various areas of audit.

Reviewed and analyzed audit results; collaborated with management in the development of appropriate courses of action including alternatives, designed to address and resolve flaws, weaknesses, pressing issues and all areas of concern.

Prepared detailed reports and documented all testing that was performed to support the conclusions of the audit.

Carried out follow-up activities to determine if applied courses of action resulted in the desired outcomes; and if not, assess the extent of the shortcomings.
---
Education
College
Bachelor Degree
Accounting
Beckfield College
Cincinnati, OH
2011 to 2015
High School
Walnut Hills High School
Cincinnati, OH
2007 to 2011
Certifications
Certified Public Accountant (CPA); Ohio State Board of Public Accountancy, 2015
---
Auditor Skills List
An Auditor is an accountant. An accountant is not an auditor. You can't become an auditor just because you know accounting. Yes, accounting is the career path. Both can prepare the Financial Statements. However, the Auditor analyzes them. You need more than accounting in your Auditor skills list.
Education
Will an associate degree do? Yes, but you should back it up with tons of experience. This job requires higher education. A college degree in Accounting is preferred. Do you have a Master's Degree? That will put you on top of the list. Advanced education in Business or Finance is sought after. These hard skills will get you the highest paying jobs.
Certification
An Auditor gets to sign FS. This is why you should be a CPA. CPA stands for Certified Public Accountant. Are there other certifications? Yes. You can be a Certified Internal Auditor (CIA). Another one is Certified Informations Systems Auditor (CISA). To be clear, certifications are not necessary. However most companies require it. Certifications will also open more opportunities.
Update Your Skills
It doesn't stop when you become a CPA. You have to update your skills by taking CPE or Continuing Professional Education. This is scheduled once a year. If your skills are not updated, you may lose out to those whose skills are.
Great Analytical Skills
Business owners want to know how to get better. Numbers help devise the best strategies. An auditor analyzes numbers and explains these to management. The idea is to point out flaws and strengths. Companies want to be more efficient. You show them the results of the previous strategies. Point out pain points. Come up with solutions.
Excellent Communication
Analyzing is one thing. Explaining it is another. Managers don't spend too much time on one thing. You must have the ability to explain your findings clearly. You should also be a good listener. Owners may have questions. Understand what they want and offer solutions.
Auditor Resume Objective
The Auditor resume objective is very important. It tells the recruiter what you can do for them. The statement also firms up what you want. Take some time to compose your objective.
Where to start? There are two ways to go about this. First, start out with your strongest point. In our sample resume objective for Auditor, we led off with Kevin being a CPA. That will place him ahead of others who aren't.
Second, review the job post. It could also be that the job wants a CPA. In this case, Kevin already qualifies.
Always state your objective. What is your purpose? Kevin wants the Head Auditor job. Don't assume, "It's obvious." Tell the company. At the very least, it will show them you read the job post.
Keep your resume objective short. Think of it as an introduction. Within 3 to 4 sentences, the recruiter should know who you are and what you can do.
Auditor Resume Format
This job requires experience. Thus, the reverse chronological should be your Auditor resume format.
Arrange the sections like our sample template for Auditor resume:
Contact Information
Objective Statement
Skills
Work Experience
Education
Certifications
Personal Information
This setup allows the earlier sections to support your Work Experience. Contact information, objective statement, and strengths will mention your certifications. Education and certifications will highlight your expertise.
Recruiters love this format. It makes their job easier. You start out with your current experience then work back. The recruiter can assess right away your abilities.
Entry Level Auditor Resume
What if you have an entry level Auditor resume? All is not lost. Don't worry about your experience. Even if you don't have enough tenure, there are ways to add value to your resume.
If you have a CPA, CIA, or CISA, highlight it.
Focus on your years of experience as an accountant.
Cite examples that show you can analyze FS.
Cite examples that prove your decision-making abilities.
Lastly, use the functional format. This format focuses on your skills. It will shift attention away from experience and toward your expertise.
How will the functional format look like? We have rearranged our example template for an Auditor resume as follows:
Contact Information
Objective Statement
Skills
Education
Certifications
Work Experience
Personal Information
Auditor Resume Writing Tips
An Auditor is detail oriented. Use the same approach with your resume. When you are competing for a job, you can't afford mistakes. To be sure, take a few seconds to read our Auditor resume writing tips:
Review and Edit as Needed – Companies will trust your findings. You have to be thorough in your work. Likewise, you should be thorough with your resume. Mistakes can be costly. Review and make sure there are no mistakes. Spelling and grammar errors are red flags. It shows you might be sloppy in your work.
Use the Right Verbs – Take a look at our job description for Auditor resume. We use the right verbs to describe the scope of work. What are right verbs? These are words that are appropriate for the job. We used conducted, performed, and reviewed. These verbs best describe what an Auditor does.
Focus On Important Information – Review the job post. What does the job entail? Read the job description. When writing the scope of work, focus on tasks that are relevant to the job.
Just like financial statements, keep your Auditor resume updated. Remember, you have our Auditor resume sample as your guide.
We are sorry that this post was not useful for you!
Let us improve this post!
Tell us how we can improve this post?