Cost Accountant Resume Sample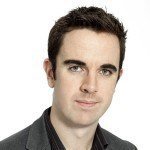 Christopher A. Laude
Address:         17485 Jolynn Street, Austin, TX.
Phone:            (512) 479 1245
Email:             [email protected]
Current Job:  Cost Accountant; Benington Bridge Food Concepts, Inc., Austin, TX.
---
Objective
CCA with a degree in Accounting and more than 8 years experience in the field of cost accounting is looking for the opportunity to become the Cost Accountant for Trans-Pacific Banking and Financial Services. Other than my experience and knowledge, the best attributes that I have upheld throughout my career are trustworthiness and integrity.
---
Skills
Certified Cost Accountant (CCA); The Institute of Certified Cost and Management Accountants, 2015.

Bachelor Degree – Accounting, University of Texas, 2015.

8 years work experience.

Great communicator.

Displays leadership on the job.

Trustworthy.

Professional conduct at work.
---
Work Experience
Cost Accountant; 2017 to present
Benington Bridge Food Concepts, Inc., Austin, TX.
Duties and Responsibilities
Reviews all cost matrices for proposed projects of Benington Food Concepts which is engaged in the establishment of restaurants, commissaries and manufacturing sites.

Analyzes cost indicators and parameters indicated in summaries and presents recommendations designed to improve break-even targets without compromising output, quality of goods and services.

Conducts frequent analysis of food costing; presents analysis and recommendations to franchising group, accounting and purchasing for the purpose of coming up with solutions that can improve margins.

Constructs systems and institutes control measures for the purpose of reviewing accumulated data.

Coordinates and conducts investigations into cycle counting variances and develops possible solutions.
Cost Accountant; 2015 to 2017
Powerbuilt Construction Supplies, Austin, TX.
Duties and Responsibilities
Prepared and analyzed monthly financial statements and relevant reports to assist management evaluate company's compliance with accepted policies and procedures.

Conducted studies using the principles of cost accounting to determine the accurate cost of business activity covering construction, purchase of capital equipment and raw materials for production and procedures.

Developed and maintained budgets that compared projected to actual costs.

Analyzed business operations, industry trends and developments, costs, revenues with respect to current financial commitments and obligations for the purpose of forecasting future revenues and expenses.

Reconciled raw material, WIP and all inventory for finished goods and products.
Cost Accountant; 2013 to 2015
One Millennium Manufacturing Company; Austin, TX.
Duties and Responsibilities
Prepared, summarized and analyzed monthly and annual financials.

Regularly analyzed and maintained standard cost matrices for construction and purchase of materials.

Prepared periodic reports that compared standard costs to actual production costs then submitted appropriate report to top management.

Maintained and published weekly and monthly reports as required by company executives.

Conducted financial modeling and new business analysis.
---
Education
College
Bachelor Degree – Accounting
University of Texas
Austin, TX.
2009 to 2013
High School
Bowie High School
Austin, TX.
2005 to 2009
Certifications/ Professional License:
Certified Management Accountant (CMA); The Institute of Certified Cost and Management Accountants, 2015.
---
Cost Accountant Resume Skills List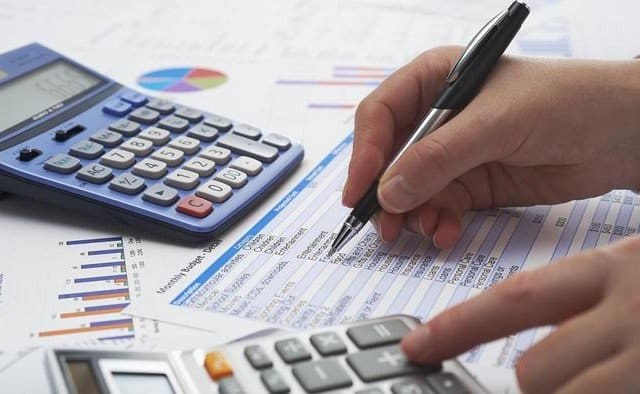 In business, strategy follows numbers not the other way around. Cost accountants are important to help companies stay within budget while pursuing their business goals. But potential employers are looking more than proficiency in numbers when reviewing your Cost Accountant skills list.
Education 

The first step to becoming a Cost Accountant is completing a four-year course in Accounting. Employers want candidates with a good understanding of accounting principles and theoretical knowledge of key concepts. If you want to further increase your stock, consider taking your Master's Degree in Accounting. 

Certification 

It is not required to be certified as a Cost Accountant. However, companies are willing to pay top dollar if you are a Certified Cost Accountant (CCA).As you have read in our sample resume for Cost Accountant, this certification is given by the Institute of Certified Cost and Management Accountants and is highly prestigious. You will definitely enhance your prospects of landing a well-paying job if you successfully secure a CCA or CMA certification.

Great Presentation Skills 

Top executives like CEO's hardly have time to check their emails. When it comes to numbers, they want them explained in the fastest and most expedient manner. They don't want to make heads or tails of all your figures, graphs and charts. As the Cost Accountant, you should have the ability to make presentations easier to understand. Don't make your PowerPoint look like a flight chart on JFK Airport on Thanksgiving Day. They should give the top executives solutions not migraines.

Communication Skills 

A big part of being able to have an effective presentation is to have the ability to articulate your points clearly. Numbers can be intimidating by themselves. Don't compound the problem by using technical jargon, multi-syllable words or by dragging on every example, figure and exhibit. Keep it simple, concise and clear to understand.

Expert Management Skills 

A Cost Accountant usually works in an office environment. But for those who work in manufacturing and construction companies, they often visit job sites and factories to meet with key people in operations. You should be able to work as a member of a cross-functional team in order to get things done more effectively.
Cost Accountant Resume Objective
Like the nature of the job itself, streamline your Cost Accountant resume objective. Think of composing your statement in the same way you would frame an introduction. What can you say that would make the potential employer want to hire you on the spot?
Given the technical expertise required of cost accountants, start off with your strongest qualification especially if this is stated in the job post.
In our sample resume objective, we capitalized on the fact that Christopher is a CCA holder with a degree in Accounting. Whether or not the certification was included in the job post or not, this will immediately push his application ahead of the rest who don't have it.
Next we emphasized his good level of tenure. Experience is very important in cost accounting especially if you've gone through a number of industries. You've seen and have probably been immersed in different situations that your skills are more sharply honed compared to those with fewer years in their belt.
Lastly but also quite important, state at least two attributes that make you a perfect fit for the company. Go back to the job post and check if the employer specifically stated key attributes they are looking for.
In our objective statement for Christopher, we identified trustworthiness and integrity. When you are routinely going over project studies, data and other information which are confidential in nature, companies highly value people whom they can trust will not spill out secrets to third parties.  
Cost Accountant Resume Format
Employers want to know if you have the skills that can help them maintain profitable operations or offer advice if their proposed venture will be viable. This means eyes will be focused on your work experience. The best way to highlight your career strong points is to use the reverse chronological for your Cost Accountant resume format.
Set up your work experience by giving the Hiring Manager insights on your strengths and other qualifications. In our sample template for Cost Accountant resume, we arranged the sections so that work experience appears in the middle:
Contact Information

Objective Statement

Skills

Work Experience

Education

Certification

Personal Information
Placing it in the middle will encourage the Hiring Manager to further explore the contents of your resume especially if you have a compelling objective statement and list of Skills.
When composing your scope of responsibilities using the reverse chronological format, you have to start out with your most recent employment then work your way back. The reason for this is to get the person reviewing your resume to see your current level of development as a Cost Accountant.
As you can see in our sample job description for Cost Accountant resume, Christopher's responsibilities in his current job are more intricate, technical and expansive in scope compared to what they were 6 years earlier.
The reverse chronological is an effective way of validating your qualification because it emphasizes career growth.
Entry Level Cost Accountant Resume
Planning to become a Cost Accountant? There is high demand for the position. You still have a good shot of starting a new career even if you have an entry level Cost Accountant resume.
Do you have a Bachelor Degree in Accounting? Disclose this fact as early as the resume objective. Include it in your Skills section as well. Your chances will grow exponentially higher if you have a Master's Degree.

Are you planning to get certified as a CCA or CMA? State this in your resume objective. Employers will appreciate that you are investing in further improving your skills as a cost accountant.

Review your current employment and note down responsibilities that are similar to the work done by cost accountants. Examples would be budgeting, preparing project studies, regularly meeting with operations/ plant personnel and analyzing financial reports.
Again, you need to have a degree in Accounting to be considered for the job. If you do, then it becomes a matter of packaging your skills that are transferable to what a Cost Accountant does. You may also want to boost your profile by taking certification courses that focus on cost accounting.
Cost Accountant Resume Writing Tips
Cost accountants must be thorough when reviewing financial reports otherwise they may give the wrong recommendations. The same should be applied to the way you review your resume. Use our Cost Accountant resume writing tips as a guide to finalizing your application.
Go into Deep Detail –

The key to having an effective Work Experience section is being as detailed in what you did for your current and previous employers. Did you do project feasibility studies? Did you design customized costing frameworks and systems? Let the employer know the full extent of your abilities.

Itemize Your Qualifications –

Make sure your qualifications are well-organized and can be seen right away by the Hiring Manager. In our resume sample for Cost Accountant, we put the CCA certification and the degree in Accounting in the resume objective and Skills sections.
We are sorry that this post was not useful for you!
Let us improve this post!
Tell us how we can improve this post?