Internship Resume Sample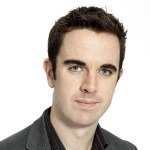 Glenda A. Jackson
Address:          2489 McGuire St., Houston, TX  
Phone:              (713) 204-8695
Email:                [email protected]
---
Objective
To land an internship program that will enhance the skills and competencies needed for my chosen career and hopefully be considered for a position upon graduation.
---
Skills
Top 10% of graduating class

Consistent honour student

Active in student affairs

Involved in various extra-curricular activities

Member, student council 2015- present

Bilingual; Level 6 Spanish

Proficient in MS Office

Excellent communication skills

Goal – oriented

Highly organized

Punctual

Great ability to work with a team
---
Previous Internships:
Elm Global
Management Training
2015
---
Education
College, University of Houston
Bachelor of Science, Economics
Houston, TX
2015 – Present, 3.9 GPA
Eastwood Academy
High School Diploma
Houston, TX
2017 – 2015, 4.0 GPA
---
Courses
Level 6 Certification, Spanish

MS Office
Extra-Curricular Activities:
Member; Junior Finance Club

Member; Tennis Varsity

Volunteer; Birthright North, Houston, TX
---
Personal information
Single

DOB 04/08/95

Hobbies include music, cooking, reading
Internship Job Description
In order to be considered in an internship program, you have to highlight your academic achievements and show the recruiter you are more than just a student concerned with his grades. In our Internship resume sample, we made sure your academic achievements are front and center but also made sure the recruiter will know you are involved in other aspects of school life. In the Internship job description and Internship ideal job qualifications, we will differentiate the internship programs offered by various industries.
An internship is one of the most effective ways to build up your resume. When you apply for a full-time job after graduating from college, many recruiters will strongly consider the internship programs you took part in.
A student who decides to undertake an internship program during his or her summer break is indicative of a person who is serious about staying ahead of the competition. It tells the recruiter the candidate is driven, passionate and committed to succeed professionally. It shows the candidate is willing to compromise vacation to move closer to his career goals.
Internship programs will vary according to industry. But generally, you will start out doing entry level tasks and basic functions related to the business itself. Keep this in mind when selecting the internship program. It must always be related to your chosen career.
Here are a few internship programs based on industry:
Marketing Intern. Companies offering these programs are looking for candidates majoring in a related position such as sales, advertising or marketing. You should be proficient in MS Office particularly in Power Point and should have background with graphic design software. For the most part, you will be assisting the marketing team in the various stages of creating and implementing a marketing campaign.
Accounting/ Finance Intern. If you are majoring in Economics, Accounting or Business Management, you could apply for this type of internship. You should have a high level of proficiency in using Excel spreadsheet and an accounting software such as Intacct, QuickBooks or Microsoft Dynamics. You will be asked to prepare month – end financial reports, balance sheets, journal entries, assist with posting accounts receivables and payables among others.
Social Media Intern.

An undergraduate course in Communications, Marketing and Advertising is crucial in landing an internship program for social media. You should be familiar with different social media networks, have the ability to write engaging and relevant content and have outstanding creativity. You will be asked to contribute to ideas to website re-design, monitor and engage in social media forums, promote the business via different social media channels.
Public Relations Intern.

Companies are looking for undergraduates in Public Relations, Communications and Marketing to fill in the slots. You must be an effective communicator with an outstanding ability to write great, engaging content and a good grasp on social media. You will be tasked to schedule speaking engagements, monitor various social media channels, write press releases and other marketing copy, lend assistance with mailing and print production.
Performing Arts Intern.

If you are taking up Fine Arts, Drama, Business or Marketing you can try out for this internship program. Candidates have to be knowledgeable with MS Office particularly Power Point. You should be able to conduct comprehensive research and possess excellent communication skills. An internship program in the Performing Arts will require you to take phone calls for ticket reservations, provide customer support, usher guests in theatres and help develop promotional materials.
An internship program may not pay much if at all, but as you can see the experience working with older and more experienced people will be worth sacrificing your vacation. It is a great way of building a sense of responsibility.
Internship Ideal Job Qualifications
If you plan to apply for an internship program you should possess the following qualifications:
Excellent Communication Skills.

As an intern, you be receiving instruction on a daily basis. These instructions may vary and require you to perform different tasks.

You should be able to comprehend instructions quickly, but if these are not clear to you, do not hesitate to ask your supervisor for clarification. It shows the company that you do not want to commit mistakes and are concerned about rendering consistently good work.
Proficient in MS Office.

Almost all industries require its candidates to be proficient in MS Office. This is because every business has need for spreadsheet, word processing and slide preparation.

You do not have to know the programming aspect of MS Office but you should possess basic skills to get work done.
Knowledgeable in Social Media. Businesses are also more attuned in social media because they know the vast majority of its target market spends a great deal of time online. Many internship programs will use social media to test your ability to engage with their customer base. They will also gauge your skills in writing and delivering engaging content to the target market.
Willingness to Take Instruction.

Sometimes the tasks assigned to you may not seem related to your course or expectation. But companies often do this to test your willingness to take instruction.

Remember that even when you land a full-time job, you will be at the receiving end of instructions. In order to become a good manager, you must first learn how it is to be managed.
Ability to Work with People.

An internship program will require you to work with older and more experienced people. As part of a team, you will join a collective of individuals with different attitudes and personalities.
Learning how to work together despite having differences is the hallmark of a great team player. Many organizations consider this a wonderful asset to have in a potential employee.
It should also go without saying that you should be professional in your conduct of work as an intern. Always strive to be punctual at work, keep your area clean and orderly.
If there is an internship program that you are truly interested in, go for it! Use our Internship resume sample as your reference and get ideas on how to craft the content from our Internship job description and Internship ideal job qualifications.
We are sorry that this post was not useful for you!
Let us improve this post!
Tell us how we can improve this post?