Interpreter Resume Sample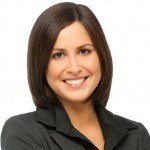 Vanessa L. del Rosario
Address:          2204 Spaulding Avenue, Springfield, IL.
Phone:             (217) 613 7465
Email:              [email protected]
Current Job:   Legal Interpreter; Clerk of Circuit Court, Springfield, IL
---
Objective
NAJIT and IACI certified Interpreter; Spanish native speaker, ILR Level 4 in French and Portuguese with a Bachelor Degree in Economics and 6 years experience working with various organizations and industries. My career path was designed toward the goal of becoming a Conference Interpreter for the United Nations. I hope the esteemed organization will view my credentials and qualifications as a benefit for its endeavours and favourably considers my application as Conference Interpreter.  
---
Skills
NAJIT Certified Interpreter.

IACI Certified Interpreter.

Multilingual; Native Spanish, ILR Level 4 in French and Portuguese.

Bachelor Degree; Economics.

Varied work experience; Legal Interpreter, Guide Interpreter, Multilingual Customer Support Agent.

6 years work experience.

Culturally adept; as one of Spanish origin, I understand and respect the cultural differences and nuances that exist between nations. This allows me to better comprehend the message and interpret without compromising its content.

High level of concentration.

Great listening skills.

Ability to articulate communication and convert to new language in verbal or written format.
---
Work Experience
Legal Interpreter; 2017 to present
Clerk of Circuit Court, Springfield, IL
Duties and Responsibilities
Assigned to assist Spanish, French and Portuguese speaking people who have great difficulty expressing their needs in English.
Interprets and reads out court documents at depositions and hearings between parties of foreign lineage.
Translates legal documents including terminologies from original language to English.
Provides interpreting services to party that is presently engaged in litigation with a foreign speaking respondent.
Accompanies state-appointed attorneys to prison and interprets or translates communication from convicts who are of Spanish, French or Portuguese descent.
Guide Interpreter, 2017 to 2015
Springfield Travel and Tours; Springfield, IL.
Duties and Responsibilities
Performed duties as tour guide for non-English speaking travelers.
Managed company accounts including bookings and reservations from the Spanish, French and Portuguese speaking markets.
Translated and prepared travel and touring guidebooks in Spanish, French and Portuguese.
Handled online chat services for reservations, inquiries and complaints in company's website.
Issued trouble and support tickets to foreign speaking clients who have aired concerns and complaints.
Multilingual Support Agent , 2017 to 2017
Ambergris Contact Center Services; Springfield, IL
Duties and Responsibilities
Tasked to moderate chat and image content from Hispanic and Portuguese markets.
Provided customer support services including e-mail and inbound calling from foreign speaking subscribers.
Trained entry level multilingual agents who have ILR Level 2 language proficiency in Spanish and Portuguese.
Translated company's guidelines, policies, memoranda and circulars into Spanish and Portuguese.
Attended company meetings with foreign clients to interpret exchange of communication between parties.
---
Education
Bachelor Degree; Economics
University of Illinois
Springfield, IL
2015-2016; GPA 3.6
High School
Southeast High School
Springfield, IL
2017-2015; GPA 3.51
Certifications:
NAJIT Certified Interpreter.
IACI Certified Interpreter.
---
Personal information
Status: Single
Date of Birth: March 26, 1989
Hobbies include Pilates, gardening, cooking
Interpreter Duties And Responsibilities
The summary of duties and responsibilities that you will put in the work experience section of your Interpreter resume will depend on the requirements of the job and the specific demands of the company you are applying to.
An Interpreter can function in different ways. For example, you can work in a foreign embassy, contact center, and even the United Nations. Similarly, companies that deal with foreign clients need an Interpreter to help facilitate meetings and to translate documents.
Likewise, there are companies that need interpreters to do primarily translation work. Law firms often hire interpreters to translate documents or to assist the attorneys when interviewing clients that cannot speak English.
Thus, your duties and responsibilities must be tailor-fit to the needs of the company.
First, review the job post carefully. The HR department of the company will always include the scope of work of the Interpreter. The scope of work is your anticipated summary of duties and responsibilities.
Second, assess your own work history. Have you handled these types of responsibilities before? At the very least, the tasks you managed before should be similar or relevant to the ones identified by the prospective employer.
Third, compose your summary of duties and responsibilities in a way that clearly shows you can handle the job.
For example, you came across this job post which interested you:


Lake Hotel Is Hiring
Interpreters Wanted
Scope of Work:
Act as interpreter during meetings with foreign visitors, guests, and company associates.
Assist legal department in translating agreements and contracts.
Assist marketing department in preparing collaterals in a foreign language.
Perform customer service duties
Orient lower-level interpreters and help them improve in language proficiency.
You can use the job post as a reference and come up with the following work experience section:
Interpreter; January 15 to June 14, 2019
Innovative Technologies Corporation; San Jose, CA
Innovative Technologies is a software developer which has established strategic partnerships and clientele in Germany, France, and Spain.
Facilitated discussions between the company and client representatives from Germany, France, and Spain.
Translated contracts, agreements, and other legal documents from the foreign language to the English language.
Provided support to management by accompanying officers during travels to foreign countries.
Created lesson plans and training manuals for entry-level interpreters.
As you can see, even though the industries are different, we were able to bridge the differences by coming up with common points of references between the 2 experiences.
Lastly, if you don't have an unemployment gap of more than 4 months, use the Chronological format.
When using this format, your resume's sections will be arranged this way:
Contact Information
Objective Statement
Skills
Work Experience
Education
Certification/Licenses
The chronological format is preferred by HR because it places more focus on work experience. For the reason that it starts with your latest employment, it will be easier for HR to assess your present level of capabilities.
Interpreter Resume Skills List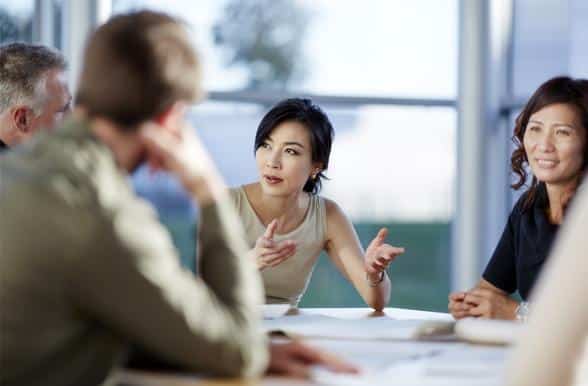 People want to become an interpreter because the job pays well. The pay scale ranges from $45,000 to $92,000 per year. But companies follow strict guidelines when hiring interpreters. Your Interpreter skills list must prove you have the training, relevant educational background and ideal attributes to qualify for the job.
Education.

No question about it, you should have at least a Bachelor Degree in a course that utilizes interpreting work. Many industries need interpreters. In our resume for Interpreter, Vanessa highlights her Bachelor degree in Economics which opens opportunities for her to work in organizations that cater to the international community such as banks, healthcare and legal.


Certifications.

It is not expressly required to be certified as an Interpreter. However, there are sectors that prefer their interpreters to be certified by reputable agencies. In our sample resume for Interpreter, Vanessa worked in the legal industry which is why she had to be certified by NAJIT or National Association of Judiciary Interpreters and Translators. Vanessa also had herself certified as a Conference Interpreter by the IACI or International Association of Conference Interpreters no doubt to prepare her for her dream job with the United Nations.


Multi-Talented.

Interpreters are not translators. Interpreters convert spoken language. Translators convert one written language into another. However if you can show that you can translate written documents, it will improve your value proposition to the company.


High Level of Concentration.

As an Interpreter, you have to listen intently to the speaker and have a firm grasp of what he or she is saying or trying to articulate. If you misunderstand the context, you may end up interpreting the message in the wrong way. Thus other than having proficiency in the subject matter, you should be blessed with great listening ability. Vanessa's degree in Economics makes her a good fit with the United Nations.


Cultural Sensitivity.

You'll be working with people from different nationalities. Each nationality has its own set of cultural traits, behaviors and nuances. As an Interpreter, you should develop an understanding of different cultures so you can articulate the intent of the message more accurately.
The Interpreter skills list in your resume will be the key in selling your capabilities with any prospective employer. How should you phrase your experiences and qualifications?
Read the job post carefully. Companies that need interpreters have very specific requirements for candidates. They will inform applicants of the languages in demand, the minimum level of competency, if they will only hire native speakers or if translation skills are a must.
Take note of the details and if you have them in your list of qualifications, highlight them in your resume.
Interpreter Resume Objective
Becoming a good Interpreter comes down to being a good communicator. Trust us when we say how you compose the Interpreter resume objective will be regarded as a test of your ability to communicate by the Hiring Manager.
The objective statement is all about conveying the message of your resume to prospective employers. What do you want? Why should the company hire you over someone else? How would you contribute to the success of the organization? You should be able to answer these questions in a few sentences.
As you can see in the example of a resume objective for Interpreter, Vanessa successfully did exactly that with her statement:
Why – "I am certified by NAJIT and IACI, a native speaker of Spanish and have a Level 4 ILR rating for French and Portuguese."
How – "I have 6 years experience in various industries and have a good understanding of global business given my bachelor degree in Economics."
What – "I want to be the Conference Interpreter for the United Nations."
The person from the UN reading her resume will see Vanessa has the skills and experience to contribute to the group's different endeavours.
Interpreter Resume Format
If your employment history has gaps that are fewer than 6 months, use the reverse chronological type as we did in this Interpreter resume format.
But if you have prolonged gaps in employment, switch to the Combination format where you can shift attention to your education, skills and certifications, if any.
Using the combination format, the Interpreter resume template would then be re-arranged as follows:
Contact Information
Objective Statement
Skills
Education
Certifications
Work Experience
Personal Information
Entry Level Interpreter Resume
Experience is a very important consideration for employers. You may have a Level 4 ILR standing in a foreign language but how would you do in practical application? You should have the experience communicating in the foreign language with people of differing levels of competencies.
In your entry level Interpreter resume, you should include experiences which show you have applied your skills in actual situations. For example, if you couldn't get a job, volunteer your services to healthcare organizations even if they won't pay you.
Become a freelance Interpreter. You can get jobs online and interpret for clients who speak the languages you are proficient with.
If you don't have experience, build it up anyway you can in your resume.
Interpreter Resume Writing Tips
There are several job opportunities for interpreters that skills sets for one employment may have relevance or value in another.
In our resume for Interpreter job, even though Vanessa did not have experience as a Conference Interpreter, her experiences working as a Legal and Guide Interpreter and as a Multilingual Moderation Agent have transferrable skills in her quest to land a job with the UN.
She would be familiar with laws on immigration, have an appreciation of culture differences and the right disposition to manage contentious discussion between various groups.
Take your time when preparing your resume. Present it well and package your qualifications thoughtfully. Leave no doubt that you are the best person for the job.
We are sorry that this post was not useful for you!
Let us improve this post!
Tell us how we can improve this post?