Paralegal Resume Sample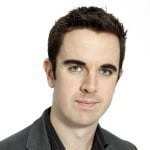 Albert P. Contreras
Address:            2372 Dogwood Lane, Youngstown OH
Phone:              (330) 239-6789
Email:              [email protected]
Current job:  Paralegal; James and Love Law Office, Youngstown, OH
---
Objective
Law school graduate with certification in Paralegal studies; 10 years experience conducting interviews, drafting legal documents and undertaking legal research, 96% accuracy rating in transcription with fast typing speed of 60wpm, analytical, meticulous at work and committed to meeting timelines seeks to build a career with an established, high-level law firm.
---
Skills
7 years work experience as Paralegal

Bachelor of Laws degree

Bachelor of Science degree; Philosophy

Certified; Paralegal Studies

Certified; Legal Transcription

Certified; Asana

Certified, MS Office

Fast typist; 60wpm

Accurate Transcriber; 96%

Highly organized

Analytical

Creative Thinker

Excellent communication skills

Pleasant disposition

Highly organized

Punctual
---
Work Experience
Paralegal, 2017 to Present
Paralegal; James and Love Law Office, Youngstown, OH
Duties and Responsibilities
Conducts legal and factual research as required by the case or as instructed by the attorneys.

Validates all documents and records that have been submitted pertinent to the case.

Identifies relevant judicial decisions, statutes, legal articles, codes as required.

Organizes, analyzes and validates received information.

Prepares written reports and presentation materials.

Handles correspondence.

Transcribes audio of cross-examinations, depositions and interviews into text format,

Liaisons with court room reporters and journalists.

Builds and maintains databases and files.

Performs pre-qualifying interviews on witnesses.
Paralegal, 2015 to 2017
Law Office of Zander and Nielsen; Youngstown, OH
Duties and Responsibilities
Provided assistance to the attorneys in the courtroom.

Carried out pre-screening interviews on case witnesses.

Verified all documents and submitted materials.

Coordinated with various agencies to validate pertinent information.

Drafted legal documents such as briefs, pleadings, appeals and contracts.

Transcribed interviews, hearings and cross-examinations from audio to text format.

Assisted the attorneys in preparing the witnesses before cross-examination.

Located key witnesses to the case.

Organized and tracked all case files.

Coordinated delivery of subpoenas.
Paralegal, 2016 – 2015
Citizens Bank on Belmont Ave., Youngstown, OH.
Duties and Responsibilities
Answered phones and transferred calls to concerned attorneys or managers.

Sorted out all mail

Prepared reports for attorney.

Transcribed meetings, adjudication hearings and negotiations from audio to text file.

Reviewed and verified all documents and material relevant to the incident.

Drafted and prepared all legal documents such as contracts, notices and resolutions.

Maintained office filing and documentation system.

Updated and managed legal databases.

Coordinated with various departments in the company.

Conducted preliminary interviews with concerned parties.
---
Education
Youngstown University
Bachelor of Laws
Youngstown, OH
2015 – 2016; 3.4 GPA
Youngstown University
Bachelor of Arts Degree, Philosophy
Youngstown, OH
2017-2015; 3.5 GPA
East High School
High School Diploma
Youngstown, OH
1998-2017, 3.4 GPA
---
Courses
Certified; Paralegal Studies

Certified; Legal Transcription

Certified; Asana

Certified, MS Office
---
Personal information
Single

Date of birth: 07/12/85

Hobbies include football, tennis, hockey
Resume Writing Tips for Paralegal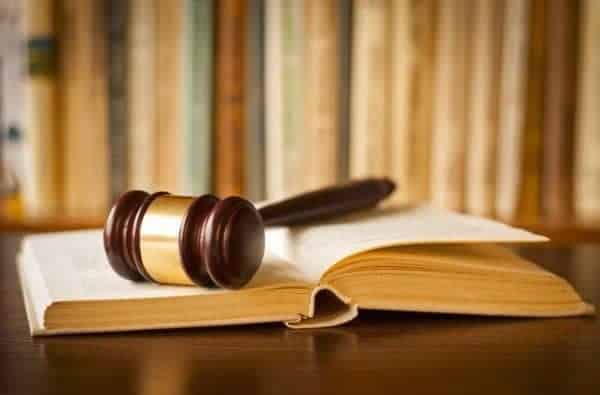 Many people become paralegals for different reasons. Some use it to get a feel of a career in the legal field. Others may have had an unfortunate attempt at the Bar exam and decided to use the paralegal profession to gain more experience and knowledge. Regardless of your motivation, there are many job openings available for paralegals.
Hiring paralegals are a cost effective way for law firms and legal departments to get valuable help. By following our Paralegal resume sample, you will have a better chance than others in landing a job opening.
A college degree is not needed to become a Paralegal. Employers accept candidates who have taken up courses in Paralegal studies or have an Associate Degree in the profession. That said, having a college degree in a related discipline such as Political Science, Philosophy and Economics will give you a distinct advantage.
If you do not have a college degree, shift the focus of your Paralegal resume to other strong points. First and foremost would be the certification in Paralegal studies. You'll be hard pressed to find any office that would hire anyone without this certification.
Next, focus on your other competencies. If you took courses in areas that are covered by paralegal work such as transcription, office administration and legal assistance, bring these details front and center in your Paralegal resume. You can indicate these competencies as early as the Objective Statement or Resume Objective.
It is also very important to be very detailed in your description of duties and responsibilities. Although there are tasks that are standard in paralegal work, always put in details which differentiate your skill levels.
Last but certainly not the least, review your Paralegal resume as many times as needed to ensure there are no grammatical or spelling errors. Transcription is an important part of your job as a Paralegal. You have to be accurate when transcribing audio into text format because in the legal profession, the wrong punctuation can change the context of the article.
Grammatical and spelling errors will 100% abruptly end the journey of your Paralegal resume.
What to Write in a Paralegal Resume Objective
As you can see in our Paralegal resume objective, we did not waste time putting the candidate's qualifications out in the open. The resume objective is located at the top third section and will be one of the most crucial places for the Hiring Manager to scan.
A Hiring Manager will not spend too much time reviewing a resume. Right away, he or she will look for keywords. Certification as a Paralegal is very important. You need to settle all questions as soon as you can or the Hiring Manager may abandon the pursuit.
You should also indicate your years of experience. Hiring managers do not expect lengthy tenures but experience will be a strong consideration. You will also notice in our Paralegal resume sample that we included attention- grabbing figures like the accuracy grade in transcription and typing speed.
Close out your Paralegal resume objective by stating the attributes that best describe your approach to work. In our example we chose analytical, meticulous at work and committed to meeting timelines.
What to Write in a Paralegal Resume Skills Section
A Paralegal does a lot of the work an attorney does. You could be doing research, preparing reports and legal documents, transcription work, verifying information, conducting interviews or getting witnesses ready for cross-examination.
You should have the ability to smoothly transition from one task to the next. Hiring managers will be looking for candidates with a varied skill set and the ones with the propensity to learn new responsibilities. It is important for your Paralegal resume skills section to be detailed as possible. These are some of the information that should be included:
Educational Attainment; right off the bat, hiring managers would want to see your educational foundation. As mentioned, a college degree in a relevant course would get you noticed. But whether you have a degree or not, always indicate your highest educational attainment whether it is an associate degree, high school or if you have a GED score.
Certifications; no questions here, you have to show proof you have basic understanding of Paralegal work. You could take courses or receive certification in a related subject such as Legal Assistance. Hiring managers will prefer candidates with formal education on Paralegal Studies.
Additional Skills; as a Paralegal, leave no stone unturned. Include the entire menu of skills that you have been certified at or received training. Among the desired skill sets are transcription, office administration and in project management software like Asana, Bitrix 24 or SalesForce. Always validate your transcription level with your accuracy rating and typing speed with your word per minute count.
Analytical; the legal profession requires attorneys to read volumes of contracts and case studies, plus those collated from research. You should be able to analyze these data because you will be asked to reference relevant previous cases or conduct additional research for investigative purposes.
Creative Thinker; it's not just about analyzing data; it's also knowing how to put information together. Oftentimes documentation and case materials feel like putting together a jigsaw puzzle. Creative thinking will help you find answers where there seemingly are none.
Excellent Communication Skills; as a Paralegal, you will regularly interact with different people. You could be meeting with various agencies to verify information or with strangers to locate witnesses and people integral to the case. Having excellent communication skills ensure there are fewer chances of making costly mistakes.
Paralegal Job Seeking Tips
Although demand for Paralegal work remains high, you shouldn't allow yourself to be lulled into complacency thinking, "There will always be a job available". Thinking in that manner will get you sideswiped by other candidates. Keep in mind that not all employers give the same pay and benefits. As soon as you have fortified your qualifications, hit the pavement right away!
Again without trying to sound overly repetitive, you should get certified as a Paralegal. You can have an Associate Degree or take a series of courses for certification.
You can always rely on classified ads posted in local and national publications. But you should also consider other avenues.
Check with your network.

Surely you should have friends and associates who are in the legal profession or are employed in companies with their own legal department. Find out if there are openings for Paralegal work.

Online Platforms.

You can also find job openings for paralegals online. There are websites which act as exchange centers between clients or employers and service providers. For Paralegal work, you should consider

Monster

,

Indeed

,

SimplyHired

and

LegalStaff

.

Freelance Work. Outsourcing is a growing trend in business development. Many businesses including law offices are outsourcing tasks to qualified third parties. If you cannot get full-time office work, consider taking freelance work. You can build up your experience, knowledge and earn good income.
Always remember that your resume is a work in progress. As you gain experience, you should continue to update its content. Our Paralegal resume sample has the ideal format and structure that makes revisions fast, easy and effective.
We are sorry that this post was not useful for you!
Let us improve this post!
Tell us how we can improve this post?